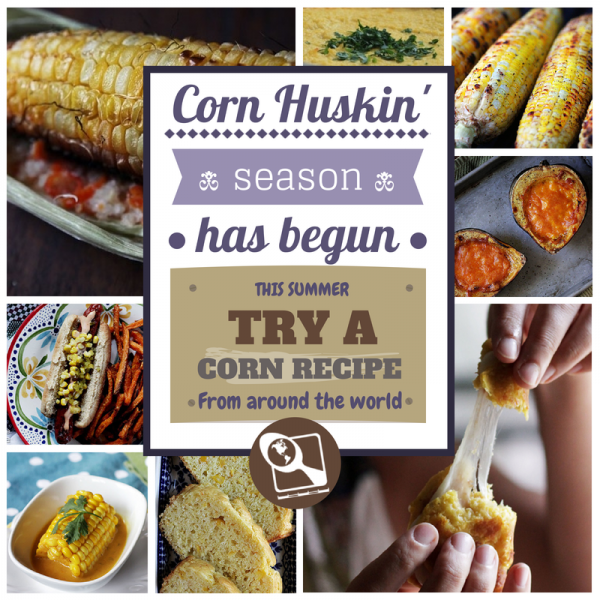 I can get behind a holiday in which corn on the cob is the star. The Green Corn Ceremony (a.k.a. The Busk) is just that – a Native American celebration marking the first corn harvest of the season… which usually occurs in August or September. Not only is The Busk a time to feast on corn in a variety of forms, it is a time to right old wrongs, clean the home, and purify the mind.
Mind. Belly. Spirit.
In honor of the harvest, I've gathered the dozens of corn recipes we tried when we cooked our way around the world. I invite you to try one of these recipes and share your photos on Instagram with #GlobalTableAdventure (be sure to include the people and food pics).  Let us know how it went! I'll regram the yummiest ones! (And be sure to leave a comment below with what you'd most like to try!)
No passports required – by trying one of the recipes below, you can be where ever you'd like in… a… forkbeat!
Mealie Bread | SWAZILAND [Recipe]
The moistest, corn-blasted cornbread around. (with no cornflour in sight!)… Try it warm with a pat of butter!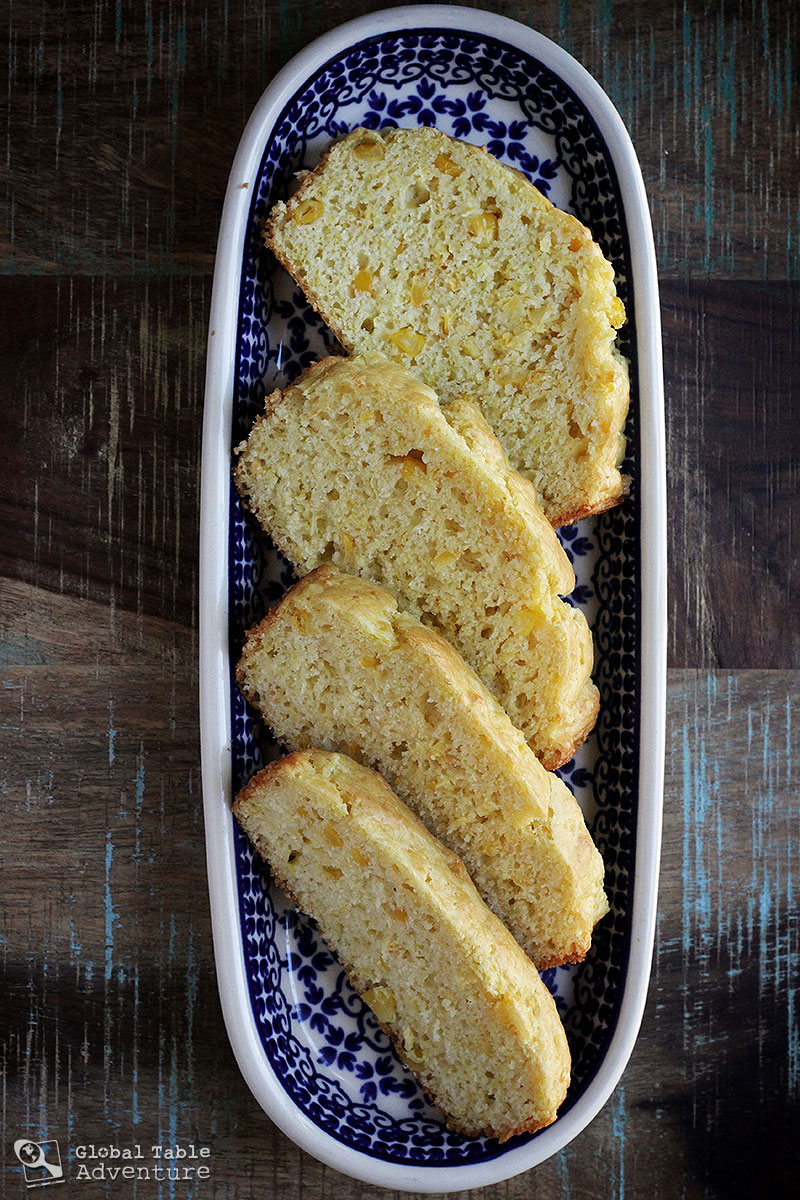 Street Corn with Lime Juice, Chilies and Salt | KENYA [Recipe]
There's almost nothing easier than rolling hot, grilled corn in salt, lime juice, and minced chili peppers… and it tastes amazing. Take a hint from the Kenyans and make it a staple in your life.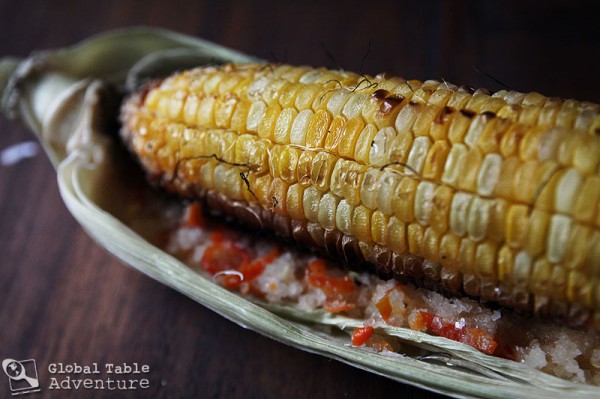 Here's a recipe card I made, if you want to pin it for later: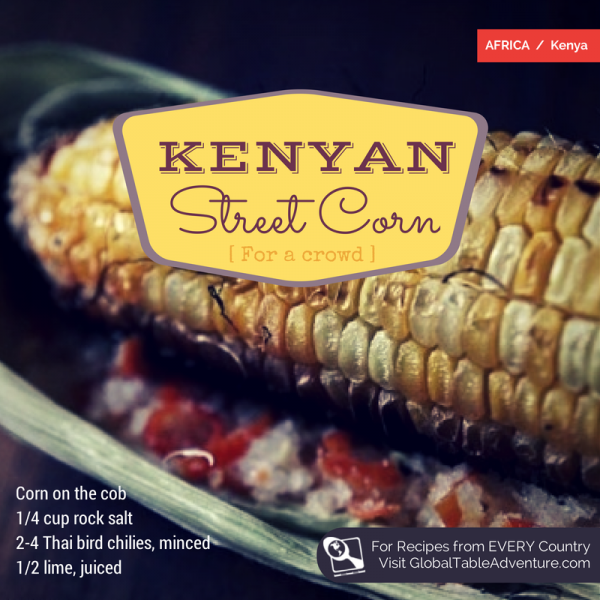 Fresh Corncakes with Cheese | 

Cachapas | VENEZUELA [Recipe]
Just three main ingredients: corn, masa harina, and an ooey gooey cheese like queso mano or mozzarella. Ready, set, get your stretch on!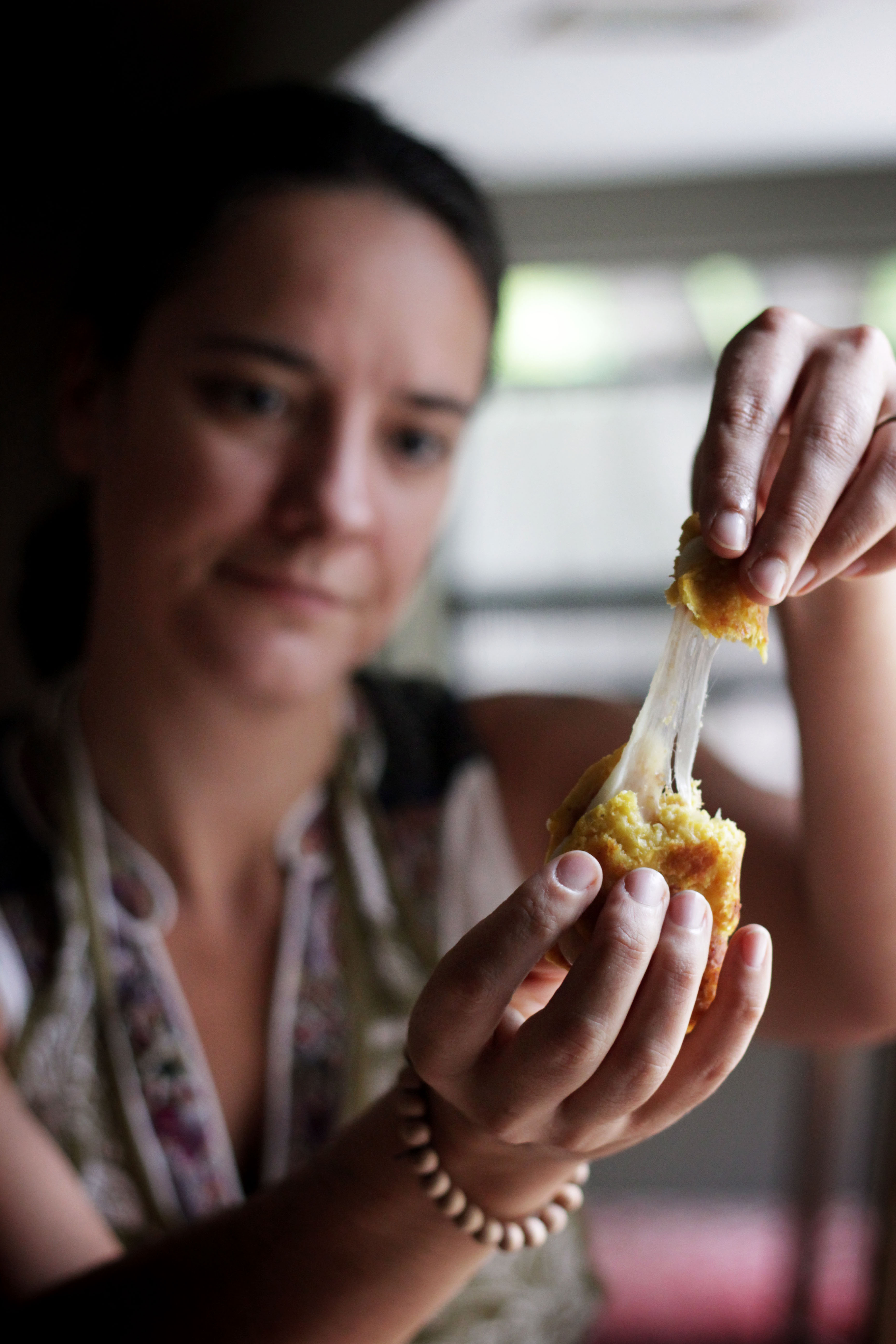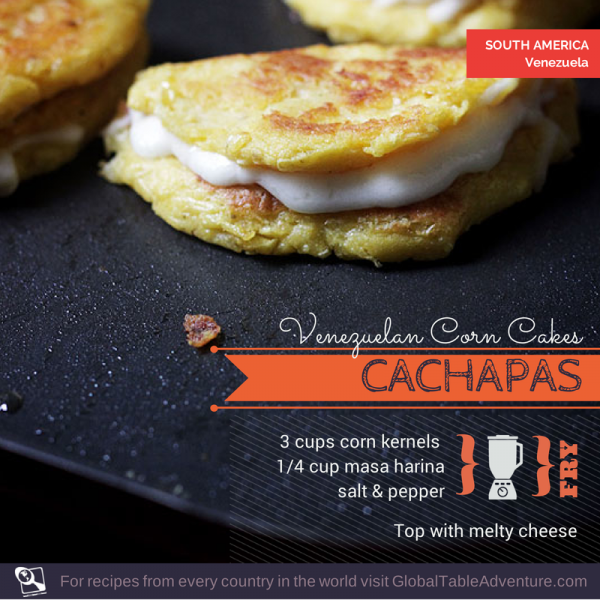 Coconut Curried Corn | Galey iyo Qumbo | SOMALIA [Recipe]
Ohhh, Somalia! Serve up this curried corn at the next potluck… everyone will be happy with the luscious sauce – a blend of creamy coconut milk, turmeric, tomato sauce, and onion.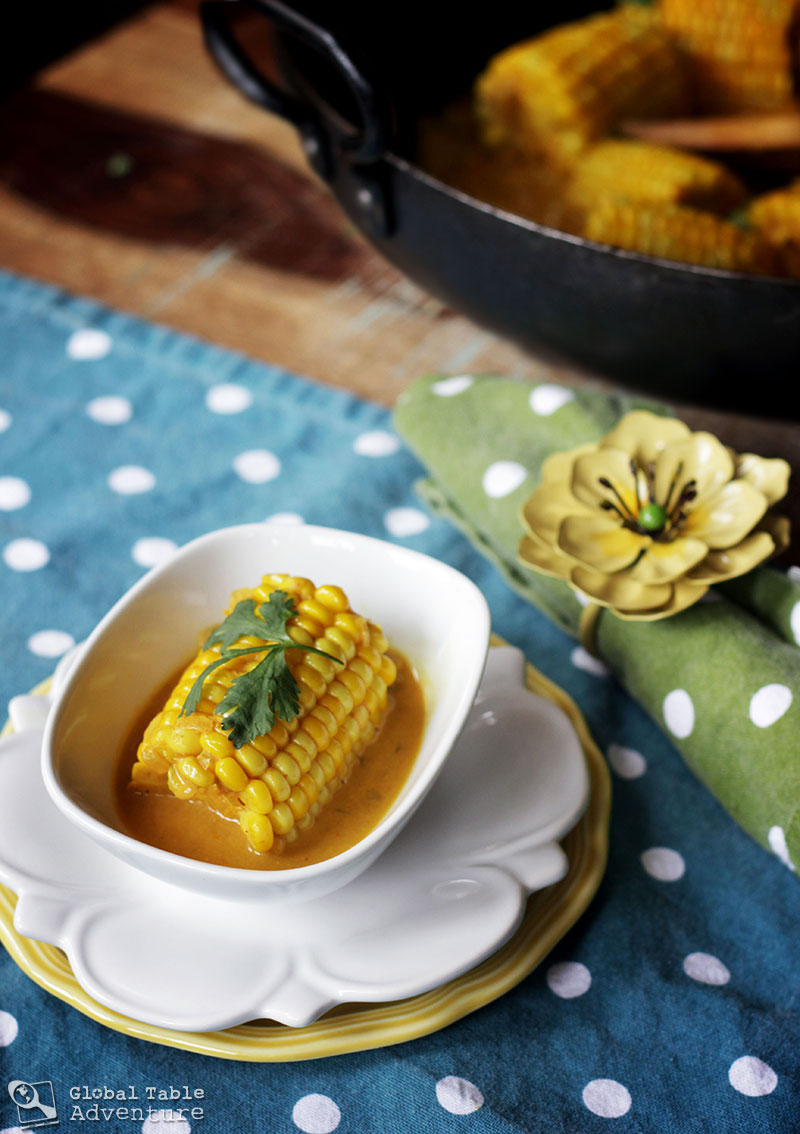 Spiced Elote | Mexican Corn on the Cob with cheese, chili powder & lime juice | MEXICO [Recipe]
Say Hola to lady Mexico with this standard street food – Rich, cheesy elote (don't forget the chili powder). Not just tasty – this one's a looker, too!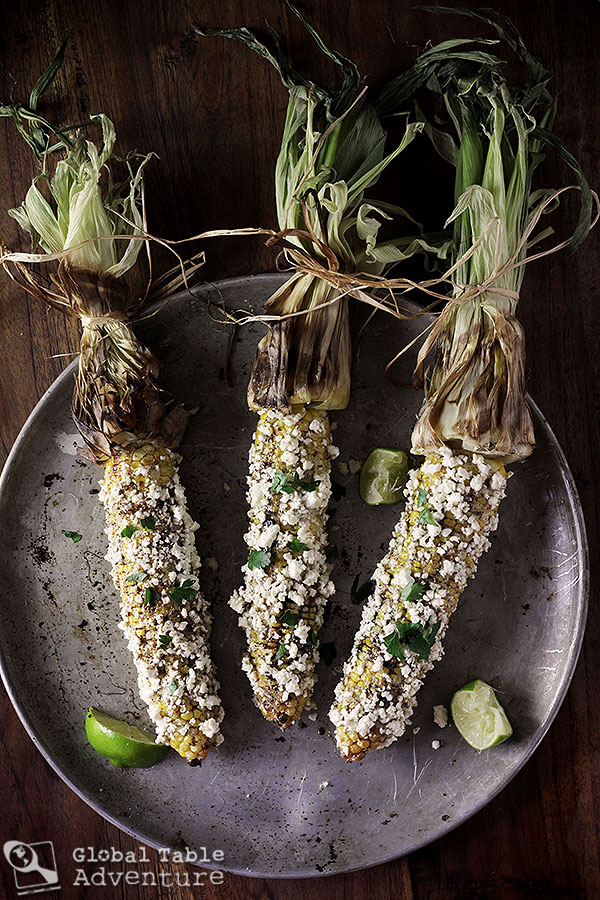 Roasted Squash with Corn and Cheese | ZIMBABWE [Recipe]
The very last country we cooked on our quest to eat the world. This one is as good on the grill as it is in the oven, making it a year-round staple. One of my daughter Ava's most requested side dishes!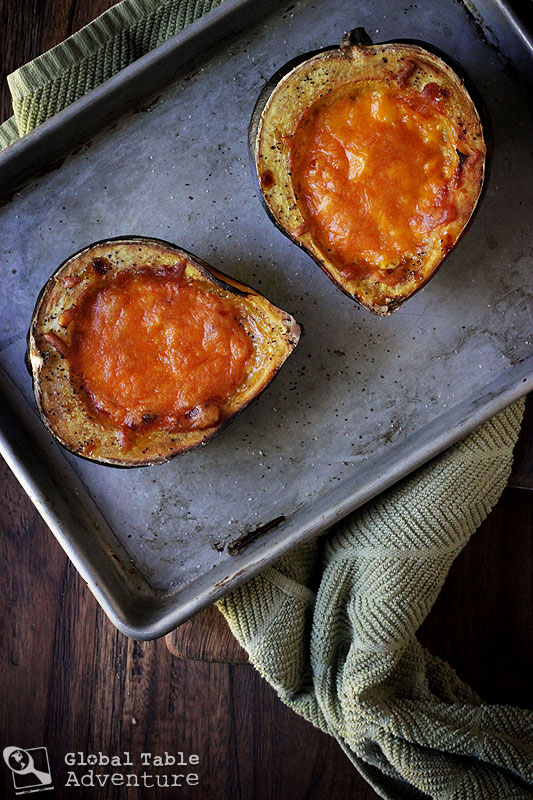 Potato and Corn Casserole | Pastel de papa con eliote | ARGENTINA [Recipe]
Comfort food deluxe… mashed potatoes with a pureed corn topping. I like the crusty bits on the edges!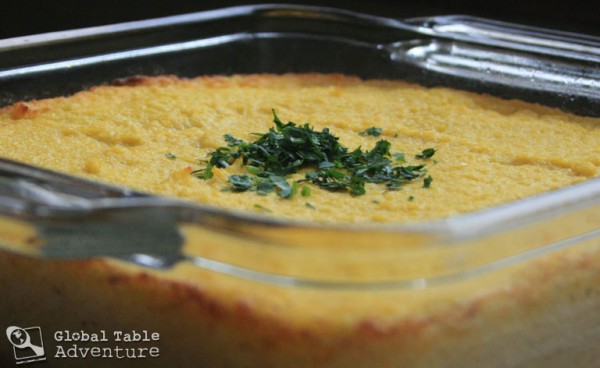 Pancho | URUGUAY [Recipe]
Corn on a hot dog? In Uruguay they'd tell you… sí!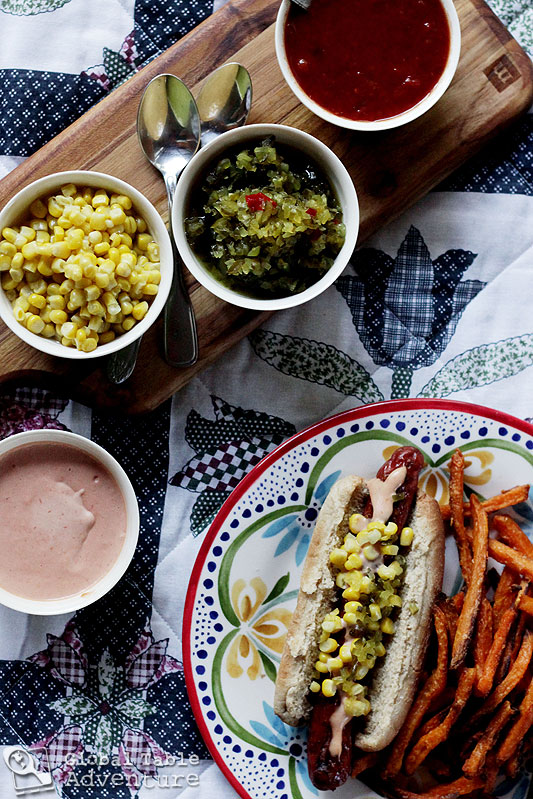 Cheesy Cornbread with fried peppers | Sopa Paraguaya | PARAGUAY [Recipe]
Inside you'll find tons of flavor thanks to fried peppers and onion with cottage cheese, monterey jack, and more. Practically a meal in itself!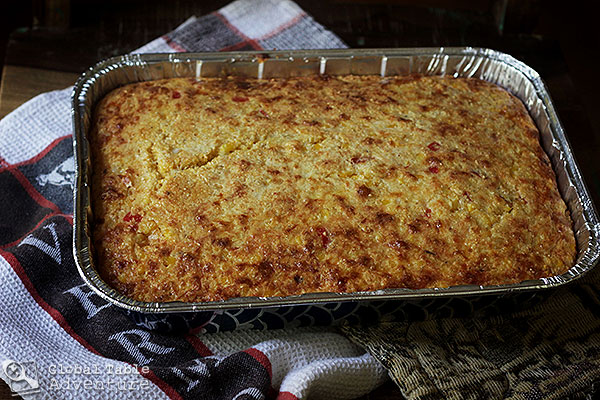 Grilled Corn with Coconut Milk | CAMBODIA [Recipe]
This is the big easy! Just corn and coconut milk! To mix things up, try adding a little sugar and chopped green onion to the coconut milk. (Thanks to reader Sophie S.W. for sharing this yummy suggestion on our Facebook page)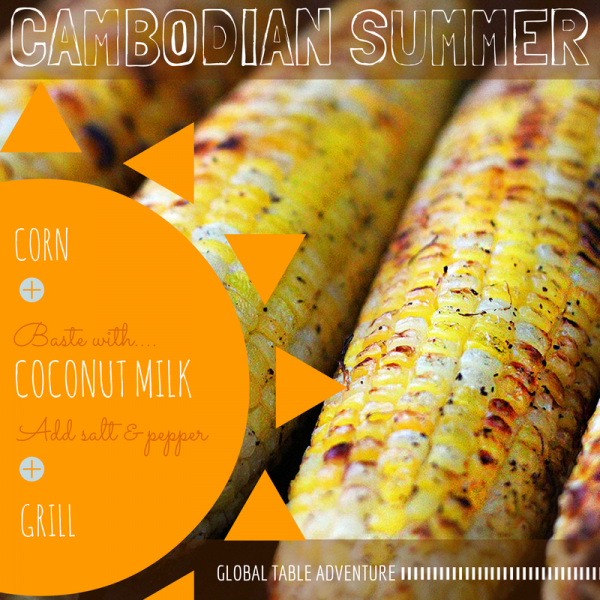 Dutch Potato Salad | Huzarensalade  | THE NETHERLANDS [Recipe]
This one has it all: Ham, hard-boiled eggs, corn, gherkins, apples, and so much more. Perfect for a hot afternoon's feast!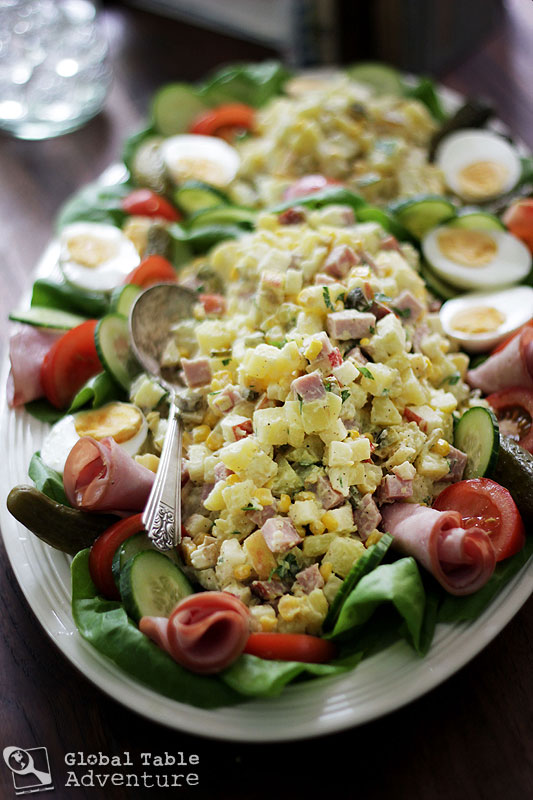 Irio | TANZANIA [Recipe]
This east African favorite is a classic on our tables now… mashed potatoes, sweet potatoes, corn, peas and a whole lotta love!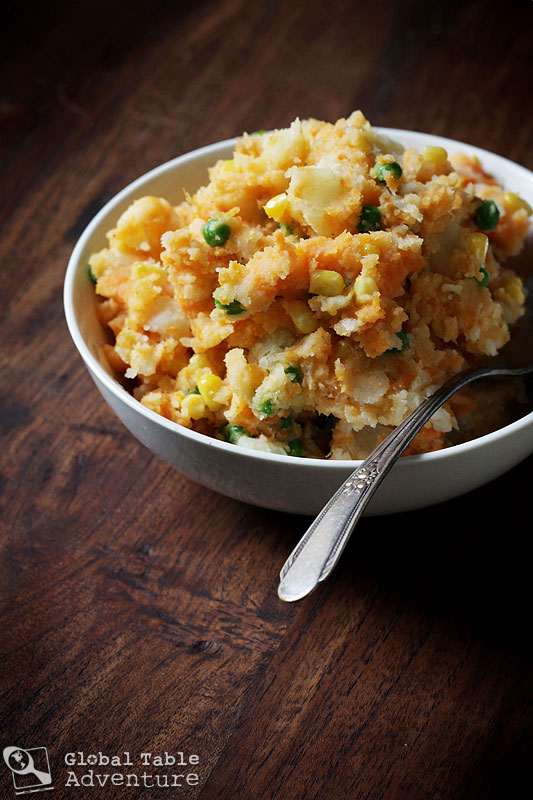 Mealie Bread with Blackened Chilies | ZAMBIA [Recipe] 
This mildly spicy cornbread is GREAT with a bowl of piping hot chili. The pieces of corn make it even more irresistible.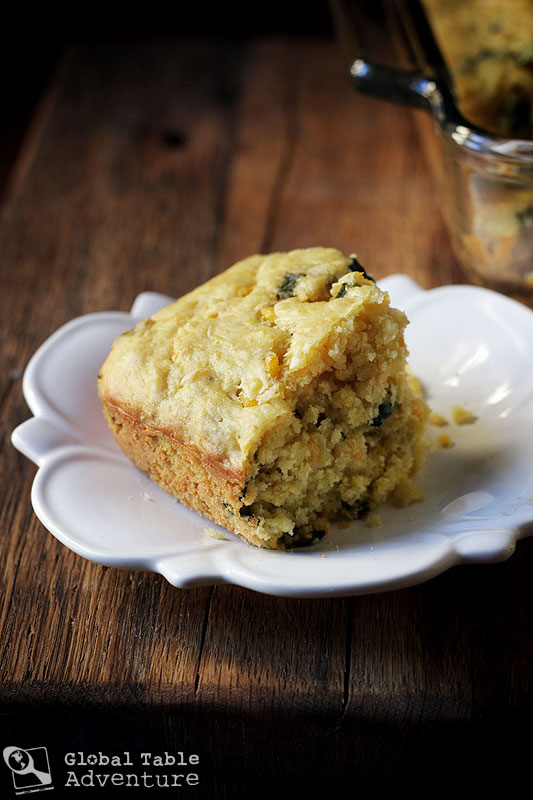 Nigerian Curried Fried Rice | NIGERIA [Recipe]
Curry? Rice? Veggies? Fried???? Yes, please and thank you!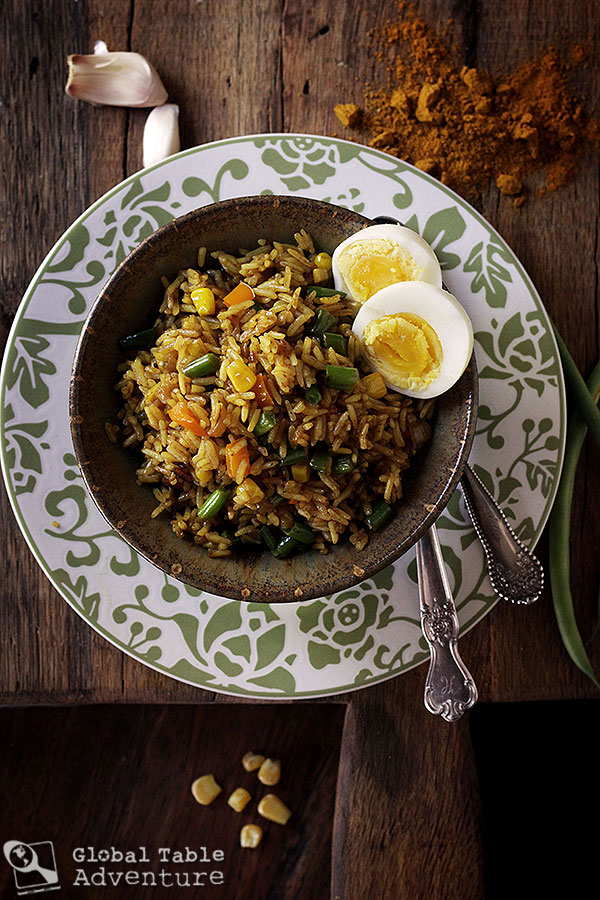 Albanian Cornbread with Feta | ALBANIA [Recipe]
A bright, fresh cornbread featuring feta and green onion. Good enough to eat.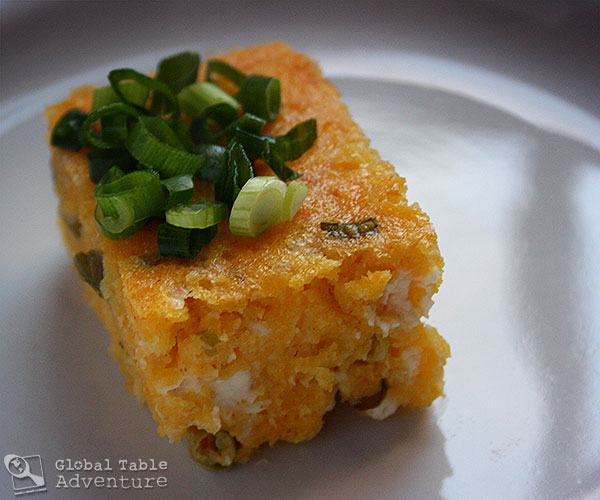 Corn with Plantains | CAMEROON [Recipe]
Here's a nice, homey side dish from Cameroon. Cooked peppers, plantains, and corn… seasoned with red palm oil, a West African staple. Easy peasy!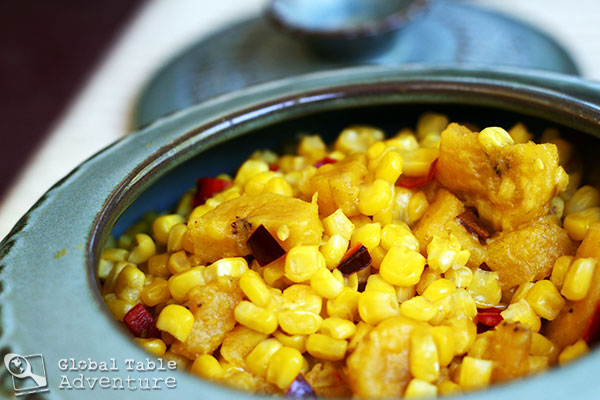 South American Chicken Casserole (Pastel del Choclo) | CHILE |  [Recipe]
A funky combination of chicken, egg, and olives under a sweet corn topping. A strange but utterly addictive combination that'll have you smiling from ear to ear.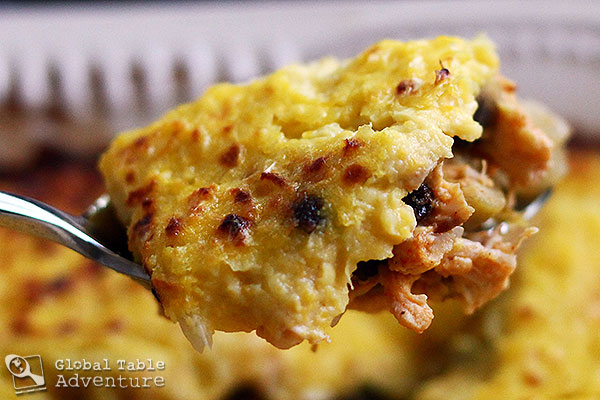 Mamaliga | Dense Cornmeal "Bread" | MOLDOVA [Recipe]
Think polenta of sorts… but Moldovan… Serve it up with stewed meats and pickled veggies.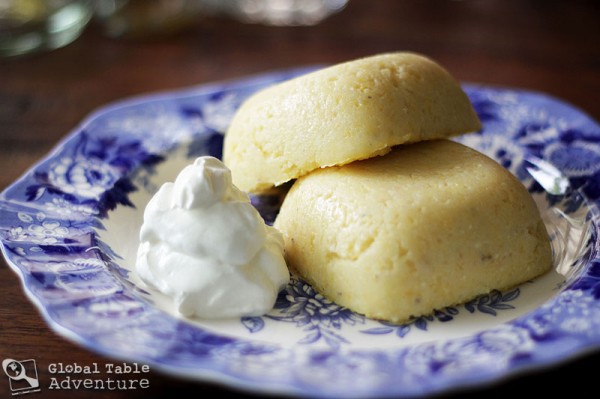 Corn on the Cob with Fried Cheese | BOLIVIA [Recipe]
Corn with cheese… it's a theme, even in Bolivia.  There's gotta be something to this trend!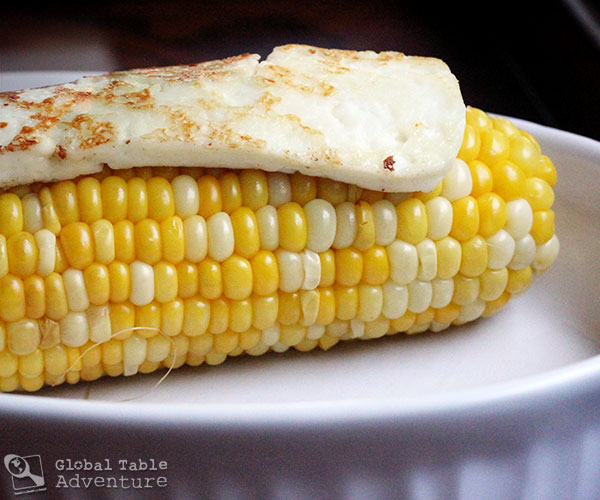 Sweet Corn Atol  | El Salvadore [Recipe]
And, yes, there's even a lovely sweet drink made from corn called atol. All you'll need is a blender and a smile… and you'll be sippin' pretty in no time!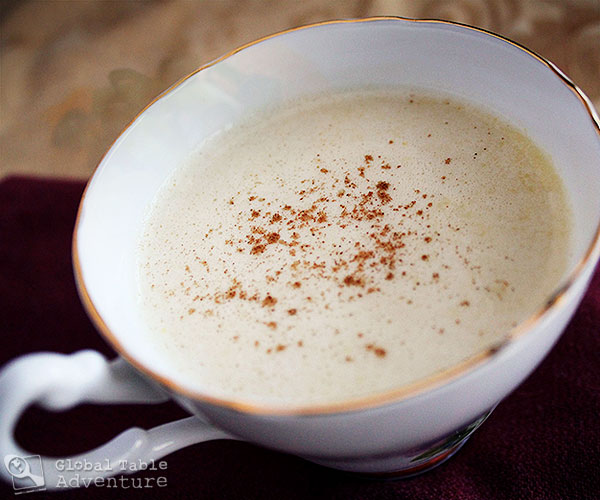 So many great recipes, so little time.
Perhaps, with all of us cooking, we can make them all!
So….
What recipe are you going to try with your family?
Leave a comment below so we can all be inspired!