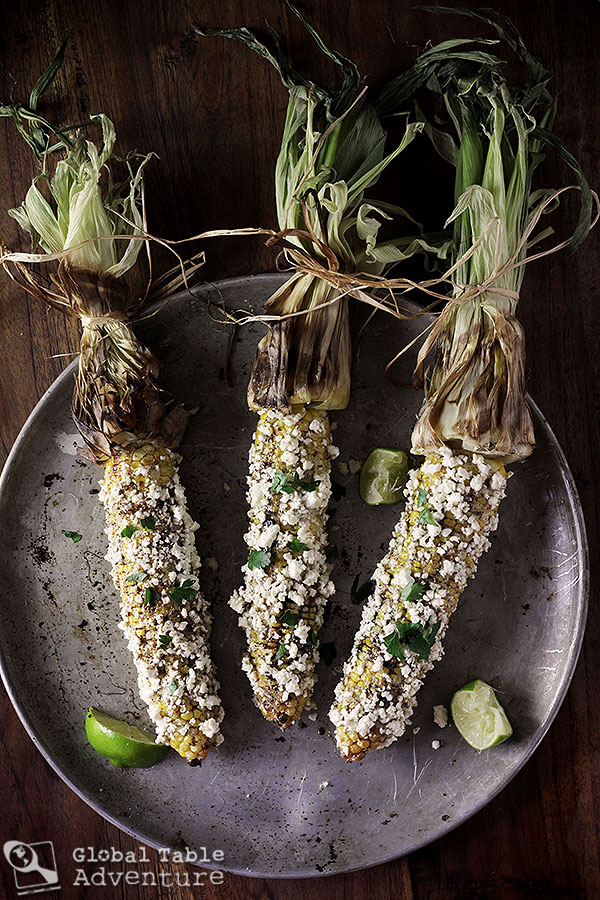 A well-roasted corn kernel is smoky.  Chewy. Juicy. Irresistible.
This much, Mexicans know.
Some elote are cooked for hours inside clay ovens. They sit over shimmering coals until their bright yellow kernels turn deep, toasty brown and their husks turn brittle.*
More simple recipes speed up the roasting process, but have triple-decker toppings: salty cotija cheese, rich mayonnaise (just enough to make the cheese stick), and smoky ancho chili powder.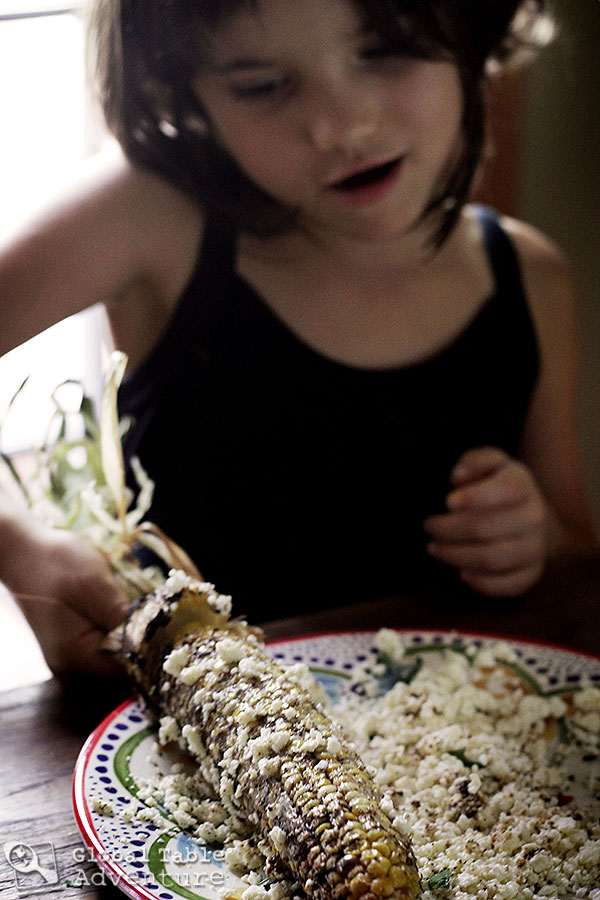 Then the whole cob is sprinkled with cilantro and a good puckering of fresh lime juice. The end result is an ear of corn that is practically a meal in itself.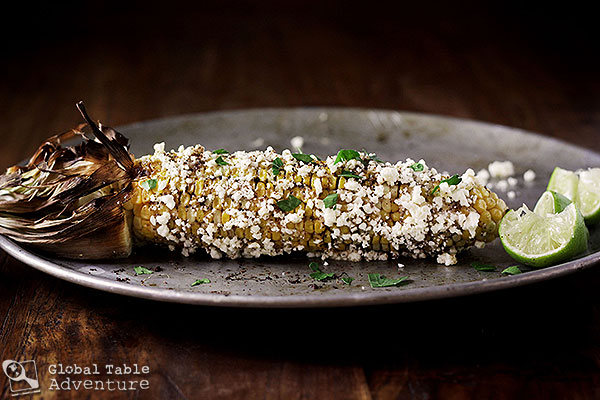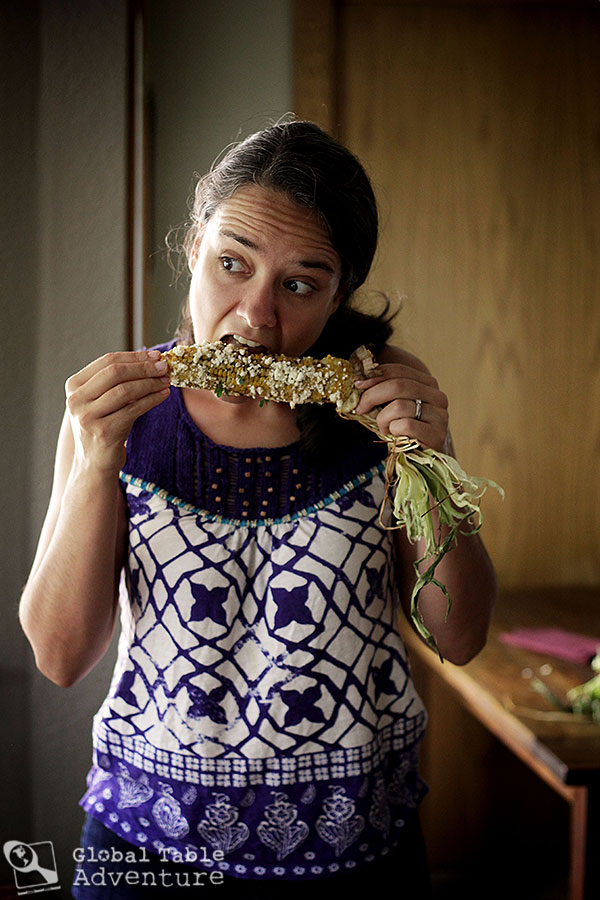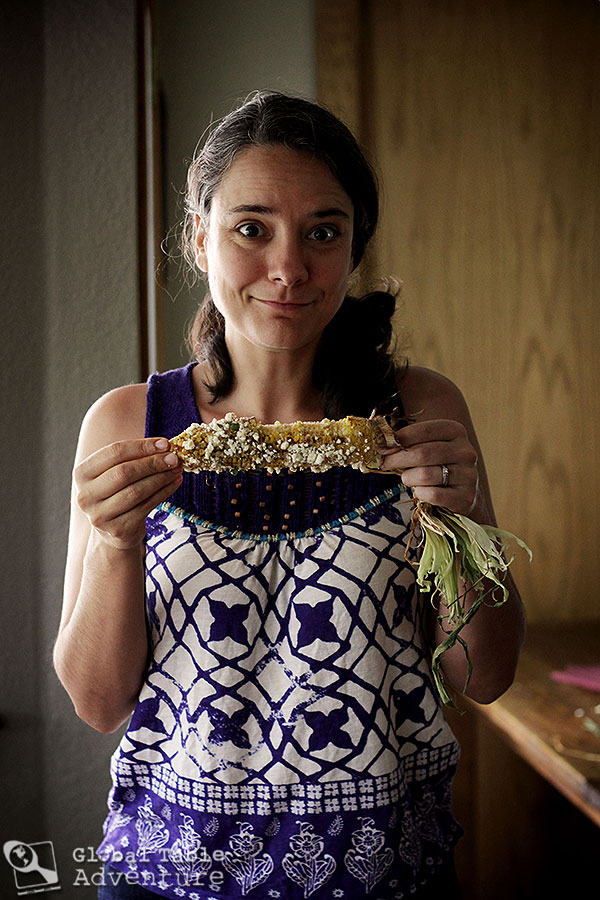 Ultimately, the lime juice is what sold me on elote. Even a single, tart wedge does wonders to bring the richly spiced corn into relief… though I found myself squeezing much more on each cob. One bite satisfies me almost as well as a good margarita does.
My version of elote takes extra limes into consideration as well as an interesting technique from America's Test Kitchen – adding the ancho chili powder before grilling in order to bloom the flavor.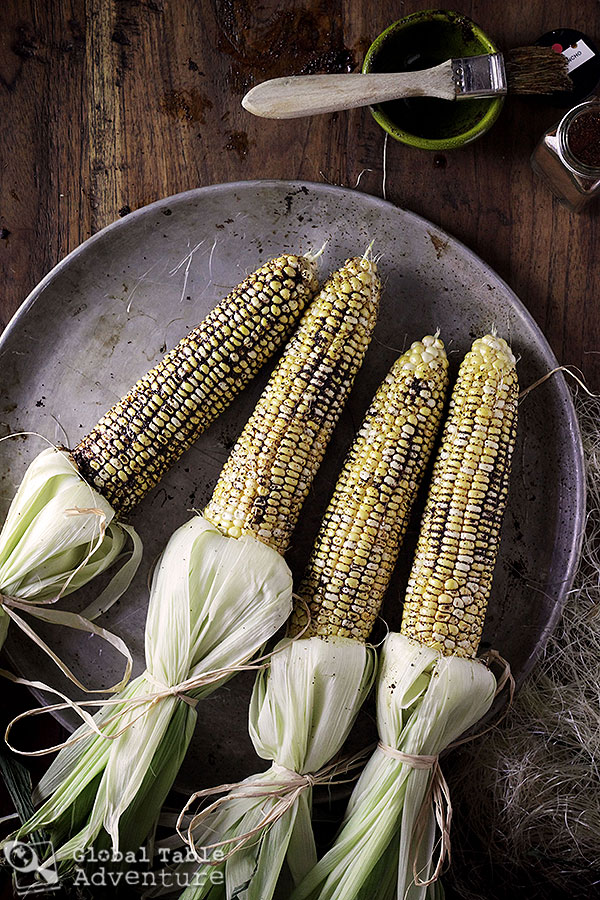 Friends, this recipe is a celebration of one simple fact: this is a quiet summer – and I insist it stay that way.
There'll be no extra steps and definitely no fussy soaking of the corn. Next week I go through final proofs of my memoir before National Geographic sends it off to print. Once those are complete, I'm headed to visit my brothers and sister and their families… and I'm just going to… be.
With a bit of ocean on the side.
Bahía de los Ángeles
Serves 4
Ingredients:
4 large ears corn, with husks still attached
1 tablespoon vegetable oil
1 tablespoon ancho chile powder, plus more as needed
1/3 cup mayonnaise
1 1/2 cups crumbled cotija cheese
a handful fresh cilantro leaves, torn
salt
freshly ground black pepper
2 limes, cut into wedges
Method:
Peel back the corn husks and tie back (I used raffia). Pull off the silk and discard. Mix together the vegetable oil and chili powder, then brush onto corn husks.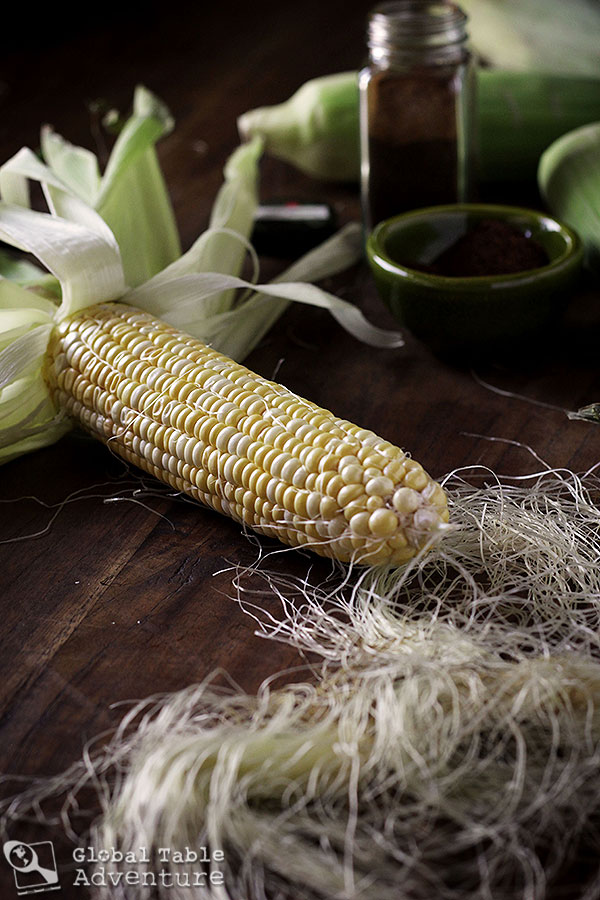 Grill over medium high until cooked through and nicely browned in areas, turning occasionally as needed. Position the husks away from the fire so they don't burn. This should take about 20 minutes.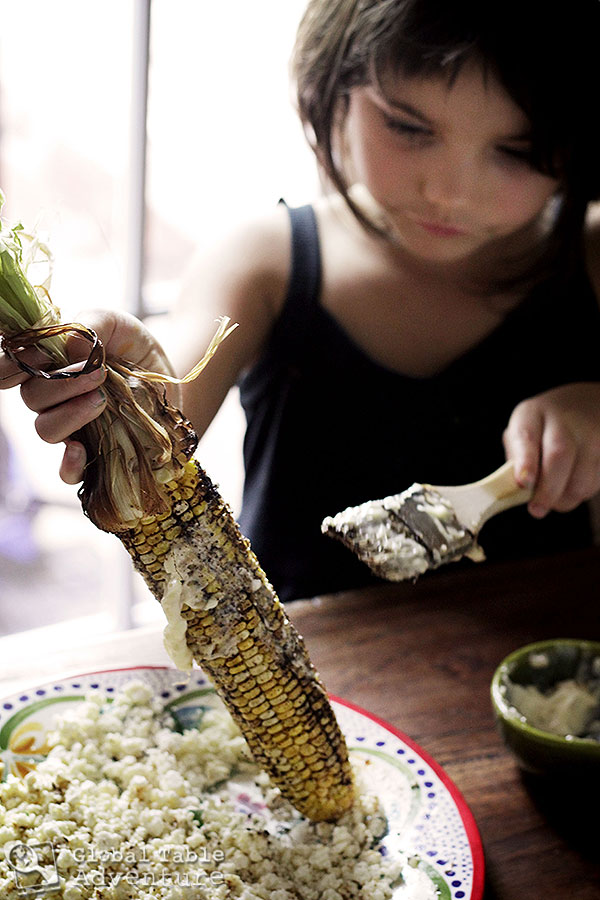 Brush with mayonnaise (Many recipes use much more than I do. I have to say – the more you use, the more cheese will stick.). Then roll in the crumbled cheese.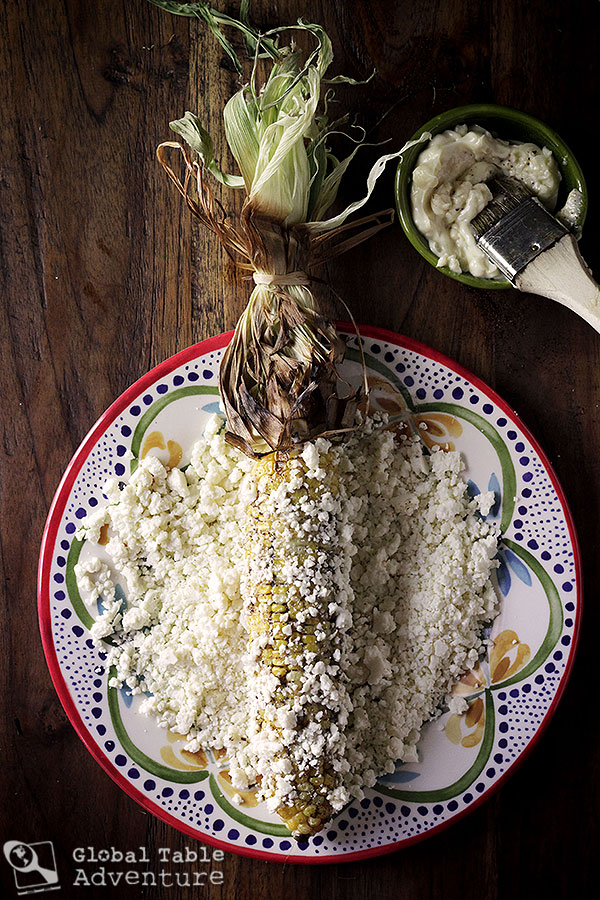 Sprinkle extra chili powder on the cobs if desired and douse with lime juice to taste.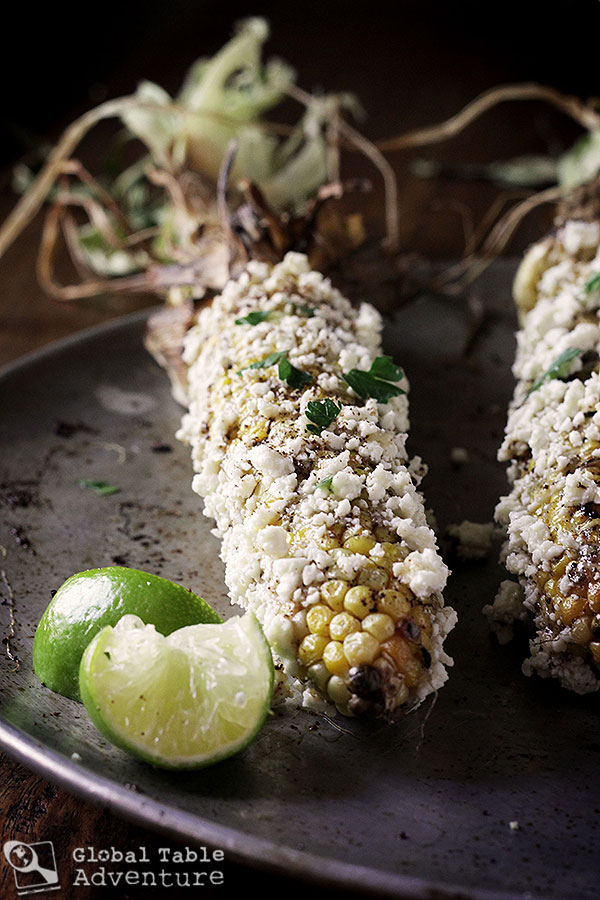 And Ava's verdict?
Hmmm…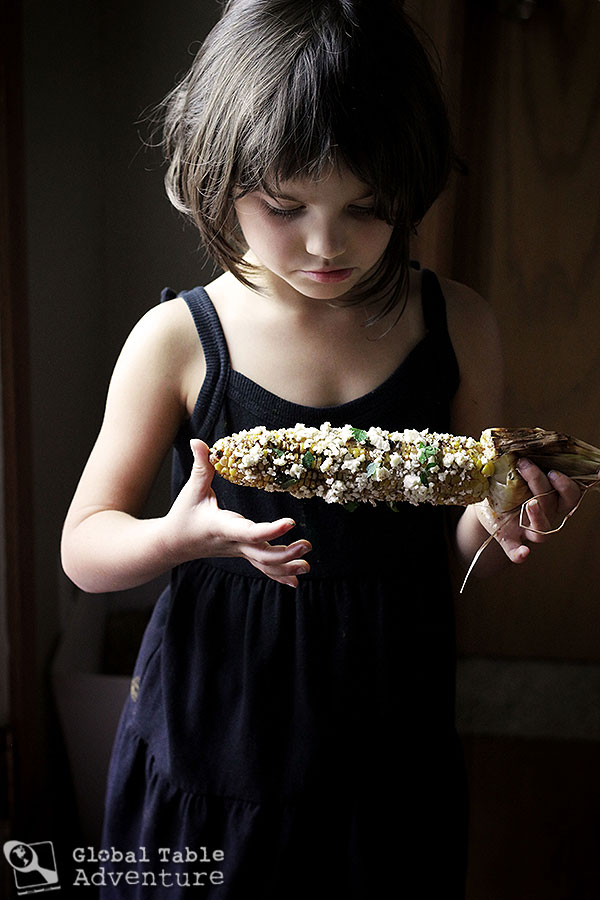 But it's messy mama…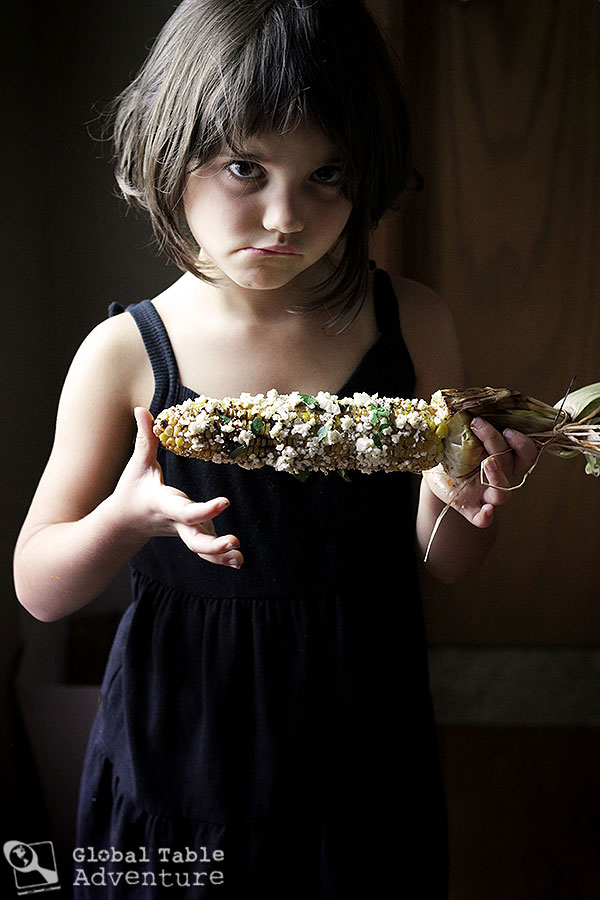 Oh well… here goes nothin'!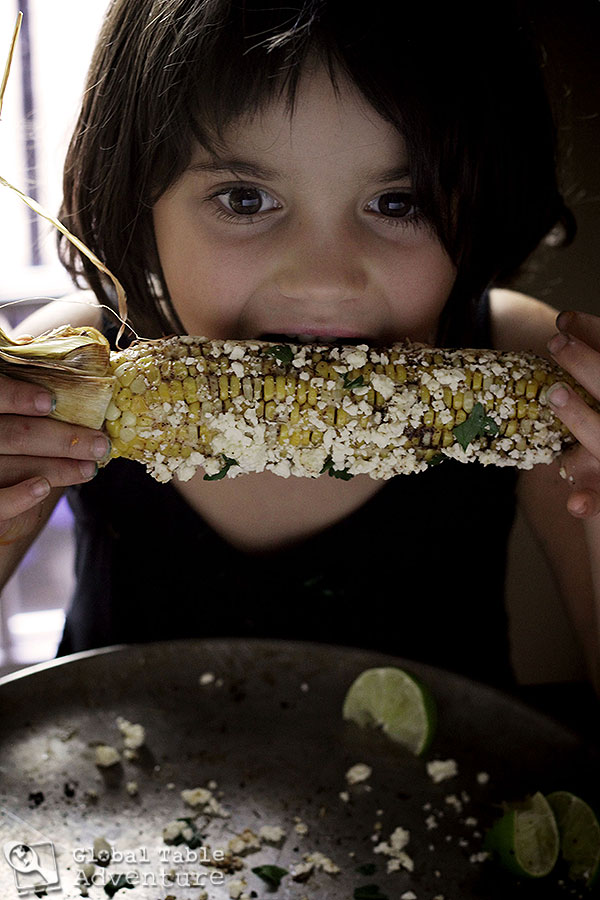 One of the great joys of parenting is when she tries food she's apprehensive about!
Now it's your turn! Enjoy … perhaps with some carne asada or a fun Five-step mole poblano!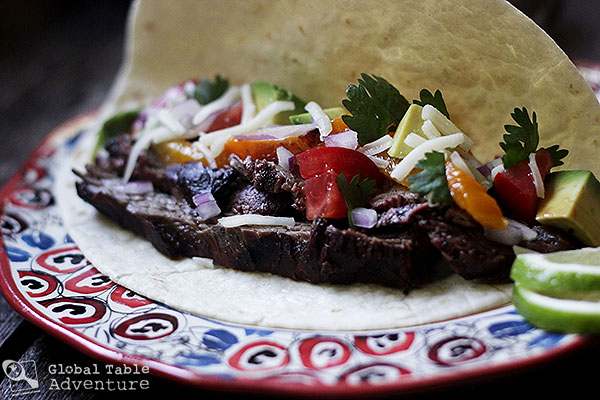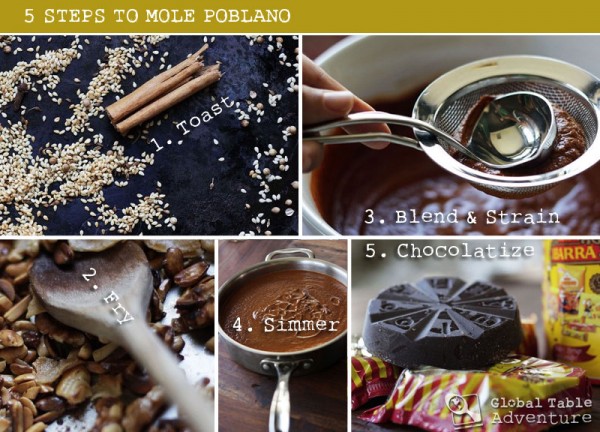 Yum, yum.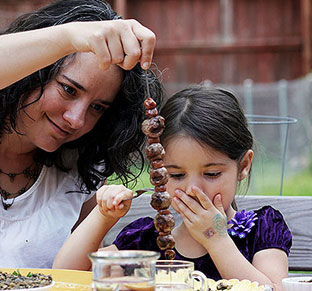 Hungry for more?
Be notified when National Geographic releases my memoir.
Simply fill in your details below.