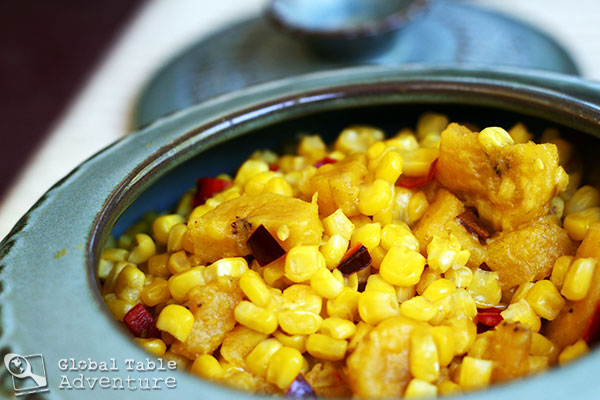 Serves 4
Corn with plantains is a common pairing in West Africa. Add a little heat with your favorite hot pepper, or use regular bell peppers. Our version is vegetarian/vegan.
Ingredients:
1 tsp red palm oil
1 lb fresh or frozen corn
2 yellow plantains
1 chili pepper (I used a poblano from my garden that turned red), diced
1/2 cup water
Method:
Heat up a little oil in a medium pot.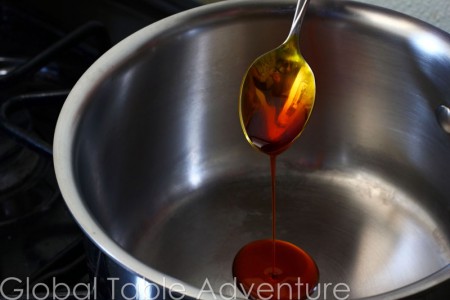 Chop up a couple of plantains…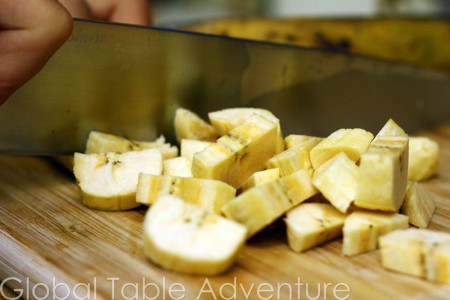 … and add them with the corn.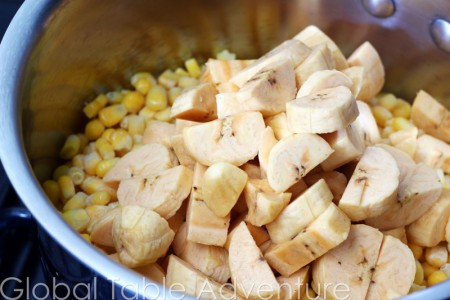 If you're using hot peppers, add them now. I like how they give a little splash of color in a sea of cream and gold.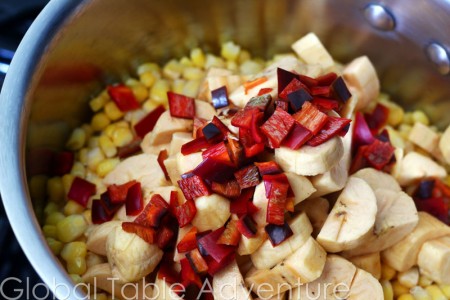 Add enough water to keep everything from sticking on the bottom. I like to think of water droplets as fairy grapes.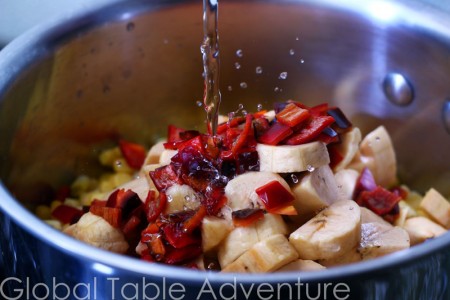 Simmer, covered until everything is cooked and the plantains are tender, about 30 minutes.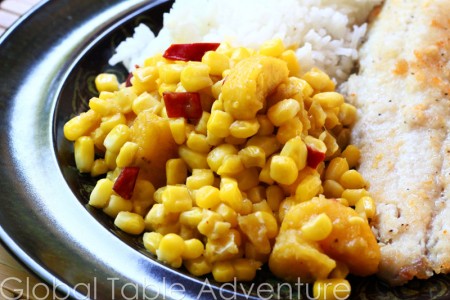 Makes a tasty side dish – great for a potluck or dinner party.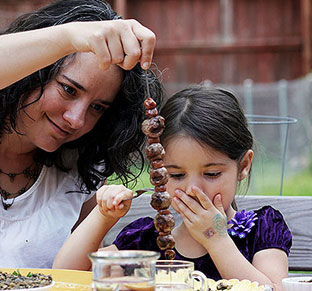 Hungry for more?
Be notified when National Geographic releases my memoir.
Simply fill in your details below.