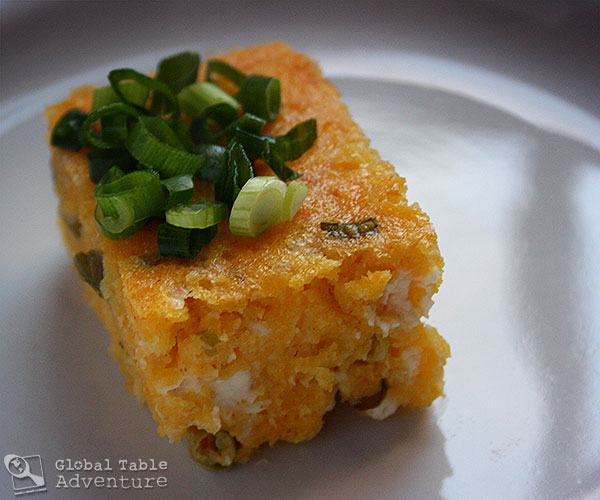 Serves 6-8
The cheese and green onion make this cornbread unique. Dense and flavorful, the cornbread makes a great accompaniment to stews.
Ingredients:
1-1/2 cups cornmeal
16 ounces cottage cheese
4 eggs
1 cup chopped scallions, plus 1 Tbsp for garnish
1/2 cup butter (1 stick), melted
1/4 tsp paprika
1/2 tsp thyme
4 ounces feta cheese, chunked
1/4 tsp salt
Method:
1. Preheat oven to 400 degrees. Grease an 8″ square casserole.
2. In a large bowl, combine all ingredients (cornmeal, cottage cheese, eggs, scallions, melted butter, paprika, thyme, feta, and salt.
3. Pour into prepared casserole and spread evenly.
4. Bake at 400F until lightly browned and an inserted toothpick comes out clean, about 35 minutes.
5. Garnish with remaining scallions. Serve warm.
NOTE: This dish was excellent warm, but dries out quickly. On 3/27/12 I adjusted the recipe for more moisture. The first time we gave the little we had leftover to the birds. After the adjustments, even leftovers were moist and yummy.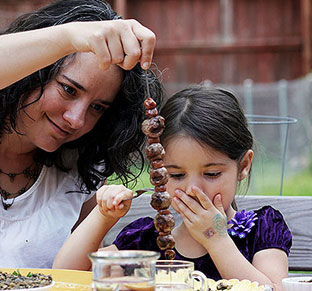 Hungry for more?
Be notified when National Geographic releases my memoir.
Simply fill in your details below.