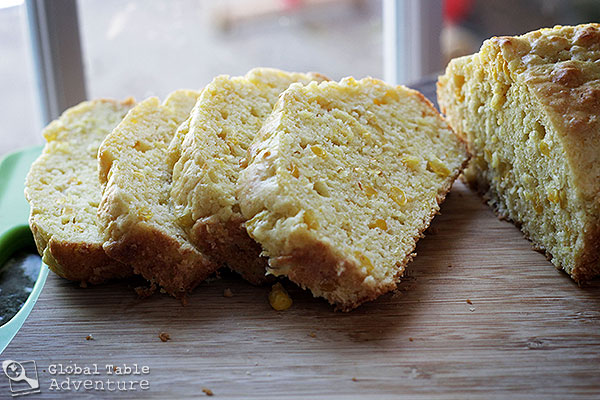 The next time you walk into your kitchen, walk into the warm, sweet scent of mealie bread. Let a smile curl along your lips as you taste that first, moist bite with your imagination.
Then take a moment for real indulgence: spread softened butter across the still-warm bread, only to see it melt into and down the sides of the tender crumb.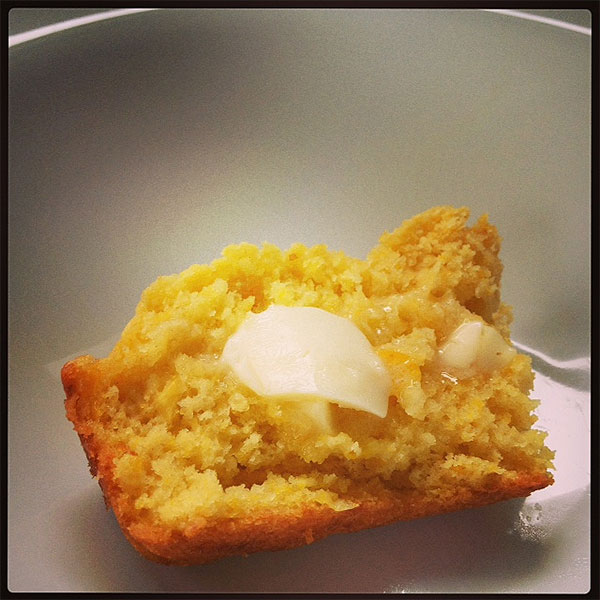 I've had lots of corn bread before, but never something as rich and flavorful as this Mealie Bread. The main difference between this and ordinary corn bread is that it doesn't rely on cornmeal, but actual corn to flavor the bread.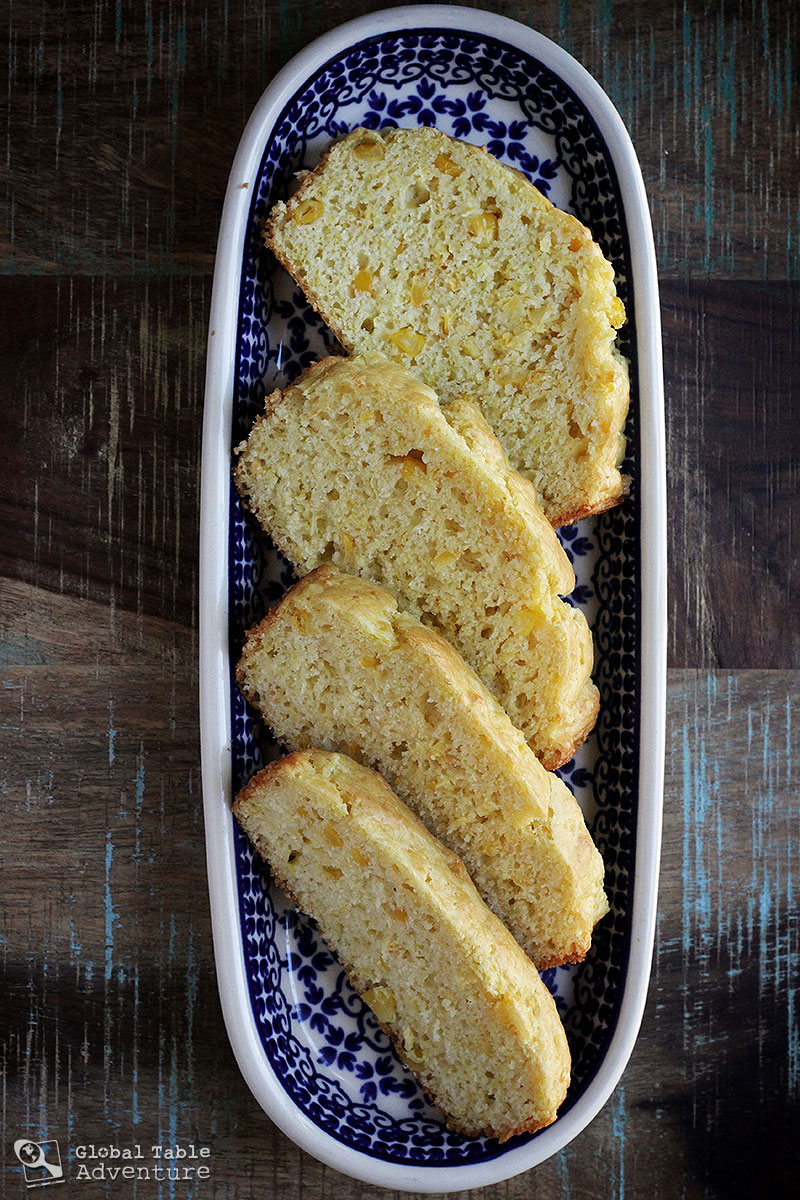 Mealie Bread is a treat you will find throughout southern Africa. In olden days, it was steamed over a campfire, with little more than ground corn, wrapped up in husks. They used white corn, not sweet, yellow corn. The end result was more of a wet corn pudding.
Today's southern Africans, however, love mealie bread with more of a bread consistency, so they include flour. The jury is out, however, on whether or not the corn kernels should be pulverized smooth, or left with a few larger bits, as I have done.
Personally, I love how the occasional burst of whole kernels reveals that fresh corn went into this recipe.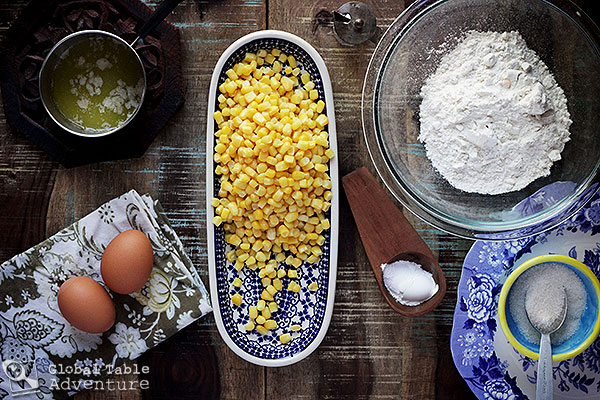 We tried this Mealie Bread for our Swazi Global Table, though it would be as apropos when cooking South Africa or even Lesotho.
Ingredients:
1 1/2 cup frozen corn kernels, thawed
2 eggs
2 Tbsp butter, melted
1 cup flour
2 tsp baking powder
2 Tbsp sugar
1/2 tsp salt
Method:
Preheat the oven to 350F and grease a loaf pan … preferably while overlooking a little cloud-dotted beauty, such as this:
Next, blend 1 cup of corn, the eggs, and melted butter together until a coarse mixture forms. Add the remaining 1/2 cup of corn and pulse the mixture one or two more times. Leave many kernels whole.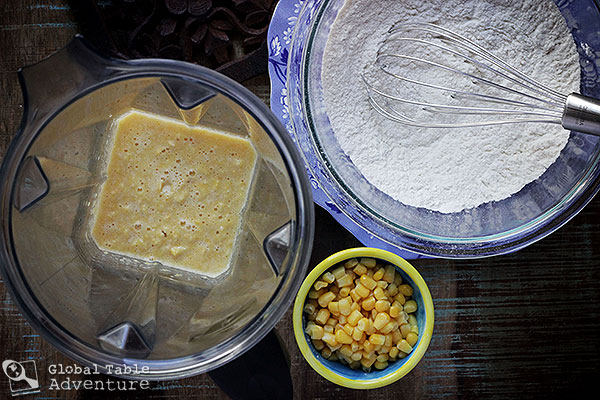 Next, whisk together the flour, baking powder, sugar, and salt.
Using a large spoon, combine the dry ingredients with corn mixture until a thick mixture forms.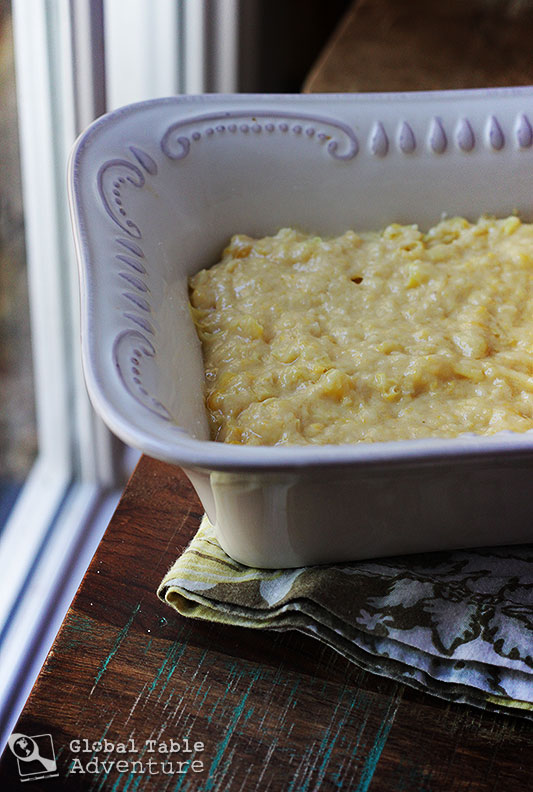 Add it to your loaf pan and bake…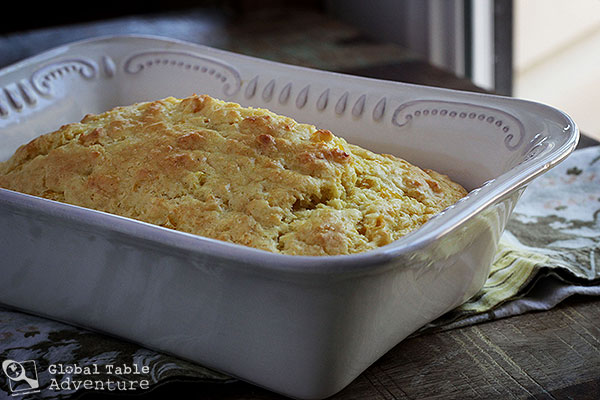 Mine took about 30-35 minutes… let the bread cool slightly before slicing.
If you dare.
That is a true test of patience, my friends.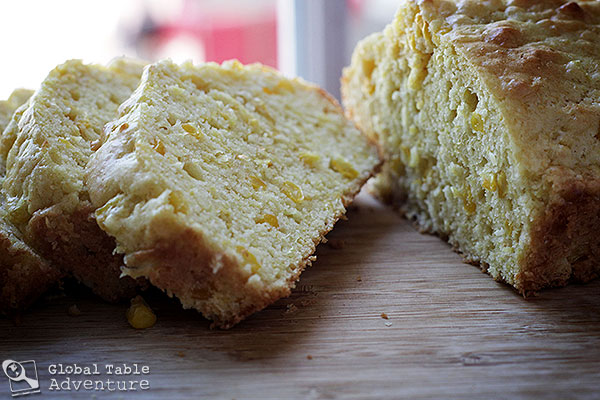 Enjoy warm, with butter, and a great appetite… not the least of which is for life.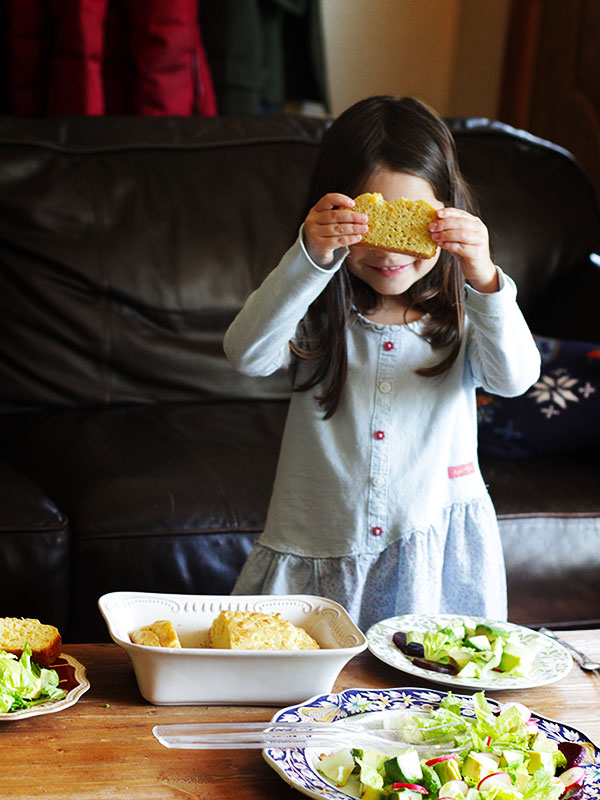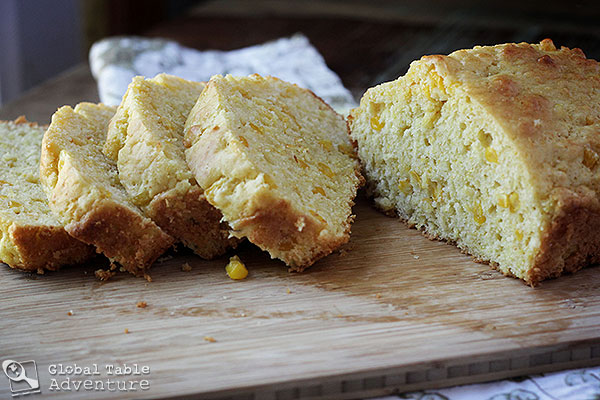 How do you make your cornbread? Any tips or tricks? Do you like it spicy, cheesy, or sweet? Seems like every part of the world has their own special way of doing it.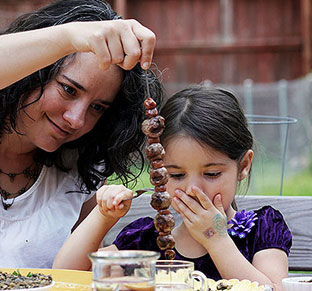 Hungry for more?
Be notified when National Geographic releases my memoir.
Simply fill in your details below.