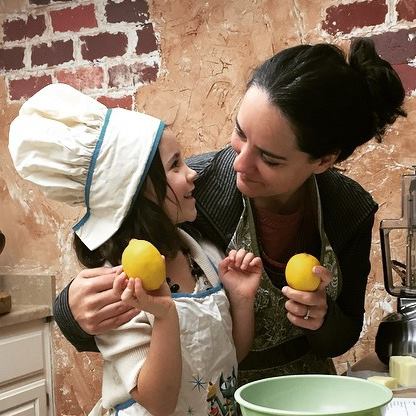 I'm Sasha Martin and I started cooking the world for fun. What I didn't expect? To cultivate inner peace and a sense of belonging along the way.
Between 2010 and 2013, I cooked a meal from every country in the world and would eventually go on to prepare 675 recipes from all over our beautiful planet – in total, a seven-year effort. Each of these hundreds of international recipes are available, right here, on Global Table Adventure.

Looking for a recipe?
You can search by country, with the help of our Map Room; or by recipe, with our advanced search engine; or even by holiday, with our Celebrations calendar.
These recipes are delicious. They're beautiful. And they're going to make you and your loved ones happy. I know because I served each recipe to my picky husband, Keith, and our young daughter, Ava – all from our small kitchen in Tulsa, Oklahoma.  I'm proud to report that Ava ate the entire world before her fifth birthday – an experience that will have a lasting influence on her food preferences and attitude towards her global neighbors. Equally amazing – my once picky husband now looks at food as an adventure, not an attack.  As for me? I've satisfied (most) of my wanderlust (and finally put my spice jars to good use!).
This isn't some stunt project.
I reveal in my memoir Life from Scratch: A Memoir of Food, Family, and Forgiveness (National Geographic, 2015) how the meditative act of cooking meals from 195 countries helped me overcome a difficult childhood and become a strong mother. The truth is this: cooking has the power to help families bond, empower, and heal. What's more, setting a global table creates compassion and understanding – which helps the world heal.
The first lesson? There is good food everywhere.
We didn't need a ton of special equipment. We didn't need to order ingredients online. We steered clear of cobra hearts and fried tarantulas and stuck to the recipes that made us say YUM or WOW.  As we opened our hearts to trying new foods, bite by bite, the world grew smaller (and friendlier).
Together, we spiced up dinnertime, reclaimed our sense of adventure, and came to appreciate the peace that comes with inviting the world to our table.
And it all starts with your very own Global Table Adventure. With each recipe you try, you and your family will explore a new and exciting corner of the world – not just with the food, but with the photos and stories connecting you to the people who live there.
Are you ready to explore the world through food?
Do you dream of traveling across this glorious planet, but limited time or money makes that hard right now?
Are you tired of eating the same boring meals? (I'm looking at you, steamed carrots, boiled corn, and baked potatoes!)
Are you curious about trying foods from other countries, but don't know where to start?
Are global conflicts worrying your family? Are you looking to balance the negative news cycle by setting a peaceful table?
I've been where you are, and I'm happy to say that I can help. When I started this blog it was mostly to record our family's experience, but it really took off when people (just like you) chimed in – "I want to cook the world, too!" Today, thousands of families are in the midst of their own Global Table Adventure – and you can be one of them.
Variety really is the spice of life.
We have hundreds of recipes from every continent for you to try – many easy enough for a weeknight, others elegant enough for the weekend. By introducing foods from 195 countries  into your meals (as well as a full calendar of holidays around the world), you will reclaim the joy and adventure of cooking with your family. You'll also know you're teaching peace in action. After all: We create peace when we learn about each other, when we understand one another.
Picky eaters welcome.
Even the pickiest eater loves certain ingredients. Potatoes. Pasta. Rice. Chicken. (Spinach? Kidding.)
The good news? These staple ingredients are found in recipes all over the world. When you prepare recipe "bridges" that utilize your family's favorite ingredients, you help your pickiest eaters "cross over" into trying a wide variety of international foods. Some even start with dessert – after all, who doesn't have a little sweet tooth?
Once you find a recipe you like, you can dive deeper. Each recipe includes linked ingredients at the bottom of the post – click on any ingredient you love and see all the recipes that use it to broaden your culinary horizons (or to use up pantry items).
Take the first step today
You don't need to cook the world all at once – even trying one new recipe a week (or month) will have a huge impact in your family. To get started, try out Tanzania's Amazing Mashed Potatoes (this East African recipe is SO easy – our entire household loves it).
You can also find your own way – From the homepage you can explore recipes by continent/region; From the Map Room you can explore by country.
A gift for you
To help you on your journey, I designed two free resources (both things I wish I'd had when I began cooking the world)!
A FREE Global Table Adventure Starter Guide. These 45 pages are complete with tips for dealing with picky eaters, a "pact" for the whole family to sign, tips for hosting potlucks, suggested reading, and more – all to help make cooking the world a fun part of your lifestyle. Armed with my free online recipes and this guide, you'll have everything you need to take your loved ones anywhere in the world you'd like… by dinnertime.
Teachers and home educators will also enjoy my FREE Printable Passport Book for tracking progress through the countries. Raising the next generation of global citizens adds a whole new layer of complexity to education, so I designed this printable passport to make things a little easier. It'll accommodate as many pages as you need and is perfect to track class projects, international festivals and more!
For exclusive access to these free resources, simply sign up for my Quarterly Newsletter (This link will navigate you to my author web site).
Enjoy and happy stovetop travels!
xxoo
Sasha Martin
P.S. Want to meet the family?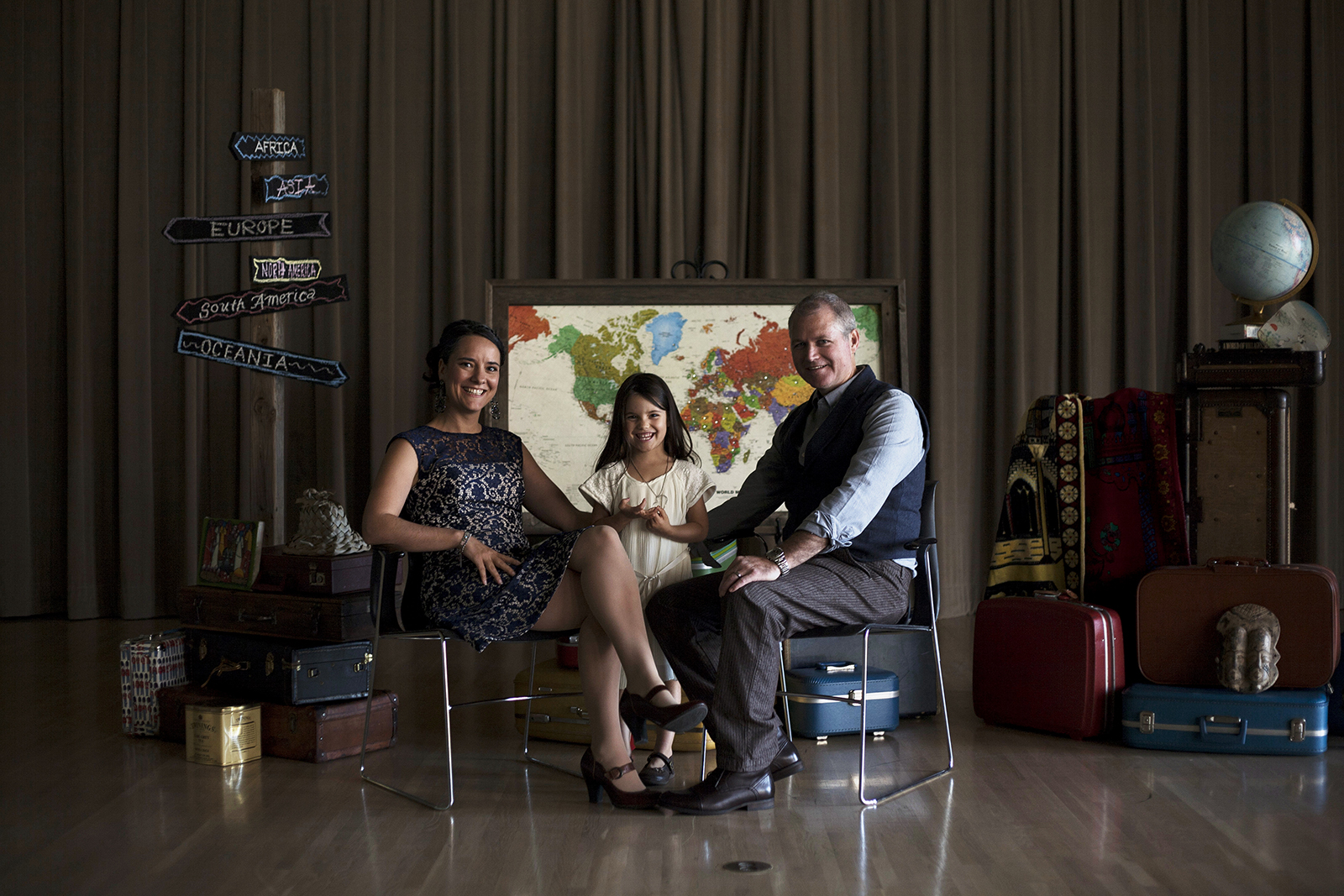 If you are still curious about who in the world we are, check out our personal stories by clicking on the images below and come say "HI" with #GlobalTableAdventure on Instagram, Facebook, Twitter, and Pinterest. And, remember you can keep up with my latest at SashaMartin.com.