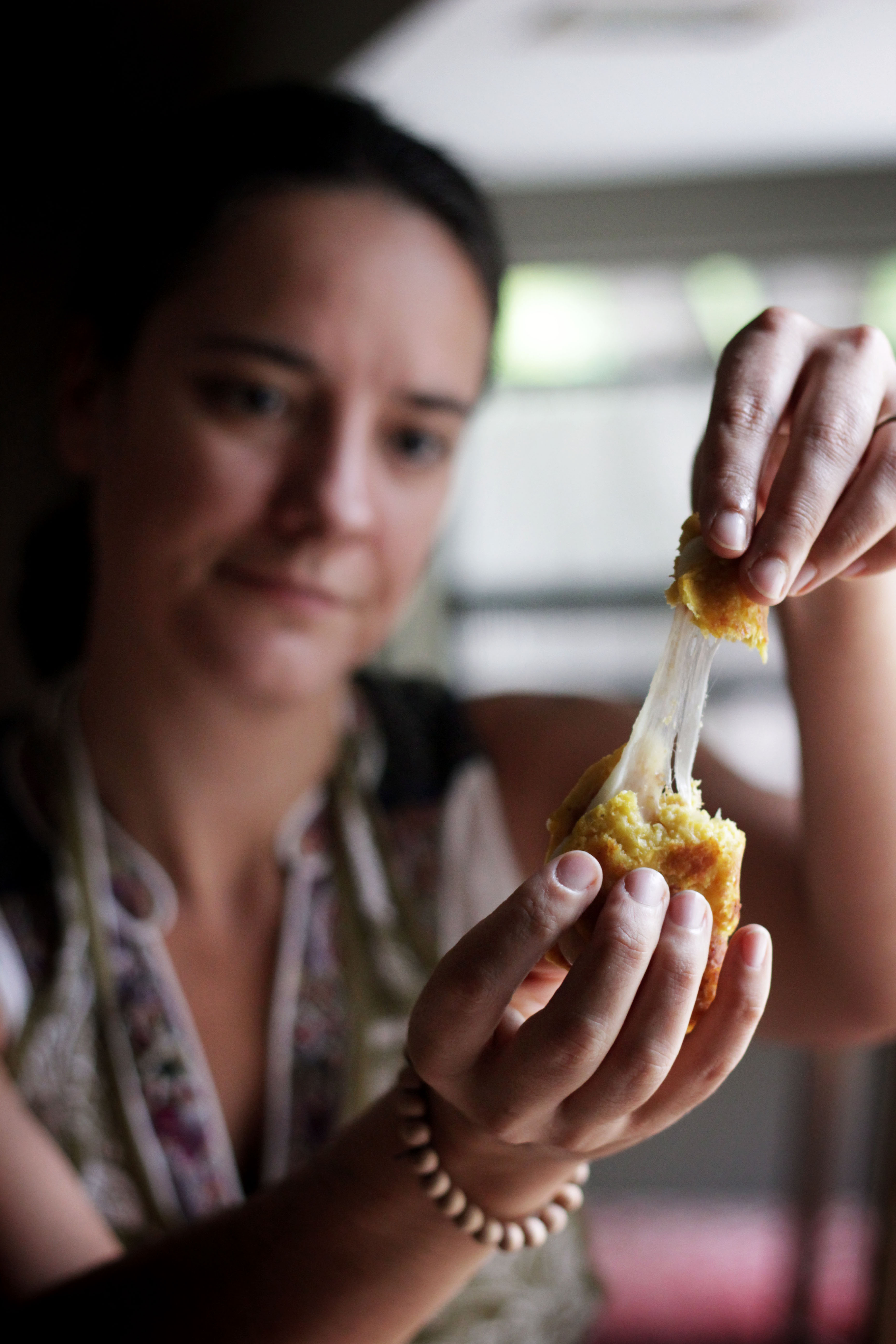 "There's nothing hidden between heaven and earth."
Venezuelan Proverb
Nothing hidden indeed… except, perhaps the cheese inside a steaming, hot Cachapas.
Brittle autumn days require an extra slathering of comfort. Ooey gooey cheese-filled corncakes, a.k.a. cachapas fit the bill nicely. Think of them as the South American version of pancakes.
The cakes are made with just two ingredients: corn and masa harina, plus the requisite sprinkling of salt and pepper. There's a simplicity to the recipe that means a batch can be made as easily at midnight as in the afternoon.
Which means you can stovetop travel to the beaches of Venezuela any time you like.
While you can make cachapas with fresh corn in the fall, you can also use frozen corn any time of year. Corn gives the cachapas sweet overtones. Masa harina – a flour made from hominy, the big-kerneled cousin to corn – binds the mixture together so the corncake holds its shape (all the better for topping with ooey gooey cheese!).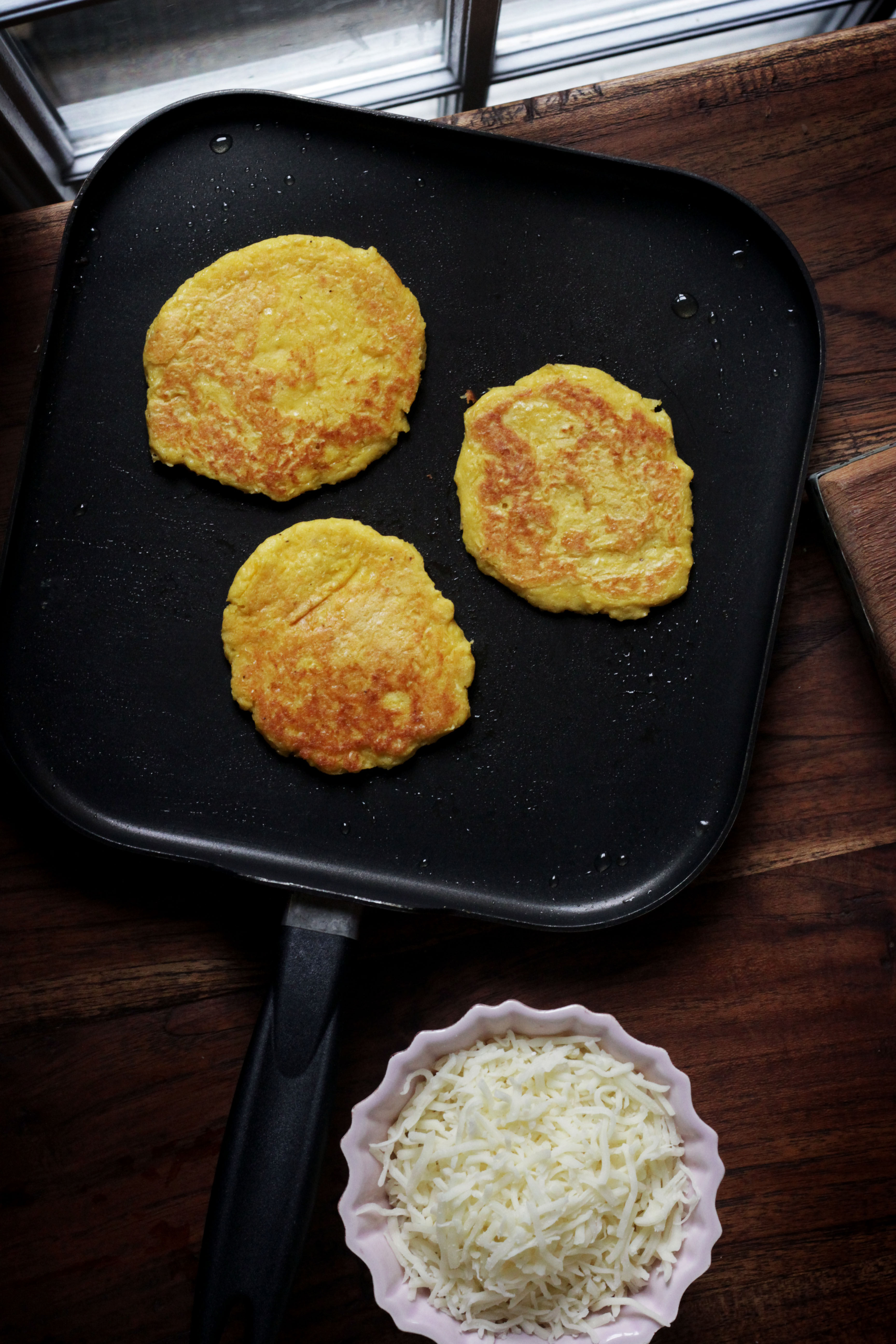 Speaking of cheese, the key to the cachapas is to sprinkle them with a shredded soft cheese, fold in half, and eat while steaming hot. You can use queso mano, a soft mild cheese favored by Venezuelans, though shredded mozarella is a fine (and delicious) substitute. Some Venezuelans pass on the cheese, preferring to butter the cachapas.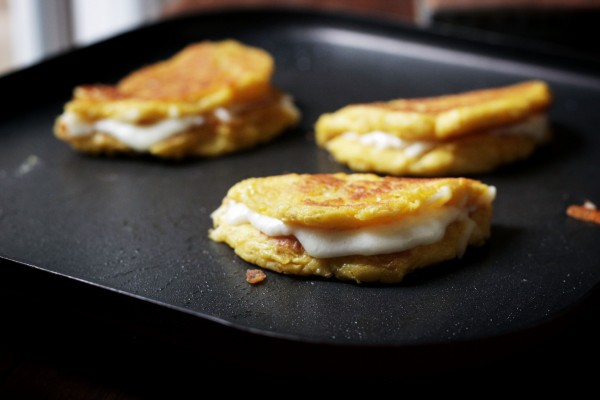 Makes 6 small cachapas
Ingredients:
3 cups corn kernels (from fresh ears or thawed frozen)
1/4 cup masa harina (available on the international aisle of most grocers)
salt & pepper
1/2 cup shredded queso mano or mozarella
vegetable oil, for frying
Method:
To begin our stovetop travels, set up your kitchen in a brightly lit kitchen.
Preferably one with a view:
Next,  grind the corn kernels to a smooth pulp, along with the salt and pepper.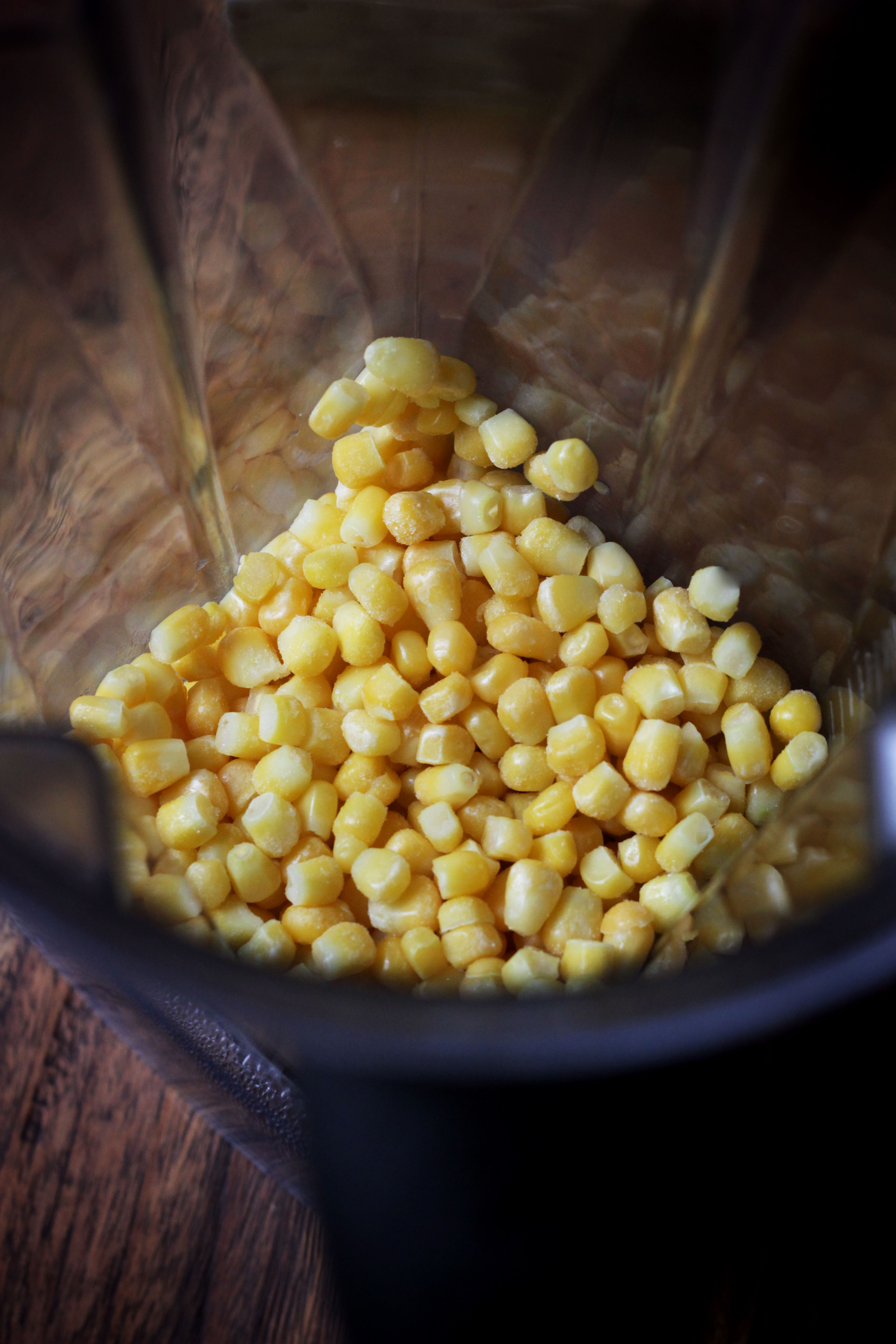 Add in the masa harina.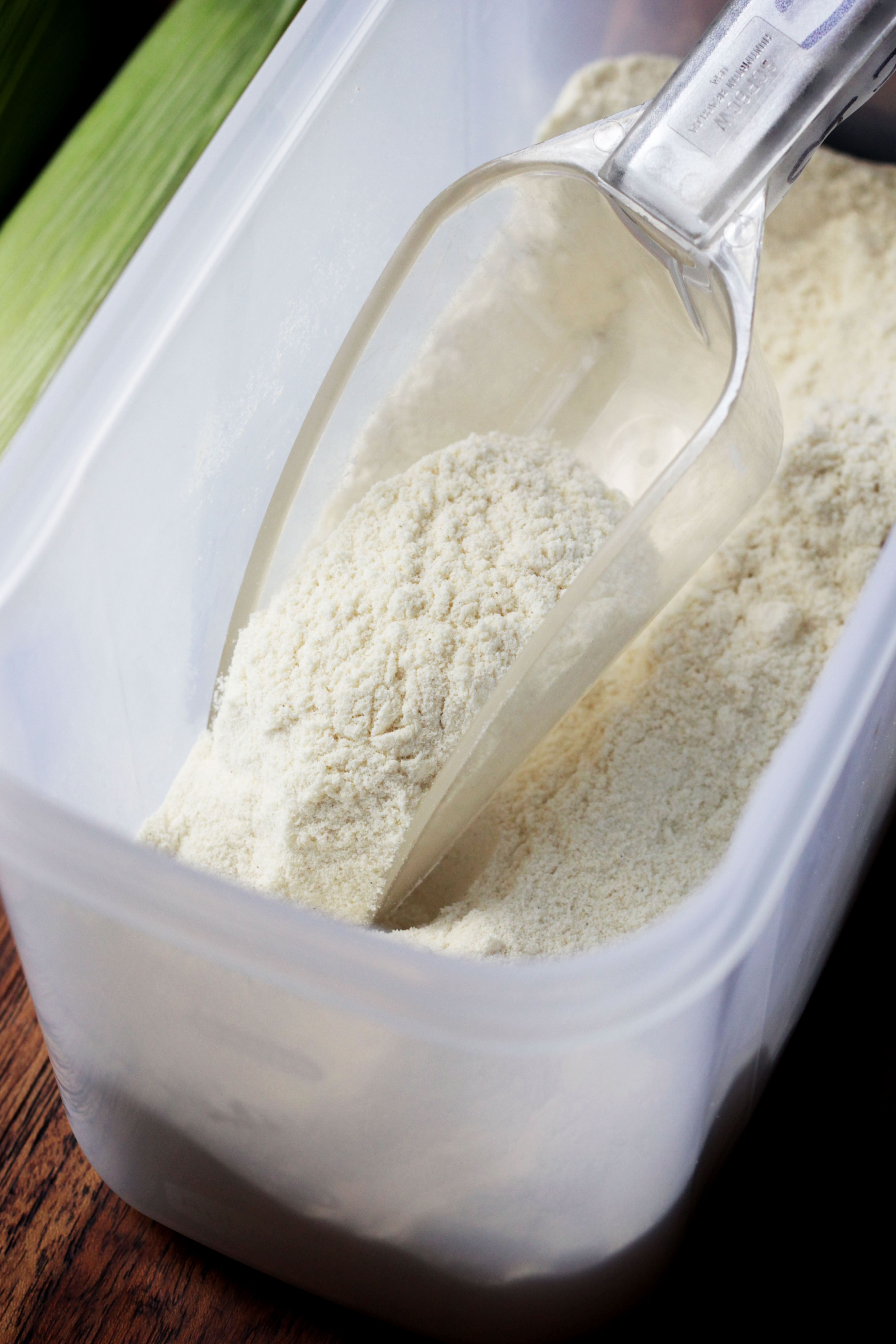 Note: You can use a food processor or a blender for this step. If you use a blender, you'll need a tamper or long spoon  to push the corn into the blade (not while the blender is running, of course!).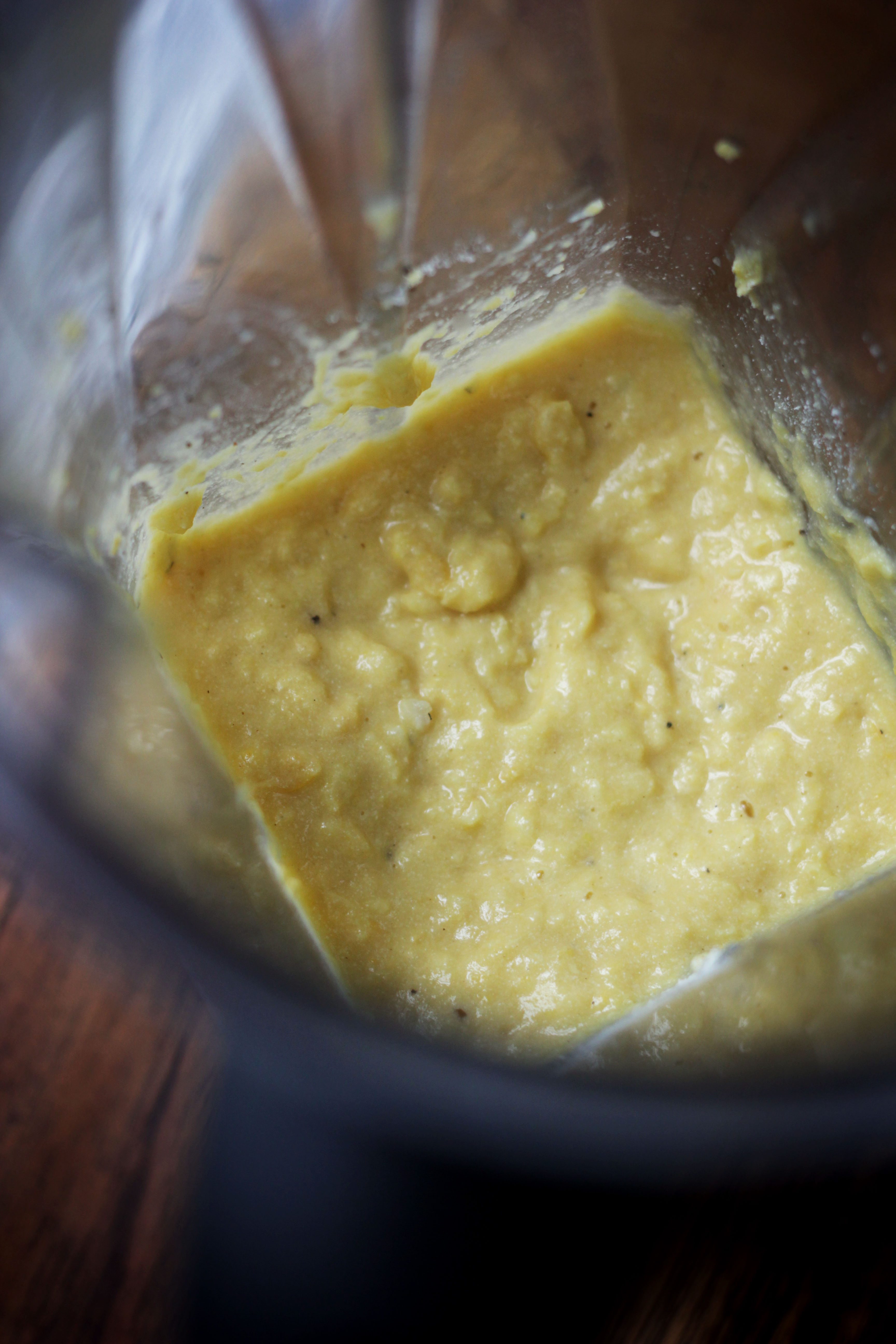 Once the mixture is smooth, preheat a griddle or large frying pan over medium heat.
Add on some oil, then spoon the batter onto the pan. With the back of your spoon, press the batter into a rough circle.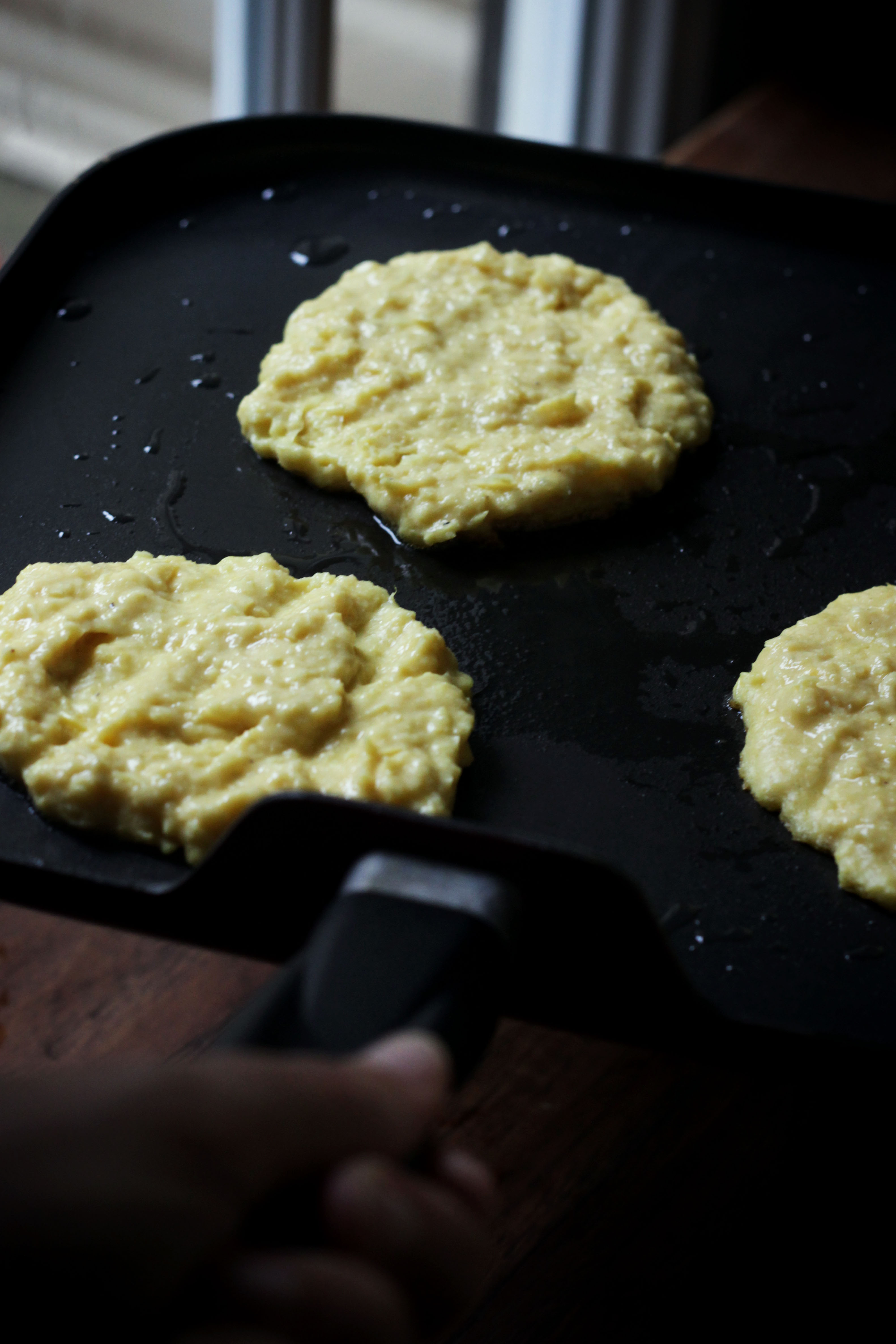 Cook the cachapas for 3-5 minutes. Flip and cook for 3-5 more minutes, pressing the mixture flat if desired.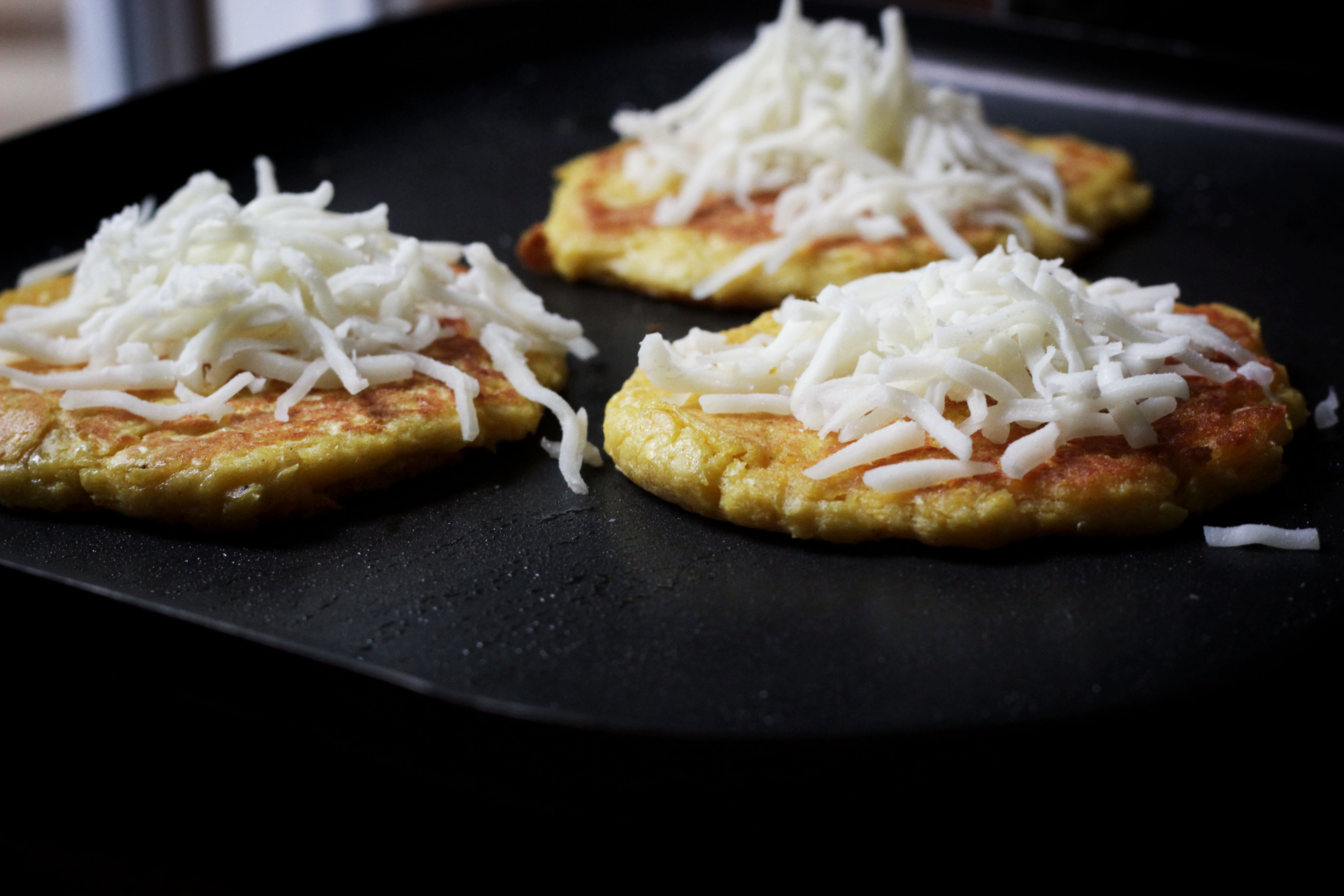 Sprinkle with mozarella and let melt. If necessary, keep warm in the oven until all cachapas are cooked.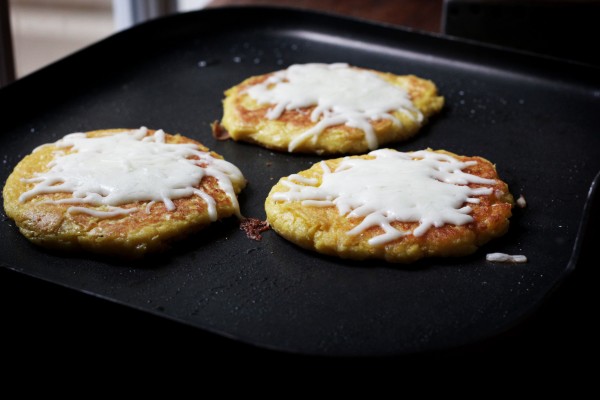 Fold in half and enjoy!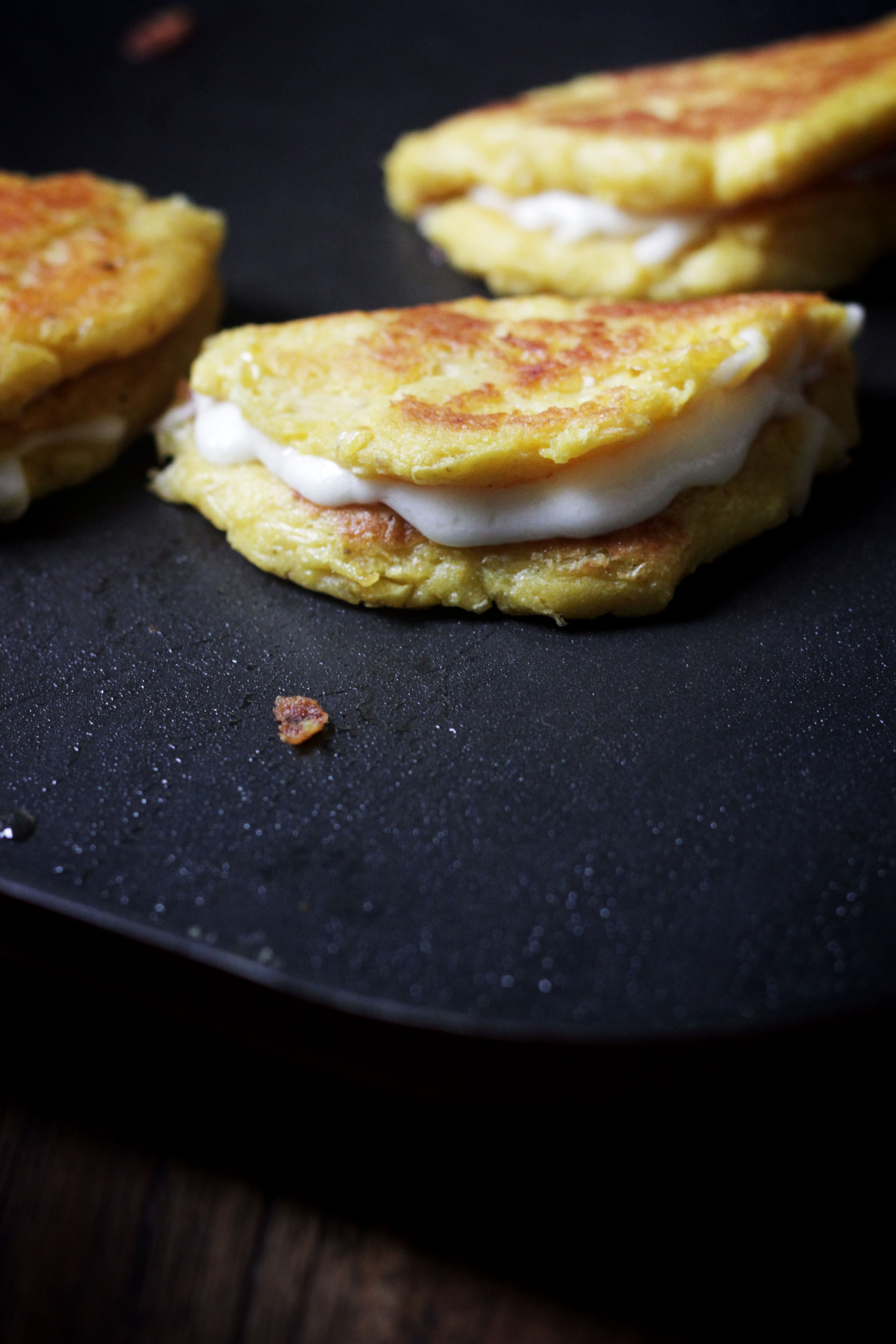 Each bite is soft, sweet, and cheesy.
I mean. Really. Consider it an instant win.
Are you in?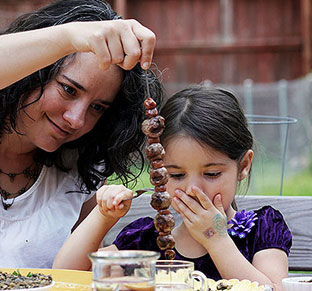 Hungry for more?
Be notified when National Geographic releases my memoir.
Simply fill in your details below.