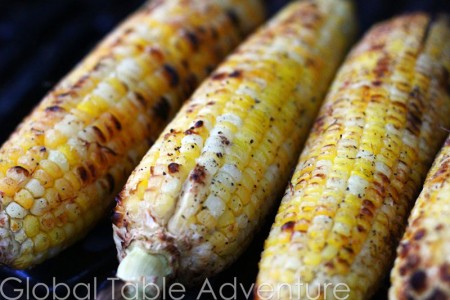 Serves 4
Sweet and tropical, our recipe is inspired by Steven Raichlen's Planet Barbecue. His version adds sugar and other goodies to the coconut milk basting liquid. Our corn on the cob is a little simpler – basted straight up with plain coconut milk. The creamy coconut milk gives corn a mild tropical flavor – perfect for a summertime barbecue. Serve with extra coconut milk on the side, for those who like to slather on extra coconut goodness.
Ingredients:
1 small can of coconut milk (the size of tomato paste cans)
4 ears fresh corn, husks and silk removed
salt
pepper
Method:
Husk corn and remove all those pesky silk fibers.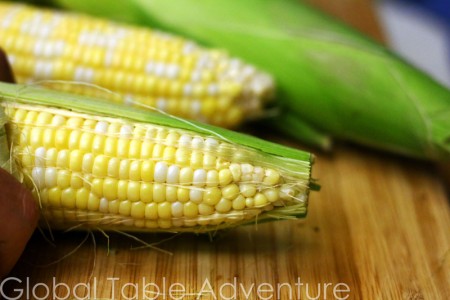 Brush liberally with coconut milk (stir up the coconut milk, sometimes the thick coconut milk settles to the bottom of the can)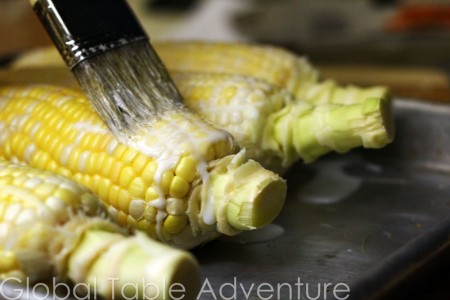 Season with lots of salt and pepper.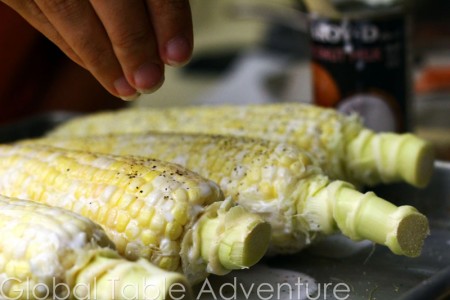 Place on a hot grill.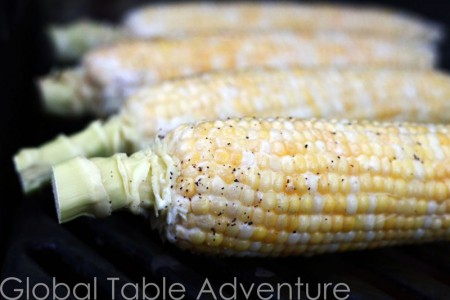 And cook until done. As promised, I had Keith cook these. He got them extra toasty which was really, really good. But I'm a big believer in crusty bits of flavor.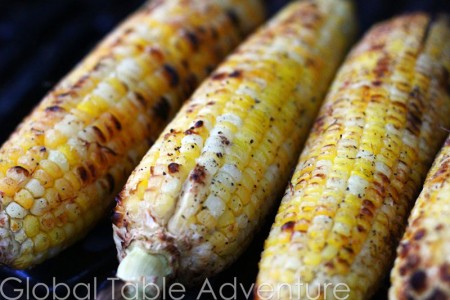 Baste again right before serving, or serve with extra coconut milk on the side.
Ava enjoyed the Cambodian grilled corn! Sweet girl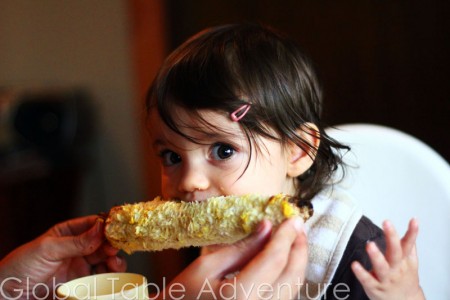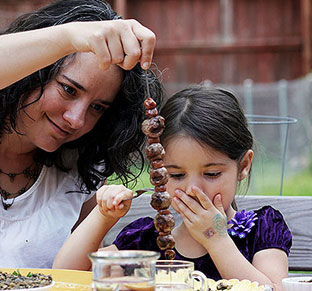 Hungry for more?
Be notified when National Geographic releases my memoir.
Simply fill in your details below.