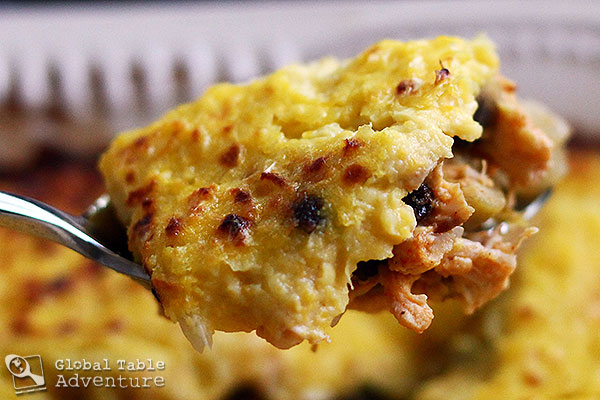 Serves 2-4
Sweet, savory, briney, …. the flavors in Pastel de Choclo are varied and incredible. Special thanks to Linda Bladholm for sharing this authentic Chilean recipe with me. I adapted the version that can be found in Linda's book, Latin & Caribbean Grocery Stores Demystified.
Ingredients:
2 lb rotisserie chicken, taken off the bone
2 onions, chopped
1 tsp paprika
1/4 tsp cumin
pinch of cinnamon
5 olives with pimentos, quartered
1/4 cup raisins
2 hardboiled eggs, chopped
3 cups corn kernels
1/2 cup milk
a few pinches of sugar for topping
Method:
Preheat the oven to 350F.
Assemble your spices…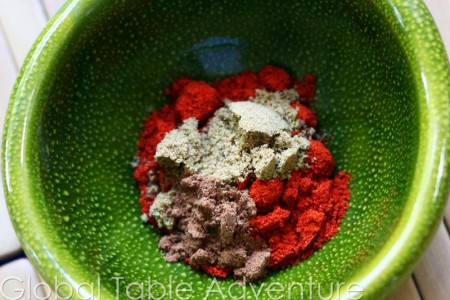 … and shred up the chicken.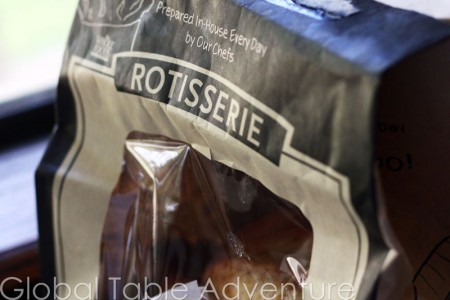 Then, saute the chopped onion over medium heat until translucent and soft.
Add chicken, raisins (I only had currants), and green olives. Green olives have a special, briney place in my heart.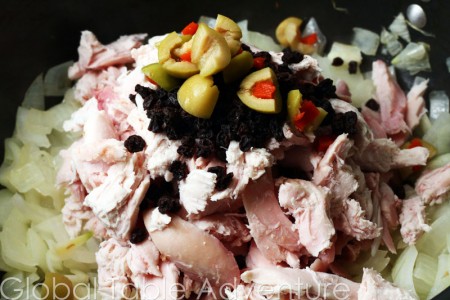 Then add chopped egg and spices.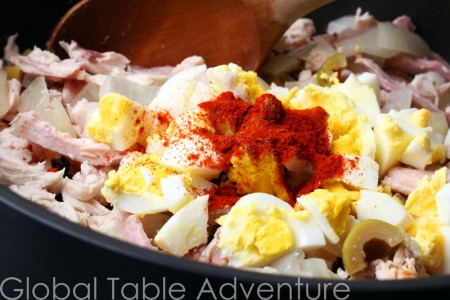 Stir to combine and warm everything through. Spread into a medium casserole. Easy!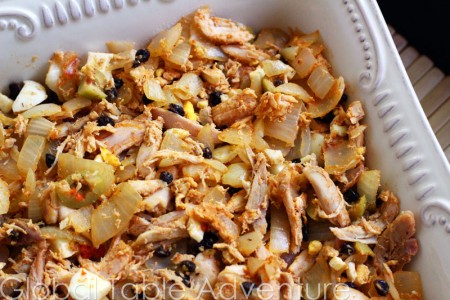 Next step is easy too…
In a blender, puree corn with a little milk
Mmm.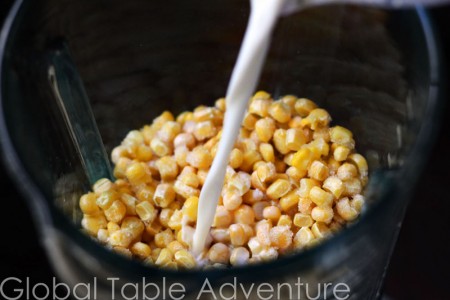 Spread the corn mixture over the chicken mixture.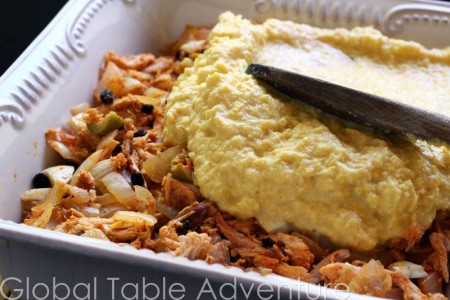 Sprinkle with a bit of sugar…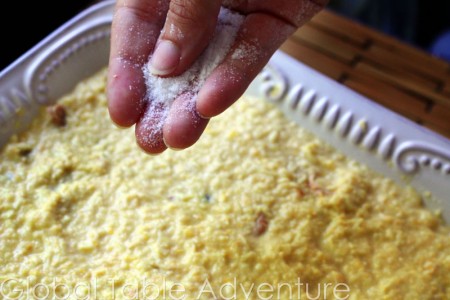 …and bake for 30-35 min. Then, if you really want to take the pastel de choclo over the top, you can place the casserole under the broiler for 1-3 min, to caramelize the sugar.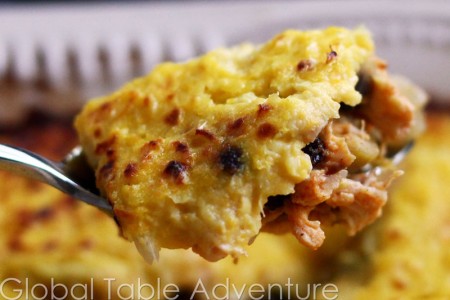 Enjoy hot with a salad and crusty loaf of bread.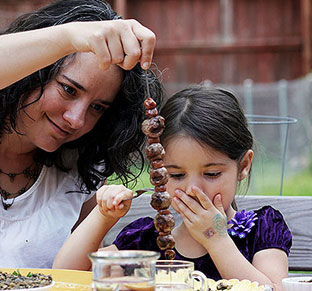 Hungry for more?
Be notified when National Geographic releases my memoir.
Simply fill in your details below.