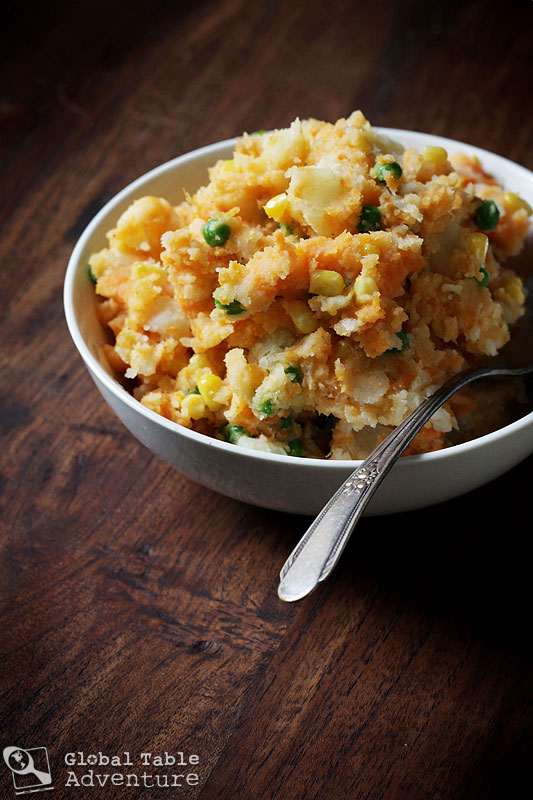 I'm a little like mashed potatoes; I'm stable and sure, but I avoid wearing colorful makeup. The last time I wore blue eye liner was the nineties, and it was already a decade too late. I'm destined to recede behind more vibrant individuals – individuals of style.
But imagine what good things could come from a splash of color?
The jury is out with me, but consider the mashed potato. Must she remain the unadorned, pale wallflower in a buffet of color?
Tanzania teaches that this doesn't have to be so…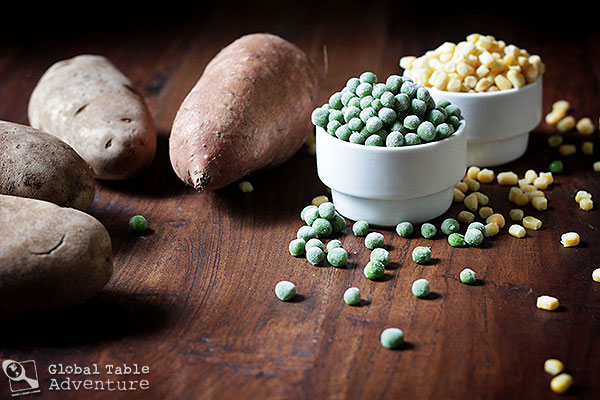 Enter the rainbow known as Irio, a Kikuyu dish found in Kenya, Tanzania, and Uganda. Irio simply means "mashed" – a concoction of whatever tubers and vegetables the cook wants to pull together for an easy dinner. Most often, Irio is a combination of white potato, peas, and corn, but green beans, carrots, shredded spinach, or other veggies can also play star roles.
Depending on how Irio is mixed, the mash might be sunset orange, or new leaf green.  For me, it was all about sunset orange, and so I added a sweet potato – the uber-healthy tuber beloved throughout sub-Saharan Africa.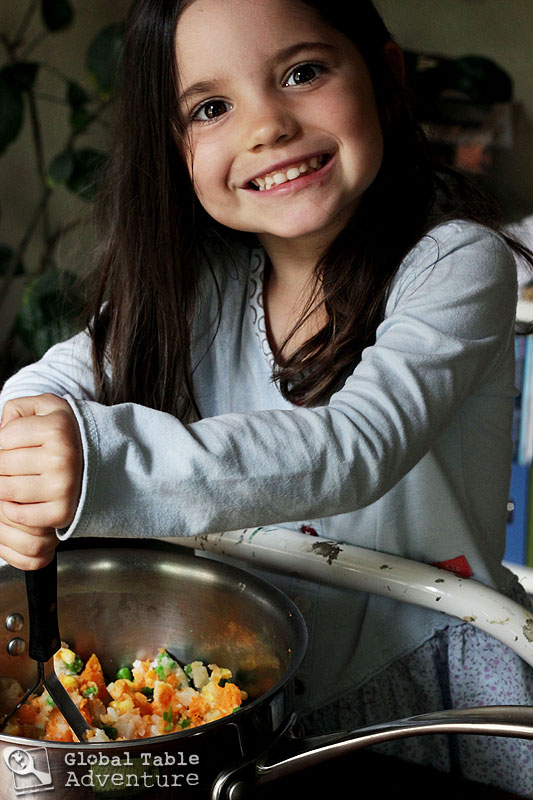 I got the idea to add a sweet potato to my Irio from Marcus Samuelsson's book "Discovery Of A Continent – Foods, Flavors, And Inspirations From Africa," a brilliant, beautiful cookbook my friend Alexandra recently gave me. He even goes so far as to kick up the heat a level by adding a sprinkling of bebere spice, a blend we made way back when we cooked Eritrea.
No wallflowers here; if you're looking for a little Tanzanian-style spice in  your life, Irio is definitely the way to go.
Serves 4+
Ingredients:
3 medium-large russet potatoes
1 sweet potato
1 cup frozen peas
1 cup frozen corn
4 Tbsp butter, or to taste
salt & pepper
homemade berbere, to taste (optional)
Method:
Get ready for sunshine in a bowl!
Set the peas and corn out to thaw while you work.
Peel and quarter the potatoes. Add to a large pot and cover with cold water. Season generously with salt. Bring to a boil and cook until potatoes are fork tender. Cooking times will depend on the size and shape of your potatoes, so just check every once in a while.
Drain and dump on the peas, corn, butter, salt and pepper.
Add the berbere, if your feeling bold, too.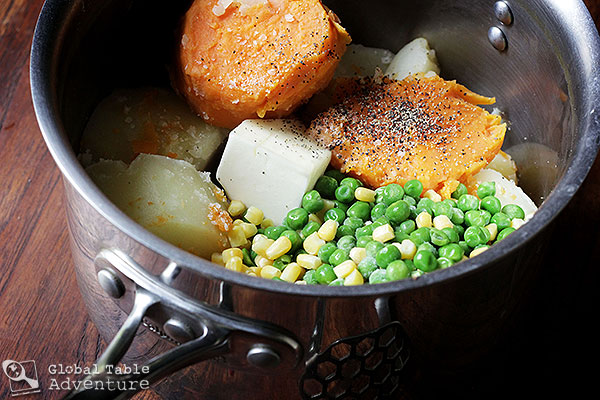 Next, find a sweet child to mash, mash, mash those potatoes.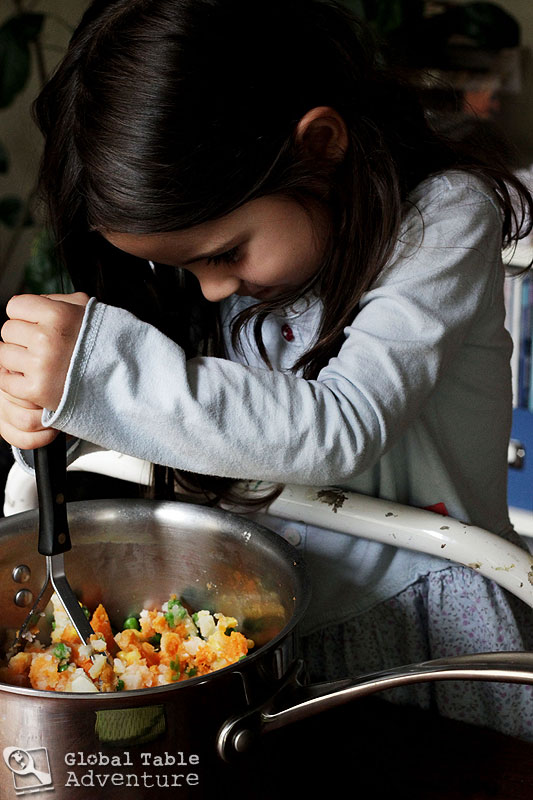 Continue until you reach the desired consistency (chunky or smooth, it's up to you). I love Irio chunky.
Unless you pulverize the mixture, the corn should remain whole, while the peas will break up somewhat.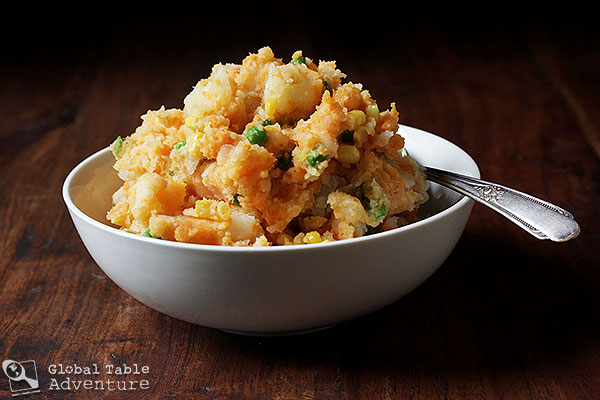 So pretty… but enjoy with your eyes shut, while dreaming of East Africa.
What are the odds you'd make a dish like this? Do you have any tips or tricks to "spice up" plain-Jane mashed potatoes? I'm always looking for great ideas to make our weeknight dinners more varied and fun.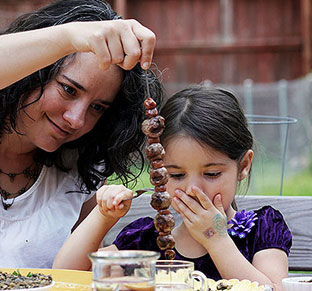 Hungry for more?
Be notified when National Geographic releases my memoir.
Simply fill in your details below.