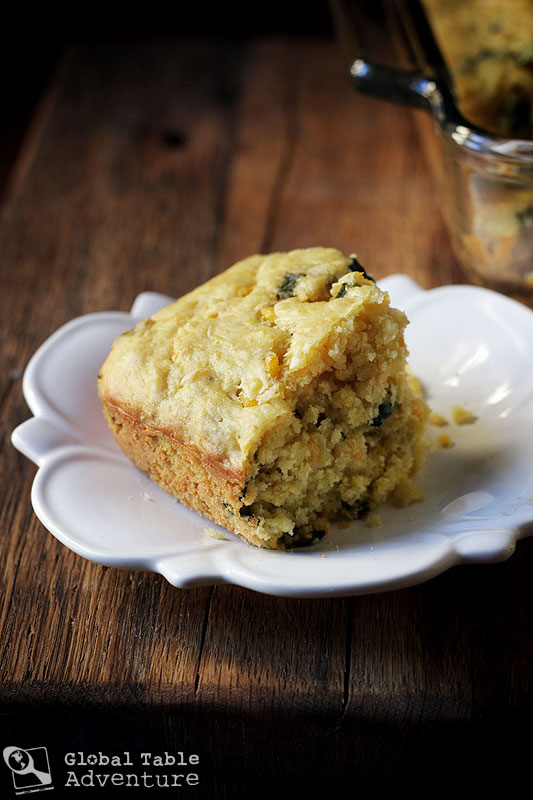 If you ask my husband, there's always room for cornbread. And he'll eat twice as much cornbread if green chilies dot through the crumb. But what would he think if the cornbread came from half a world away? If it came from Zambia?
As a former "Mr Picky" he says:
Mealie Bread is a good way to bridge the gap for picky eaters to try something from another culture."
The cornbread in Zambia is much like the cornbread in the USA – except it is made with fresh corn kernels instead of cornmeal. This makes the flavor come alive. Zambians call it mealie bread (mealie is just another name for corn; mealie bread is popular all over southern Africa).
The result is moist (bordering on juicy), naturally sweet, and great on the side of any autumn stew (such as Zambia's Spiced Tilapian Stew).
If  you're lucky enough to slice into the mealie bread while it's still hot? Well… forget about having leftovers.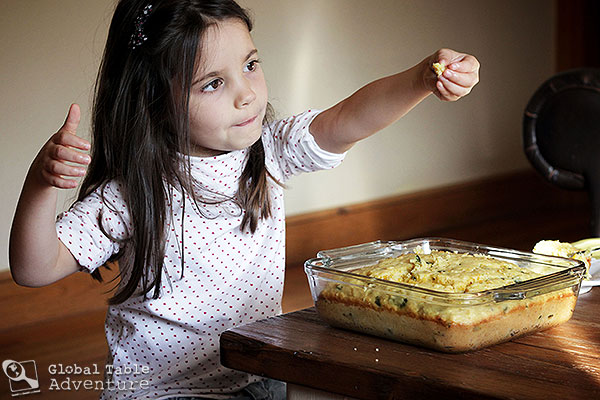 So why stud the mealie bread with chilies? Because Zambians love chili peppers.  Chilies are available in the markets and grow easily in Zambia's hot climate.
Plus the match seems made in heaven. Case in point? In Zambia, the corn is used to protect the maize, a.k.a. corn, from attack:
Farmers can't guard their crops twenty-four hours a day so they have started using chilli bombs—a mixture of ingredients which give off a spicy, pungent smell that offends elephants' sensitive trunks and drive them away from crops. (Source: World Wild Life)
What a great idea!
I made our mealie bread with blackened poblanos to give a nice chili flavor, but almost no heat. This is great for people with kids. For more kick, try seeded jalepenos.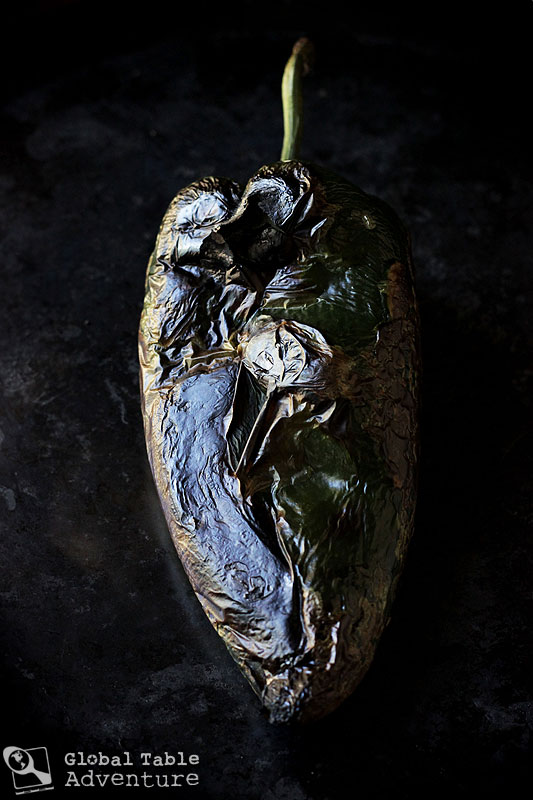 Today's recipe is based on the Mealie Bread I made for Swaziland, which omits the peppers in favor of a sweeter corn bread. This is also a bigger batch.
Ingredients:
1 lb frozen corn kernels, thawed overnight in the refrigerator
4 eggs
4 Tbsp butter, melted
2 cup flour
4 tsp baking powder
4 Tbsp sugar
1 tsp salt
1/4 cup chopped blackened chilies, like poblanos
Method:
First, things first: blacken a poblano pepper over gas flame, or in a steel pan, or on the grill. You want the pepper to be black almost all over. Set aside to cool,then peel and dice it (leave seeds out to make a mild mealie bread).
If you'd like spicier mealie bread, use jalepenos.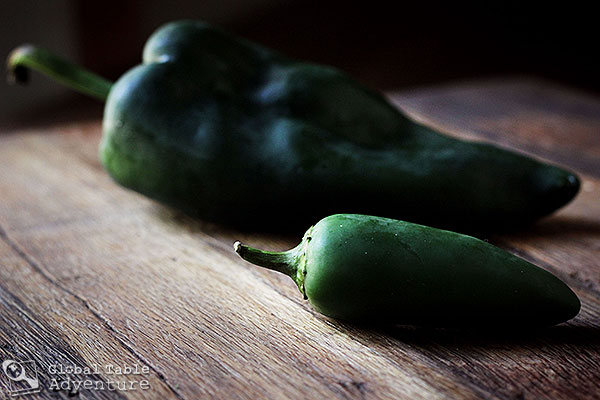 Preheat the oven to 350F.
Set aside 1 cup of corn.
Then, in a blender, pulse together the remaining corn, eggs and melted butter.
Add in the last cup of corn and pulse briefly to combine (this will give you pieces of whole corn in your corn bread – yum! Be sure not to pulse it much, or you might end up with too much moister in your batter)
In a medium bowl, whisk together the flour, baking powder, sugar, and salt.  Then, stir in the corn mixture from the blender as well as the diced poblano.
Spread in a greased 8×8 baking dish and bake for 45-50 minutes.
Try to wait a few minutes to cut into it…But if you can't wait, that's fine, too!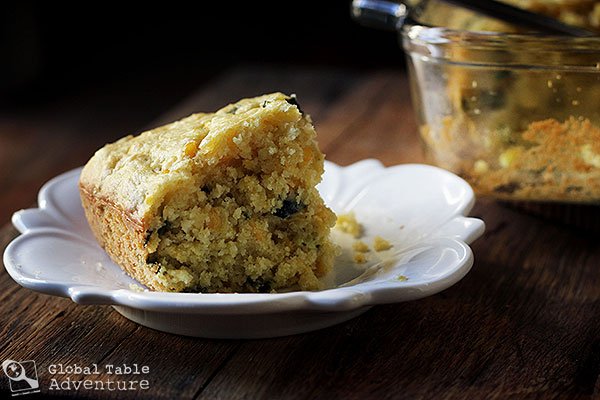 Enjoy while overlooking a pretty bit of Zambian grass:
*A little while back we made an amazing cornbread for Swaziland called Mealie Bread. This week we're cooking Zambia, and I saw multiple sources suggesting mealie bread. Again! I knew we couldn't recreate the same recipe, but when I found variations with charred chili peppers inside, I knew we were in business.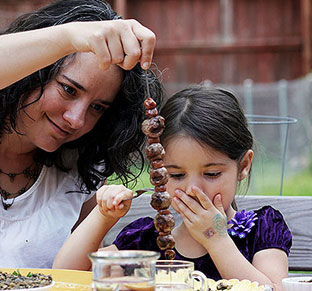 Hungry for more?
Be notified when National Geographic releases my memoir.
Simply fill in your details below.