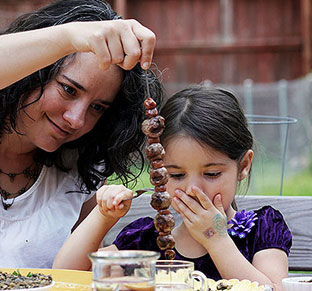 Hungry for more?
Be notified when National Geographic releases my memoir.
Simply fill in your details below.
Thanks in great part to your unfaltering belief in my mission of creating peace and understanding through food, my memoir LIFE FROM SCRATCH: A Memoir of Food, Family, and Forgiveness, will be published by National Geographic in March, 2015.
The memoir contains stories and recipes from my life – starting with early childhood, all the way through the blog. In it you'll learn the deeper reasons of what drove me to cook the world, as well as my search for inner peace, love, and belonging.
You may now preorder the book on Barnes and Noble and Amazon!
Have a book club or interested in delving deeper into the book?
National Geographic and I put together these fun resources just for you!
Quotables (perfect for Pinning!) (coming soon)
Bonus Recipes (coming soon)
Thank you for being there.
Thank you for believing in this journey.
With all my love,
Sasha Martin & Family