The marathon is complete. We did it. We ate every country in the world.
(Breathe in, breathe out)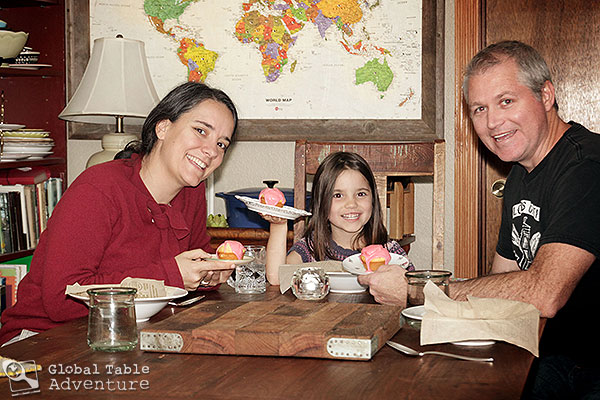 The first thing Ava said about completing our challenge?
"Can we start cooking the world all over again?"
And, later:
"When are we going to start another Global Table Adventure, mama?"
This child was barely seven months old when we started.
Here she is with Afghanistan… (sigh)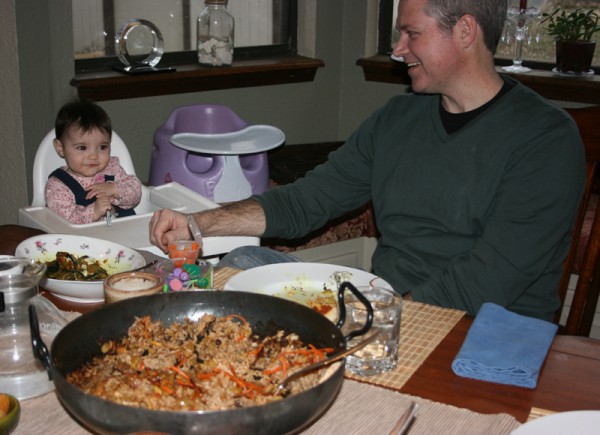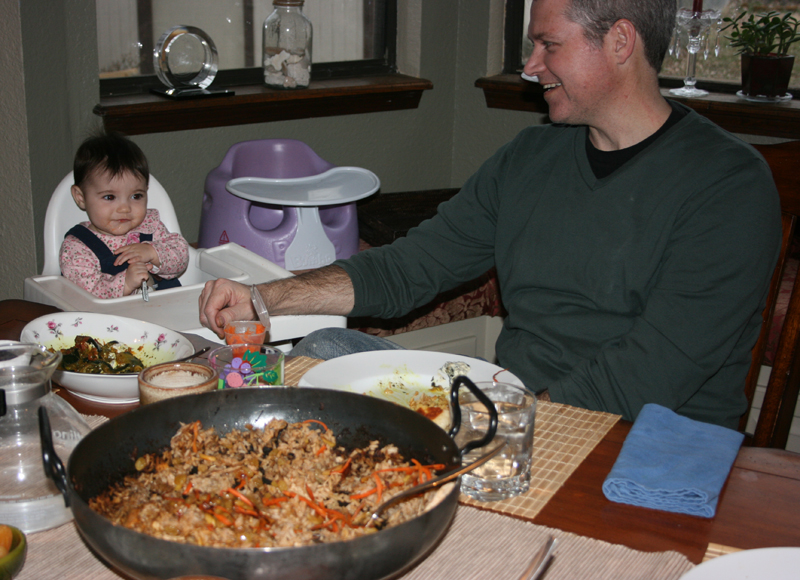 I can't look at this photo without tears coming to my eyes. I just… can't.
It symbolizes how much happens in four years.
How much changes.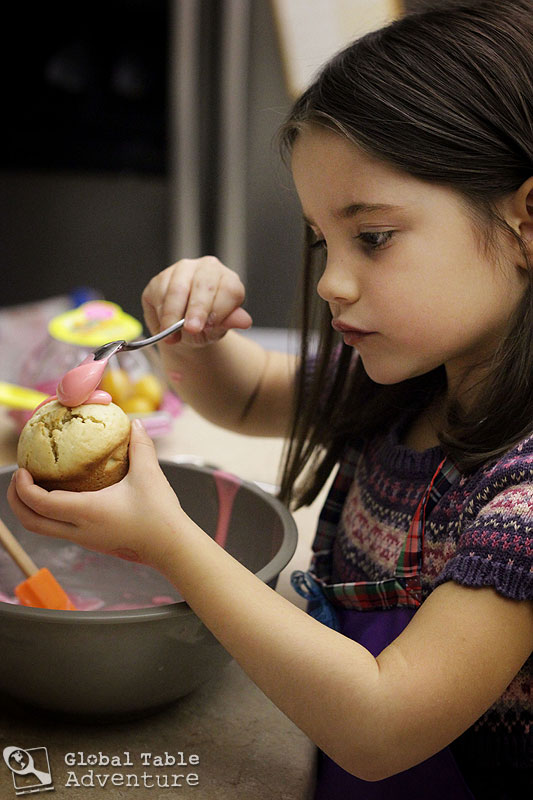 I had the strangest sensation as I was taking my last bite of candy cake for Zimbabwe. Every time I blinked my eyes, I'd open them expecting to find my seven month baby nestled in my arms. All over again.
That's probably not what Ava meant when she suggested we start over.
But every time I opened my eyes… there Ava was…  all grown up, four and a half years old, talking about staying "hwydrated."
I kept blinking. I kept hoping for a moment of time travel…
Even if not to the beginning, to some small moment in our Adventure, before she became such a big little girl!
Perhaps when we shared the spicy potatoes from Bangladesh… in which Keith demonstrated (demonstrated?) his obsession with "laser eyes."
Any number of tea parties…
I can't help it.
I just… can't.
Childhood is fleeting. So fleeting.
Sometimes this adventure was difficult.
Sometimes I wanted to throw in the towel.
But at some point I knew I couldn't give up.
The adventure became a part of our family.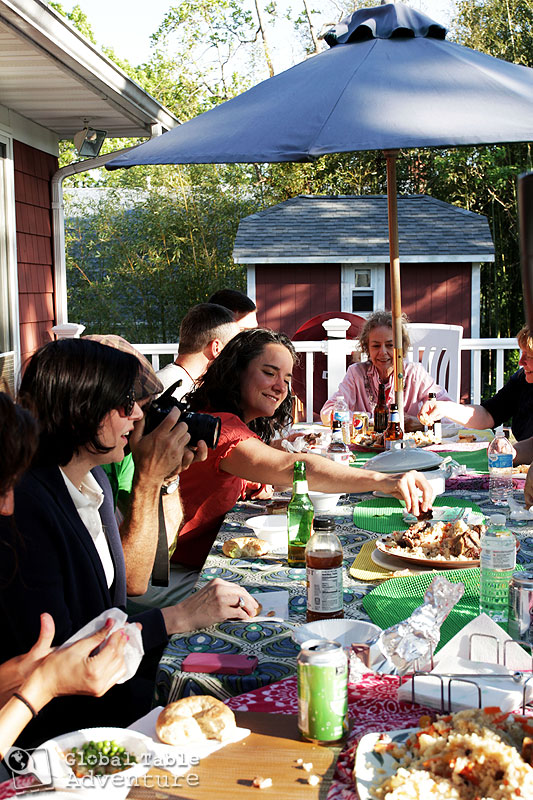 An understood part of our gatherings and meals…
Even when I miserably failed at grilling whole fish for the Maldives…
I still had the love and support of my family…
Not only were Ava and Keith counting on me, you all were counting on me.
You told me you were using our recipes at home, at school, for potlucks, and parties.
You cheered us on.
You sent emails.
You made me smile.
So thank you!
Thank you so very much.
From the bottom of our hearts…
I know I'm supposed to be talking about Zimbabwe.
But it's nearly impossible to talk about this last country without talking about the rest.
I can't end without examining the journey that led us to this place.
Because, in every bite of Zimbabwe,  I could taste the last four years, the struggles, the joys… all of it.
I could taste the world, even as we made this final leap.
THIS WEEK's FOOD:
3 Quick Recipes for Zimbabwean Pumpkin and Squash [Recipe]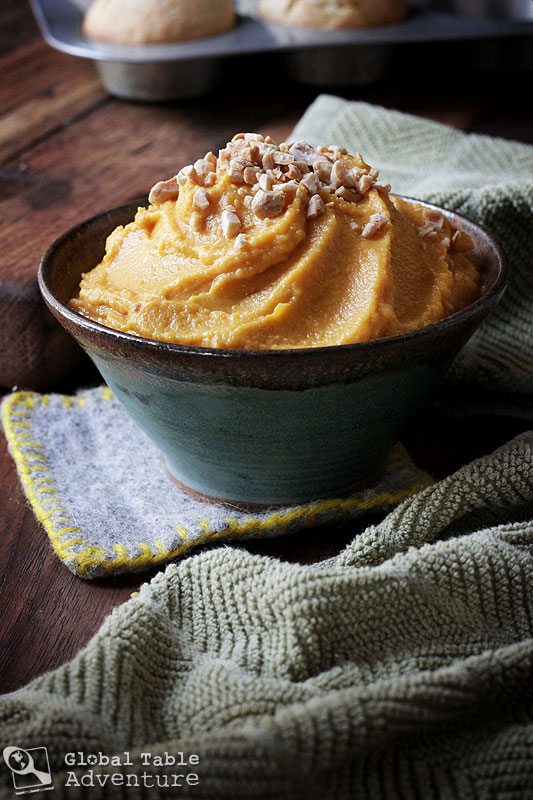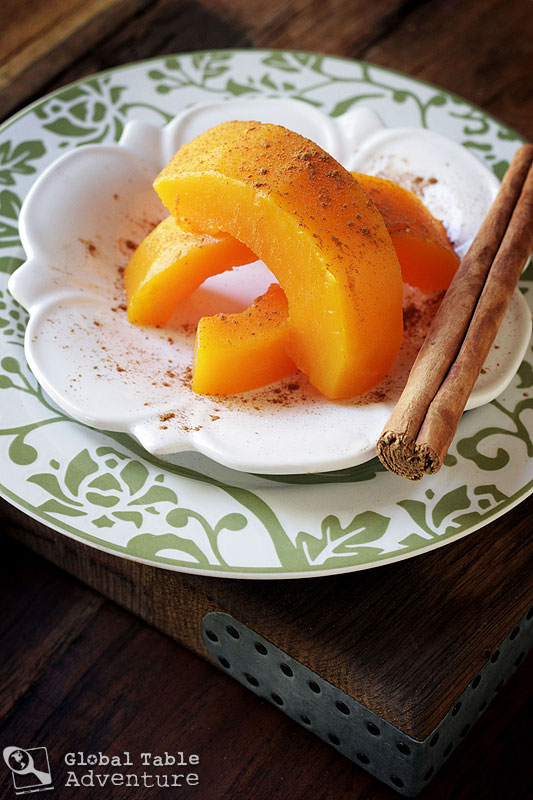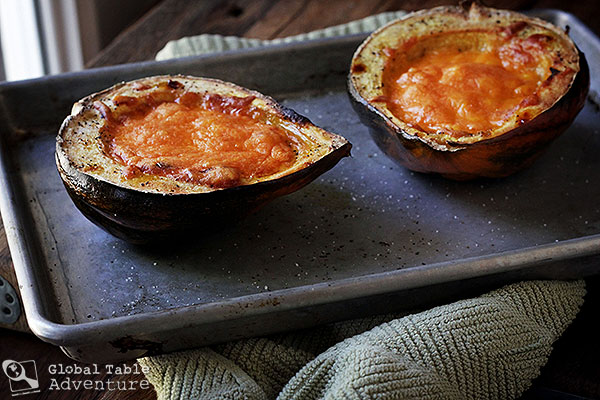 What I loved most about these dishes:
Definitely the acorn squash with corn and cheese… oh my goodness. Ah-mazing. Keith said that this is how he wants his acorn squash. Always. The butternut with peanut butter was awesome, too. It is such an unlikely combination, but it just works!
What I loved least about these dishes:
Nothing! These are all great fixes for the upcoming holidays (and wonderful conversation starters).
Zimbabwe Candy Cake | Chikenduza [Recipe]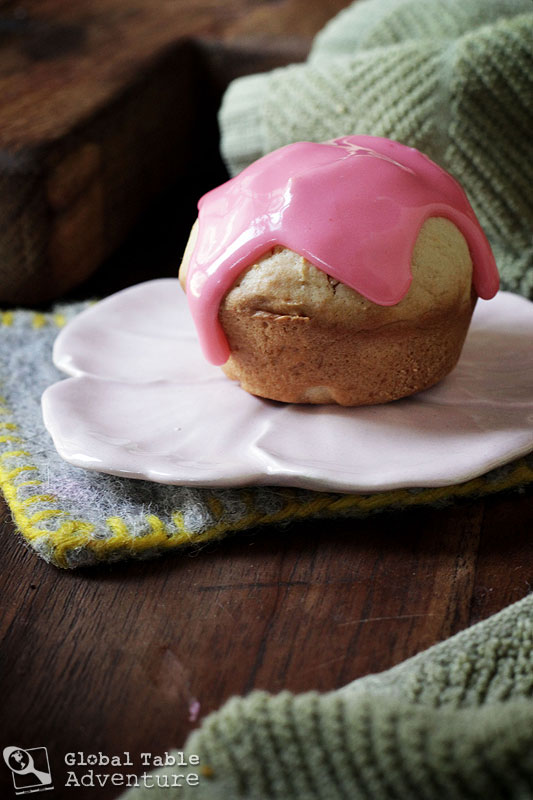 What I loved most about this dish:
I'm so happy I found a "cake" to celebrate the final meal of the adventure.  This one is yeasty, dense, and sweet. It's unlike anything I've ever had, though familiar to many favorites. I can see how Zimbabweans crave this, especially when living abroad.  It was fun to decorate, too. Ava really enjoyed topping hers with an extra generous portion of pink icing.
What I loved least about this dish:
I was unsure I'd done it right, but thankfully social media came to the rescue. I got confirmation through Pinterest and Twitter that the recipe was correct. Fantastic!
What's Next?
While this is the final post of this Adventure, I can't stop here.
In a week or so, I'll post up pictures from our Global Table Experience event. Then, after a brief respite, we'll be picking up with the next phase of Global Table Adventure!
Much hasn't been decided yet (my brain is still very much attached to this adventure, but I do know a few things… There will be a weekly recipe. A monthly video. And all of it will be themed around Global Holidays!
Finally, stay tuned for my memoir. (You can sign up to be notified when National Geographic releases it, in the fall of 2014!)
And now, for another little Rewind
Here's Keith's first video… from Austria… oh, those sweet little hands!
I wish I could go back in time and hug that little baby a million more times.
Friends,
We hope you'll continue our adventure and share it with your loved ones.  Together, we can make the world a friendlier place. Together, we can celebrate what we all have in common: the food of our global heritage. At the very least, a little stovetop travel can bring you places you may have never imagined were possible!
We love you all. Thank you for being a part of this crazy Global Table Adventure! 
xoxo
Sasha, Keith, and Ava