Do you have a steady hand? Can you pour tea from several feet up without shaking, spilling, or missing entirely?
If so, give me a call.
We're going to need you.
We've got some frothy tea to make.
It's going to be fun. In fact, quite possibly the most fun I've had on this Adventure to eat the world is when we try new teas. The effort is minimal, yet the flavor impact is huge.
Today is no exception.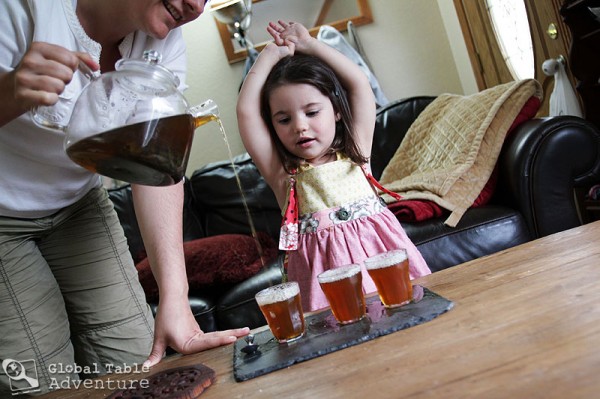 Not only did we buckle up to try the super sweet "Morroccan-style" green mint tea served all over north Africa, but I took care to prepare it the traditional way, in small glass tea cups (available at Middle Eastern markets – 6/$6).  The trick is to cook the tea several times and pour the tea from way up high -about 2-3 feet. This creates a frothy top that looks, right after pouring, a lot like a tiny tumbler of beer.
And then there's quite possible the most important part: the chitter chatter along the way. This is a social activity.
A time to connect and reconnect.
A time to daydream.
I got the idea to make this tea couple of weeks ago when I cooked Mali. Mette, a long-time reader, suggested it and sent me a link to the video at the bottom of this post. Unfortunately I was making bissap at the time, and the preparation is a bit different for hibiscus than for green and black teas. I knew, however, that I wanted to try the technique.
Thankfully I didn't have to wait long. The same basic preparation is enjoyed in Mauritania. And, to be honest, I'm not sure I could have waited much longer to try it.
So, friends, let's get ready to pour.
To quote Ava "higher, higher!"
NOTE: After the second boiling, you can pour the tea into a new kettle to "strain out" the tea leaves. I didn't have a second kettle, so I didn't worry about this step.
Serves 6-8
Ingredients:
6 cups water
2 Tbsp green/mint tea combo (think "Moroccan Mint")
sugar (enough to fill 2 shot glasses), about 3/4 cup
Method:
Get excited. You're about to have an amazing tea party.
First, gather a good quality loosleaf mint & green tea blend, or mix your own by combining green tea with a few fresh mint leaves.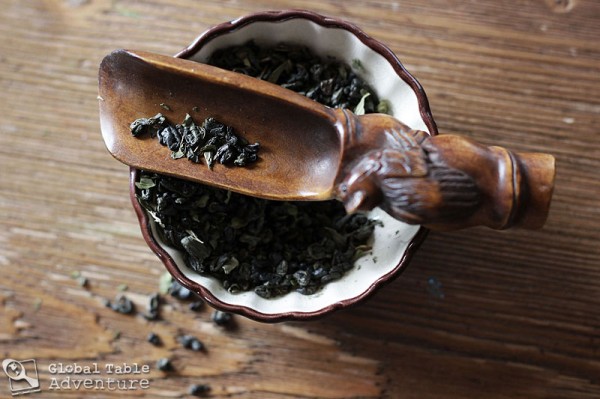 Boil the tea in water for about two minutes. Let the mixture rest until all the tea leaves settle on the bottom of the kettle. Then pour it out. From really high up. This can take some practice. You might find it easier to start off low and raise the kettle as you pour.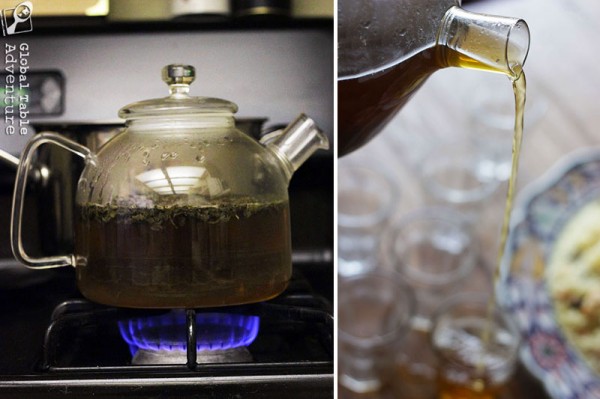 Now, empty the cups back into the tea kettle and boil a second time for a couple of minutes.
Let rest again. Sit around and chit chat while you wait. Laugh a little. Then laugh a lot.
Pour the tea out again. It will be somewhat foamy on top.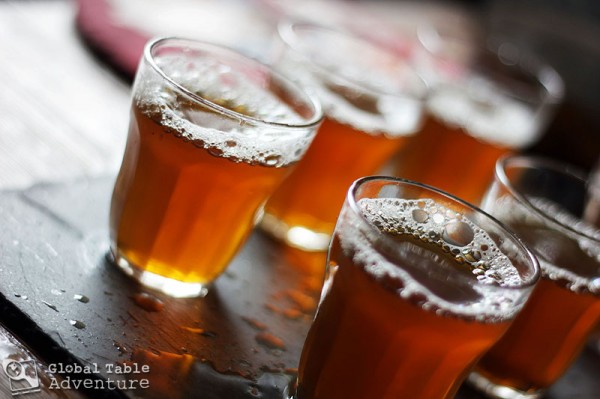 Boil the tea a third time for about two minutes. Meanwhile, measure out 2 parts sugar (just fill two of your tumblers with sugar or, if presentation doesn't matter simply measure out 3/4 cup). Add this sugar to the tea kettle, let the mixture settle, and pour the tea back out into the glasses.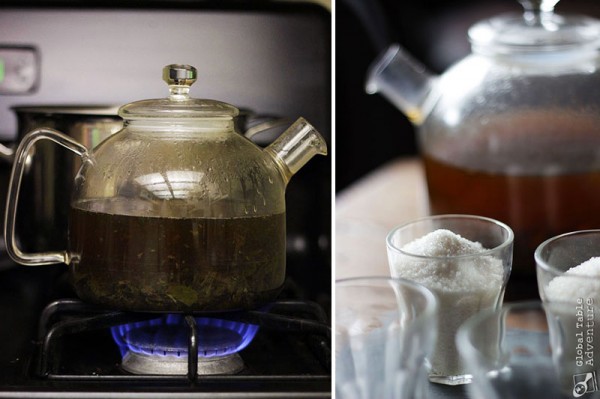 Now (are you still with me?!) … pour the tea back into the tea kettle and boil a fourth and final time.
Let rest again, for maybe ten minutes.
Finally, pour the sweet nectar into the glasses.
Again, from way up high!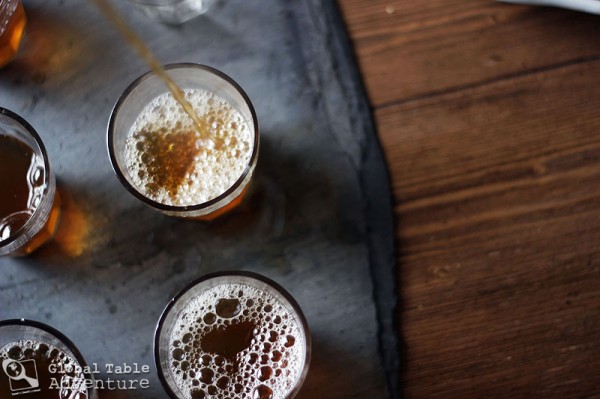 The tea looks like golden, honey beer.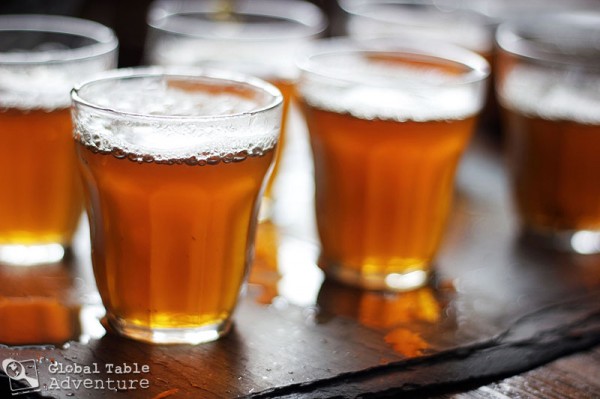 Higher, higher!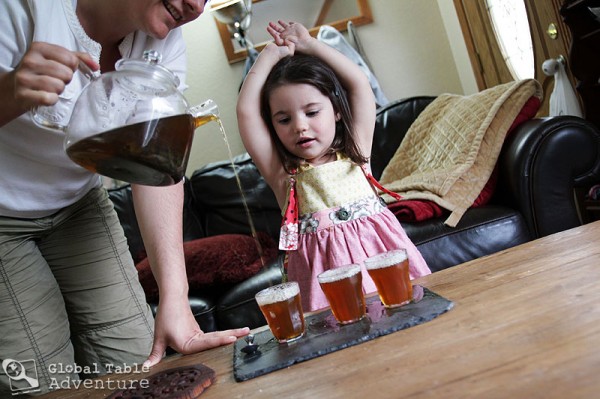 This is sweet, sweet, sweet.
Quite possibly as sweet as your baby-love.
And the flavor is immense. Like a sugar-filled dream.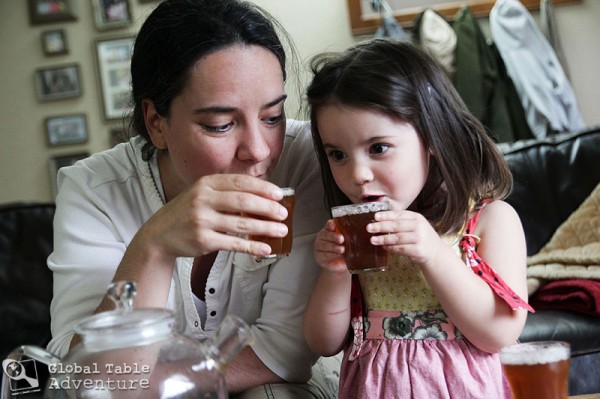 Here's a glass, especially for you: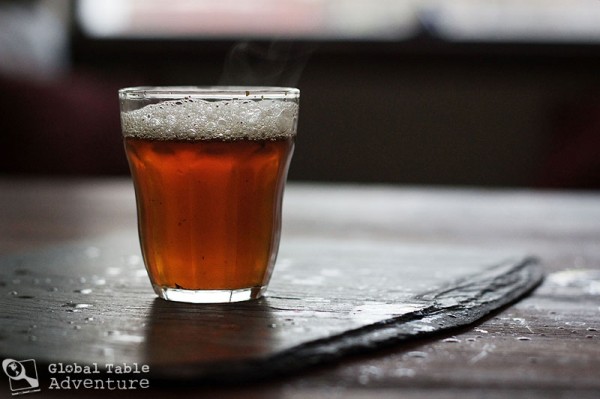 Psst.. where would you most like your tea party? In a Mauritanian oasis, or along the "Road of Hope"?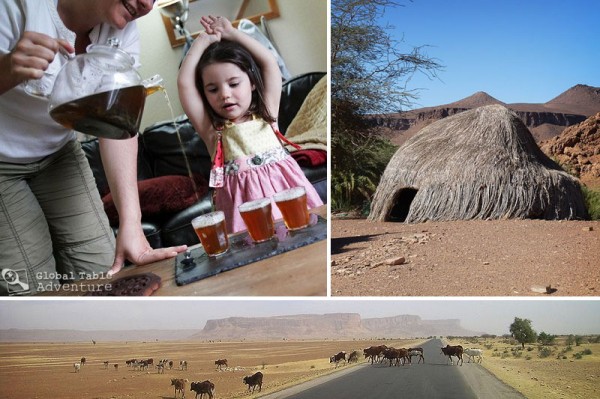 Because wherever you'd like, I'll join you. Together we can raise a glass (and a kettle) to life, love, and laughter…
… and, of course, to that which is near and dear to your heart.
UPDATE 7/3/12: Here's how Ava has her tea parties now… our Adventure is definitely having an impact…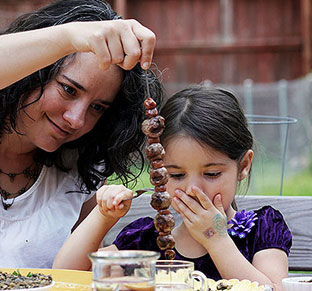 Hungry for more?
Be notified when National Geographic releases my memoir.
Simply fill in your details below.