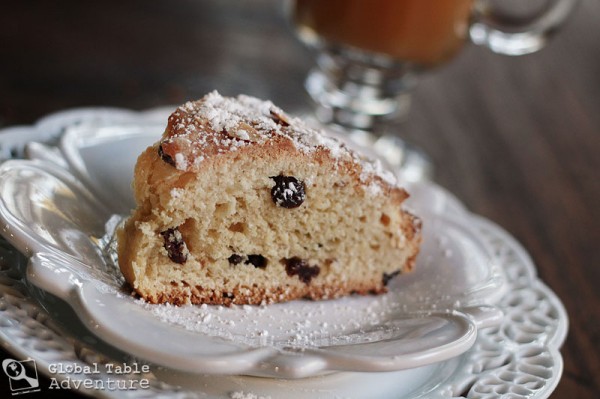 Birthdays are fun but birth days are even more so. Family and friends hugging, smiling, crying – everyone in wide eyed at the wonder of a new child's most innocent gaze. Since Keith's grandson was born last week, I thought it appropriate to make a birthday cake in his honor. I sought out such a thing in Latvia,only to find something very unexpected. Latvians have a tradition of baking pretzel-shaped sweet bread – not exactly cake – and topping it with candles.
The Kringel, as its called, can be used to celebrate birthdays and name days – which, as it sounds, is the day dedicated to celebrating your particular name. From what I've read, Latvians celebrate name days with gifts and parties, and often these celebrations are even larger than their standard birthday celebrations.
So let's get to celebrating, Latvian-style. Welcome to the world, little Kaiden Ray.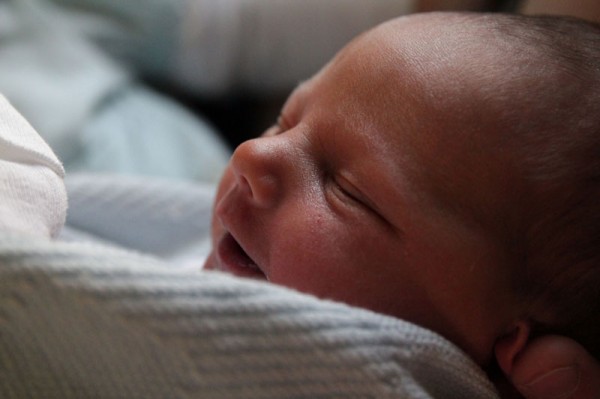 Recipe inspired by Latvia (Cultures of the World, Second).
Makes 1 large pretzel
Ingredients:
2 tsp yeast
1/2 cup warm water
1/2 tsp saffron
1 cup sugar
1 cup heavy cream
2 eggs
2 tsp thin strips of lemon zest
2 tsp this strips of orange zest
1 tsp cardamom
1 tsp salt
1/2 cup (1 stick 0f butter, softened)
5 1/2- 6 cups flour
1 cup raisins
Topping
1 egg for egg wash
1/4 cup thinly sliced almonds
Method:
Whether you are brand new here, or you've been around a while…
… you are worth celebrating.
So let's do it!
To start with, simply dissolve yeast in warm water with saffron and a pinch of sugar. Let set five minutes.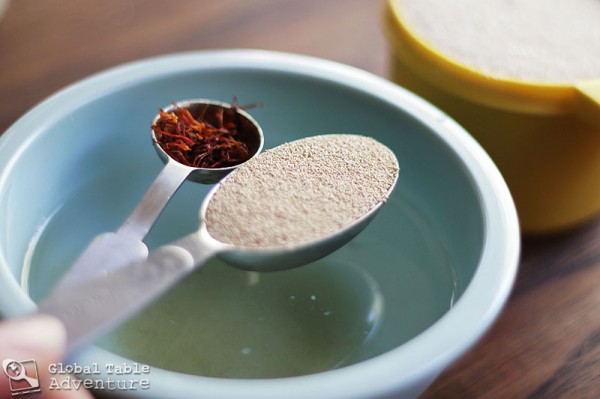 Then, mix the bubbling mountain of yeast with remaining ingredients (except almonds) in the bowl of standing mixer, only adding as much flour as needed to form a soft dough.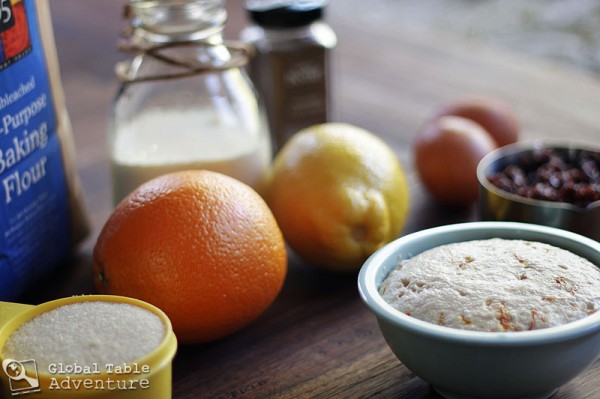 Knead dough for ten minutes. The dough will continue to look sticky – feel with your hands to see – while still moist, it'll most likely not stick. Look for it to clean the sides of the bowl.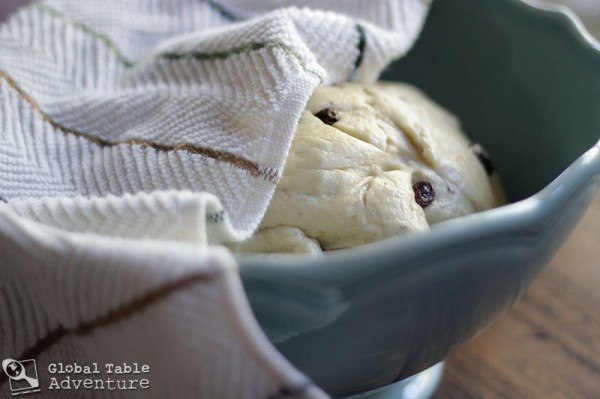 Let rise for 1 1/2 hours or until doubled in bulk.
Roll into a long log (about 3 feet), then cross ends over each other to form a pretzel. Be sure to leave at least a  fist-sized opening in each of the pretzel holes, or they will close up when baked. Let rise again for thirty minutes, while the oven is preheating to 350F. Brush with loads of beaten egg and sprinkle with almonds. The egg will give it a shiny crust.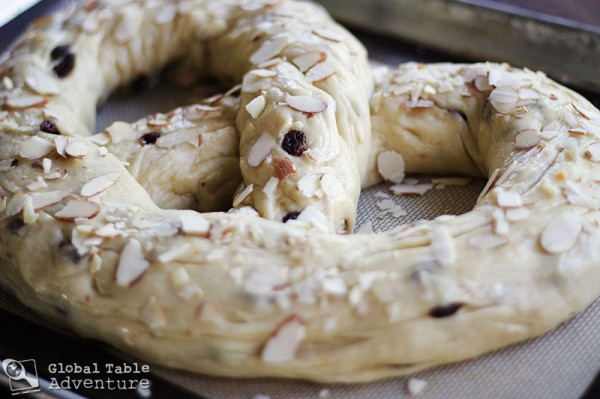 Bake for about 45 minutes, or until golden brown and cooked through.
Cool sightly, add birthday candles and …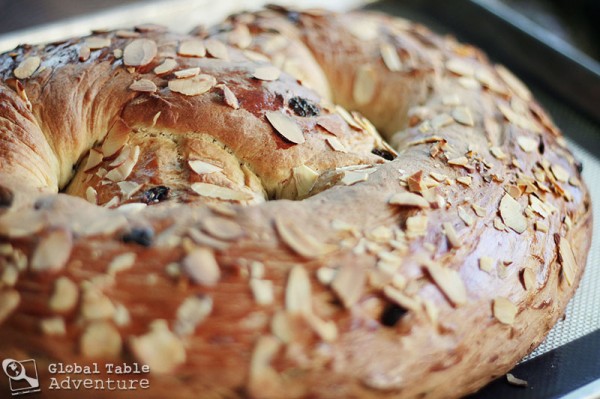 … you know what to do next!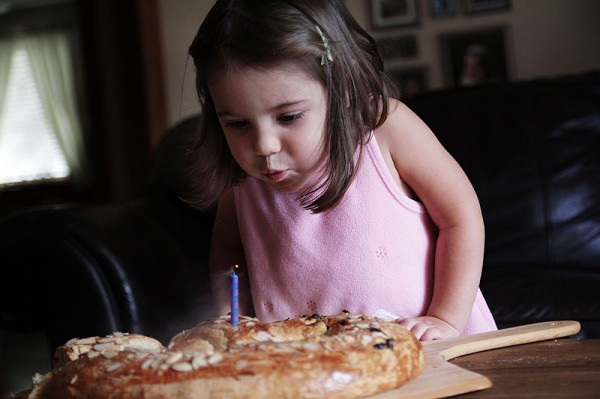 Enjoy while still warm with butter, jam, and powdered sugar.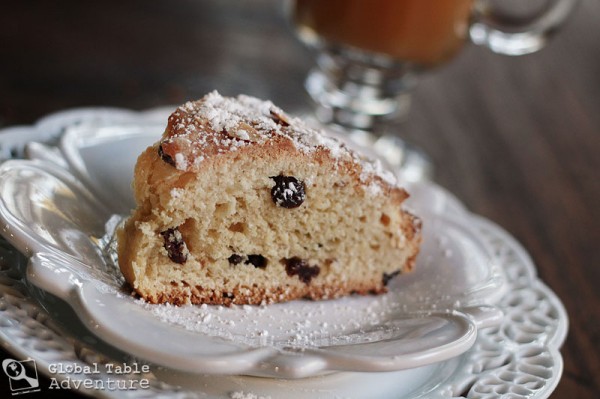 Perhaps with this as your view:
Thank you, Latvia!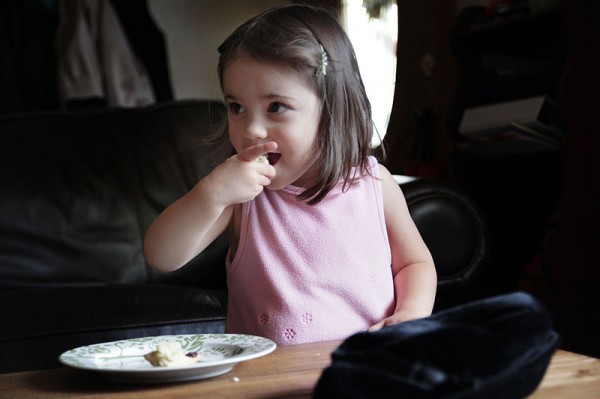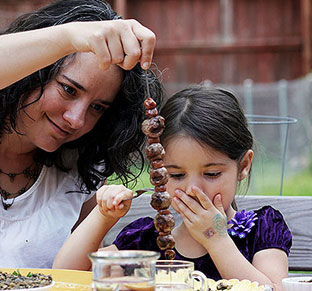 Hungry for more?
Be notified when National Geographic releases my memoir.
Simply fill in your details below.