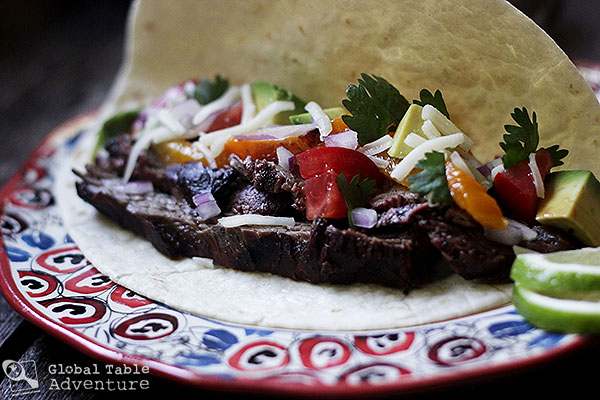 Last chances only come once.
Last chance to tell that boy you like him.
Last chance to wear hypercolor.
Last chance to wear a micro-mini.
Because, guess what? The 90's are over, and they're not coming back.
(not that I'm bitter) (well, maybe about the mini skirt thing).
Take a look outside. This might be your last chance to fire up the grill in 2012. Come December, when the Mayan's pop in to say hello, you might wish you took the opportunity.
Especially when it comes with so much DIY goodness.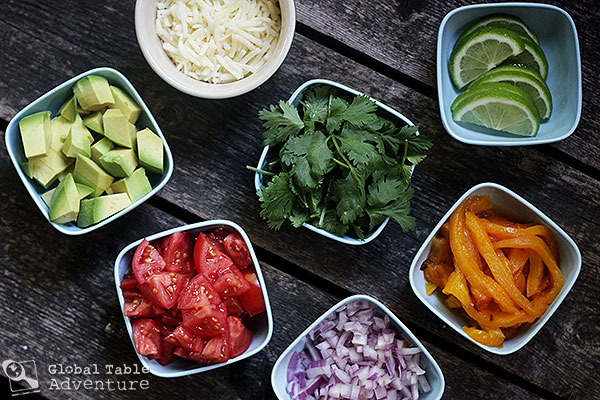 I'm a big fan of DIY meals.
(Remember when we made "Foe" (similar to Pho)? No one's bowl looked the same. Yet they were all major Yum Town).
Today we're exploring the popular South American DIY called Carne Asada, a.k.a. the most lovely barbecued meat you'll ever nibble. Carne Asada can be found all over  – from Mexico (hey, there's those Mayas again), to the fine countries of South America. It is an especially fond part of the Paraguayan Global Table…and so here we are.
There's no hard and fast recipe, but, according to Steve Raichlen (author of Planet Barbecue), a typical asada might include any combination of fresh lime juice, garlic powder, oregano, salt and pepper… Admittedly not a long list of ingredients, but they combine to form a burst of flavor that  left my family fighting over the crusty end bits.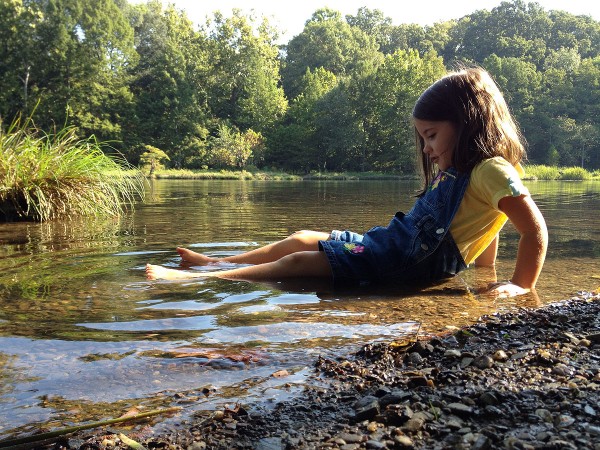 Once cooked, the meat is lovingly layered in soft flour (or corn) tortillas, along with whatever toppings sound good in the moment. It's nice to provide onion, tomato, grilled peppers, avocado cheese, cilantro and another squeeze of bright lime juice. Raichlen suggests brushing the tortilla with the meat juices for added flavor.
Don't be deceived by the simplicity. This is a flavor fest. Especially if you use beef flap steaks – thicker than skirt steak, more marbled and all around juicer.
Serves 4
Ingredients:
2 lbs beef, preferably "flap steak"
2 Tbsp garlic powder
2 tsp oregano
2 limes, juiced
black pepper, to taste
salt
Method:
Add the meat to a gallon sized zip lock baggie, along with the fresh lime juice, garlic, powder, pepper, oregano, and salt.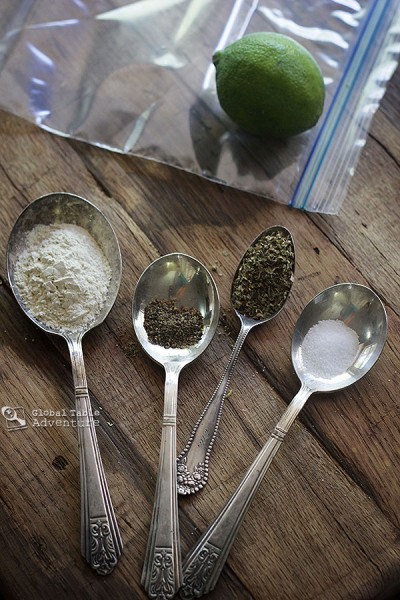 Zip shut and mash everything around until the ingredients are evenly dispersed. Marinate at least 1 hour, or up to 5 hours for stronger flavor.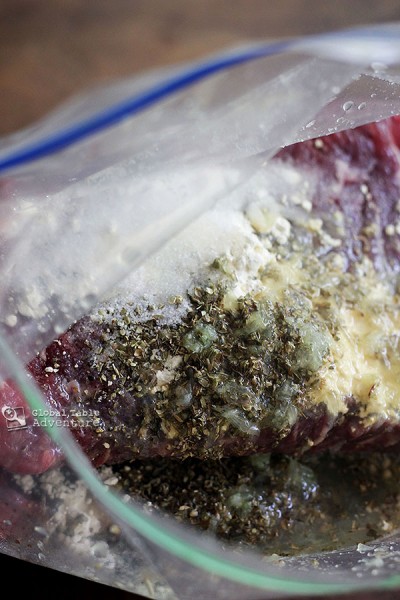 Meanwhile, go for a little boat ride through Paraguay with friends. Work it.
When you get home, get all your toppings together. Grill and slice peppers, cube some avocado, slice limes and tomatoes, pile up a bowl of cheese, and a sprinkling of cilantro.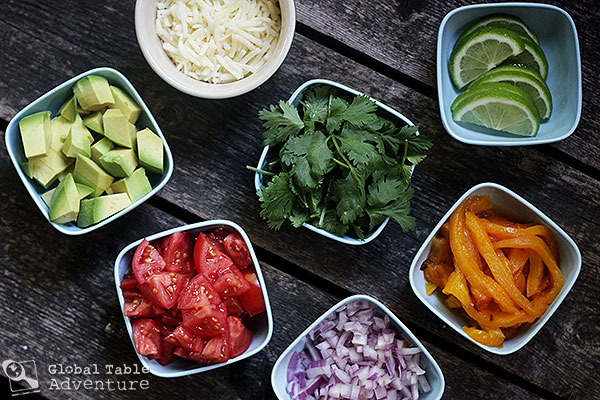 Don't forget a healthy pile of tortillas. This fed the hungry gaggle we had on family vacation: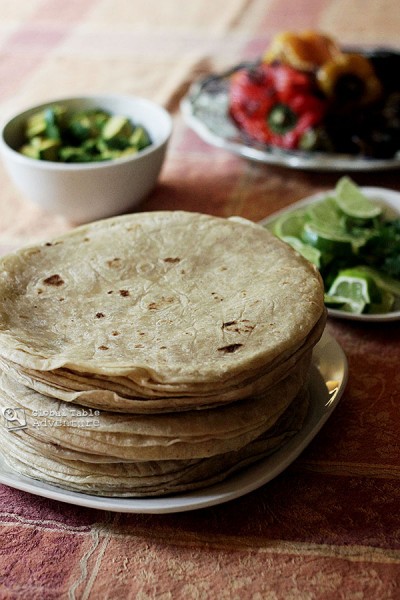 Grill the steak over medium heat to desired preference. I like to get mine to an internal temperature of 155-160F, which is about medium. The cooking time will vary depending on how thick your steak is.
And whether or not you're using a travel grill while on vacation.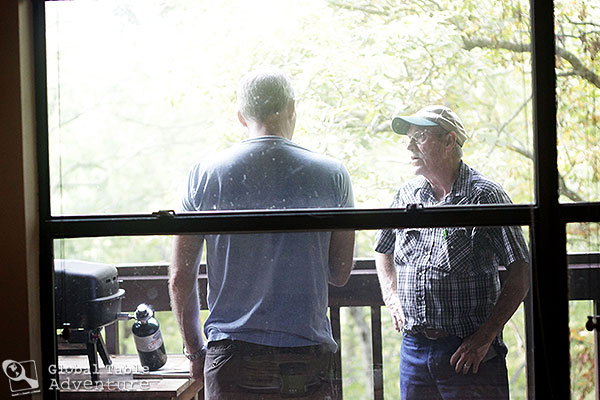 Propane. It works during burn bans.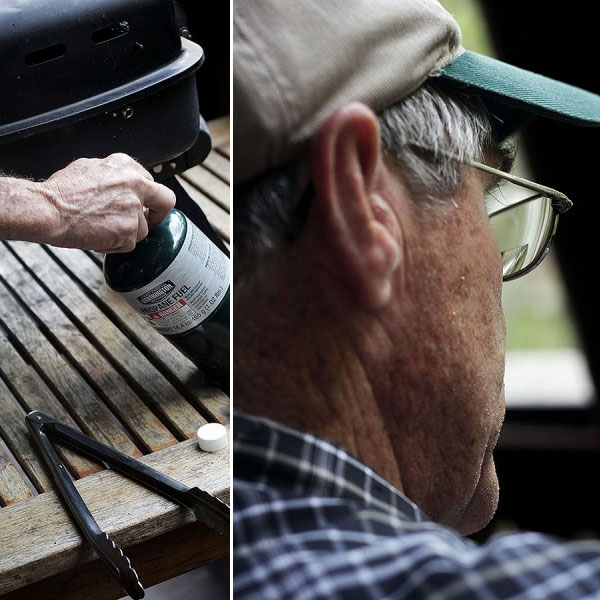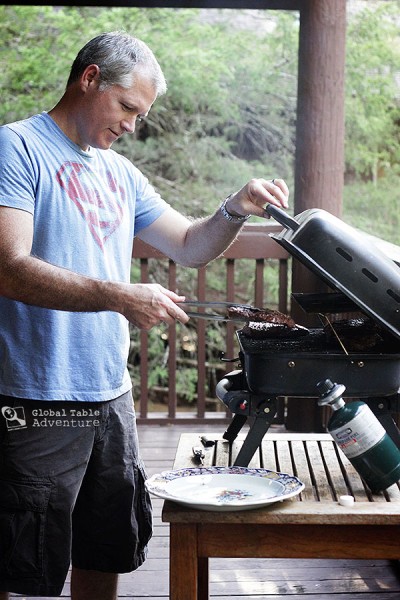 Let rest a few minutes, then slice across the grain.  Here's what 3.5 lbs of carne asada looks like: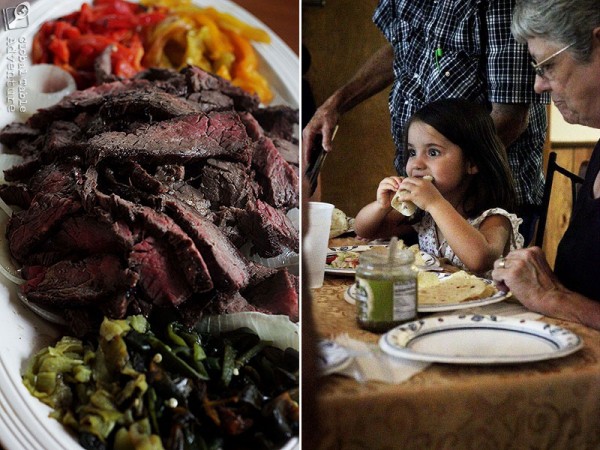 Put it all on a big platter and let everyone go to town.
DIY Dinner…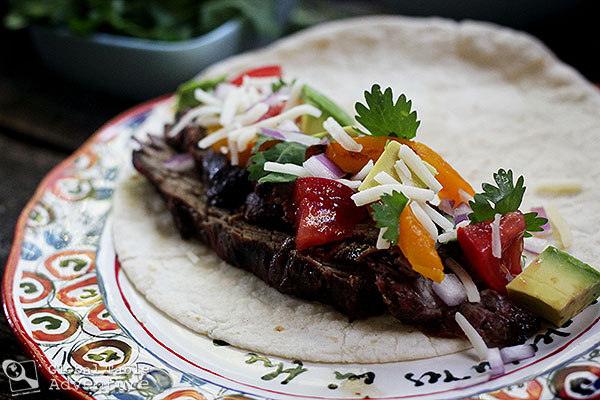 Wrap it up and enjoy a little bite of South America.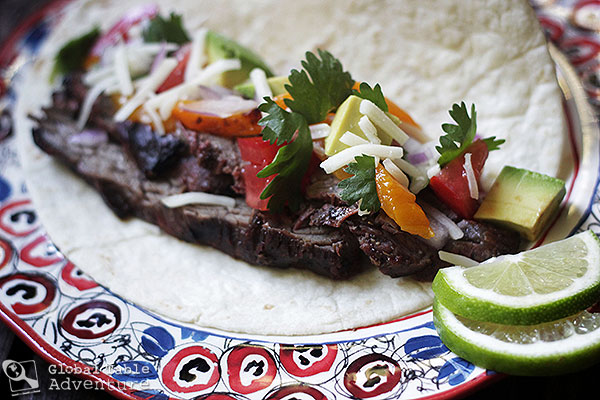 Happy Friday, friends.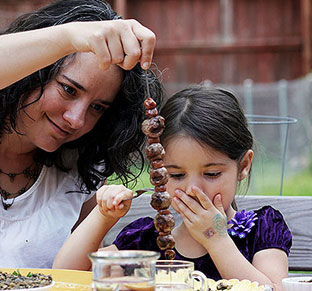 Hungry for more?
Be notified when National Geographic releases my memoir.
Simply fill in your details below.