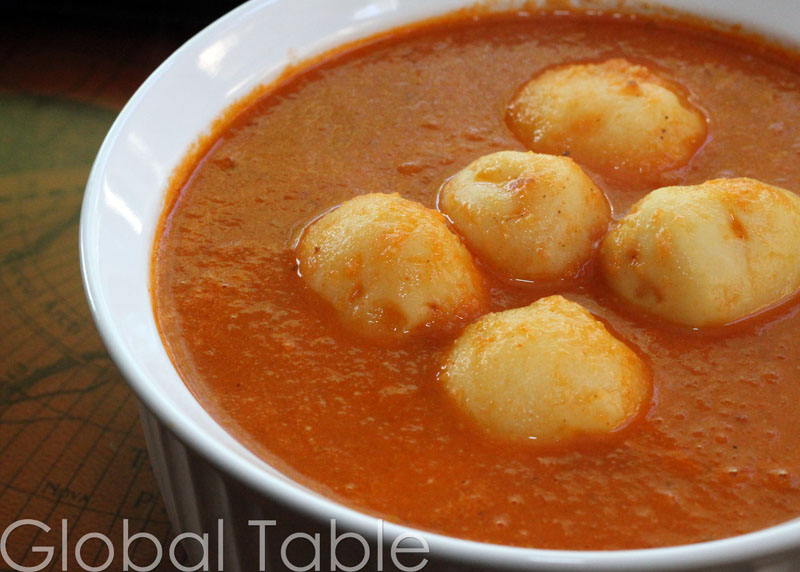 Serves 4
The curry sauce is fire-hot (I was sweating while eating), however the potatoes do not absorb the heat so you can easily control how much chili you get in a bite. To make this dish more mild, adjust the amount of chili powder (or remove this spice completely).
NOTE: This recipe makes a LOT of curry sauce, so you could freeze half of it and save for another dish if you wanted to – unless you think you'll sop it all up.
Ingredients:
20 baby red potatoes
For the curry:
1 small onion, chopped
1 cup chopped tomatoes
1 tsp grated fresh ginger
3 garlic cloves, crushed
1 tsp cumin powder
1/8 tsp ground clove
1 tsp sugar
1 tsp red chili powder (Lanka guro) (this is VERY hot, adjust according to your tolerance)
1/2 tsp Garam Masala
1 tsp salt
Aromatics:
2 Tbsp mustard oil
1/2 tsp cumin seeds
2 bay leaves
1 cinnamon stick
4 cardamom pods
2 cups water
Method:
1.  Boil potatoes in salted water until almost cooked. Drain. Cover with cold water and peel. Set aside.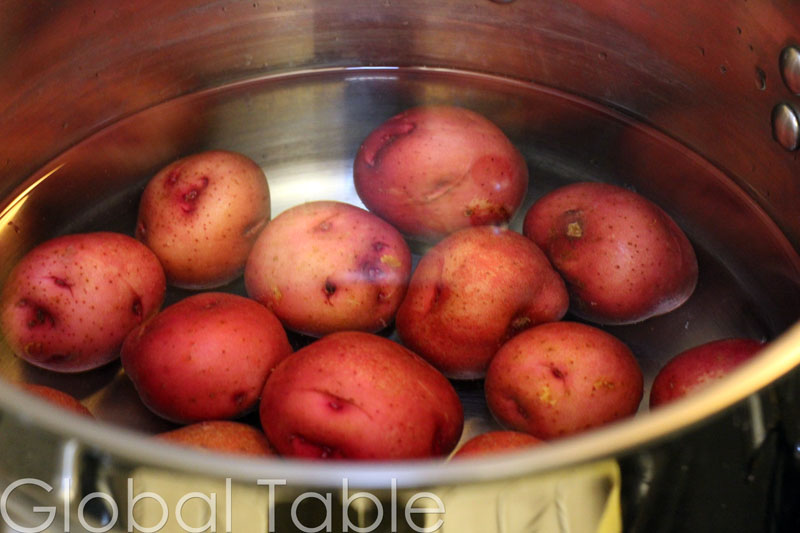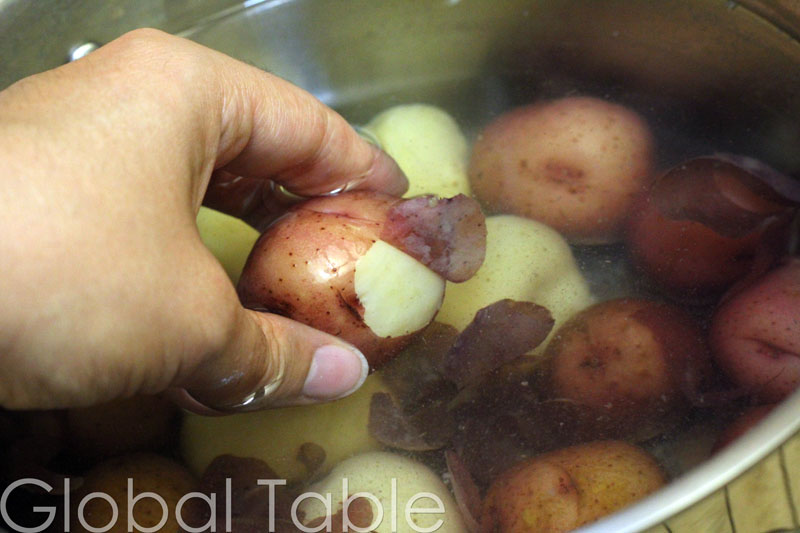 2. In a food processor combine onion, chopped tomatoes, ginger, garlic, cumin, clove, sugar, chili powder, garam masala, and salt. My food processor is so small that it made the sauce chunky. I decided I couldn't stand it and used my immersion blender instead. I got a really nice, smooth consistency in just a minute of pureeing.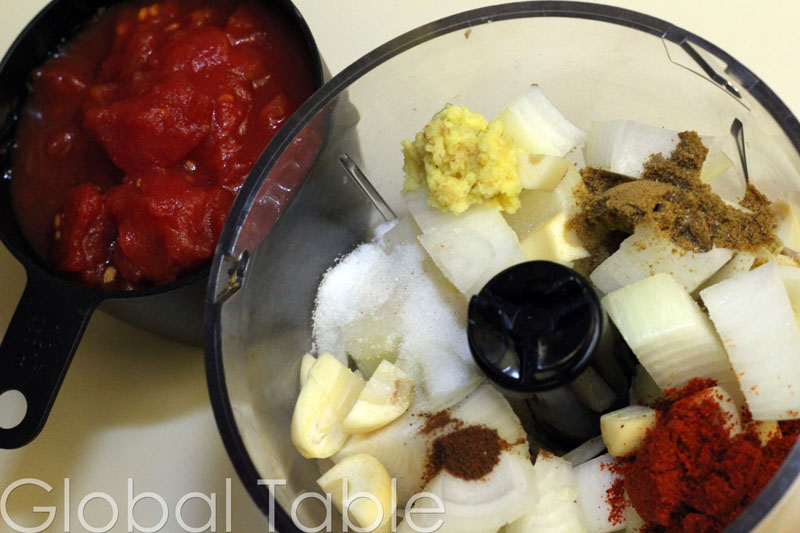 3. Heat oil in a wok or skillet. Add aromatics (cumin seed, cinnamon stick, cardamom pods, and bay leaves). Toast spices for a few minutes being careful not to burn. Add potatoes.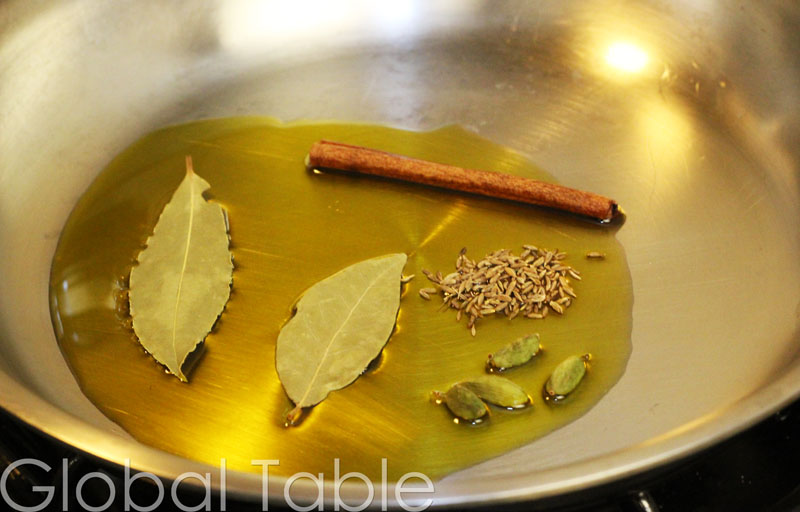 4. Add sauce from step 2 and water. Simmer uncovered for 30 minutes – 1 hour, or until the potatoes are done, the sauce is thick, and the flavors mingle. Serve hot.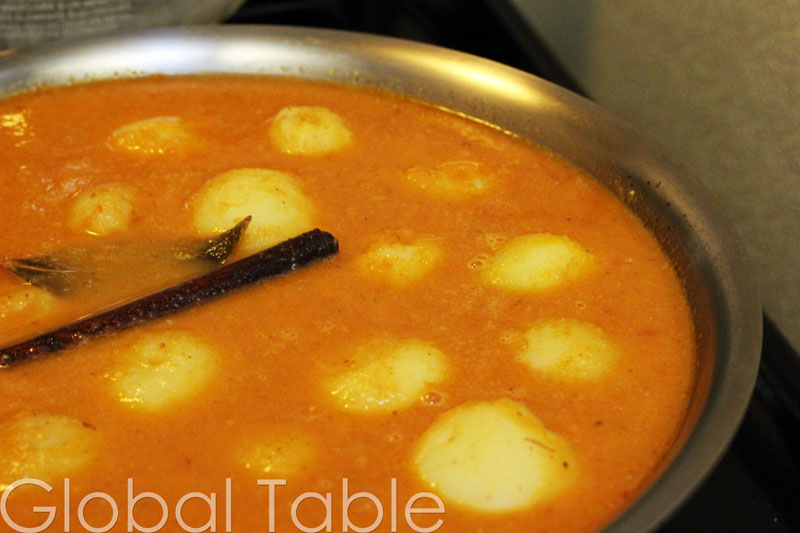 NOTE: This dish keeps nicely in a warm oven (or, I would imagine, in a crock pot).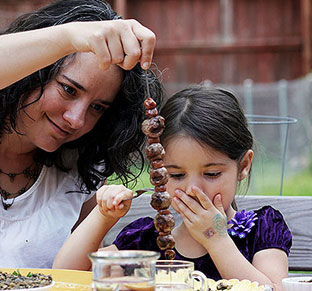 Hungry for more?
Be notified when National Geographic releases my memoir.
Simply fill in your details below.