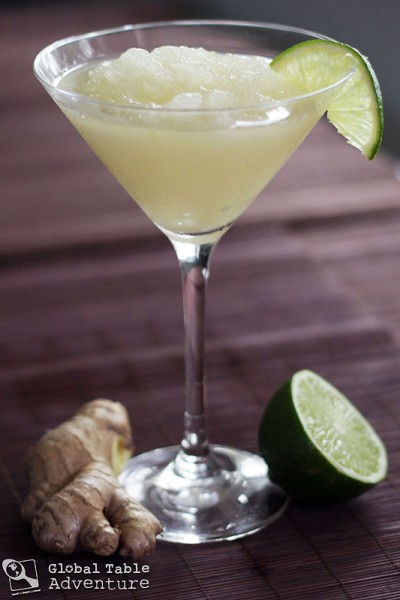 I almost can't believe how easy it is to chat with people from around the world now a days – to get to know each other – to learn from each other – to celebrate each other. To raise a glass to each other.
Sometimes I get recipe ideas from books.
Sometimes readers email me recipes.
But today's recipe for "Lomi Lomi" comes from an altogether different place. And it sparkles like the ocean on a sunny day.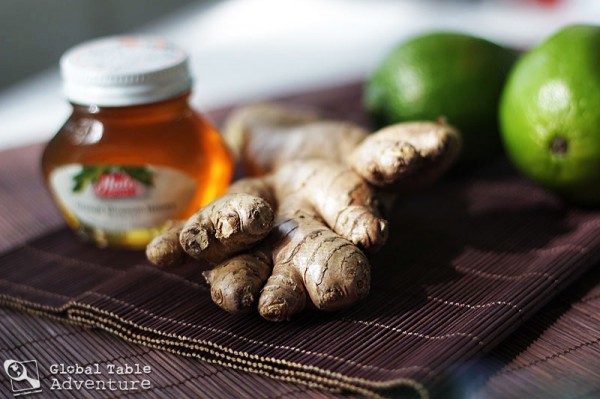 Last week I knew nothing about this poolside sipper. In fact, had I not begun a conversation with the Four Seasons Maldives on twitter, @FSMaldives), I would not be sharing it with you today.  Lomi Lomi is snowy and tropical, sweet and tart, spicy and refreshing. Since it only contains three ingredients, the drink comes together very quickly.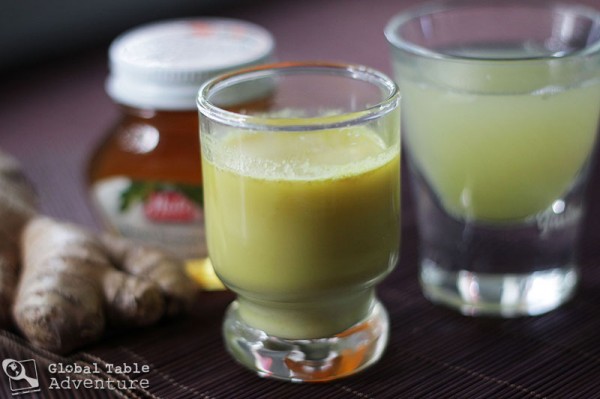 I am still in shock that hotel staff was able to suggest this drink to me from halfway around the world, and tell me how to make it … in less than 144 characters.
When you can tweet a recipe, then you know it's easy.
And when you tweet it halfway around the world, then you know our great, big, giant world is definitely becoming a friendlier place.
And quite a bit smaller.
Speaking of friendly and small, you should make this recipe with a honey bear.
It'll make you smile. I promise.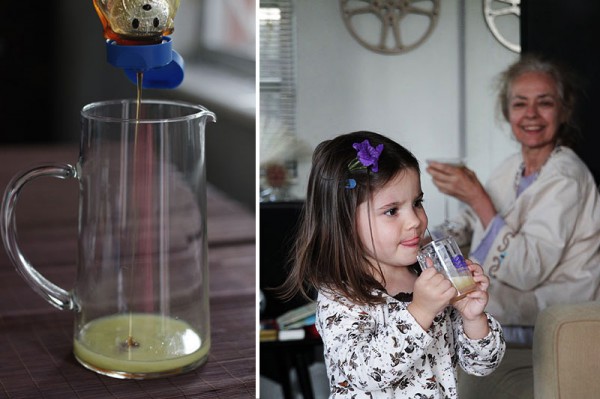 Here's how to make Lomi Lomi:
First, make or buy the ginger juice:
Combine 1 cup peeled & grated ginger, with 4 cups boiling water. Strain. Alternatively you can boil the ginger until it reaches desired strength.
You can also run fresh ginger through a juicer, if you have one, but the result is much more potent, so you won't need as much in the recipe.
Ginger juice keeps for at least a week in the fridge.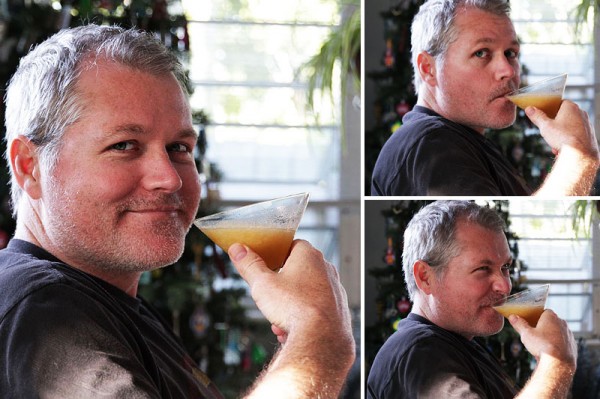 Now, to make Lomi Lomi:
Mix 1 part ginger juice, 1.5 parts lime juice and 1-3 parts honey (to taste). Mix with lots of crushed ice… or blend the Lomi Lomi and ice together, like a frozen margherita. That's what I did and it was yum!
NOTE: Be sure to thoroughly mix the honey into the juices first, before adding the ice, or the honey will harden like rock and wont blend into the drink.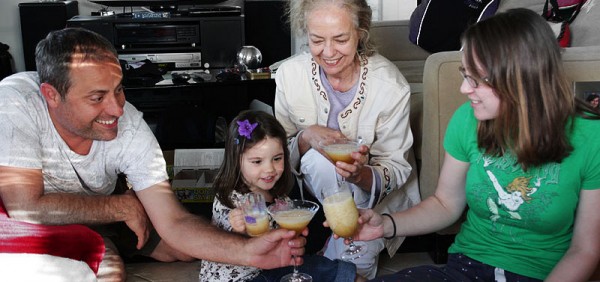 Thanks to The Four Seasons Maldives for helping me put together a fun Maldivian drink. It was a great addition to my mom's 70th birthday celebration.
And, if you're curious, here's the exact recipe they tweeted me (which I modified a little bit):  "250g chopped ginger blend with 1 litre water, strain. Add 20ml ginger juice, 30ml lime & 60ml honey, lots of ice, to taste."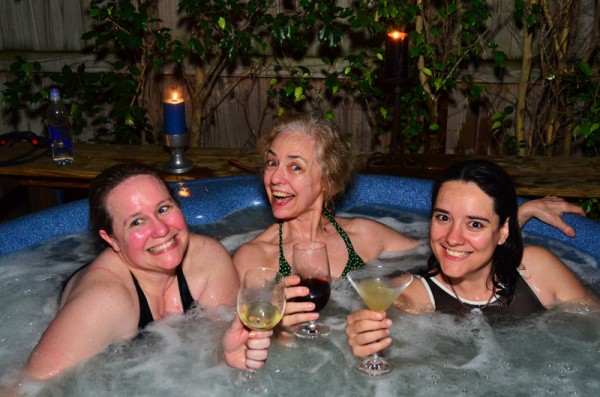 Lomi Lomi is good sippin' any time of day. Or night.
Cheers to you and yours!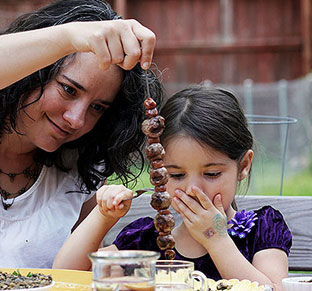 Hungry for more?
Be notified when National Geographic releases my memoir.
Simply fill in your details below.