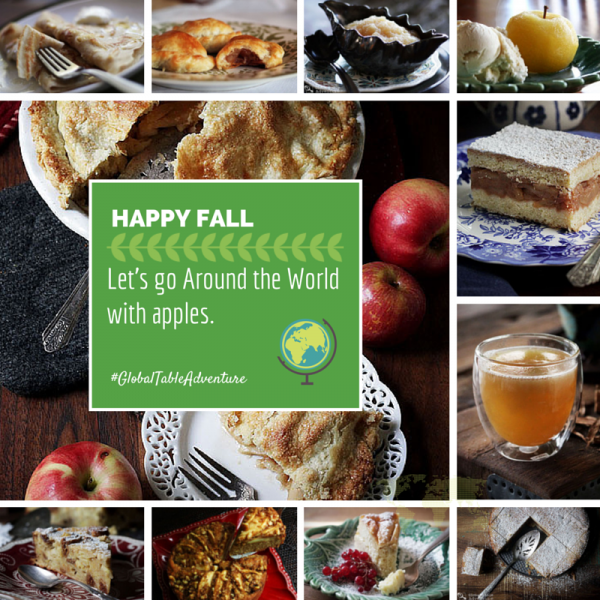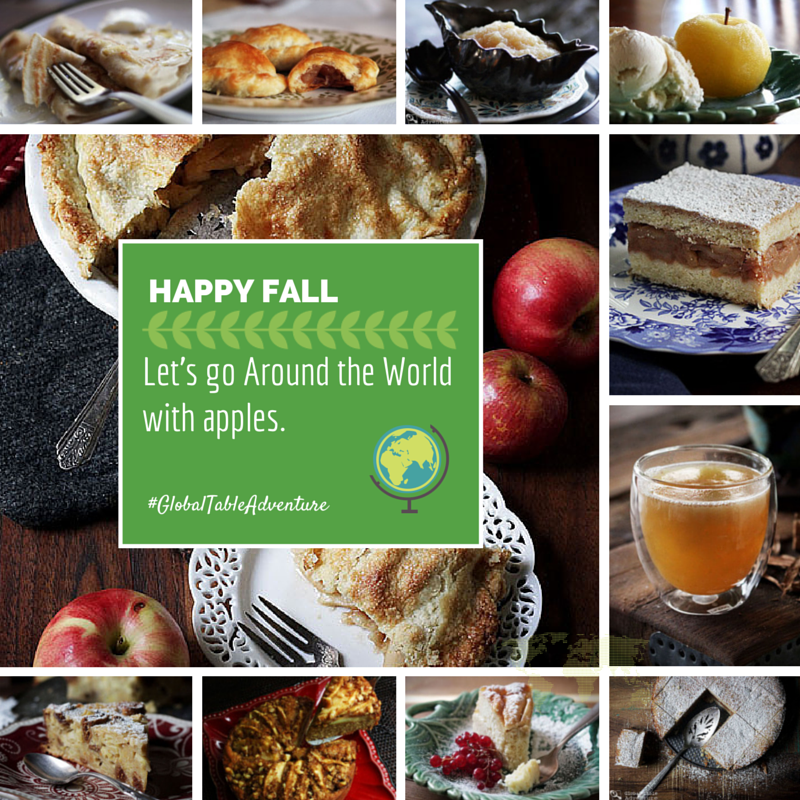 When the air bites. When my cheeks turn pink.
These moments sing autumn.
But now that I live in Oklahoma the first day of fall – September 23 – is almost always balmy.
Sometimes it's actually hot.
Which means Ava can do this: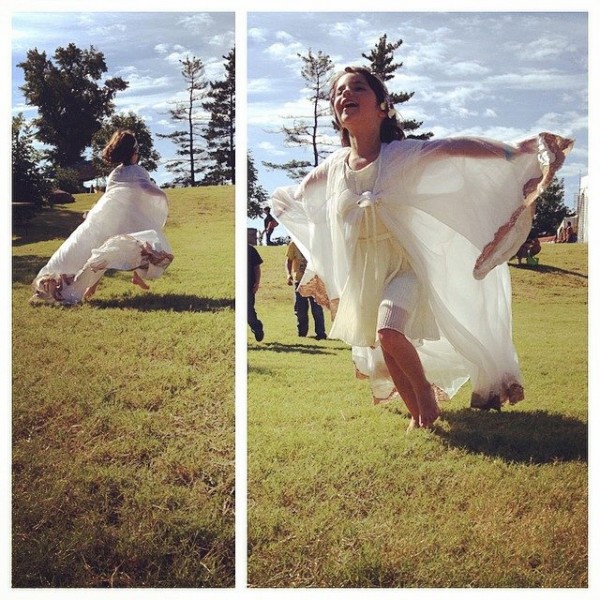 The only surefire way I know it's autumn is to watch the apples. There's nothing like the crisp taste of a freshly plucked apple enjoyed while still standing in the orchard. The fruit is almost chalky on the tongue, the skin tight, the flesh sweet. When apples spring to life like this… well, that's how I know it is autumn.
As you fill your fruit basket with the season's bounty, I invite you to play around with these apple recipes. They're plucked from three continents and will make a great addition to your next around the world party or international night!
In fact, I'll be making one or two of them this week myself! Join me on Instagram so we can share our adventures!
APPLE RECIPES FROM AROUND THE WORLD

Bustrengo is a really special cake from a tiny country inside Italy (yes, you read that right – San Marino is located within the borders of Italy!). I promise your guests will have never tasted anything quite like it – from the polenta to the sweet figs and honey this dense cake has old world flavor. Best warm from the oven, one slice is sure to take the chill out of the air.  Best served with hot tea and a flurry of powdered sugar. Try the recipe.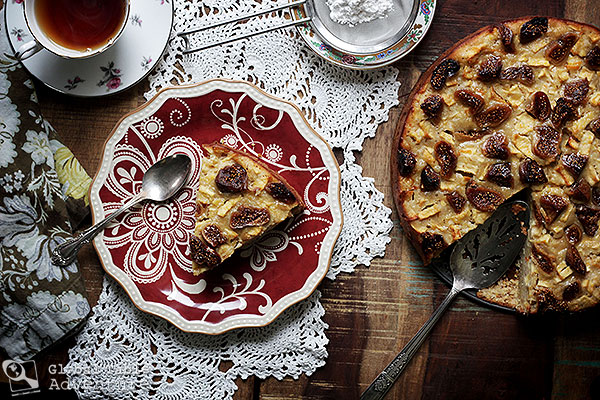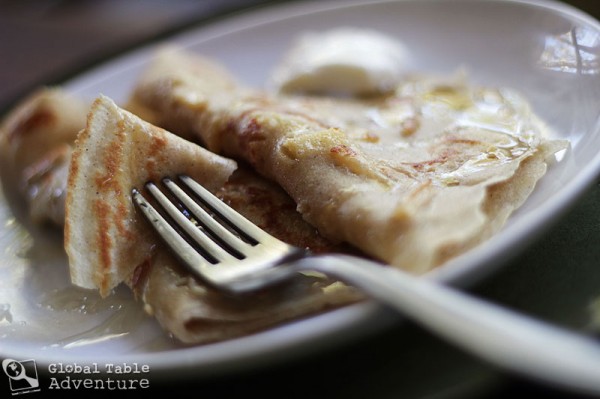 Apple 'pancakes' are common throughout Europe. These ones are really more of a crepe and are best made with grated or very thinly sliced apples – the finer texture makes the thin treat moist and sweet. Fantastic with a dribble of syrup or honey and a smile! Try the recipe.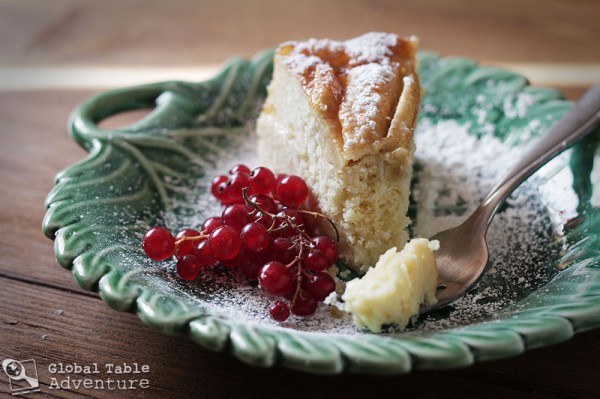 Luxembourg may be a tiny country in Europe, but this tender cake is grand. Perhaps most surprising is the metamorphosis it undergoes while baking – the dense batter and cream base combine for perfect for a teatime pick-me-up. Try the recipe.
4. Apple Empanadas (South America | Argentina)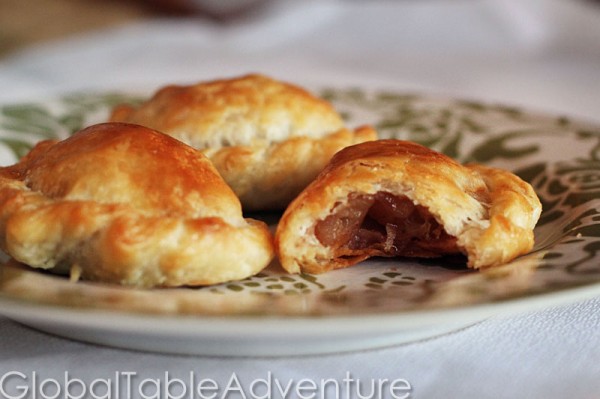 I like to think of these as South America's answer to apple pie… but better in at least one way: I can eat at five. No way I could eat full-sized 5 apple pies! Included are careful instructions for repulging – don't worry, that's just the term for how they're rolled! Try the recipe.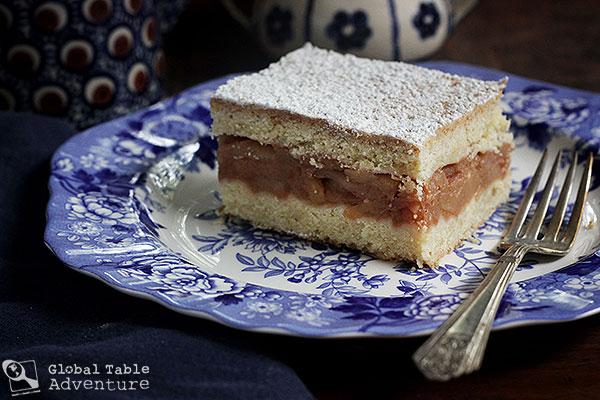 This stacked dessert from eastern Europe would elevate any dinner party. The tender sour cream crust holds together well to make very neat slices once the "pie" cools. I like these room temperature with whipped cream and tea. Try the recipe.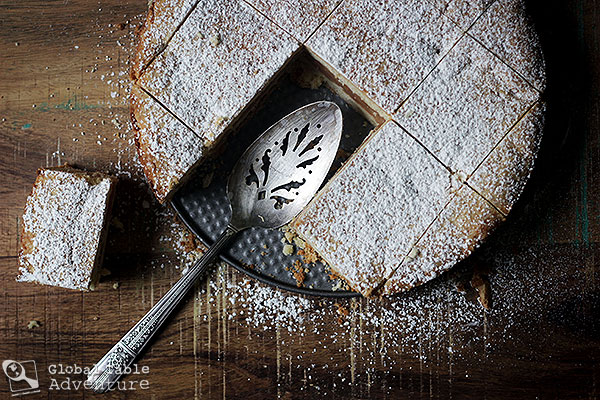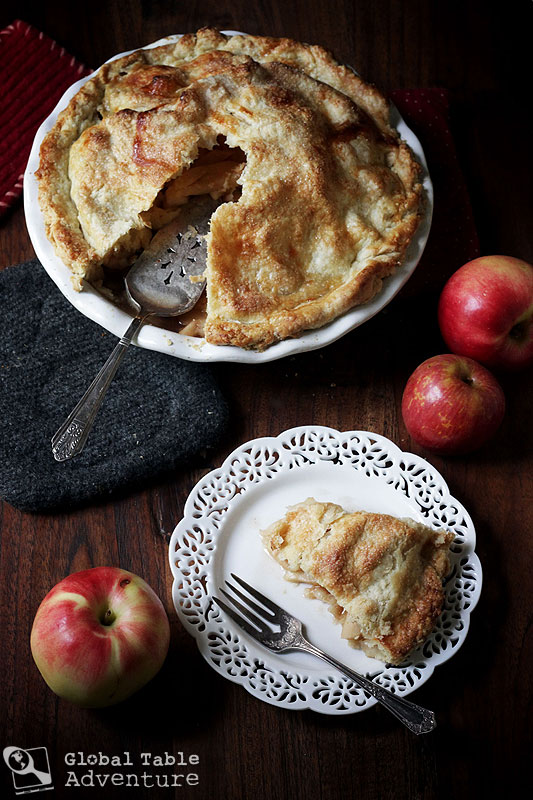 A childhood favorite from my own mother's kitchen! While most apple pies in North America are made with Granny Smiths, I prefer sweeter specimens. Delish when balanced out with a good squeeze of lemon juice. What more can I say…this recipe is in constant rotation. Try the recipe.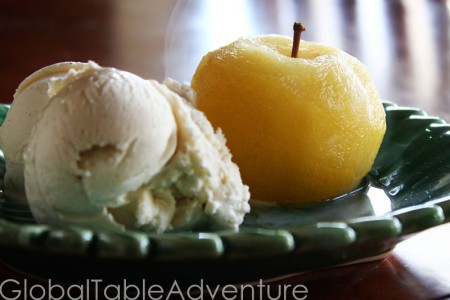 A sweet mix of cinnamon, cloves and brandy infused into tender fruit … in Eastern European style! Perfect served hot, with large scoop of vanilla ice cream. (Be sure to drizzle the warm sauce over the ice cream).
And… psst… here's a handy infographic for how to make it!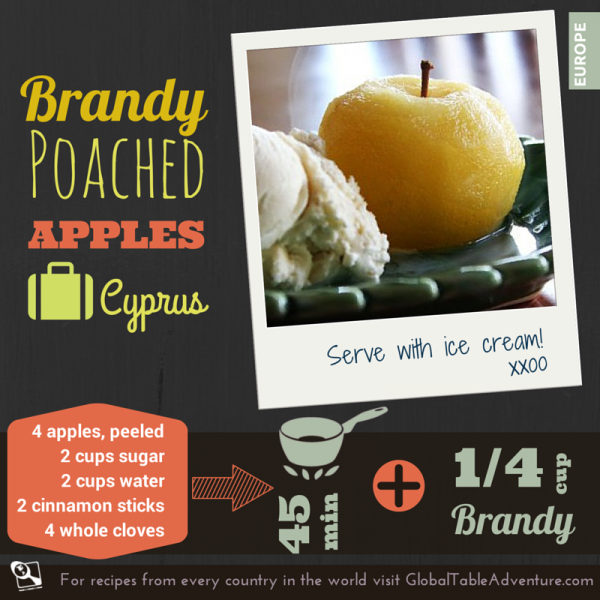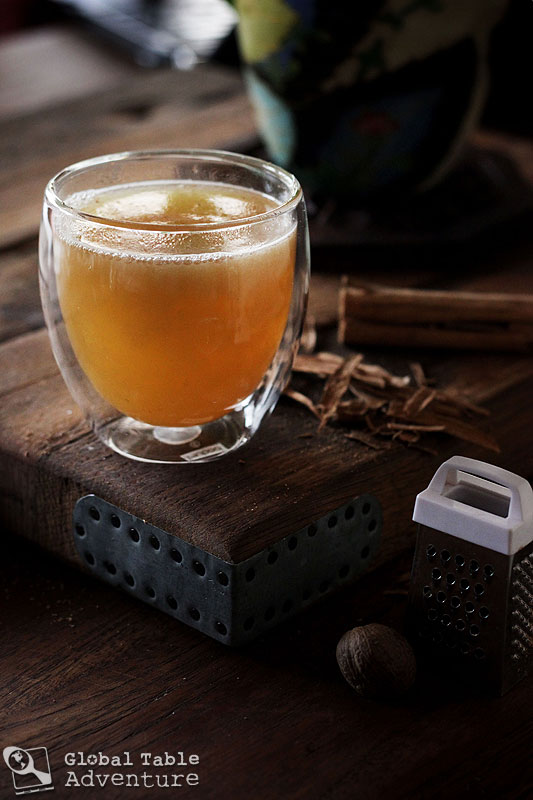 A traditional drink in the United Kingdom made with roasted apples, cider, oranges, cinnamon, and nutmeg. You can use hard cider to add a festive spirit! Try the recipe.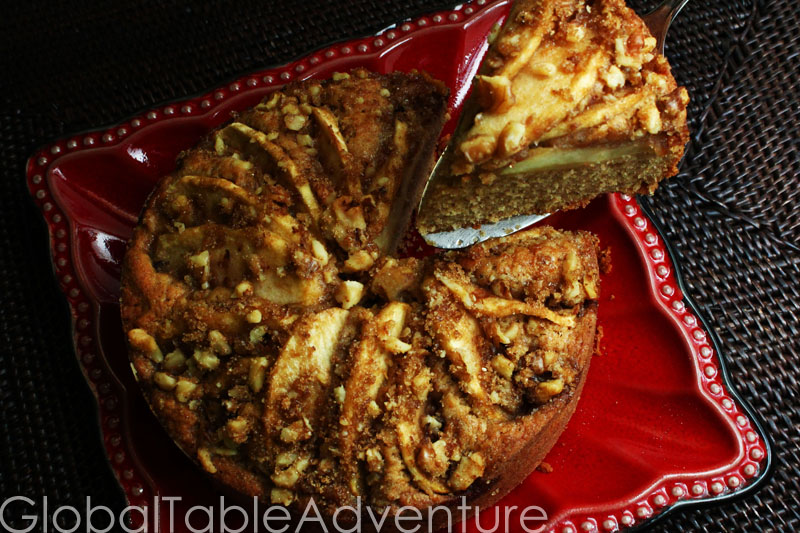 This Danish recipe comes from a reader's mother – complete with nuts, apples, and warming spices. A breakfasty sort of treat. Try the recipe.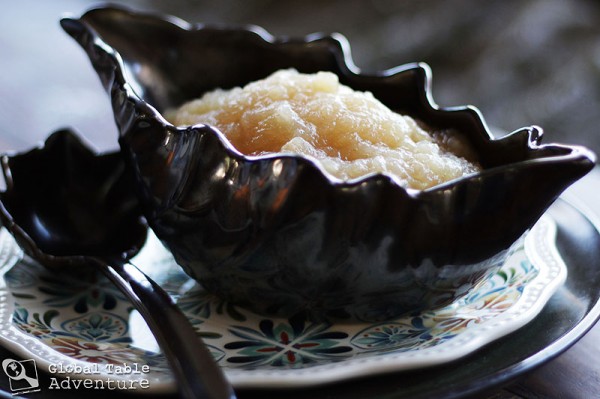 And when all else fails? Make homemade applesauce like they do in Liechtenstein. Ripe apples will turn soft in no time- though firmer apples like Granny Smiths may take a bit more coaxing. Cinnamon is a must! Try the recipe.
11. Bonus!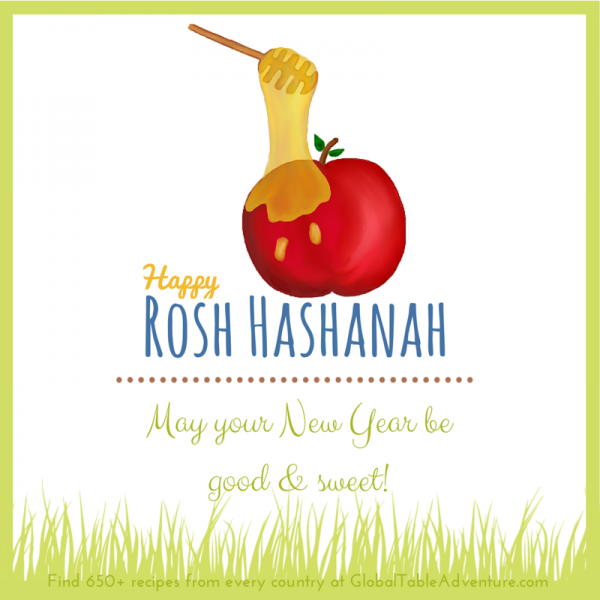 September 24th is Rosh Hashanah, the Jewish New Year… guess one way the holiday is celebrated? That's right – with apples! The sweetened fruit signifies the intention for a sweet year. Awesome!