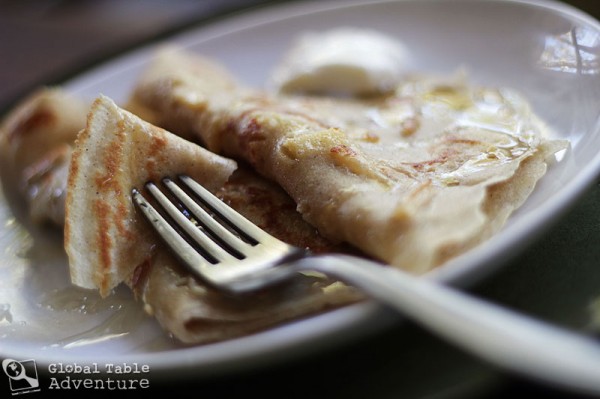 This recipe is so familiar. Each bite feels like a  nibble straight out of my childhood. The funny thing is I've never, ever had this recipe. But, with cinnamon, cardamom, apples and pancakes-so-thin-they're-basically-crêpes all rolled together with heaps of honey and yogurt, I can practically see my mom buzzing around the kitchen table. I smell the butter melting, crackling, sizzling, and I go right back to those days when I was too short to see into the mixing bowl. Thanks to this new-to-me recipe, I can taste my childhood all lumped together in this happy breakfast treat from Latvia.
I'm totally into it.
I suppose it'll seem familiar to you, as well. After all, we've seen thin pancakes all along this journey, from Argentina to Ireland, and from Hungary to Eritrea. Today's pancake is typical of the the Baltic and – even though they call it a pancake – the soft batter is almost thin enough to call a crêpe. Latvians love adding spiced apples to their pancakes. To be totally traditional, be sure to serve them with yogurt and a healthy drizzle of honey.
NOTE: If you want the toothsome bite of apple, leave the pieces chunky. If you'd rather the flavor and not as much crunchy texture, you might try grating it over the large holes of a box grater. PS I used Ambrosia apples, my new favorite. You can use whatever one you're into right now – they'll all be great.
Recipe inspired by the Latvian Tourism Newsletter.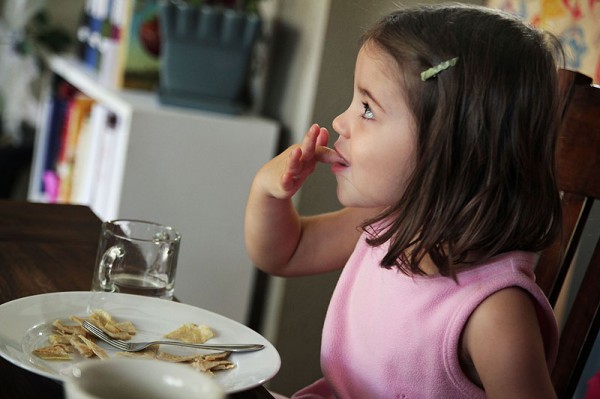 Serves 2-4
Ingredients:
1 cup of peeled and thinly sliced apple (smaller than bite-sized), about 1 small apple
1/2 tsp cinnamon
1/2 tsp cardamom
1/8 cup sugar
3 eggs
2 Tbsp butter, melted
1/2 – 1  cup milk
1 cup flour
pinch salt
butter for cooking
Toppings:
yogurt, honey, jam, powdered sugar
Method:
Wake up on a bright sun-shiny morning and take a brisk walk. Work up that appetite!
When you get home, mix apples with cinnamon, cardamom and sugar.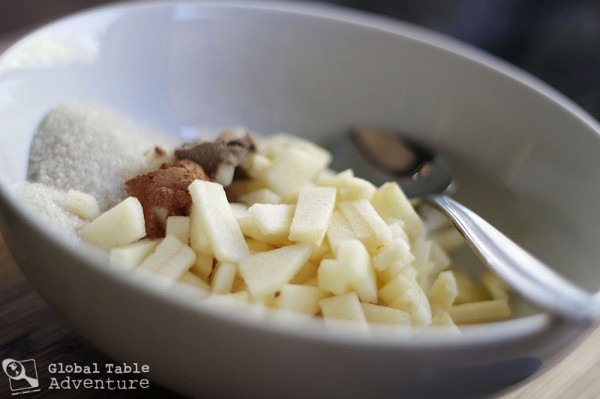 They might as well be little nuggets of gold. Gold apple goodness.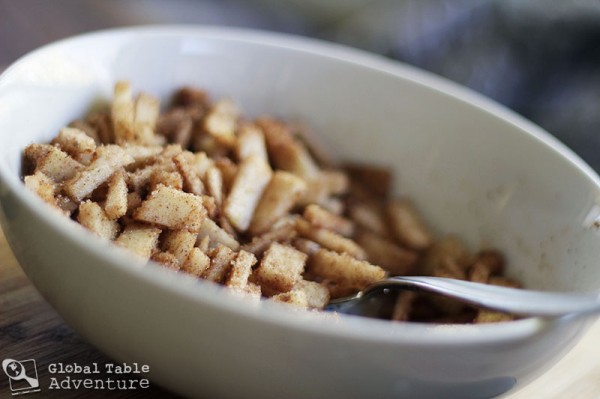 After sneaking a few pieces, proceed to make the batter. Mix eggs and flour together until a lump-free paste forms. Then slowly whisk in the milk until the batter takes on the consistency of gravy – thinner than pancakes, but thicker than crêpes. Add the apples. Cook the apple pancakes in a buttered skillet on both sides until golden. Apples this size will still have a little crunch to them when the pancakes are done.
Crunch, crunch, schlomp.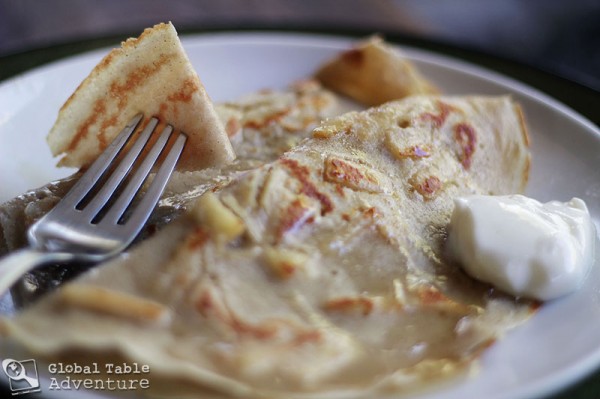 Enjoy on a picnic blanket near a Latvian ruin. Don't forget the yogurt (any flavor will do) and plenty of honey-love.
With each bite, daydream your way to a Latvian winter.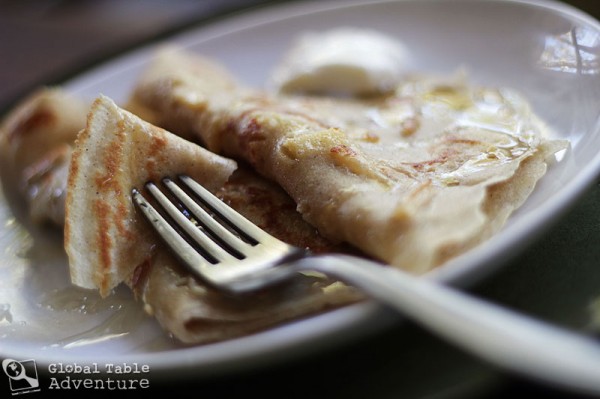 Ahhh, lovely.
Thanks for coming along on this journey.
Nothing like a little stovetop travel.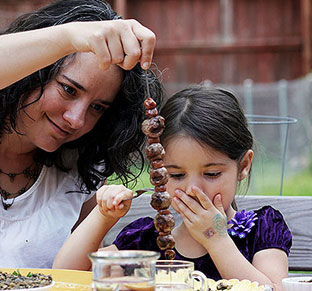 Hungry for more?
Be notified when National Geographic releases my memoir.
Simply fill in your details below.