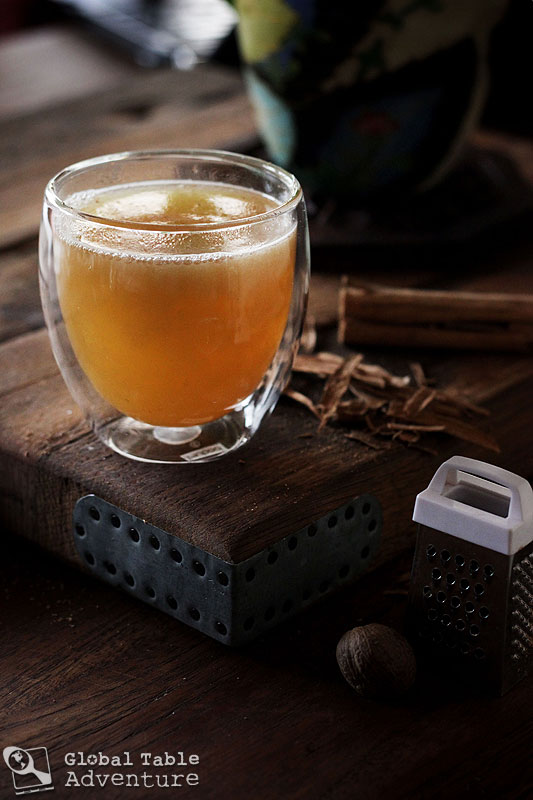 The question is not whether I'd sing to an apple tree, but rather where I can find an apple tree to sing to.
My Oklahoman neighborhood just doesn't deliver the crimson fruit. Regardless, I will tipple this wassail with a cheer (wassail literally means "wes hail", or good cheer)- after all in 2014 I'm learning about celebrations around the world, a suitable follow-up to completing our first adventure: eating one meal for every country in the world.
January is all about wassailing.
What is wassailing?
Wassailing is the Southern English art – yes, art – of cooking up some of last year's apple crop with cider – sometimes with a flush of orange peel, warm cinnamon stick, flecks of nutmeg, or maybe allspice.
To make it… just… Roast some apples. Click on the burner and clank on a pot of cider and spice. In a moment, heat shimmers through the pot and those first bubbles pop the surface. Seconds later, sweet apple and spice billows through the house. The roasted apples are whipped into a froth, then stirred to thicken the cider.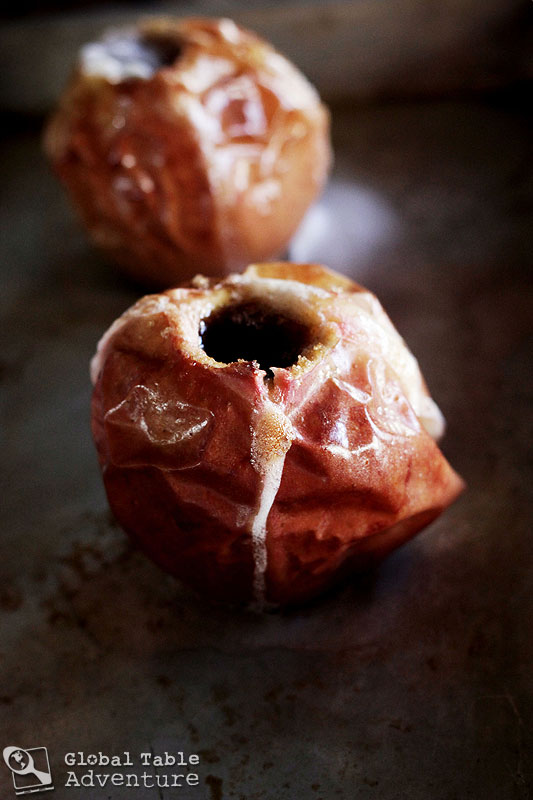 Wassail is the kind of recipe that makes me feel like I have a fireplace. The flickering spice lights me from within, like a candle. The bitter cold can't get me with a mug in my hand.
Wassail is the heavenly scent those $15 apple-scented candles are trying to capture (and so desperately failing).
Wassail is, by all rights, a way to honor the old while anticipating the new. Because, even in the heart of winter,  we can sense it  – there's new growth on the horizon, whispering on the icy air. But sometimes we have to shake a stick at it. Sweeten things up.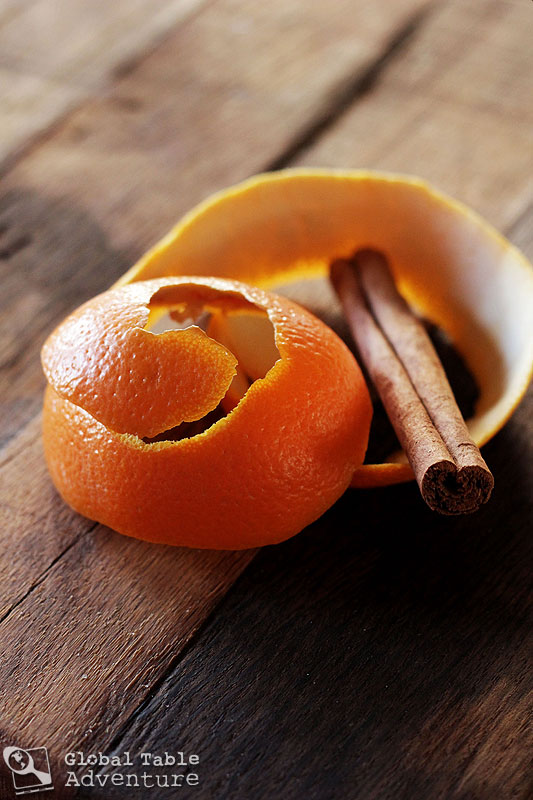 Old Twelvery Night
There are two dates for wassailing: Either on the 12th night of Christmas ( January 5th/6th) or, more traditionally January 17th (the original date for 12th night, before the calendar changed to the Gregorian style, in 1752). Wassailing can be done in a neighborhood or in an orchard.
A Neighborly Drink:
Think of wassailing as a mix of Christmas caroling and trick or treating. Once upon a time, peasants would march to the  Lord's manner and beg blessings, goodwill – even some pennies, beer, or wassail. In this spirit, you can march to your neighbors and chant a chorus and the refrain:
We are not daily beggars
That beg from door to door;
But we are neighbours' children,
Whom you have seen before.
Love and joy come to you,
And to you your wassail too;
And God bless you and send you a Happy New Year
And God send you a Happy New Year.
The Superstition:
For those who owned an orchard, the tradition was different and, possibly, more urgent. A hunk of bread was dipped into the wassail, then hung from the apple tree (much to the delight of area birds).
Sometimes the warm wassail was splashed over the apple tree's roots. There'd be singing, processing, and even a wassail queen (usually a child) to do the honors.
Here's to thee, old apple tree,
That blooms well, bears well.
Hats full, caps full,
Three bushel bags full,
An' all under one tree. Hurrah! Hurrah!
I told Ava it's like saying:
"Look what a good job you did last year, apple tree!
Your crop tasted great!
How about this year you make some more great apples?"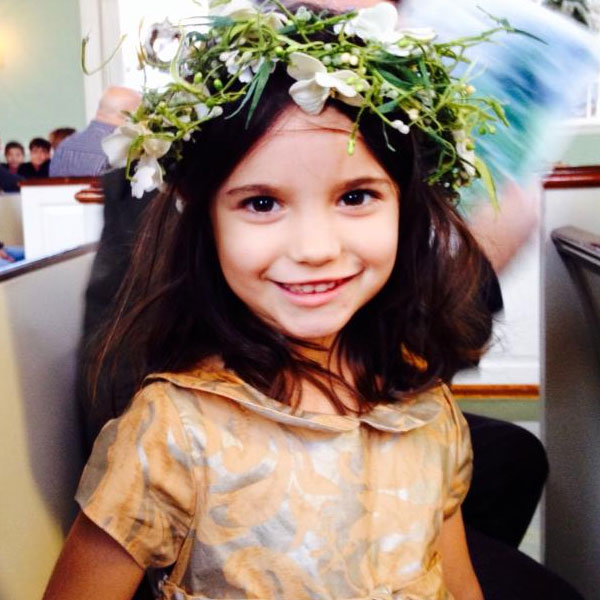 A spark of inspiration
I dug up two wonderful resources. The first, an brittle book of Holiday Punches from the 1950's (I found a copy on Etsy for the curious cook).
The second, a hot-off-the-presses book by my fellow Oklahoman blogger, Ree Drummond… The Pioneer Woman Cooks: A Year of Holidays: 140 Step-by-Step Recipes for Simple, Scrumptious Celebrations.
Given this year's challenge, I'm very excited about her month-by-month exploration of recipes.  In her Christmas chapter, Ree's American Mulled Apple Cider delights, with perky cranberries and a quick dice of apples – a lovely, modern twist to the traditional wassail recipe.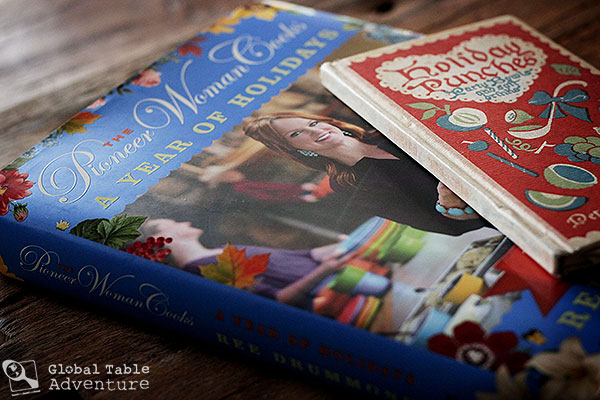 Tippler's Tip: Switch the sweet cider for hard cider, if the mood strikes… or do like Ree and add some brandy.
Homemade Wassail
Enough for 6
Provisions:
small apples – 3 to 5
brown sugar – a few tablespoons
sweet cider – 1 1/2 quarts
an orange
cinnamon sticks –  one or two
some fresh grated nutmeg, for topping
Guide:
Preheat the oven to 375F. Core the apples, leaving a small patch of flesh and skin on the bottom. Stuff the cored apples with brown sugar. Place on a baking sheet with a thin layer of water. Roast until tender – about 45 minutes.
(Alternatively, you could leave the brown sugar off and add it later, to the cider)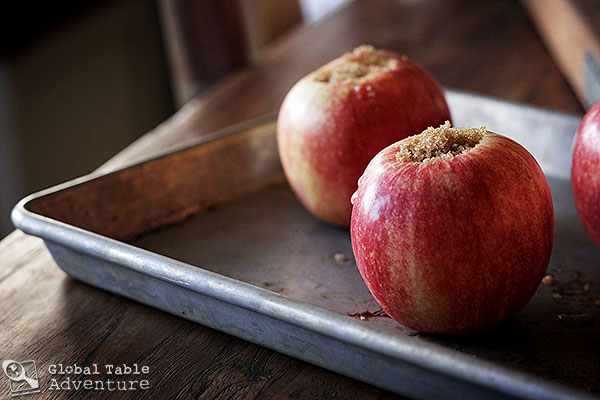 Meanwhile add the cider to a pot.   Toss the orange peel in, along with the cinnamon sticks. Squeeze the orange into the cider.
Warm cider until fragrant.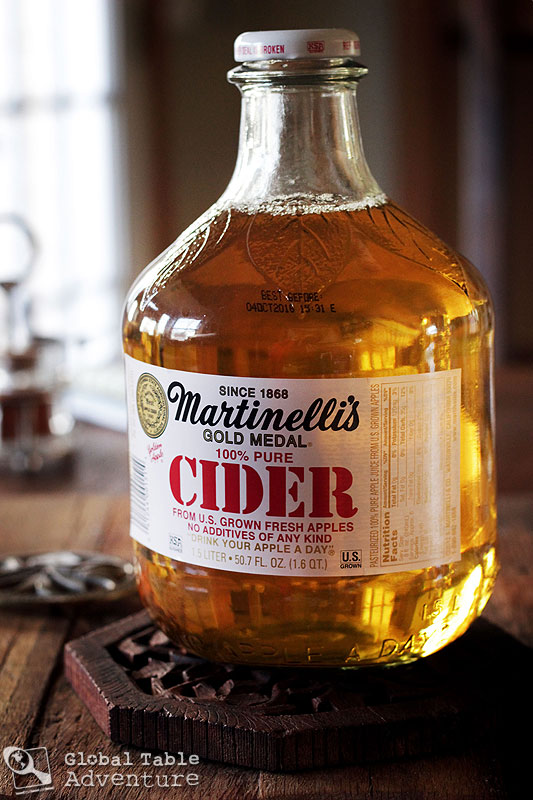 Remove cinnamon stick(s) and orange peel.
Peel the hot apples and remove the bottom flap of skin. Whisk the baked apple flesh into a mush and stir into the cider. This makes the drink more of a "lambswool" – for more information, check out Recipewise.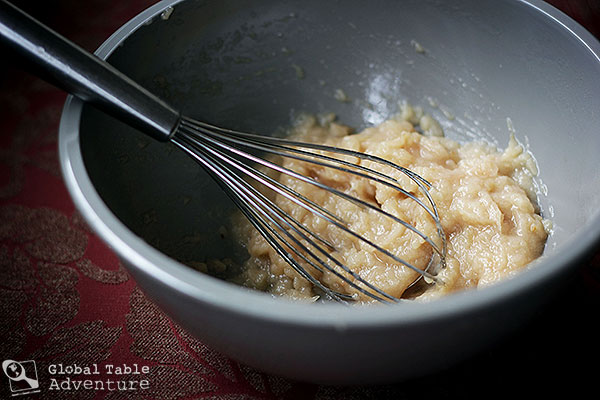 Once it's stirred into the cider, I like to use an immersion blender to get it really smooth. The roasted apples add body and the most wonderful, fresh flavor.
Serve hot with fresh grated nutmeg.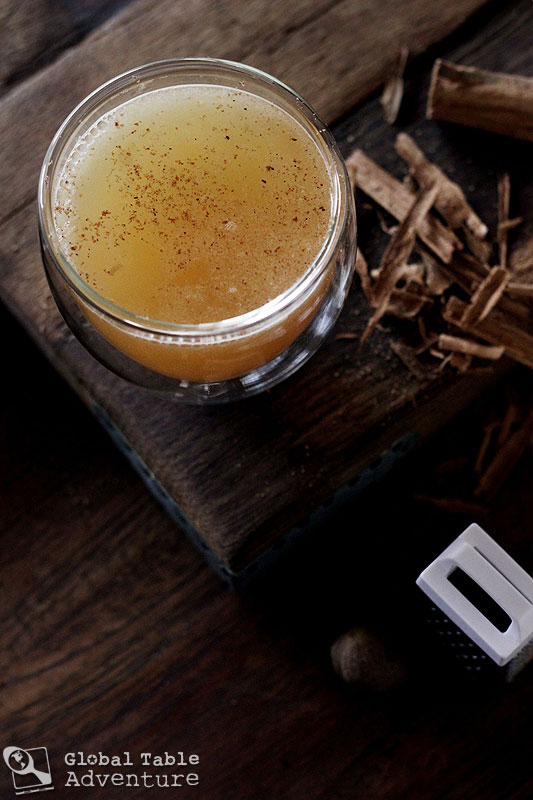 Preferably around an old apple tree!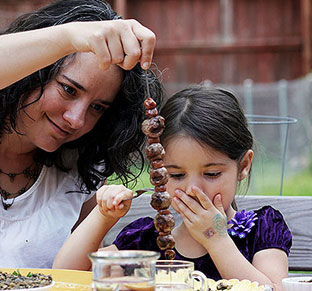 Hungry for more?
Be notified when National Geographic releases my memoir.
Simply fill in your details below.