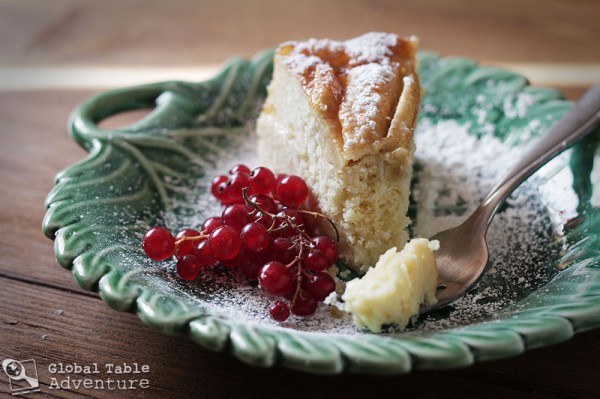 In the southern reaches of Luxembourg, in an area called Gutland, live a happy collection of orchards where apples, plums, cherries and berries ripen in the sun. Now… I knew, without a doubt, that I absolutely, positively wanted to make a plum cake when we got to Luxembourg, however the seasons were against me. Since it is January and not a plum in sight, I somewhat grumpily resigned myself to making a traditional apple cake, a.k.a. Plan B.
One bite in and I knew this was a fantastic choice. Made with a buttery dough and a wet custard, the two layers literally combine in the oven, creating a moist, incredibly delicious cake. When topped with a heavy dusting of cinnamon and confectioner's sugar, all feels right with the world. Right… and very apple-tastic.
NOTES: Use a 8″ cake pan with standard 2″ inch sides (no shorter). Do not use a springform pan, as the milk mixture will certainly leak out. The easiest way to remove the cake from cake pan is to let cool until just warm, run a butter knife around the edges, invert onto one dish, then quickly onto a second dish (the serving platter). Comes out perfect every time!
Ingredients:
Dough:
2 cups flour
2 tablespoon sugar
2 teaspoons baking powder
1 stick (½ cup) salted butter, cubed
1/2 cup milk
2 apples, peeled, cored, and sliced into 1/4 inch pieces, or thinner.
Topping:
2 eggs
1 cup milk
3/4 cup sugar
Garnish:
apricot jam or jelly thinned with a little hot water
Powdered sugar
cinnamon
Method:
Play a little Luxembourgish music… perhaps the National Athem. Now, find a happy spot to bake a cake via Stovetop Travel. I'm choosing the kitchen in Vianden Castle. Dreamy!
Next, preheat the oven to 375F.
In the bowl of a food processor fitted with dough blade, add a happy flurry of flour, sugar and baking powder. Pulse to combine.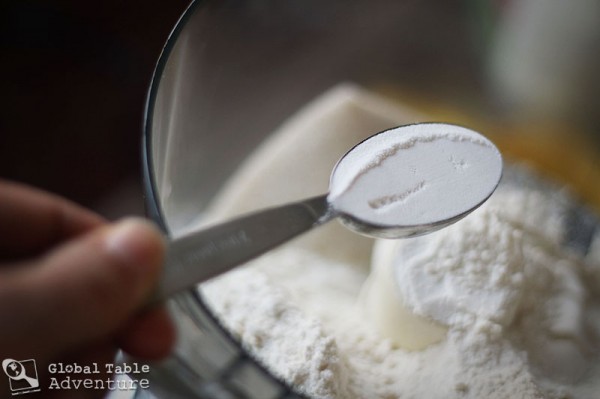 Next, add hunks of butter and pulse until pea sized pieces form.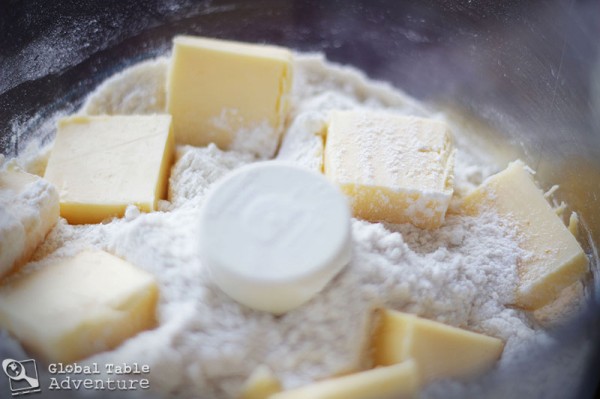 While pulsing, stream in the milk until…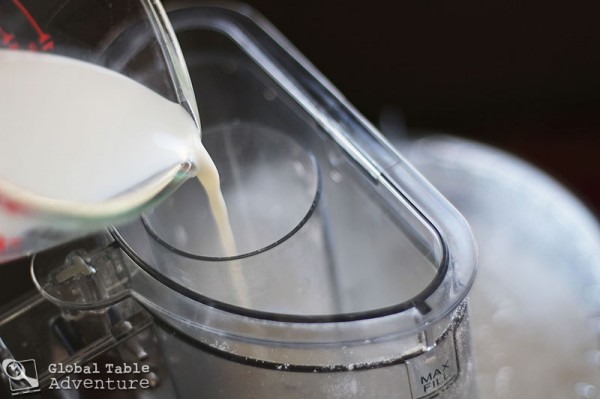 … a soft, shaggy dough forms… one that can easily be pressed together into a ball.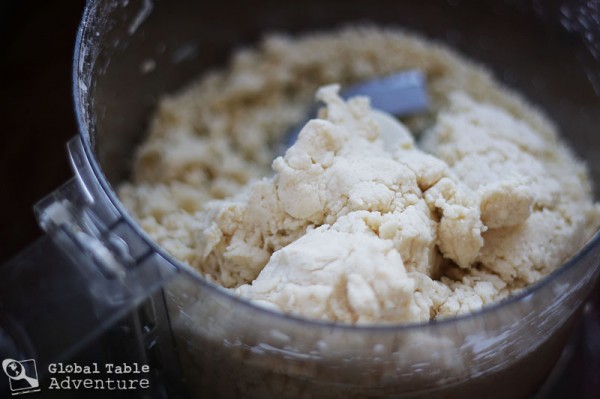 Take the dough and press it into a greased and floured 8″ cake pan. Then slice the apples …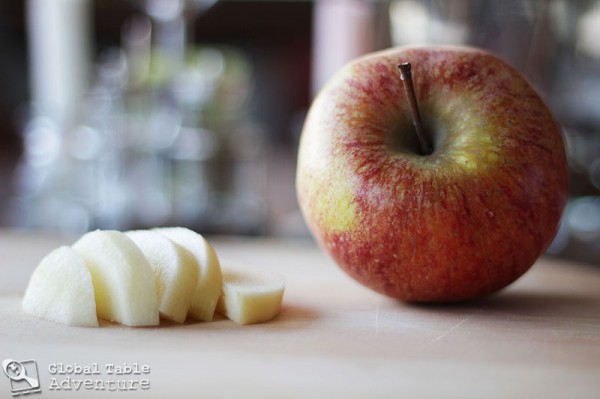 … and press them firmly into the dough, overlapping as you go (important or they'll float up).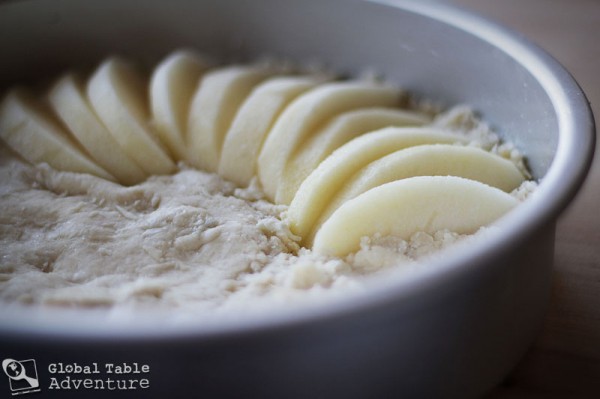 Whisk together the topping ingredients: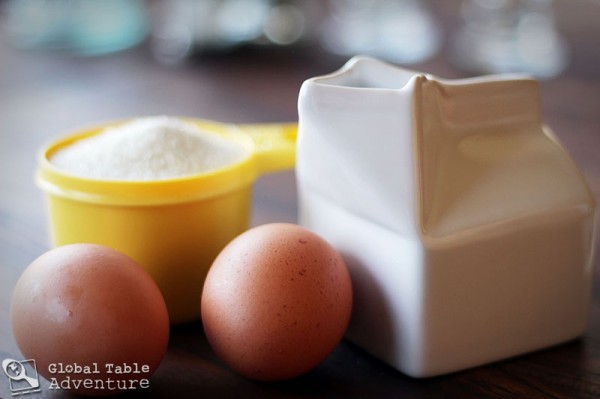 And pour it on top of the cake. Bake for 35-45 minutes or until toothpick comes out clean.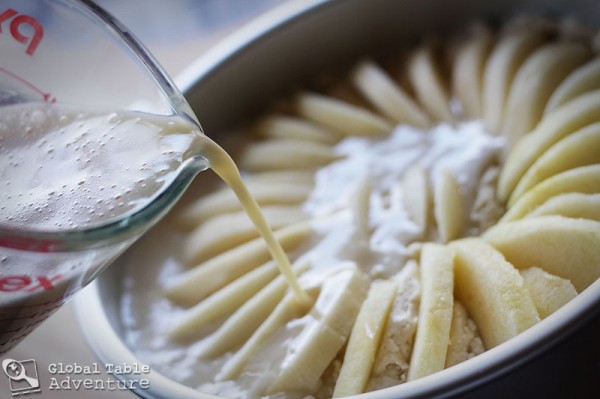 Please note that this…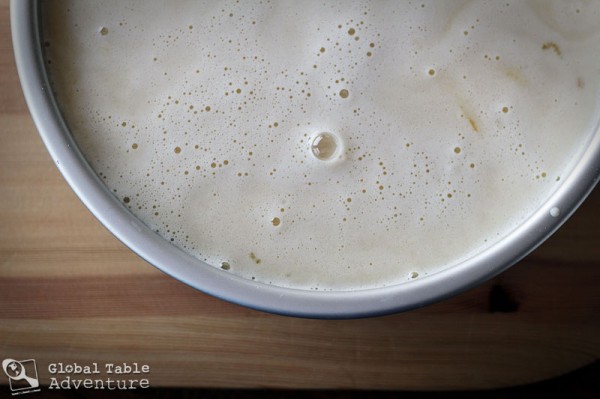 … will turn into this…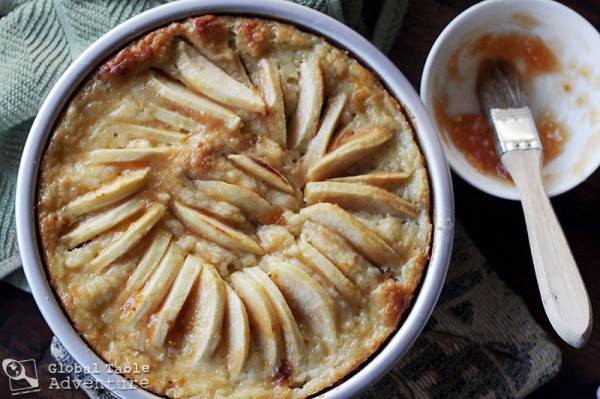 Which is just okay. But once you brush it with apricot glaze and top with plenty of powdered sugar and cinnamon… it's … just… so full of love.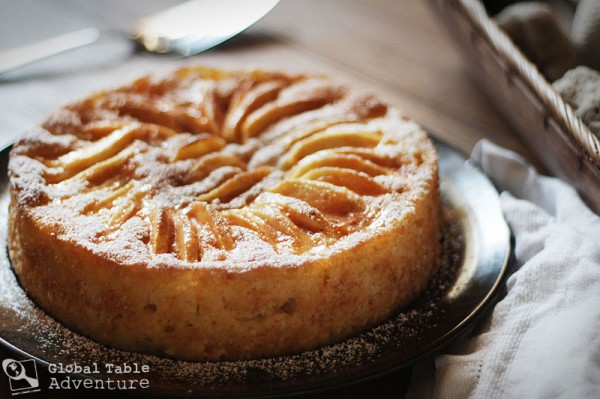 Enjoy with whipped cream, berries, or even currants, as pictured here.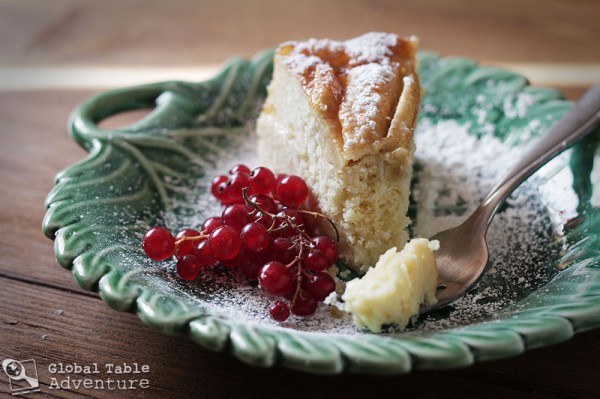 All of that will turn into a big smile.
I never thought I'd be so glad it isn't plum season.
Wishing you a lovely journey, wherever you happen to be today.
And don't forget… sometimes Plan B works out just fine… just fine, indeed.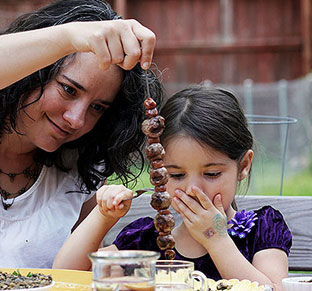 Hungry for more?
Be notified when National Geographic releases my memoir.
Simply fill in your details below.