Sometimes life calls for  a little something extra-ordinary. A toothy smile on a cloudy day can be enough. A favorite pair of fuzzy, polka-dotted socks can even do the trick. But on other days I want something a smidge bit … well… gourmet. I want something that says this day – this meal – this time – is more special than you know.
That you're more special than you know.
And so, it's not without a little irony that Bustrengo fits the bill.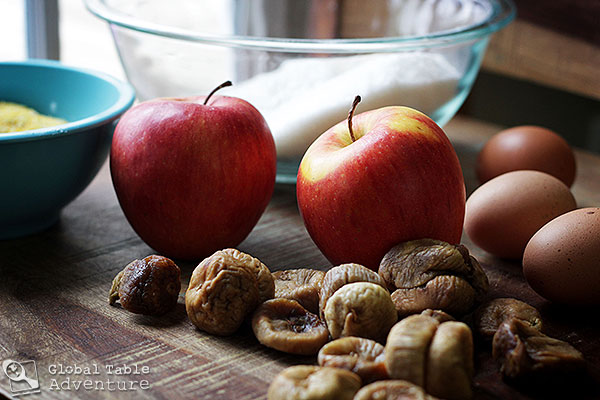 You see, this Fig and Honey Apple Cake is traditionally made in San Marino (and Italy) after dinner chatter dies down, while sitting around the embers of a dying fire. In this way, she's a real casual sort of affair. Something to satisfy that sweet tooth, without going to too much of a fuss.
As easy as a smile but as tasty as good love.
Inside you'll find all manner of diced apples, dried figs, golden polenta, olive oil, and pools of honey. Oh, and curls of orange and lemon zest. No biggie. These are every day ingredients in San Marino, but made extra-ordinary when combined together.  It's all very holiday.
If you find yourself thinking this cake is lovely but perhaps a bit too much, ask yourself if you can chop up an apple. If so, you're in business.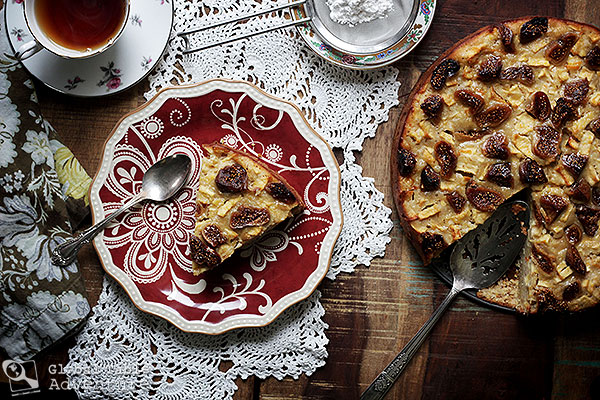 NOTE: Be sure not to use overly firm apples, as they might not cook up as well. Regular eating apples are perfect for this recipe.
Adapted from Jaime Oliver who included fewer figs but used raisins in his version. Raisins are traditional, but I couldn't get enough of the figs!
Ingredients:
2/3 cup uncooked polenta
1 1/2 cups plain flour
3/4 cup plain bread crumbs
1/2 cup sugar
• 1 teaspoon salt
1/2 teaspoon ground cinnamon
3 large eggs, beaten
1/4 cup olive oil
1/4 cup honey
2 cups whole milk
12 oz dried figs (6 oz choped small, 6 oz sliced in half)
3 large eating apples, peeled, cored and roughly diced
zest of 2 oranges
zest of 2 lemons
powdered sugar, for dusting
Method:
Let's go to San Marino via stovetop travel!  This sunny red window with dotted red flowers is just about perfect:
For starters, crack open the window and smile. Then, grease a 10-inch springform pan and preheat the oven to 350F.
Next get to choppin'. As you cut the figs, be sure to remove the tough little stem area. You're looking for about half cut in 6 pieces, and the rest cut in half. With the apples, the smaller the cut, the better – 1/4 inch rough chop is best.
Nibble while you work. I won't tell.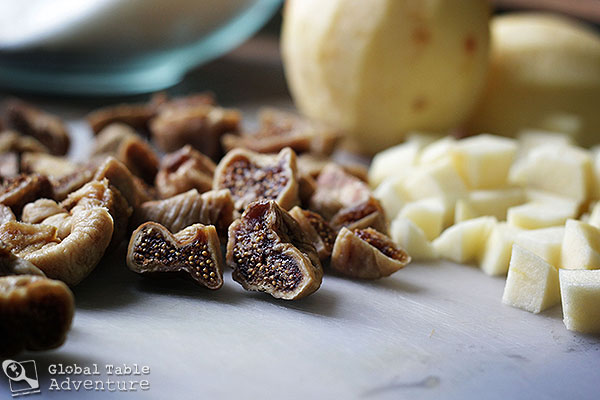 Use a very large bowl (As you'll see, I had to swap bowls halfway). Whisk together all of the dry ingredients (polenta, flour, breadcrumbs, sugar, salt, cinnamon). Next, stir in the eggs, oil, and honey. Lastly, mix in the milk, stirring to form a smooth batter.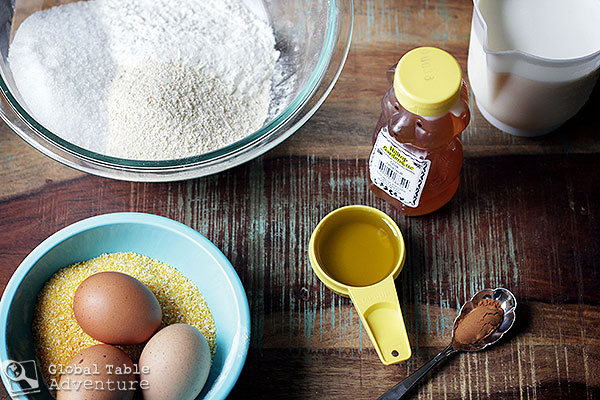 Finally, stir in 8 oz of chopped figs, the apples, orange and lemon zests. Combine well.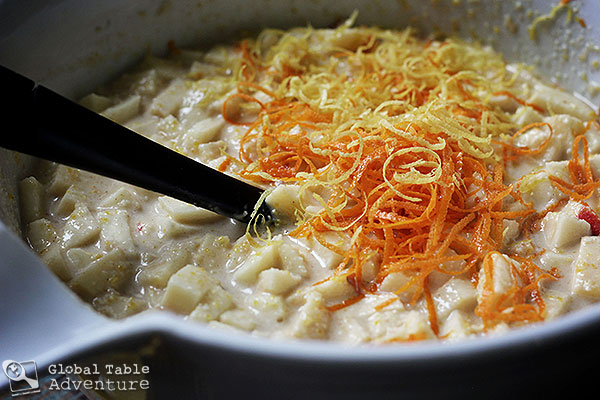 Pour into prepared pan, then top with fig pieces, being careful not to push them into the batter.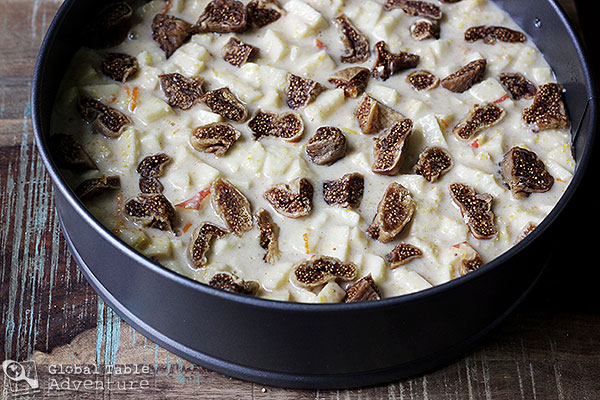 Bake for about 50-55 minutes, or until browned and set.
Here's what you get to look forward to: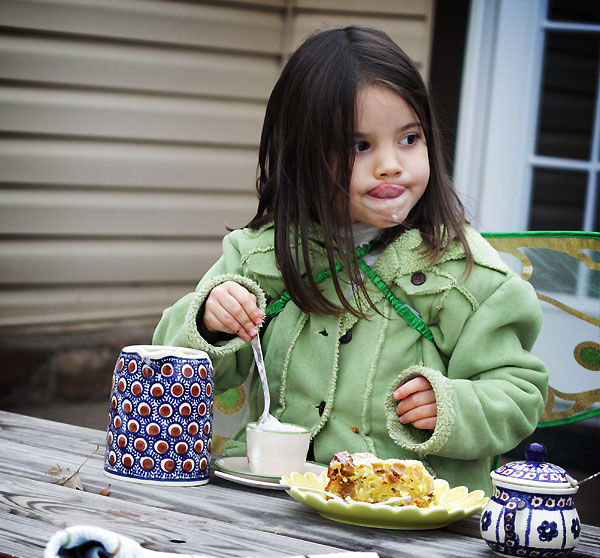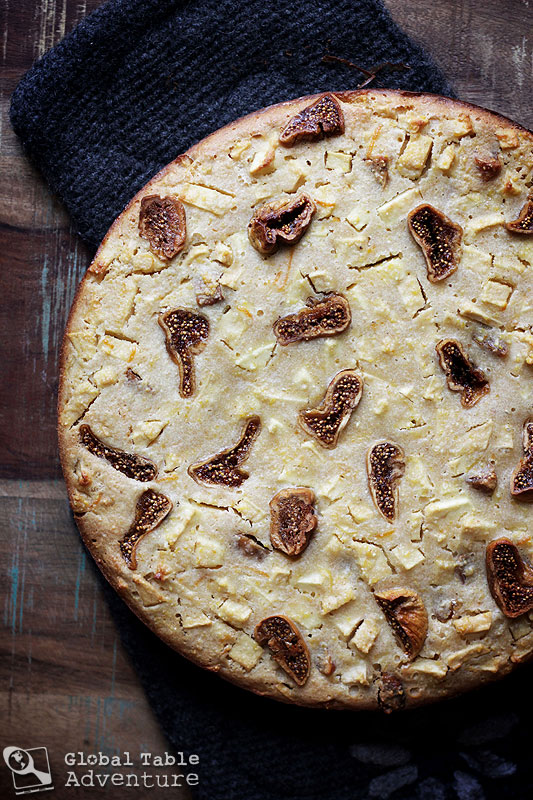 Let cool for thirty minutes, run a knife around the edge of the pan, and loosen. Remove cake to platter and dust with a snowfall of powdered sugar.
Why? Because it tastes even prettier than it looks.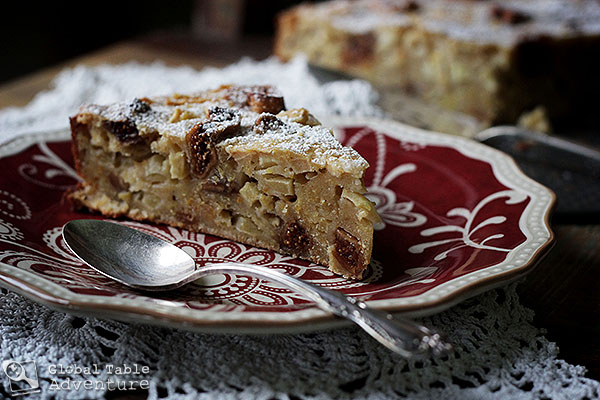 A dessert with bread crumbs and olive oil? They've figured it out. It's just crazy enough that it works.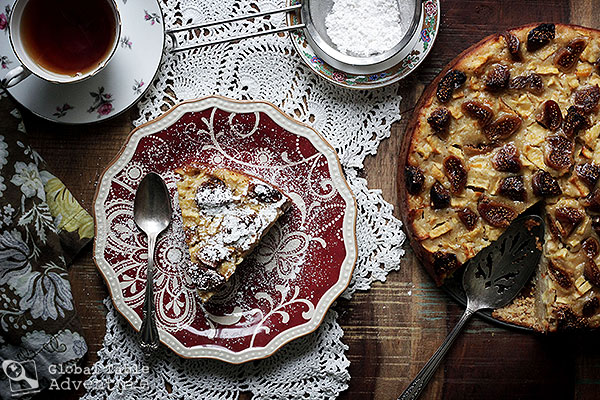 Eat with good neighbors, if at all possible. We are fortunate enough to have a handful of 'em.
Howdy, neighbors!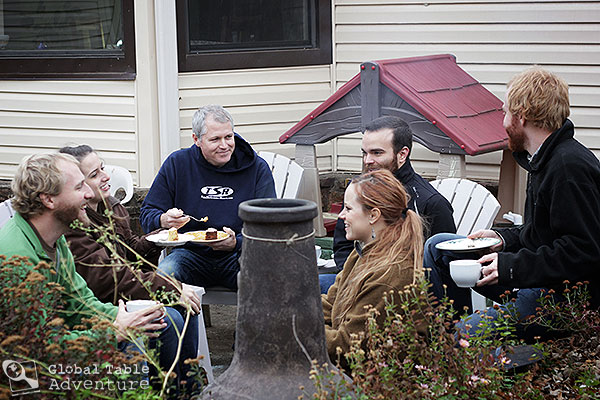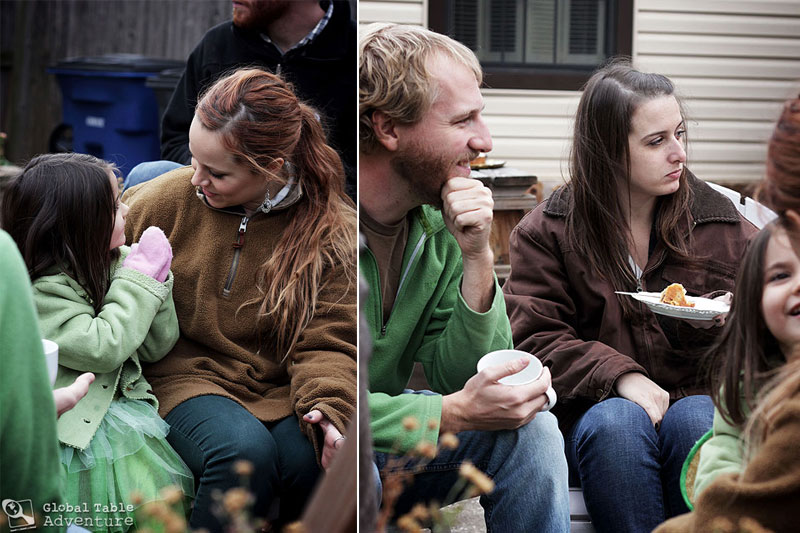 Happy Friday, friends.
I hope you have a beautiful weekend… wherever it may lead you.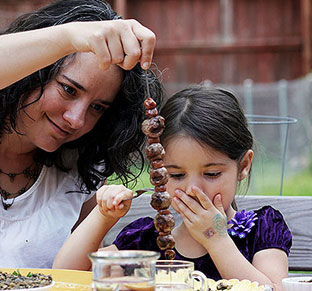 Hungry for more?
Be notified when National Geographic releases my memoir.
Simply fill in your details below.