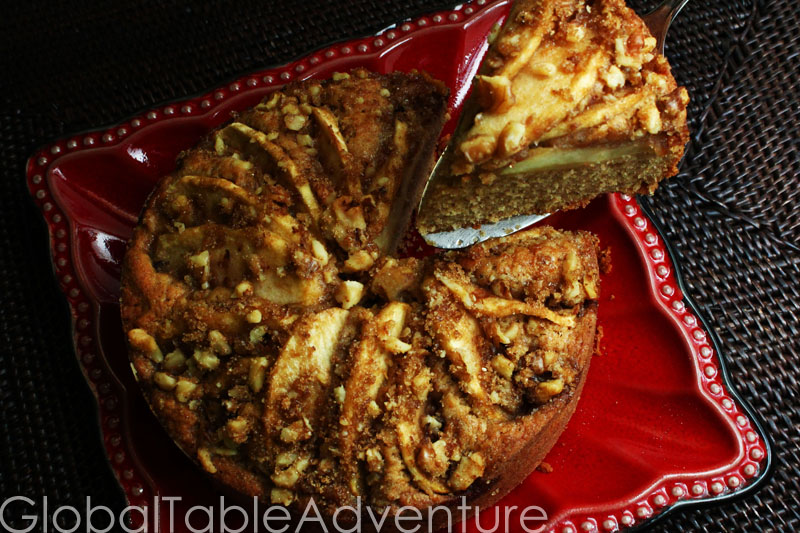 Makes One 6″ Cake
Æblekage can be made any number of ways, but this recipe is super special because Anne A., one of our Danish readers, found it in her mother's recipe box.  We did a little tweaking and, voila… Global Table's Aeblekage, a little like Anne's mamma used to make.
The texture is on the muffin-side of things; you'll love it with coffee or tea.
Ingredients:
1/2 cup butter, softened
1 cup brown sugar
2 eggs
1 tsp vanilla extract
1 teaspoon baking powder
1 teaspoon cinnamon
1 1/2 cups flour
1 small apple, halved and sliced thinly
1 small apple, diced
Topping:
1/8-1/4 cup brown sugar
1/8-1/4 cup chopped walnuts
Dots of butter
Use a 6″ cake pan
Method:
Put a load of laundry in the washer (optional).
Preheat the oven to 350F.
Meanwhile, cream butter with brown sugar until light and fluffy.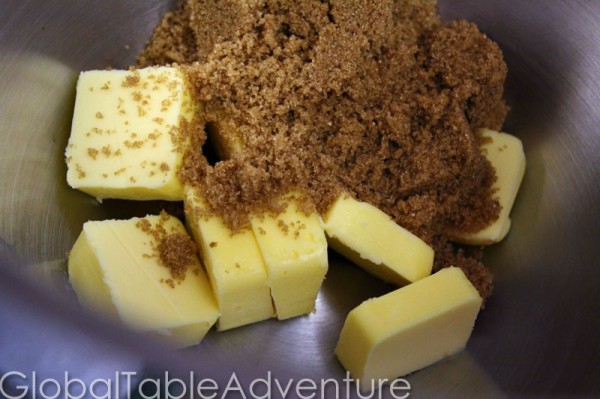 Add in the eggs, one a time.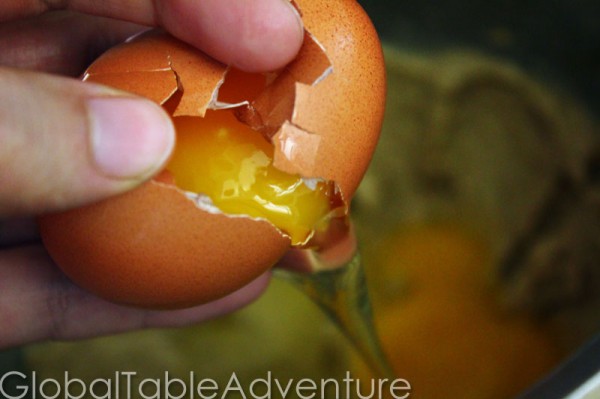 Next up, vanilla extract – the best perfume in the world (just dabble a little on your wrists).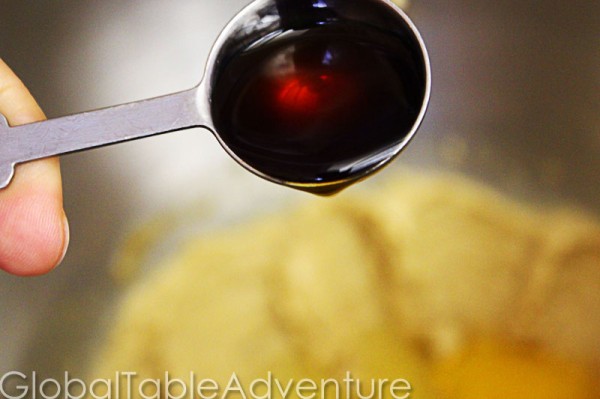 Next, drop in the dry ingredients, starting with flour…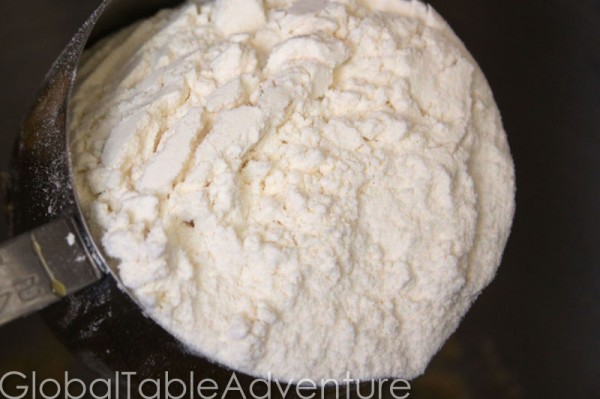 … cinnamon…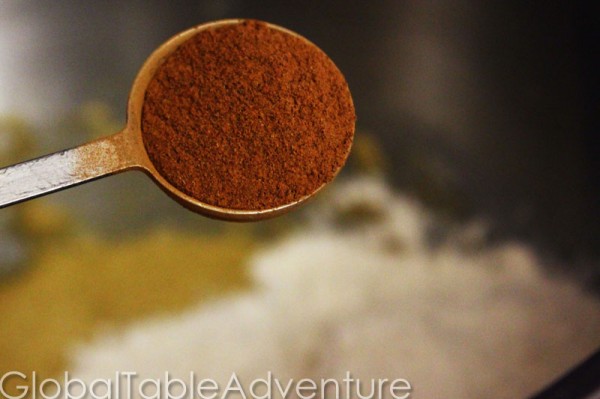 … and baking powder.  See all the scratches on this measuring spoon? Yeah, that's from the garbage disposal. Whoops.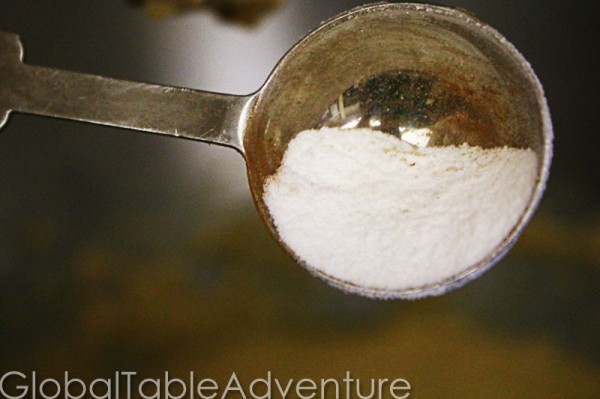 Mix until well incorporated … be sure to scrape the sides.
Then, get the apples ready. Slice one up thinly, and dice the other.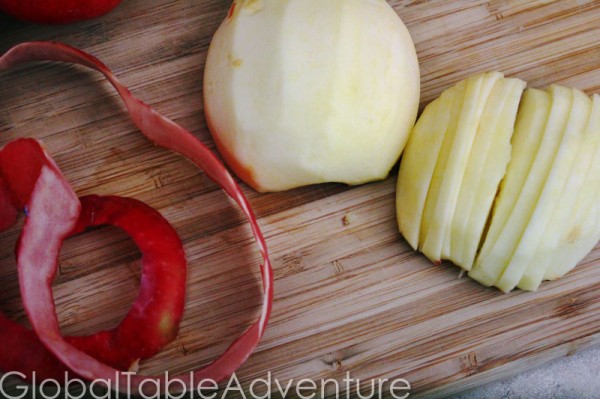 Mix the diced apples into the stiff batter (this photo doesn't show apples because this version didn't include them in the batter.. but go for it – the cake needs the extra moisture)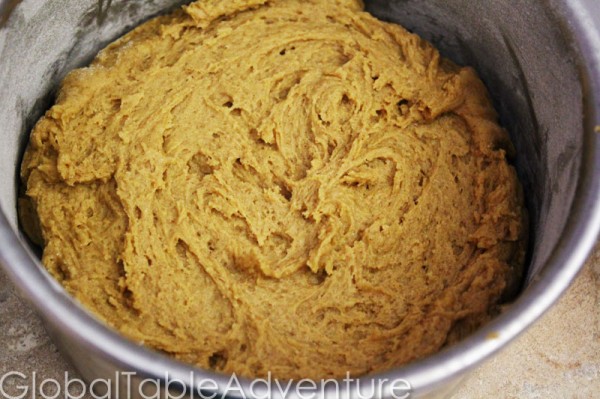 Top with the other, thinly sliced apple.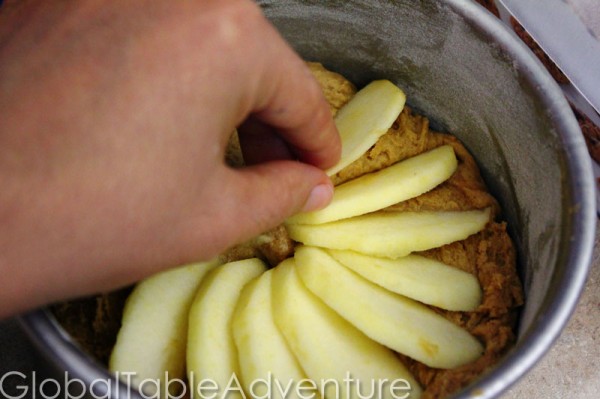 You spin me right 'round baby, right 'round.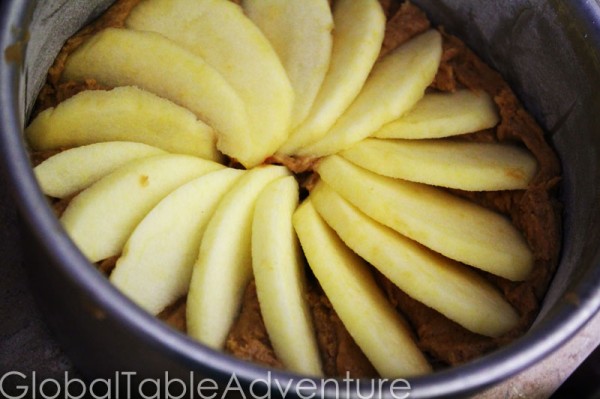 In a  small bowl, mix together chopped walnuts and brown sugar. Try not to eat every last drop.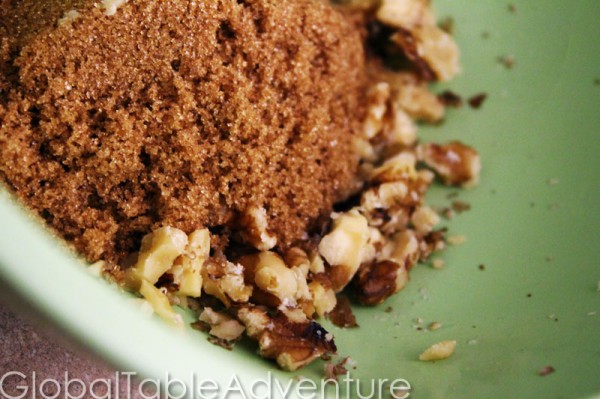 Sprinkle over the top of the cake. I used a little topping – next time I'll use a lot of topping. If you dare, dot with butter for extra goodness.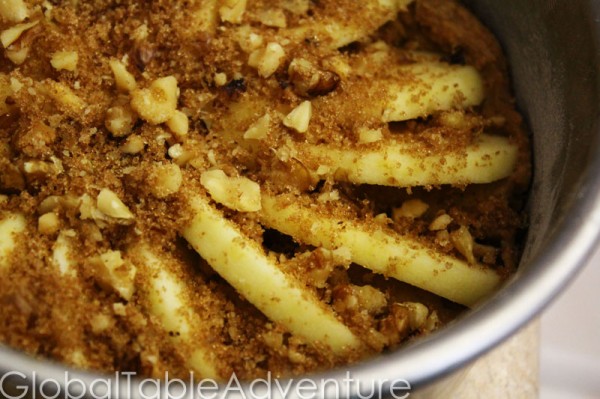 Bake for 40-45 minutes (if you added the second apple, try about an hour) or until an inserted toothpick comes out clean and your whole house smells like heaven. Or a bakery. But I'm not sure there's a difference…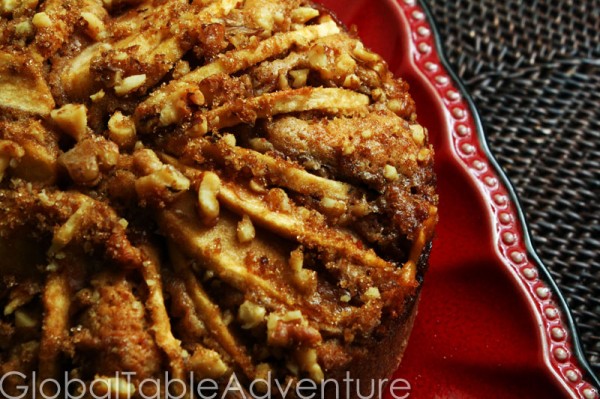 Breakfast like this sure makes it easier to get out of bed!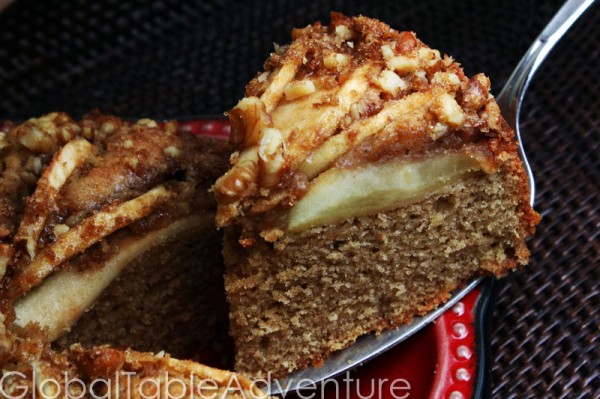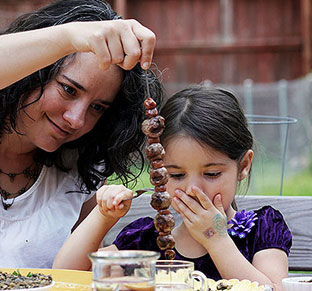 Hungry for more?
Be notified when National Geographic releases my memoir.
Simply fill in your details below.