"Oh yeah…" Keith says, chewing thoughtfully. "These are good!"
I look at him a moment, scanning his eyes, wondering if he is being truthful. Then I look down at the plate to check if he'd eaten the right thing. Sesame coated, almond stuffed dates.
Yup.
Could he really think the Stuffed Date Balls are good? To be fair, he had no idea what they were when he ate them, except I did warn him that the crunchy thing inside was an almond. Still, these date balls seem more challenging to me than sushi, more challenging that the raw beef soup for Laos, more challenging than the frankincense ice cream.
More challenging for me, at least.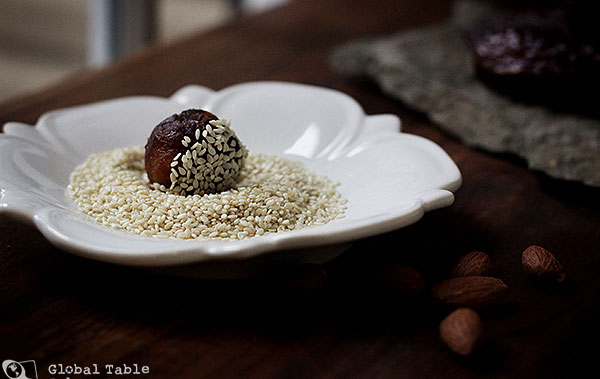 We all have our difficulties when it comes to certain textures and flavors. And dates have always been mine.
Could it be that we project our fears onto our friends and families, expecting them to react the same way we will?
If so, no one has a chance. The favorites have been decided before anyone takes a bite.
The funny thing?  By keeping my mouth shut, I was able to witness Keith's delight, which in turn encouraged me to give the date balls a new shot.
And guess what? This week I liked the dates, too.
That's the second time this adventure showed me how dates can, in fact, be good.
THIS WEEK's FOOD
Yemeni Shakshouka [Recipe]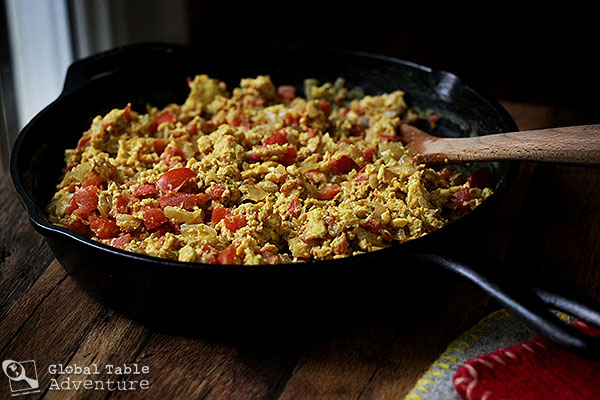 What I loved most about this dish:
I enjoyed trying this spicy, scrambled version of shakshouka. While the saucy one will always have a near and dear place to my heart, this one got great reviews from Keith and Ava as well. I particularly enjoyed the cumin and spicy chili pepper, which gave the eggs kick (I think they'd be great for Father's Day!).
What I loved least about this dish:
If you have about a tablespoon of tomato paste to spare, it adds a nice depth of flavor to this dish.
Stuffed Date Balls [Recipe]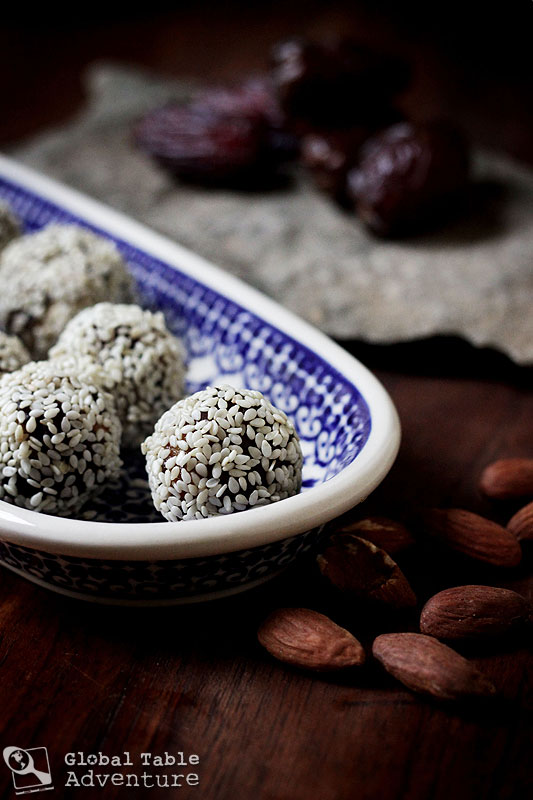 What I loved most about this dish:
Everything. This one is easy to make, vegan, pretty, and tastes delicious.  The combination of dates and nuts/seeds is very PB&J, which is aces in my book. If Keith likes it (and I learned to like it), then anyone can.
What I loved least about this dish:
Nothing. Just be sure your almonds and sesame seeds are fresh. Remember, they go rancid after sitting too long… and you don't want off flavors to ruin this treat.