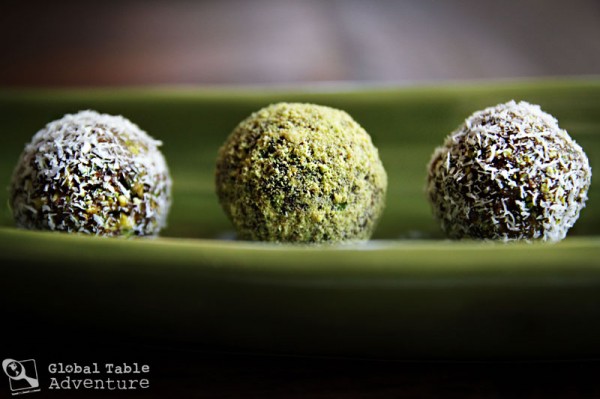 As far as I'm concerned, the best – and quite possibly the only way to time travel is to cook.
Reading gets us only partway there – we dream ourselves into other times, other lands. But they remain just that – dreams.
Visiting ruins gets us a little closer. But, at the end of the day, ruins are simply ruins – fragments of the splendor that what once was.
But, when it comes to cooking food from ancient times? Instant time travel. In my mouth.
When I cook I am potentially eating exactly what someone long ago ate.
I can shut my eyes and focus in on the beautiful flavors of that time and place. I might as well be there.
Want to join me?
Let's do it.
Introducing date balls. One of the world's earliest treats. Fit enough for a king.
The most amazing thing about Date Balls is exactly how long they've been around. You'll find them in Iraq today, but you also would have found them in ancient Babylon, when they were called Mersu. At least, that's what the Yale Tablets say.
Making them is simple. There's nothing to it. You just need a food processor or a knife and loads of patience.
Makes 12
Ingredients:
1 cup pistachios
1 cup pitted dates
1/8-1/4 cup pistachios, ground for rolling and/or 1/8-1/4 cup shredded coconut for rolling
Method:
1. 2. 3…. now, take a deep breath and fly back in time.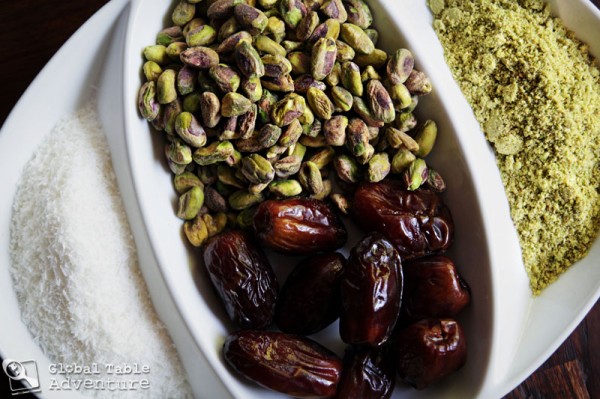 But, for the sake of convenience, let's take our food processor with us.
We begin our journey by blending dates into a paste, then add the pistachios.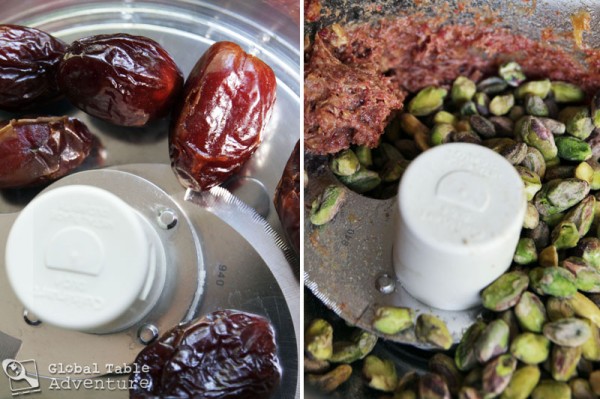 Pulse until a coarse mixture forms.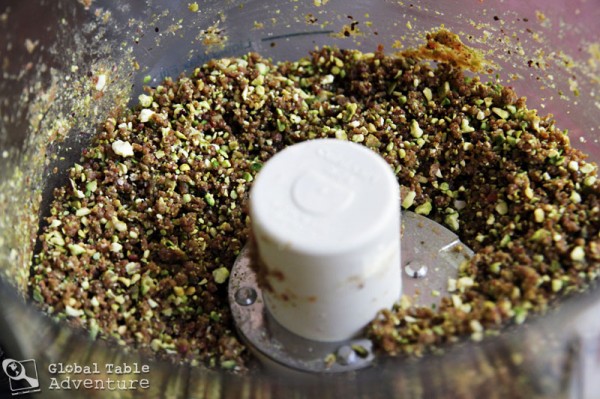 It'll ball up when you press the sweet goodness with your fingers. Form into small balls. I leveled the mixture in a tablespoon to make sure they all came out the same, then I rolled them in my hands. About half way through I washed my hands and the spoon to reduce stickiness. This made a dozen.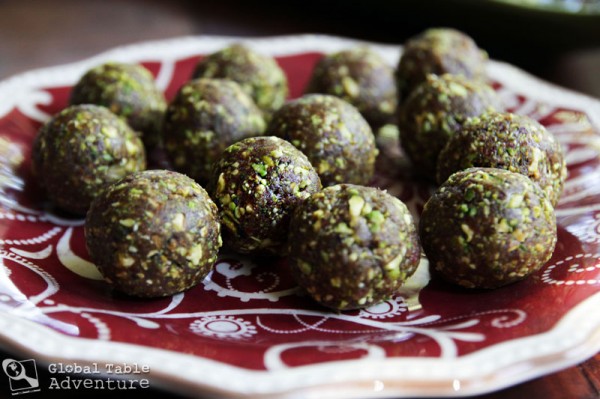 As a finishing touch, roll the date balls in ground pistachios or shredded coconut. The pistachios coating is more traditional, although the coconut is fun.
(make ground pistachios by pulsing a 1/4 cup in a coffee grinder or food processor.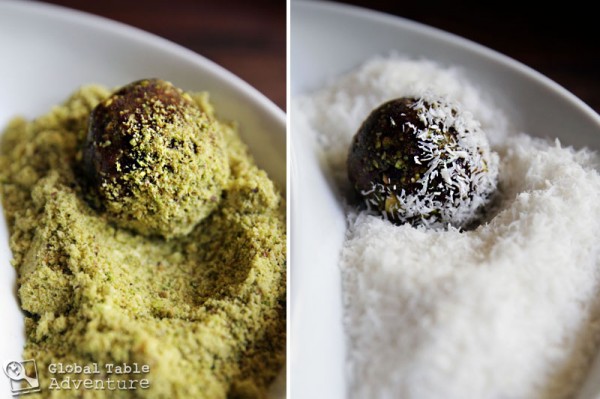 Since I'm never good at choosing, I did both. And it was wonderful.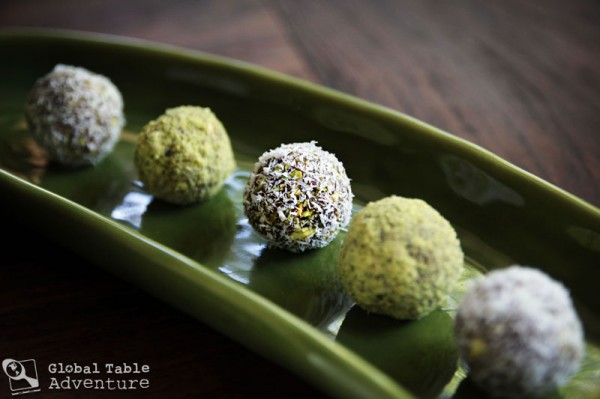 These are definitely going on the table at my next gathering, when we'll all fly back in time together.
Smiling. Laughing.
And, just possibly, walking up to the Ishtar Gate, headed to a party with lots of Pistachio Date Balls.
While we can only dream about what it would look like, we know it would taste delicious.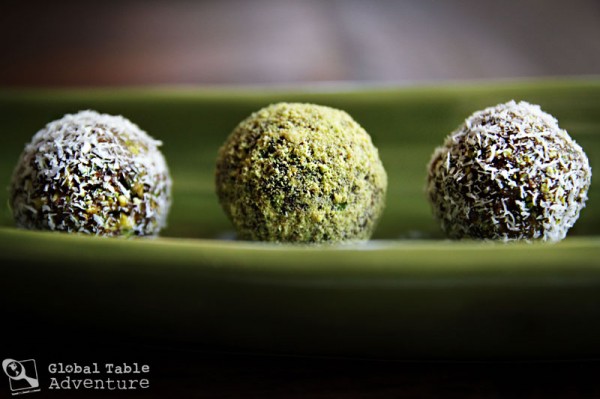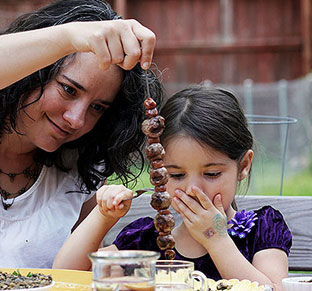 Hungry for more?
Be notified when National Geographic releases my memoir.
Simply fill in your details below.