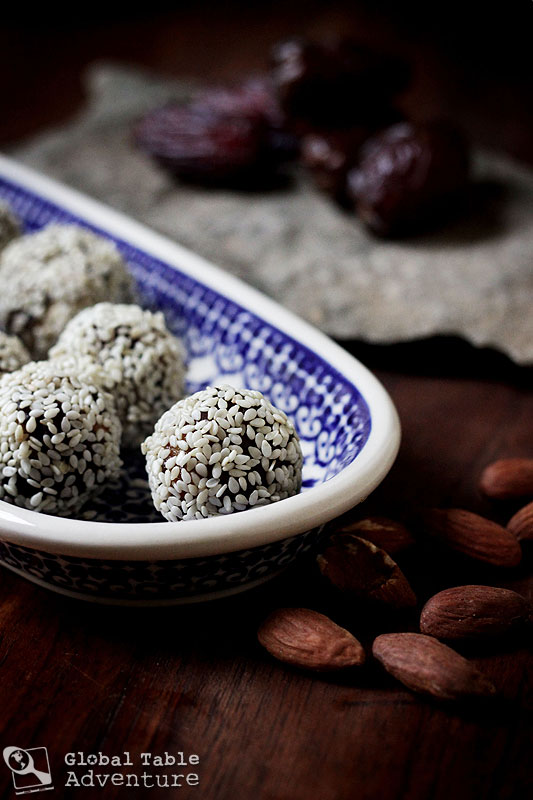 When I made the amazing Pistachio Date Balls for Iraq, I thought I'd seen the easiest recipe in the world.  It only uses two ingredients (third if you feel like getting extra fancy), and there's no cooking. Well, today's date balls are even easier: they don't require a food processor.
Boom!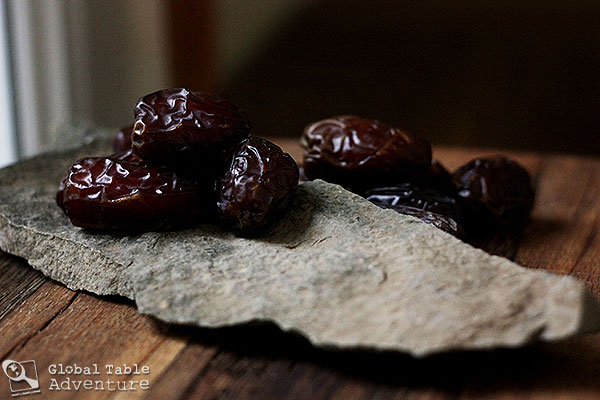 Even as simple as they are, the flavor is amazing – as though from a much more complex recipe. There's a sweetness from the dates that transports me straight to Yemen… I mean, forget it.
Let's just lay under some Yemeni trees for a while, before we get around to making this recipe. Okay?
Now, maybe this sunny afternoon in Yemen has you wondering: why include almonds and sesame seeds? Why not just eat straight dates?
Well, you know how good peanut butter is with jelly? The balance of the nuttiness with the fruity date in this dessert is similarly satisfying.
And addicting. Before I knew, I ate three of these.
And to think. When I started this adventure, I (thought) I hated dates.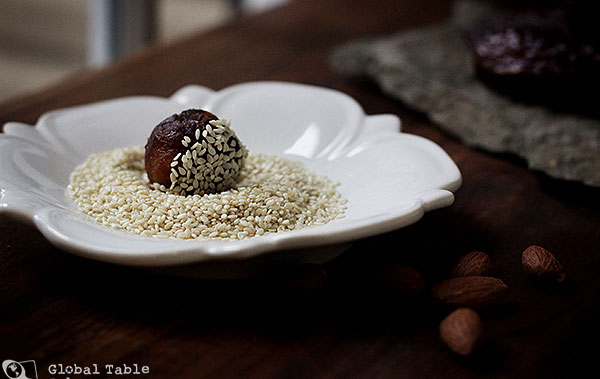 Makes 18 date balls
Ingredients:
18 dates
18 whole almonds
1/4-1/3 cup sesame seeds
Method:
You can make these for a party. You can make these for a gift. But you might want to make extra, because they go fast!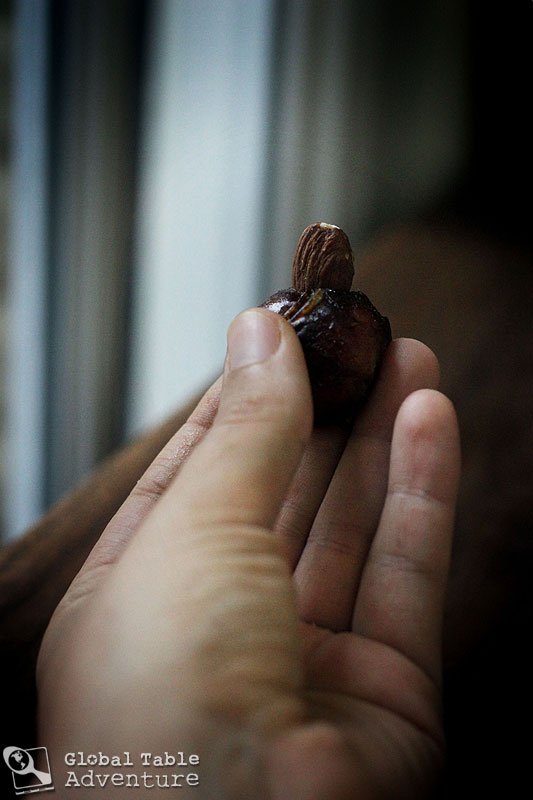 First, remove the pit from the date.
Tear the date in half and turn it "inside out."
Put an almond in the middle, then roll it into a ball shape.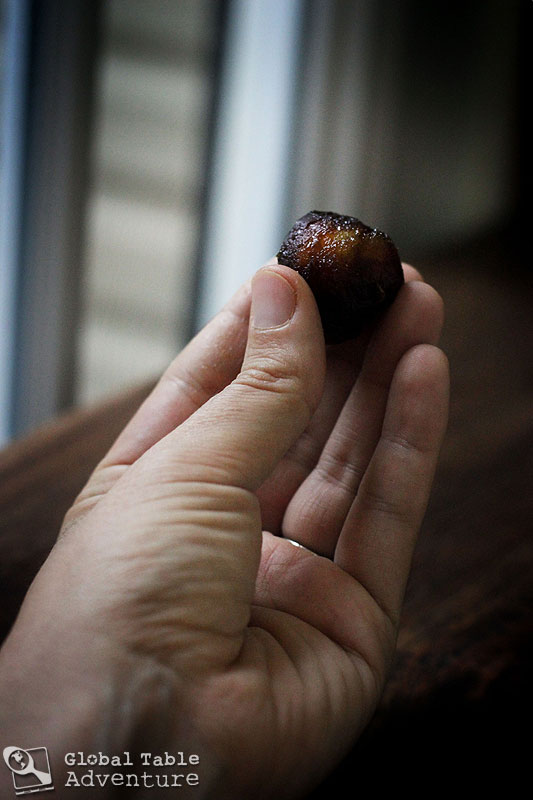 Do this with all the dates, placing them on a plate as you go. Your hands will be very sticky. Once you're done rolling all the dates, wash your hands (this is a good time to wash them, as most of the messy work is done).
Next, put the sesame seeds in a small container. I started out on a plate, but soon learned that reusing the deep container the dates came in works much better. This is because you can drop one in, shake it around and pull it out, and it'll be covered with sesame seeds.
Very easy.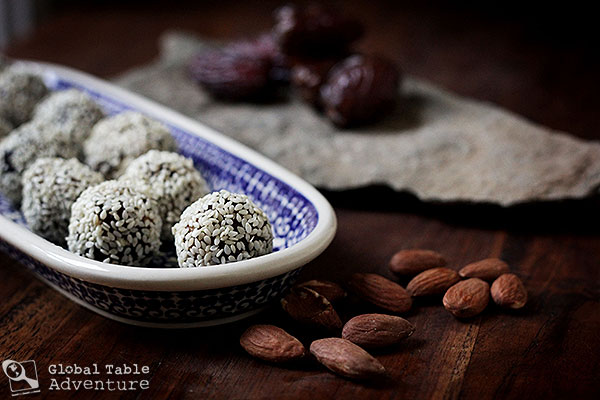 Serve immediately or store in an airtight container for several days.
Happy Halloween! (Ava and her dolly were the starry night! What were you?)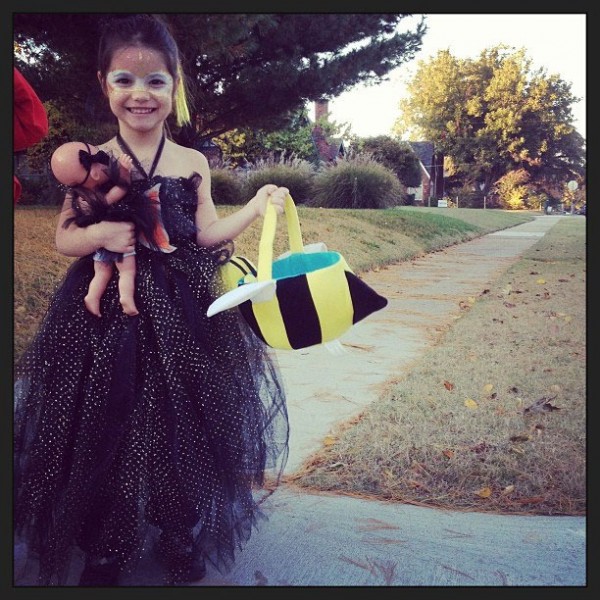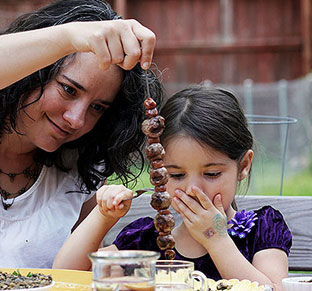 Hungry for more?
Be notified when National Geographic releases my memoir.
Simply fill in your details below.