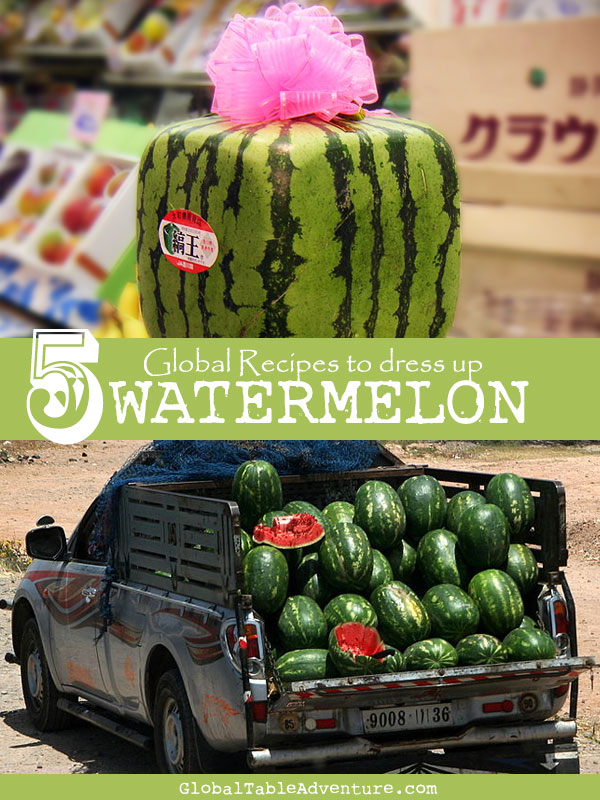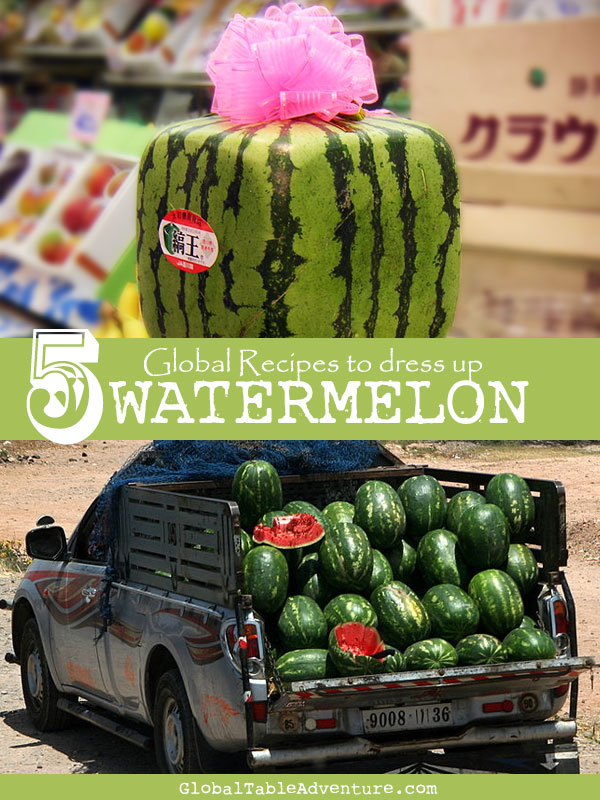 Thump the bottom of a watermelon and you thump millenia of history. The sound might be hollow, but the content is ripe. Origins of this hefty fruit trace back to Southern Africa, though fandom is widespread: even Egypt's beloved boy Pharaoh Tutankhamen (a.k.a. King Tut) stashed away some watermelon seeds in his tomb to ensure an abundant (and refreshing) afterlife. Today, watermelon can be found all over the world and is especially beloved in Africa, Asia, and Oceania.
While the simplicity of a fat slice is always welcome, here are a few foolproof ways to add a touch of elegance to your watermelon experience:
1. Watermelon lemonade [Recipe]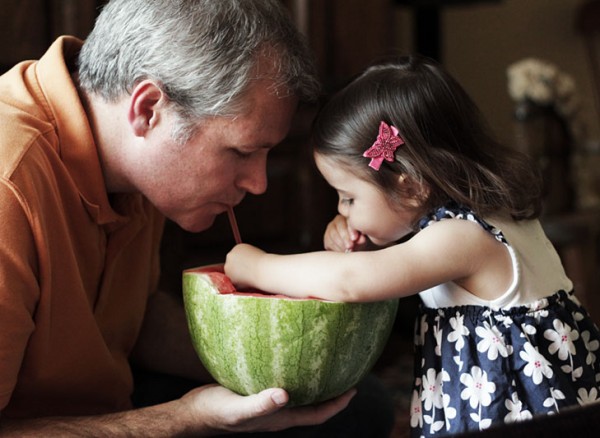 Watermelon and citrus grow abundantly in West Africa. When the fruit is in season, piles of melons line the streets. This naturally pink lemonade is a great, easy way to use up extra watermelon (or even that not-so-perfect specimen).  But, be warned this drink is hard to resist on a hot day – it'll be gone before you know it! Try the recipe.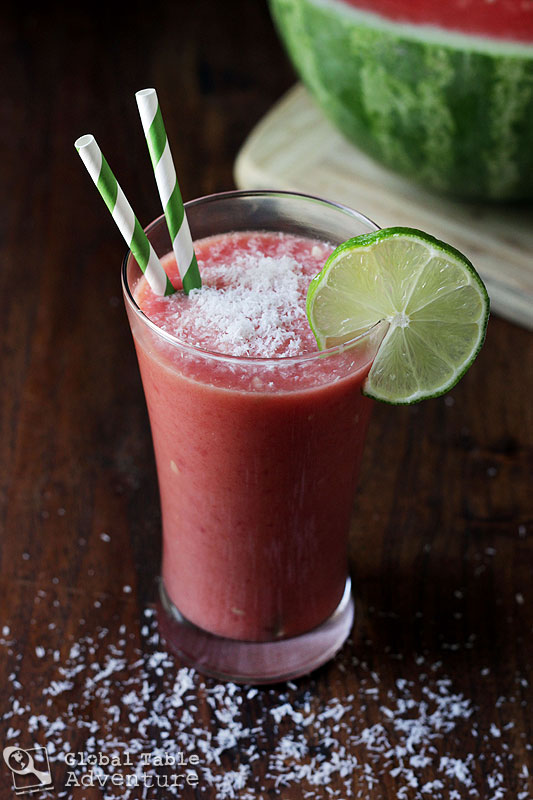 Here's anther drink – this time with texture – from Tonga in Oceania. Grated watermelon, coconut milk, and a tart squeeze of lime juice come together in this addictive Oceanic drink that's more slushy than smoothie. Ironically, the slushy qualities are textural – there is no ice. Slurp your own today.
3. Watermelon Jam [Recipe]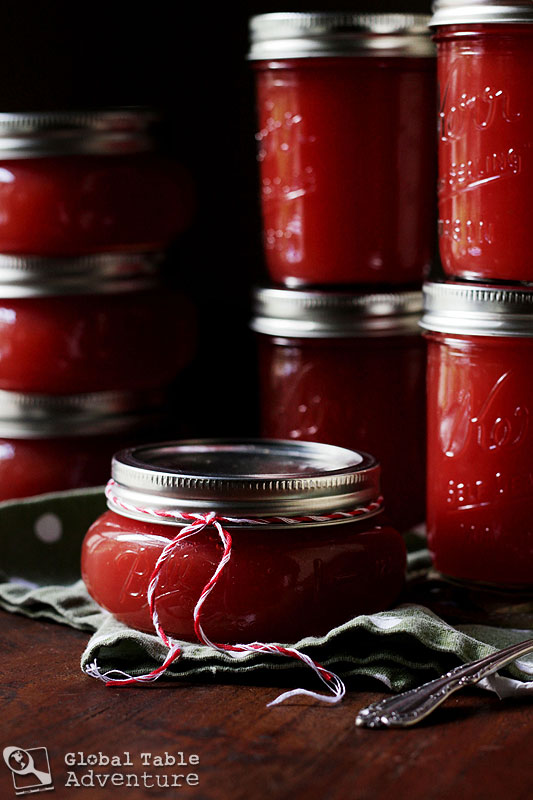 Central Asia loves watermelon so much, there are entire festivals devoted to the fruit. Even simple afternoon teas will include a bit of watermelon, sometimes in the form of jam as we learned when we cooked Turkmenistan. Making watermelon jam is surprisingly easy and a great way to capture the essence of summer for hostess gifts. Pop a jar open in the dead of winter and the room is bound to warm up. Let's Jam.
4. Watermelon and feta [Recipe]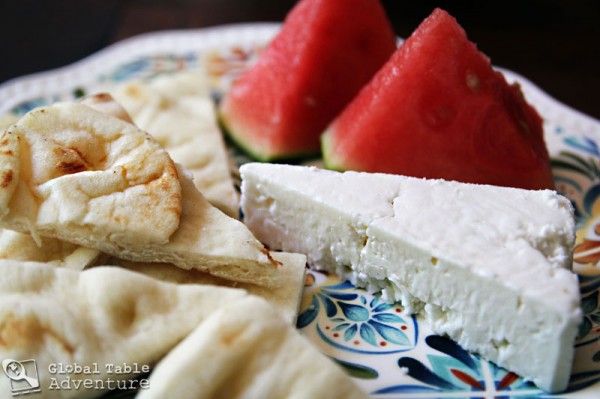 The salty/sweet combination of watermelon and feta might seem classic today, but there was a time that this was a purely "foreign" idea, inspired by the cuisine of the Middle East. We first experienced it whenever we cooked Jordan with the addition of pita bread… and were immediately hooked. Bite into the basics now.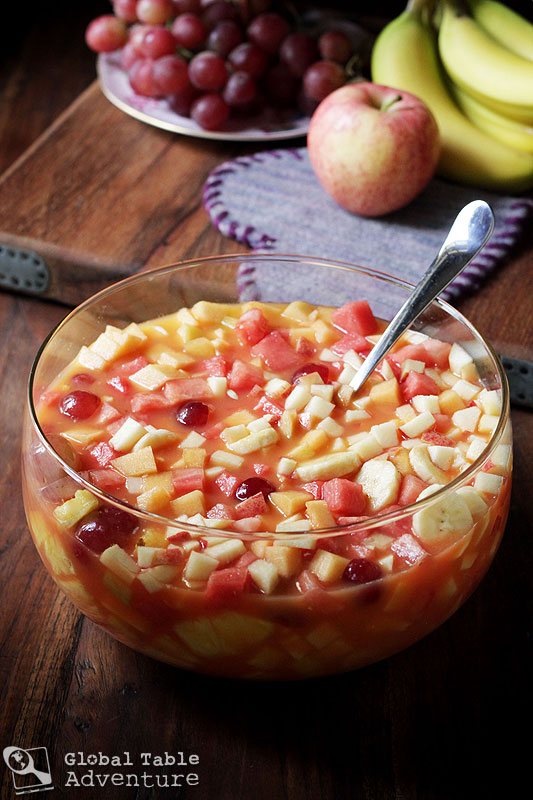 Venezuelan fruit punch is incredible. Think fruit salad with the fresh flavor of orange juice and grenadine. Our superstar watermelon dances around in this soft pink drink with apples, grapes, banana, and pineapple… making every sip/bite a festival. No wonder Venezuelans keep some on hand in their refrigerators just about constantly! Create a punchbowl for your next party!
Photos: Square watermelon by laughlin from Tokyo, Japan. Truck of watermelons in Morocco by Makary.