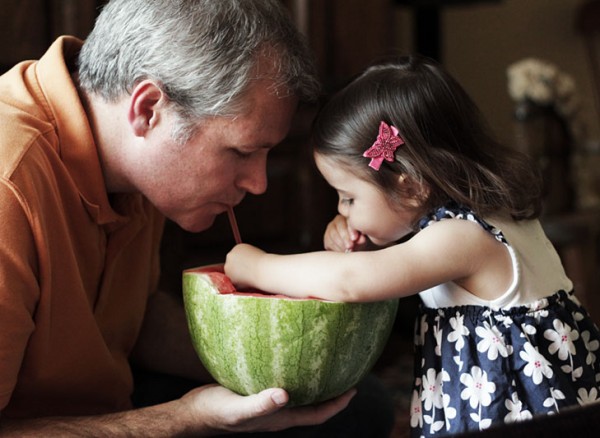 Makes 1.5 quarts
Gulp, gulp, slurp. A quart and half of homemade Watermelon Lemonade lasts 13.3 minutes in this house. When served out of half a melon? It's gone quicker than a cat's meow. As the pitcher empties, our bellies swell – Mr. Picky's most of all. He loves the stuff. He's been known to drink an entire cup in one long draw, his eyes grinning over the rim.
Today's recipe is inspired by the flavors of Ghana, where heavy watermelons pile up in the markets all summer long. This sweet/tart drink uses up the juicy fruit up quickly – perfect if there's a lack of refrigeration (or – ahem – if there's no room in the refrigerator for a half-eaten watermelon). So, scoop up your leftover watermelon for a pitcher of this rosy drink – you'll be sitting pretty when the mid-summer sun tries to beat you down.
Ingredients:
1 cup fresh lemon juice (3-4 large lemons)
6 cups scooped watermelon, blended (3.5 cups after blending)
1/2 cup sugar (or to taste)
1/4 cup water
2 cups ice, plus more for glasses.
Method:
Spend the week avoiding paper cuts. Next, juice the juiciest lemons you can find. While you work, whistle like an African. When you're done, you can rub the spent lemon halves all over your car, especially the hub caps. That's what my mom does.
You'll have to ask her why. Her neighbors are also curious.
As am I.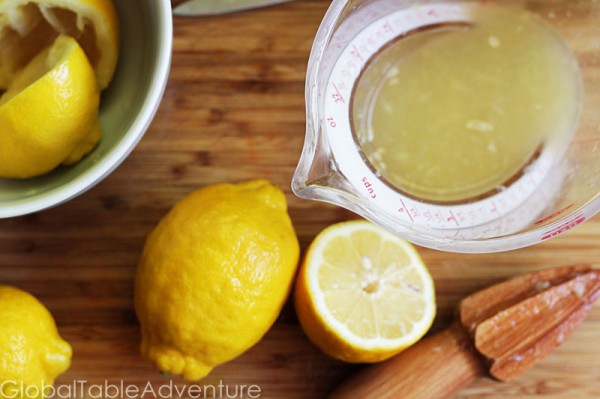 Next, scoop the watermelon into a blender. You'll need about 1/3 of an average watermelon to get 6 cups.
Not counting the bits you snack on.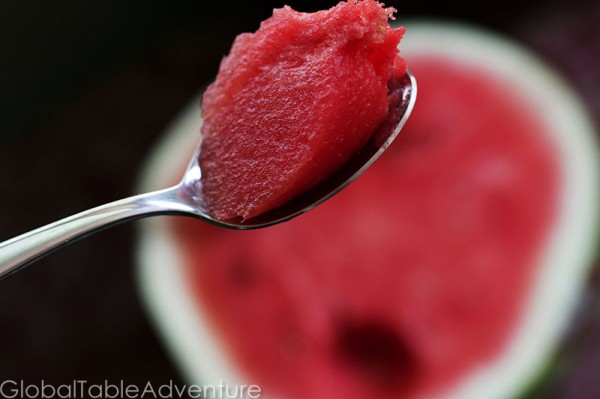 Oh, and I have news for you.
The seedless kind aren't really seedless. Not when you get to the center.
Not to worry. Blend the watermelon up, seeds and all. You're looking for about 3.5 cups of puree.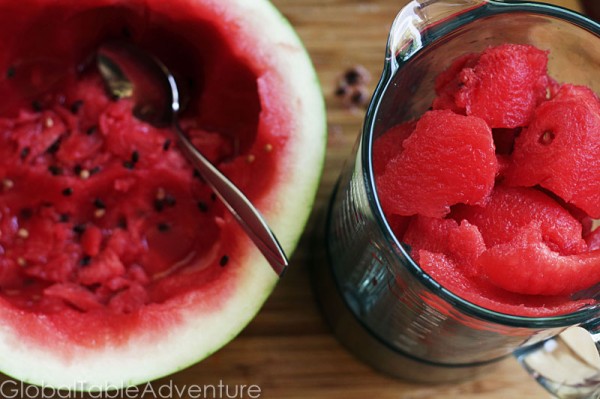 Next, splash in the unstrained lemon juice. Strain it all together. The finer your strainer, the less pulp you'll have.
"Goodbye seeds!"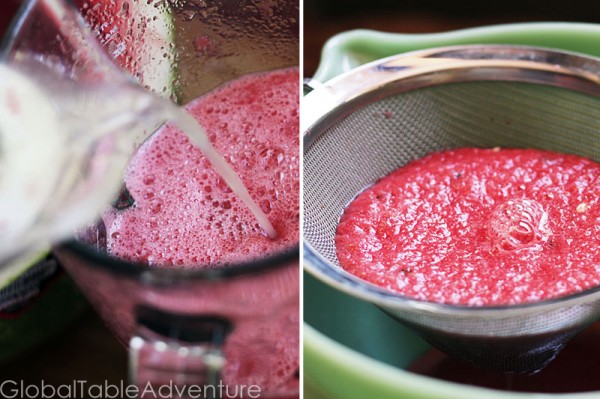 Meanwhile, heat up the water and sugar in a small saucepan. You may like more or less sugar – depending on how sweet the watermelon is. And depending on how sweet you are. Simmer gently until the sugar dissolves. Pour into the strained watermelon mixture.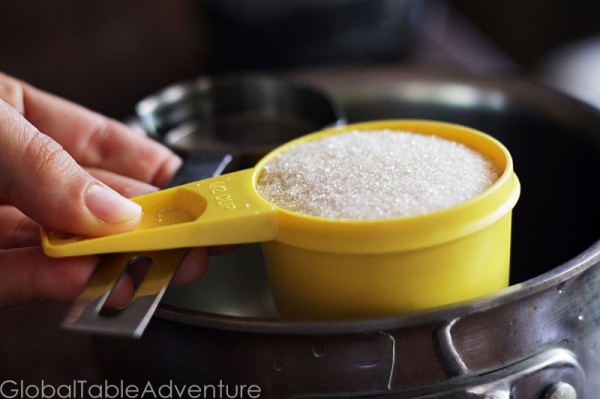 Next, add 2 cups ice and let chill in the refrigerator until needed.
Either eat straight out of a watermelon half, or serve over extra ice and…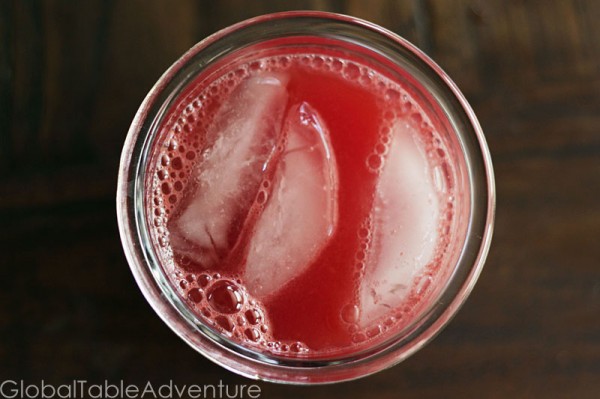 … for brownie points… add a little watermelon ball on the rim. (Simply use a melon baller, then slit the ball partway with a knife to fit it on the rim.)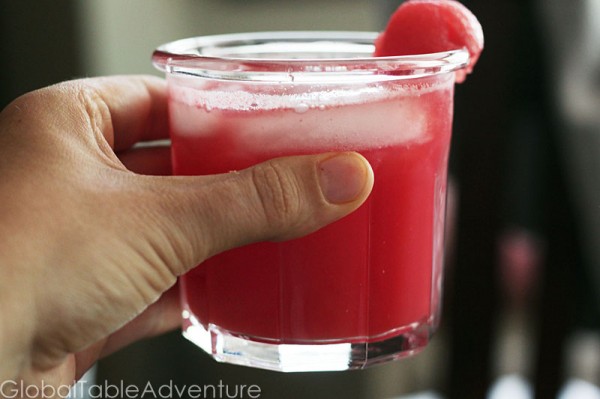 Sip while swinging in a hammock, with the company of bluebirds, cardinals, and squirrels.
Seems like all the animals are playful this time of year. Especially when you give them nibbles of watermelon.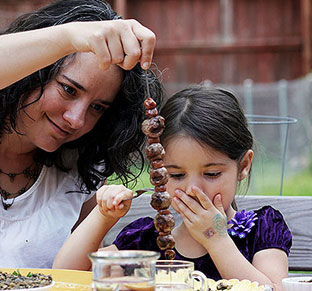 Hungry for more?
Be notified when National Geographic releases my memoir.
Simply fill in your details below.