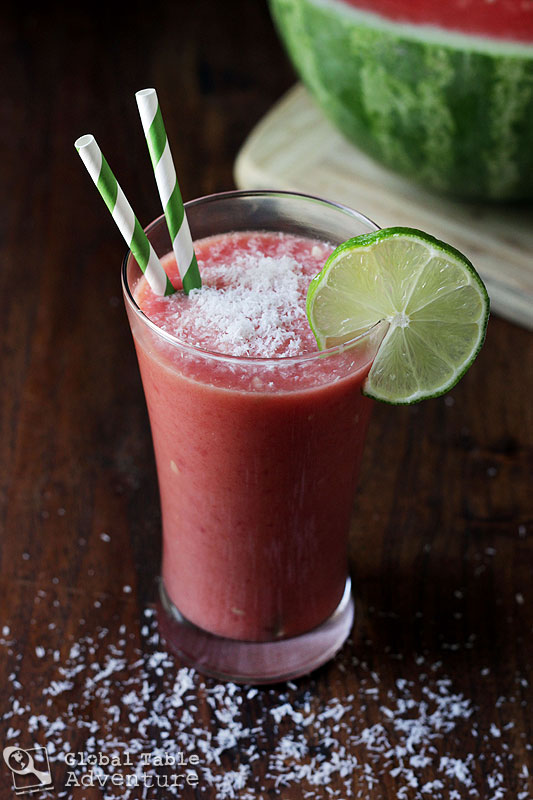 Sun. Sweat. Waves. If lemonade is the go-to poolside drink in the United States, 'Otai is the go-to ocean-side drink of Tonga. Our recipe for 'Otai takes us way out into the southwest Pacific, where the tropical days lull a person into putting away their smartphone.
Can you imagine? Oh, please, someone take my cellphone from me!!
My heart is there already.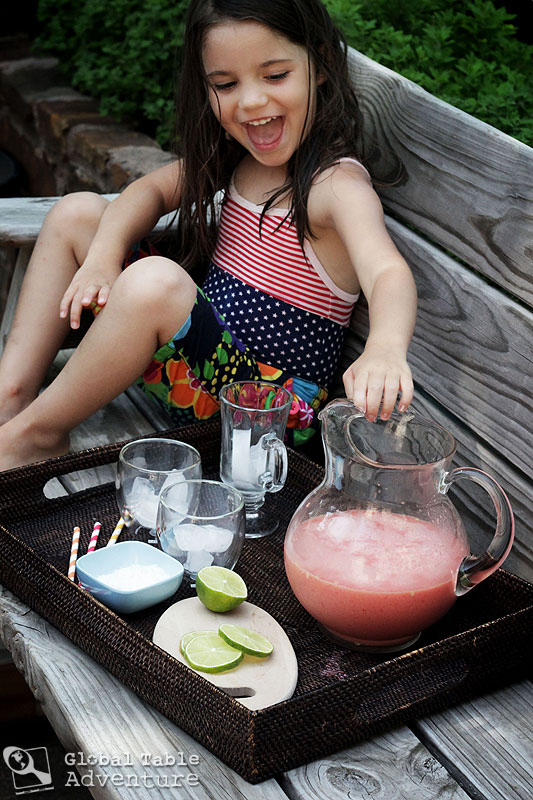 I promise you won't need your phone to enjoy this drink.
What you do need? A watermelon, a can of coconut milk, and some shredded coconut. If you want to get fancy, you can add things like crushed pineapple or papaya, too. A squeeze of lime juice brightens up the flavors (and looks fancy schmancy)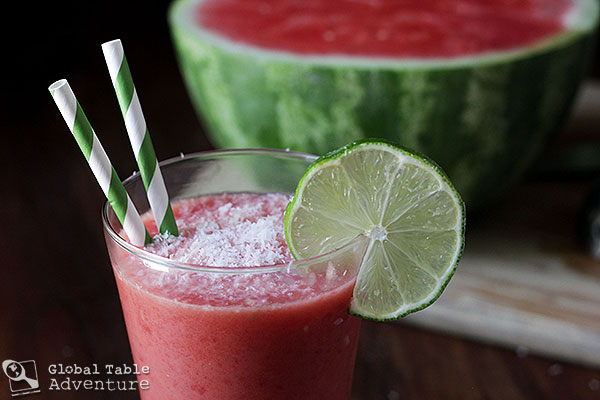 TIP: The watermelon and coconut milk should be very cold. Refrigerate them overnight.. or you could make the drink ahead, and refrigerate it for several hours, or overnight.
While you wait, paint your toenails watermelon pink (or is it red?). Use three coats. No biggie.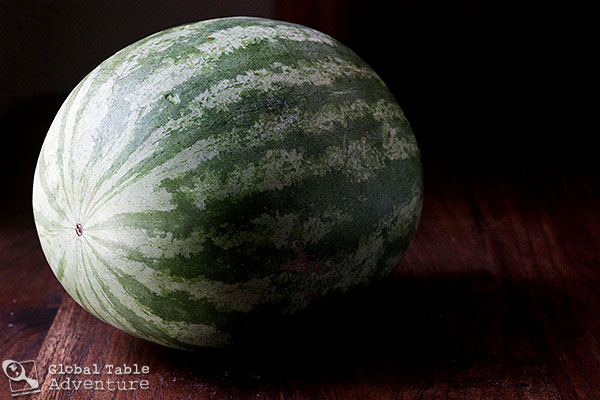 Makes about 1 1/2 quarts
Ingredients:
1/2 seedless watermelon (about 5 cups mashed)
1 15 oz can coconut milk
1/2 lime, juiced
shredded coconut, to taste
Method:
Let's have fun!
Add watermelon flesh to a large bowl. Crush it, using a potato masher or by pulsing with a blender (regular or immersion)… You want to leave it with some texture and body. In Tonga, this used to be done by grating the watermelon with something like a fork.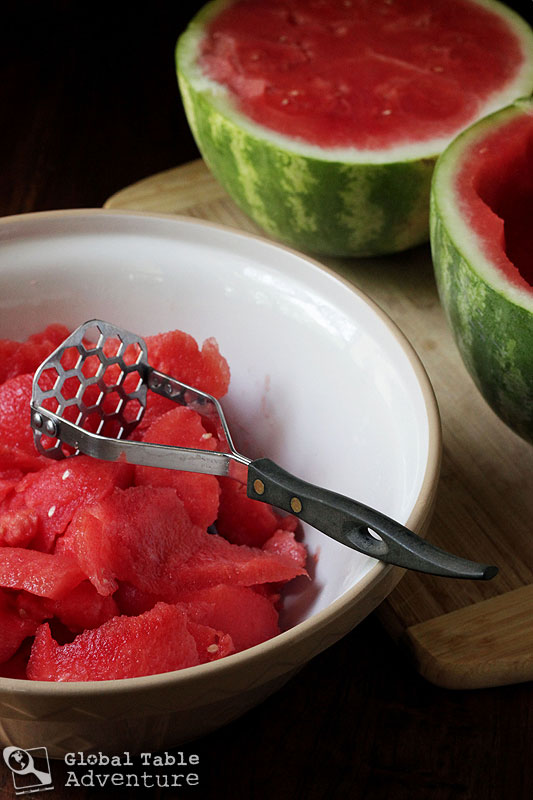 I ended up using my immersion blender since I couldn't get the pieces small enough (for my tastes) with the potato masher.
Don't let those white seeds bother you. Every picture of 'Otai I've seen has 'em.
When you get the texture to where you like it, stir in the coconut milk and fresh squeezed lime juice.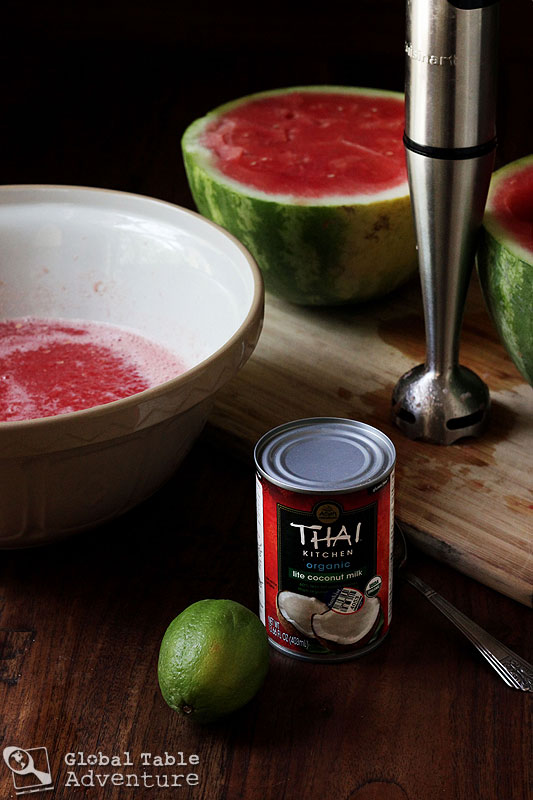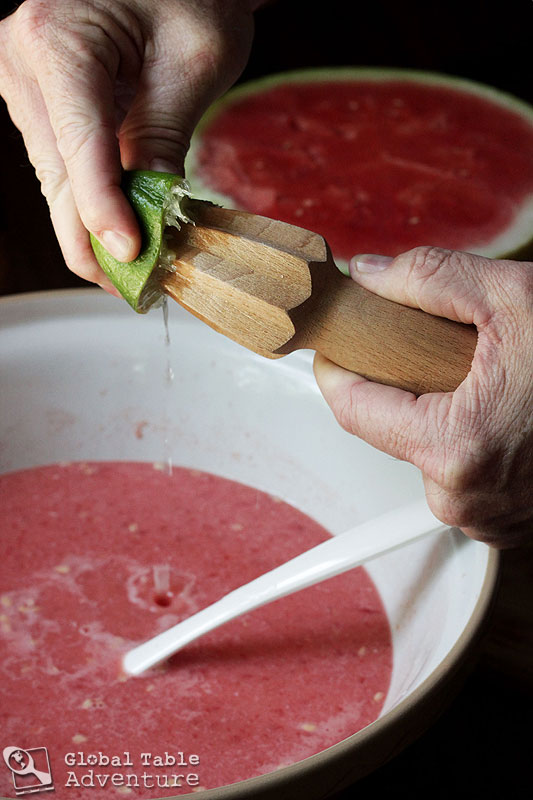 Pour into glasses over ice (if you'd like) and top with shredded coconut. Garnish with a wedge of lime.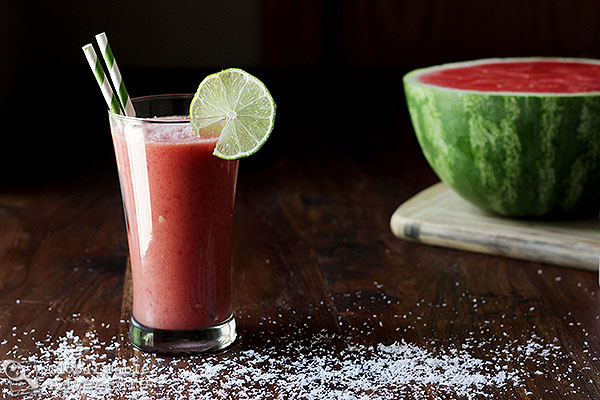 'Otai is naturally sweet, tropical, and full of body. The little bursts of watermelon are the most fun, but watch out – they might clog your straw!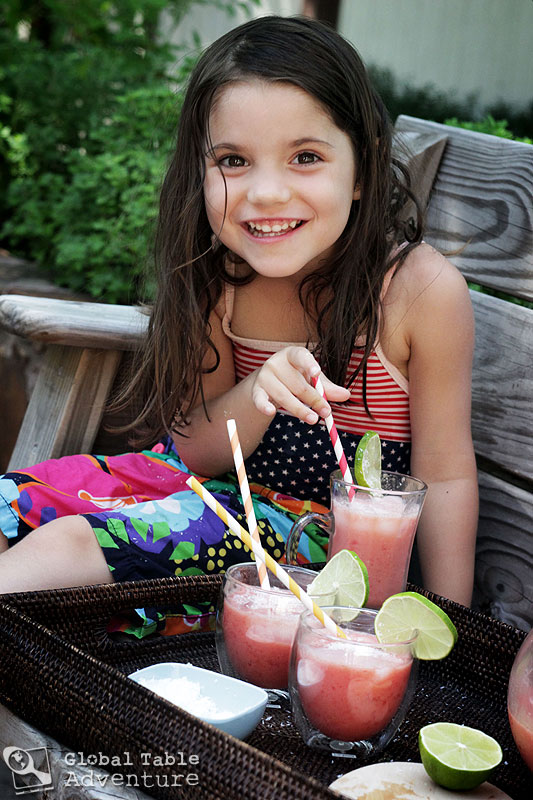 Enjoy with the sparkle of a tropical Tongan day…
Ahhh…lovely.
(Tell it to me true, what's the longest you go without your cellphone on you? Can you make it an hour? A day? A Weekend?)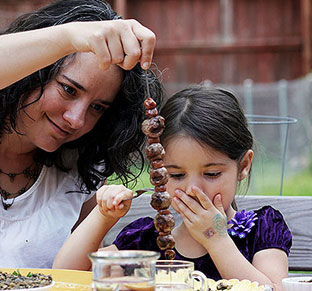 Hungry for more?
Be notified when National Geographic releases my memoir.
Simply fill in your details below.