Over spring break Ava took an amazing art class with local artist Annie Ferris.
An Unexpected Friendship
Annie and I first connected back when I was on Rick Steve's radio show on NPR. She had the radio on while running errands and almost screeched to a halt when she realized I was cooking the world from Tulsa – the same city she lived in. Annie logged on to this web site, emailed me, and – long story short – invited me to speak to her middle school Global Gardens class.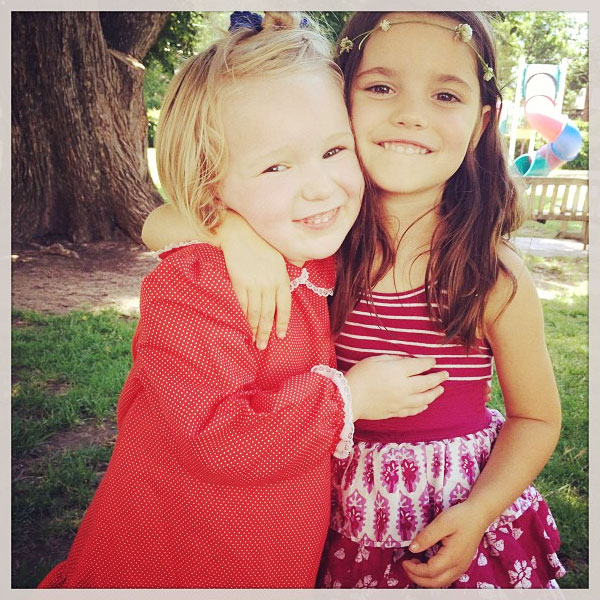 We soon discovered we had daughters the same age and many similar beliefs regarding peace, appreciating other cultures, and the important role of food in bringing the world together.
Annie's friendship – and our daughters' – are two of the happiest things to come from starting this blog.
Two Worlds Unite
When Annie suggested we collaborate on an Around the World Art Class over spring break I didn't hesitate.
For 5 days Annie taught the kids art from Russia, India, Australia, Rwanda, and the Navajo Nation… on their final day they had an art show. To make an already special afternoon ever more fun, I created global nibbles from each of the places they'd studied.
What do you serve at a Global Art Show?
*
INDIA
*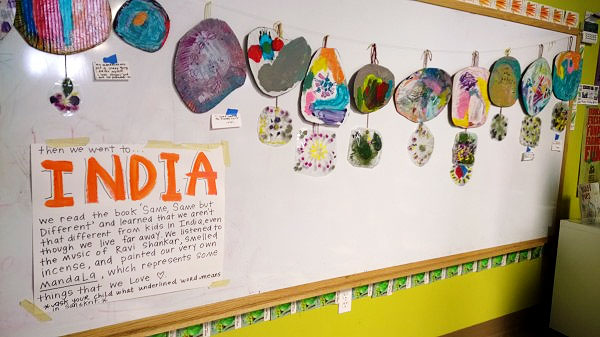 There were Kulfi Pops from India to go with the Mandalas.
Kulfi is ice cream made with pistachios, rose water, cardamom, and bread.  And you don't need an ice cream maker.
True story.
Tip: These can be made several days ahead of time.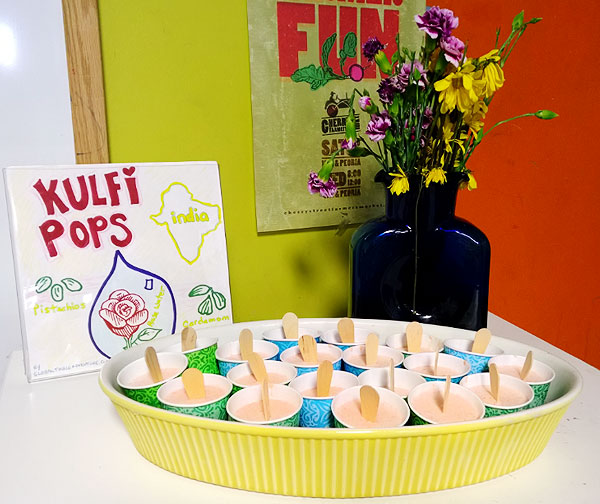 *
RUSSIA
*
I also made Homemade Rye Bread with Beet Caviar from Russia to go with the Matryoshka Dolls.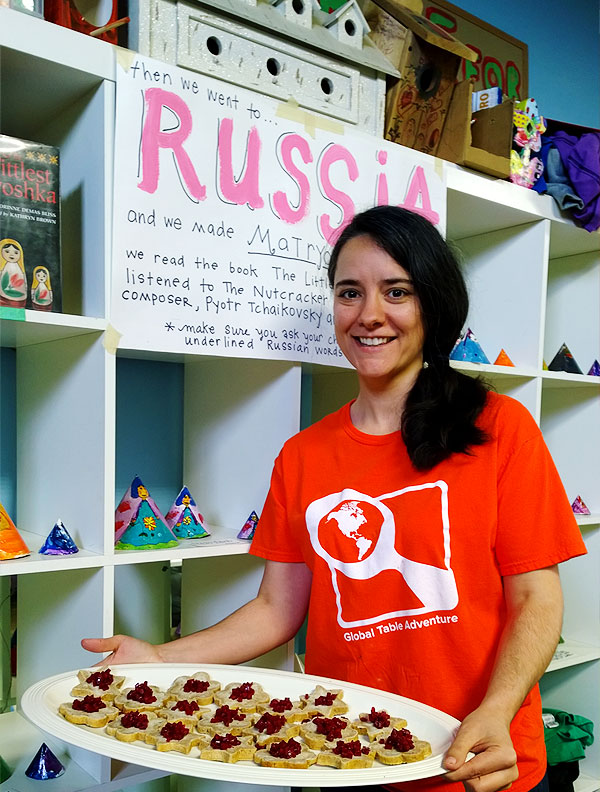 I made the rye bread and beet caviar the night before. Beet caviar can be really complex, but I kept this one simple for the kids: 1 can beets (chopped), a few sprinkles of dill, a drizzle of oil, and garlic salt. All to taste.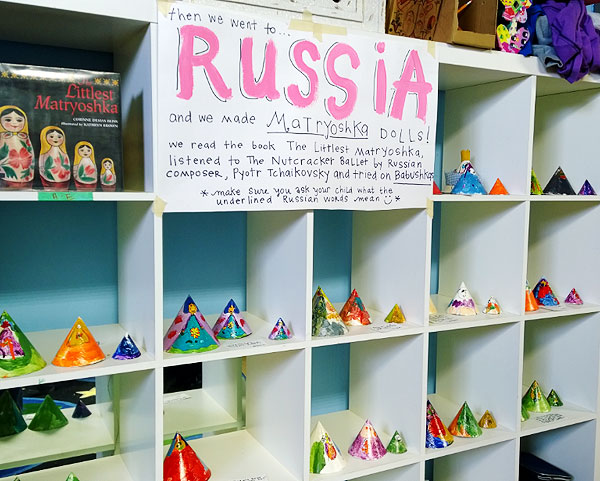 *
AUSTRALIA
*
I made Lamingtons from Australia to go with the children's Aboriginal paintings (many of them chose to paint iguanas)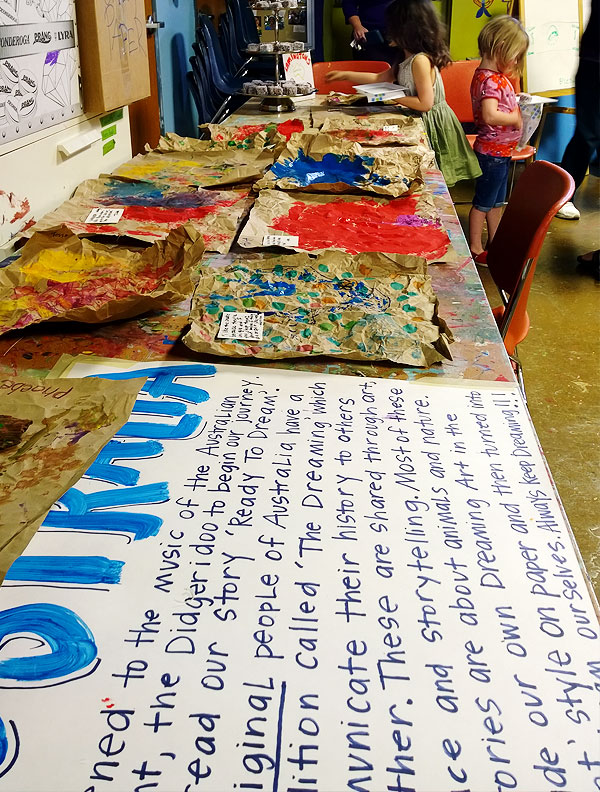 Lamington quick fix: Dip day-old prepared and cubed cake into chocolate glaze and dunk liberally into shredded coconut.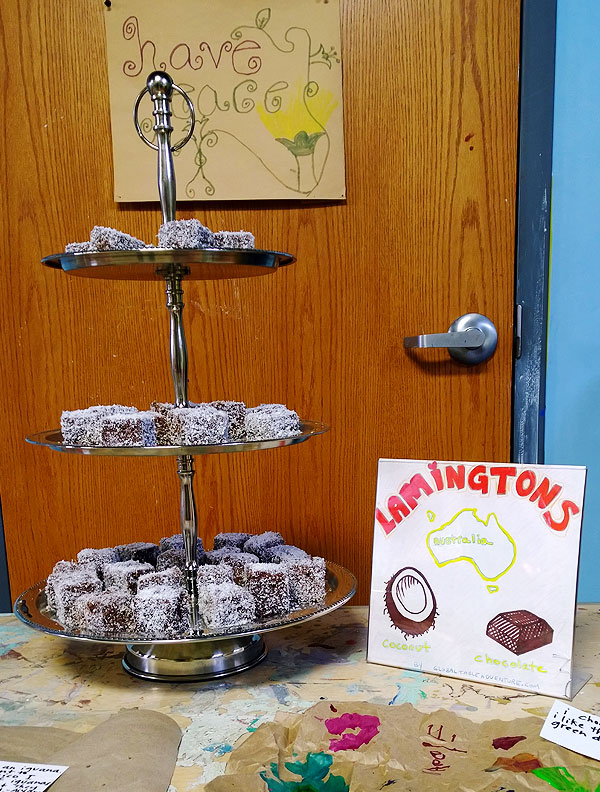 *
RWANDA
*
Then there was a pitcher of freshly prepared Mango and Papaya Smoothie from Rwanda to go with the Rwandan Peace Baskets (they made these with glue-soaked yarn draped over saran-wrapped bowls ).
So cool!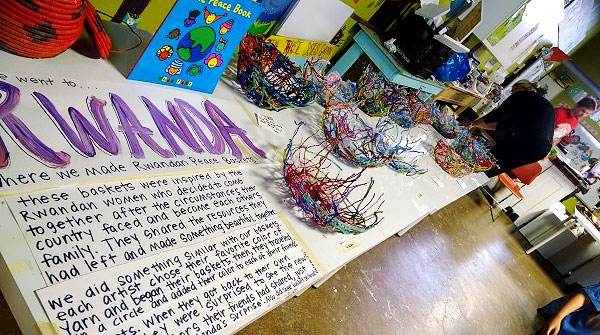 Tip: To make one half gallon blend a quart of papaya juice, 3 small mangoes, and one papaya.
Bonus? Mangoes are in season!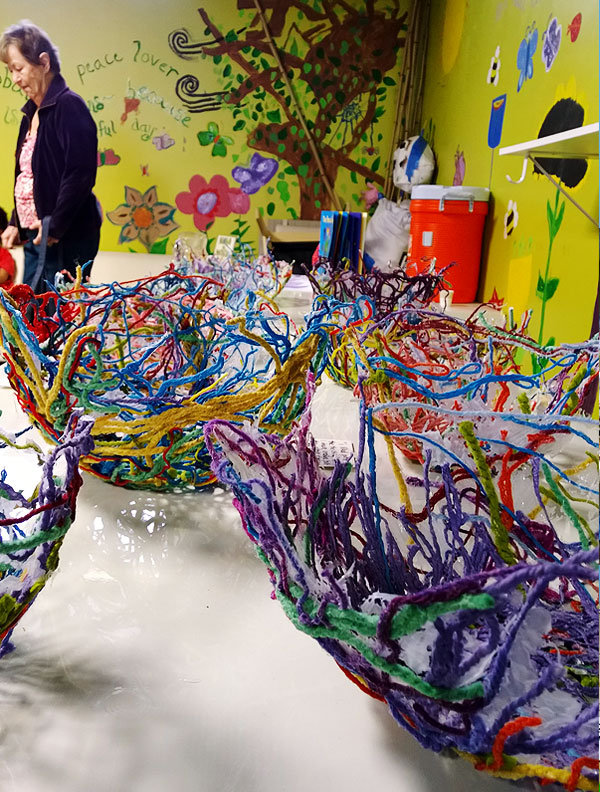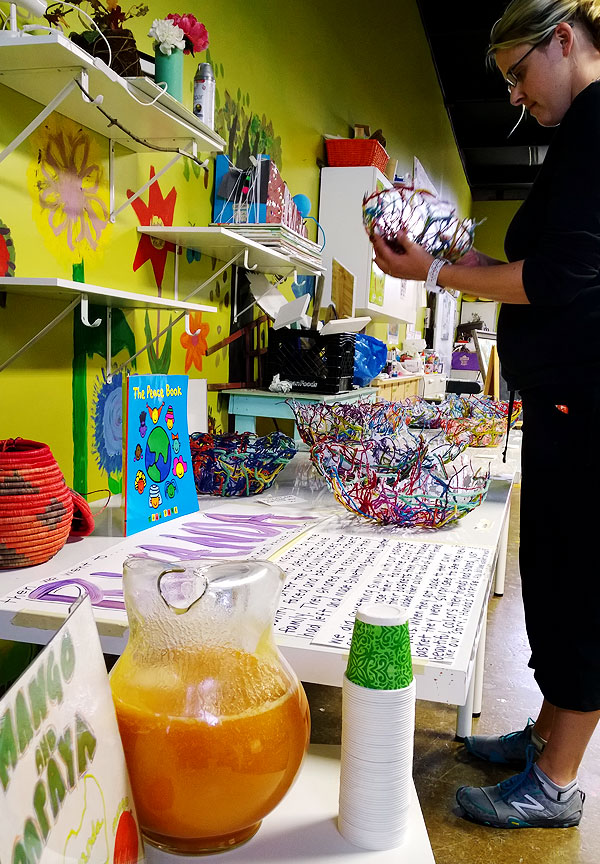 *
NAVAJO RESERVATION
*
And finally … the biggest hit was the "make your own Blue Corn Tortillas" station for the Navajo Reservation. Every child got to use the tortilla press to make perfectly thin tortillas.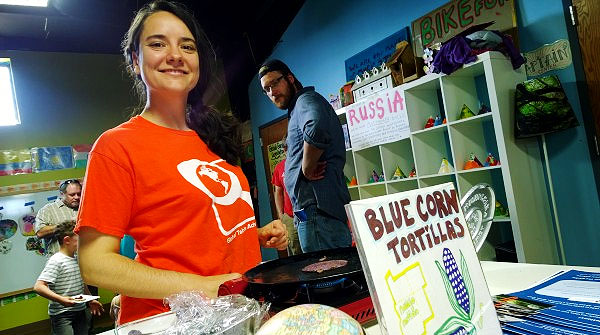 For this, simply mix blue corn flour, salt, and hot water to make a non-sticky dough. Let rest an hour, shape into small balls and – when ready to cook – press and cook a couple minutes on each side.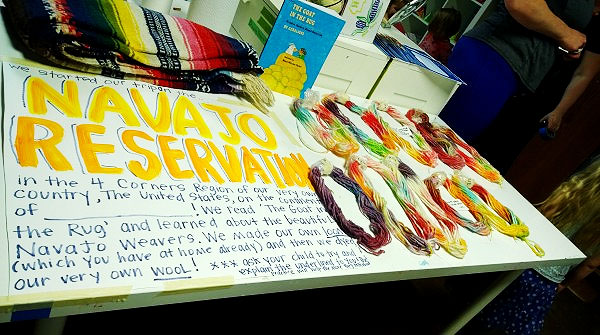 They went beautifully with the brightly colored yarn the kids made.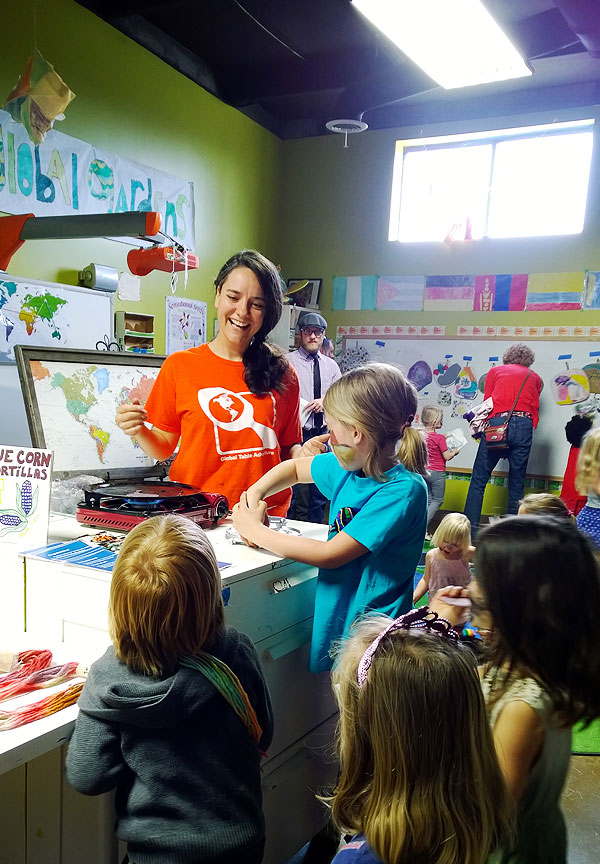 What did you do for spring break?
Did you travel?
Stovetop travel?
Or did you  keep plugging away at your regular routine?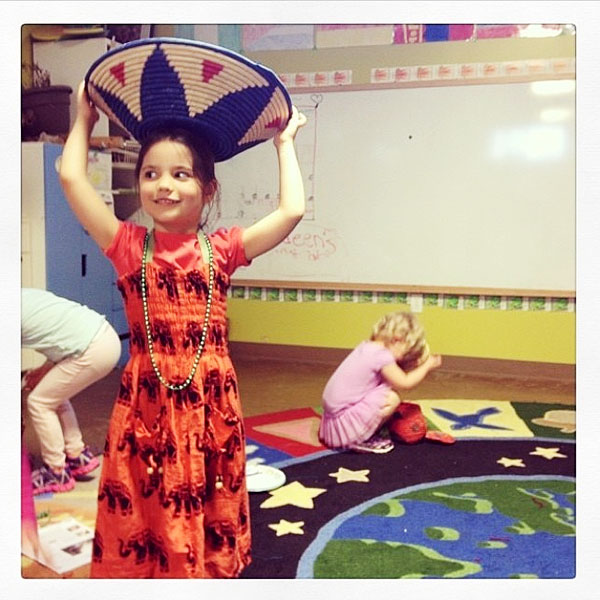 (For more pictures of the art class, check out Annie Ferris' overview)