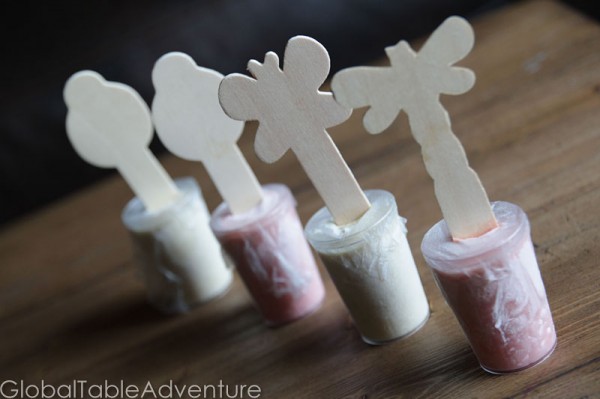 Makes 4.5 cups
The sweet, rich flavor of kulfi will transport you (and any toddlers you know) to India quicker than quick. No need for fancy equipment, either. Freeze the kulfi in any mold you have – I used plastic shot glasses from a party supply store. The two year-olds I polled had no problem with this.
Ingredients:
1 12 oz can evaporated milk
1 14 oz can sweetened condensed milk
2 slices bread
1 cup cream, whipped
2 Tbsp pistachios
1 tsp rose water
1/4 tsp cardamom
red food coloring, optional
Method:
Pack your bags. We're headed to beautiful Vagator beach in India.
Once there, we'll sit down with a few kulfi pops. You'll need whipped cream, evaporated milk, sweetened condensed milk, bread, rose water, cardamom…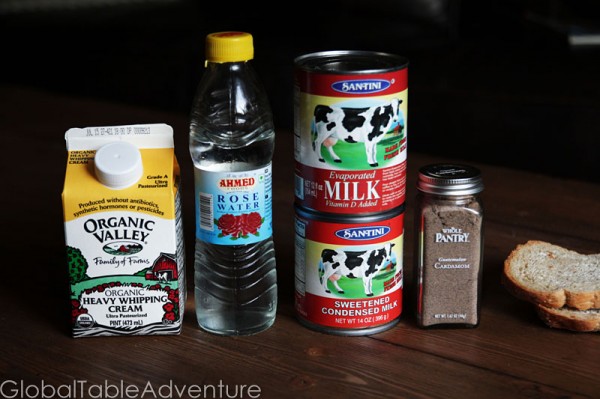 … and pistachios.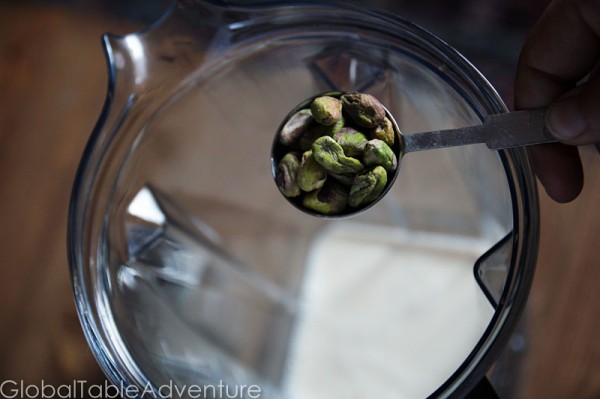 Add everything *except* the rose water and cardamom to a blender.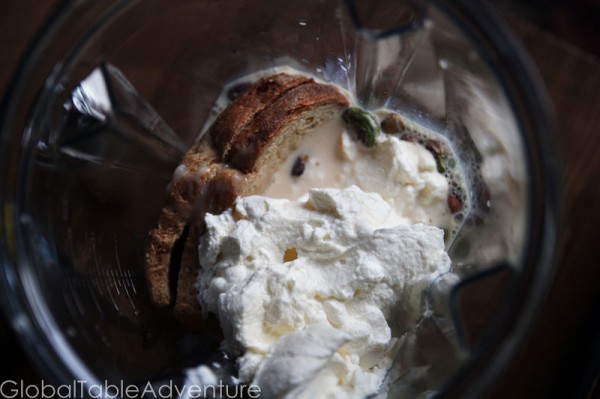 Once smooth, divide the mixture in two. Season one bowl with rose water and the other with cardamom.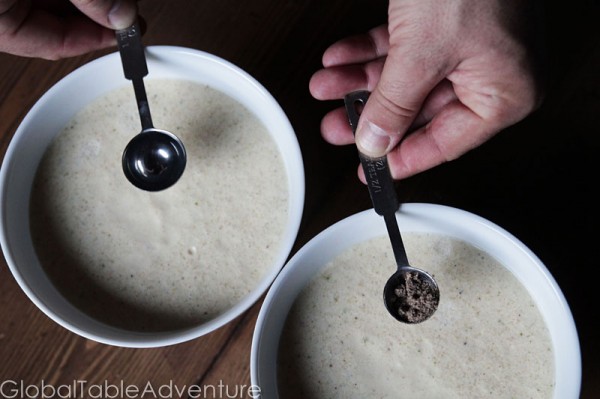 If you'd like, you can make the rose water pops pink with a drop of food coloring, so you can tell them apart.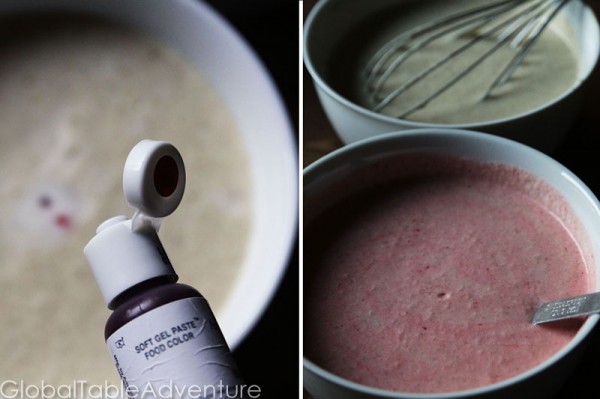 Pour into small molds. I like little plastic shot glasses. Cover them with press-and-seal. Thanks to my big brother, Keith, for posing as my extra deluxe hand model!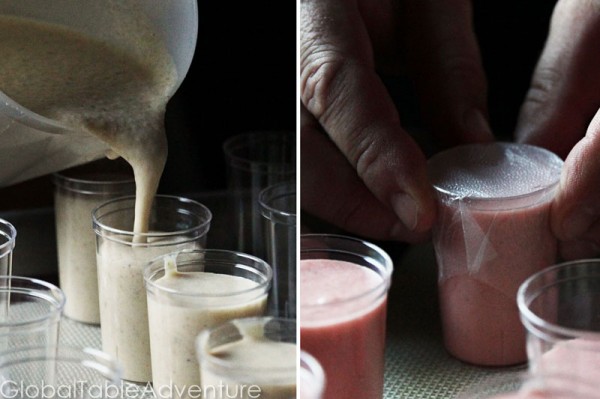 Stick the popsicle through the plastic – you may need to use a sharp knife to slit a little opening. The plastic keeps the stick centered in the cup.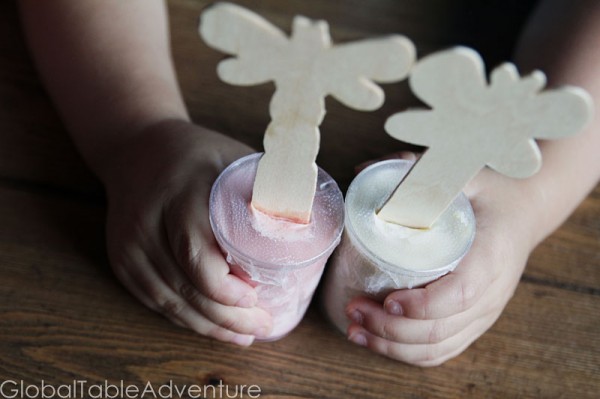 Freeze for several hours. Meanwhile, go build a sandcastle in the shadow of the cobra.
When you're done, eat a pop. Don't forget to offer the cobra a pop. It might cheer him up. He's looking awfully serious, latey.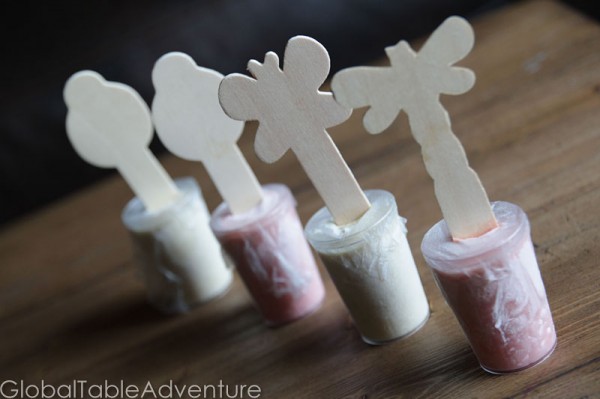 If there are no cobras nearby, share on a happy summer day with the neighborhood kids.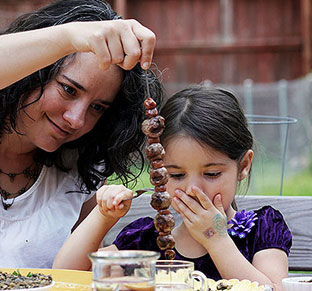 Hungry for more?
Be notified when National Geographic releases my memoir.
Simply fill in your details below.