At a restaurant, once I find an item on the menu that I like, I almost never order anything different again. It's terribly lazy and non Adventurous.,. but also comforting after a long, terrible, grumpy kind of day. While I've had my fair share of Chinese food, I broke out of my comfort zone this week and put together a menu of dishes I've never tried, although you will recognize the names.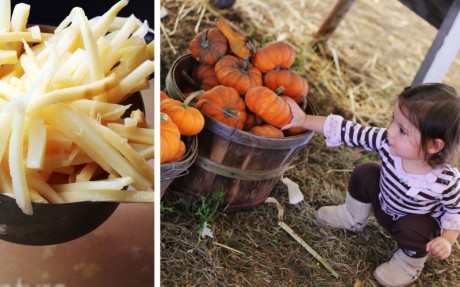 Have you ever had any of these dishes?
Mu Shoo Pork [Recipe]
From northern China, Mu Shoo Pork is a traditional stir-fry. Our version includes wood-ear mushrooms, chinese cabbage, bamboo shoots, and green onion. Mu Shoo Pork is commonly wrapped in Chinese Pancakes.
Chinese Pancakes with Green Onion [Recipe]
Chinese pancakes are made with dough, not batter. This recipe will show you how to cook two pancakes at once, separated by a bit of sesame oil and green onion.
Sichwan Chinese Hot and Sour Soup [Recipe]
Sichuan cuisine, from western China, is known for spicy, bold flavor. This soup, made with tofu, chicken, and chili peppers, is no exception.
Hot and Sour Cucumbers [Recipe]
This quick "pickle," popular in northern China, is made with vinegar, brown sugar, chili peppers, and mushrooms, and can be served immediately after chilling. Special thanks to Laura Kelley of Silk Road Gourmet for sharing this recipe with us. A version will be in the third volume of her cookbook series "The Silk Road Gourmet."