When I wrote this menu, I was thinking of my husband. That's why chocolate shows up twice. So why was I thinking of my husband? Because we're due for a romantic date night. Ever since baby Ava was born, date nights have been at home. That doesn't mean the date can't be special, though.  I chose this menu because most of the meal is made ahead and just needs assembly at dinner time, leaving more time for socializing.
NOTE: I just had the fortunate opportunity to speak with an Austrian. As a result, I've made some changes to the menu, for authenticity purposes.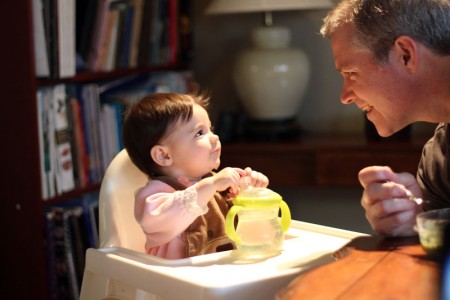 Sauteed Green Beans with Speck [Recipe]
Simple, yet delicious. Speck is dry cured smoked prosciutto and is used in many Austrian dishes.
Wiener Schnitzel [Recipe]
Breaded and fried pork cutlets. The cutlets are pounded very thin and cook very quickly.
Baked Austrian Kas Nocken with caramelized onion and Gruyère cheese [Recipe]
Nocken is Austrian's version of Spaetzel. This homemade egg pasta is grated and dropped into boiling water. I'm told the secret is to make the Nocken thin. Kas means cheese.
Viennese Hot Chocolate [Recipe]
Rich and decadent, this hot chocolate is made with heavy cream and an egg yolk.
Sacher-torte [Recipe]
A decadent chocolate cake layered with apricot preserves