Serves 2-4
Speck, technically called Schinkenspeck, is a dry aged prosciutto product. Bacon or ham can be substituted if your grocer does not carry this Austrian favorite. Enjoy Green Beans with Speck with chicken, fish, or pork
Ingredients:
1 lb of green beans
2 ounces schinkenspeck, minced
Method:
1. Simmer green beans in a large pot of salted water until just cooked. Drain and set aside.
2. Heat a large skillet over medium heat. Add speck and cook until the fat renders (much like bacon).
3. Add green beans and toss with speck. Serve hot.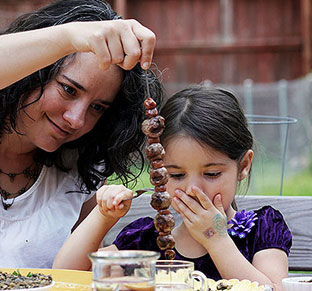 Hungry for more?
Be notified when National Geographic releases my memoir.
Simply fill in your details below.