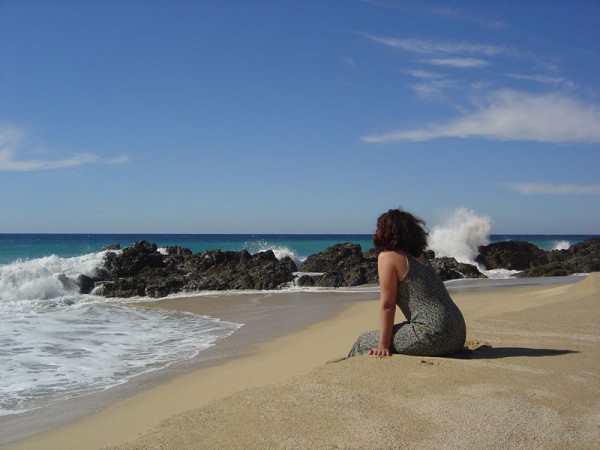 My first time to Mexico was all "rainbows and puppy dogs." In fact, the only reason I got to go was because a co-worker broke up with his girlfriend and his two free tickets were simply passed down the line to me. A totally free vacation! In all my 27 years I had never won anything like this.
The scene was set for perfection.
There was just one catch: I found out on a Tuesday. The flight took off on a Thursday. There wasn't much time to plan.
Keith (a.k.a. Mr Picky) – who had been my boyfriend of a just a few months – would be my companion. He had never left the country.
He didn't even have a passport.
Thankfully, this was in the days before passports were required to enter Mexico. He simply had to track down his birth certificate.
This first trip to Mexico would be his initiation (at age 36) into the world "out there," beyond the border.
Let's just say I'd be watching for signs of an open mind and general willingness for Adventure.
I'm happy to report that I wasn't disappointed.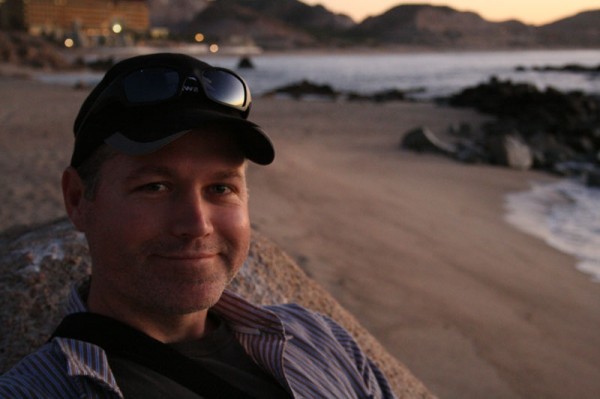 We were scheduled to stay at the Hilton, which is exactly the type of place I would never stay at, if only because I could never afford it. In an effort to really live Mexico, we rented a car and happily trolled through the scrubby, cactus spiked hills of Cabo. We eventually made it all the way north to Todos Santos (supposedly home to the original Hotel California).
During this short but glorious trip, we ate great meals. I should add that none of them were at the Hilton. Instead we stopped at dilapidated food shacks, bulked up at the local grocery store, and had picnics on remote beaches and in our room.
The remote beaches could be peaceful or …. surprisingly exciting.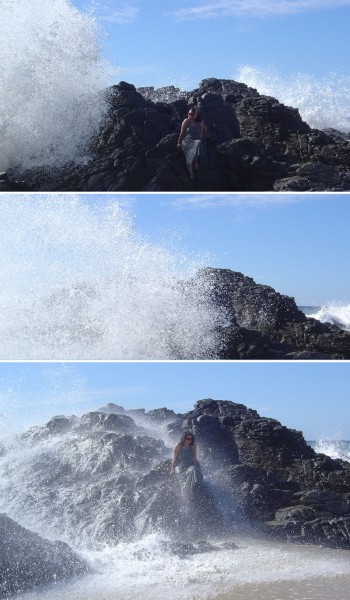 I've never seen waves like I did at this beach – I wish I knew its name (we found it between 15 donkeys and nowhere, without a map).
Speaking of donkeys, there were a lot of them. Some of my fondest memories include nibbling incredible fish tacos and guacamole while donkeys ambled through the sandy parking lot, just feet away.
While eating a fish taco was a first for me, the guacamole was a first for Keith (and my first real conquest over my stubborn Mr. Picky). He'd never tried guacamole until this trip – in fact, he flat out refused. The quality and flavor was so incredible, I told him he'd regret it his entire life if he didn't try it. Perhaps a smidge dramatic, but it worked.
He has loved a good quality, chunky guacamole ever since.
While there, we also had many a slow roasted meat, like pork al pastor. Enchiladas, tacos, burritos, tamales, and tortillas (wheat in the north, corn everywhere else [recipe]) were on all the menus. The base of most cuisine is corn and beans, roasted and smoked peppers (even in dips like rajas con crema [recipe]) with a healthy smattering of chiles, cilantro, oregano, and other herbs.
Even with all this goodness, I didn't know very much about Mexican food. There are variations from north to south and east to west. I'd learn much later about the glorious Mole sauces of Oaxaca, which have many variations and whose roots trace back into ancient Mayan times.  The most popular is Mole Poblano [recipe] – a rich, hearty sauce made with a laundry list of ingredients, including dried poblano peppers, chocolate, and nuts.
We also failed to explore traditional Mexican beverages. The truth of the matter? On our first day, we shared a pina colada and loved it so much, we simply never ordered anything else. How I wish we would have sampled horchata [recipe] or some of the other fresh fruit juices sold on the streets of Mexico.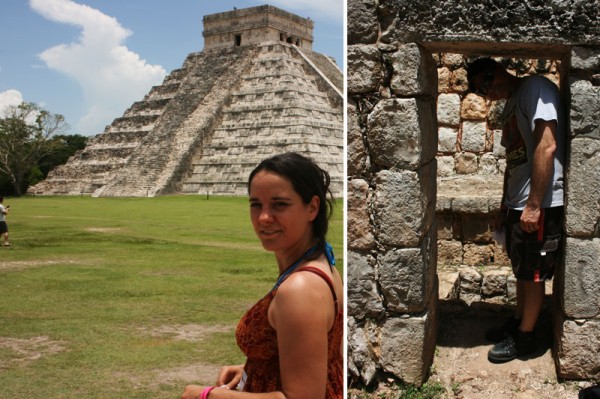 In 2008 we spent our honeymoon on the opposite site of Mexico, near Tulum. We thought it would be fun to explore a totally different part of the country. Instead of scratchy hills, this region is dense and tropical. We were surrounded by walls of jungle growth. And there were ruins galore.
Mexico will always be home to some of my happiest memories.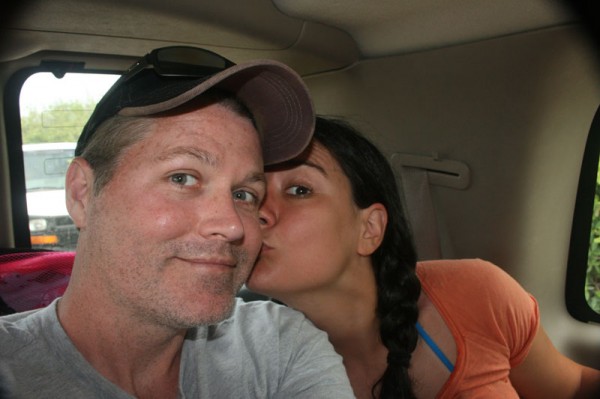 What is the best thing you've eaten from Mexico?
Have you ever been? Where did you go?