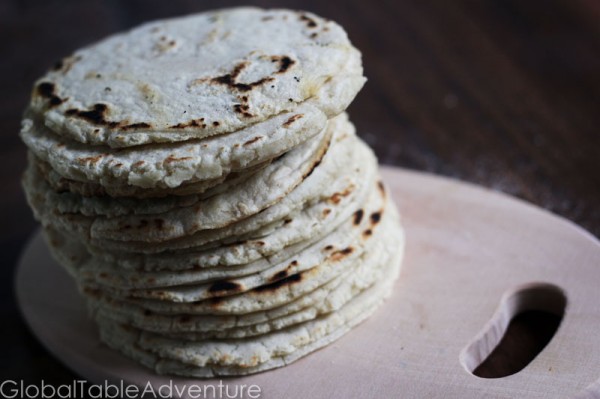 Makes 16 small or 8 medium tortillas
This week's Guatemalan Global Table starts off with a popular treat – the corn tortilla. Store-bought corn tortillas can be so … stale, dry and yucky. But, take five minutes to throw together a simple dough and you can smoosh out the best corn tortillas in the world – certainly as good as any you can find in Guatemala. Make them thick or thin, big or small – any way you shape them you'll be glad you did. And if you have kids, watch out. You just might need to double the recipe (but don't worry, they'll be doing most of the work).
Ingredients:
2 cups masa harina
1 1/4 cups water
1/4 tsp salt
one giant helping of super secret ingredient (see below)
Method:
My recipe is not too different from the back of the masa harina bag. There's one major difference though. I add…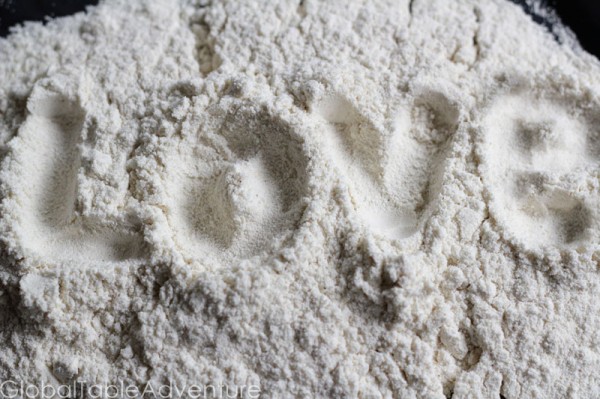 … and I think you'll notice a real difference. With that being said, combine a healthy portion of love with masa harina, water, and salt until a soft ball forms. Knead for a few minutes. Use this time to listen to the sounds around you. Do you hear birds chirping? Traffic humming? A man snoring on your couch? I do and was just wondering if I was alone in this.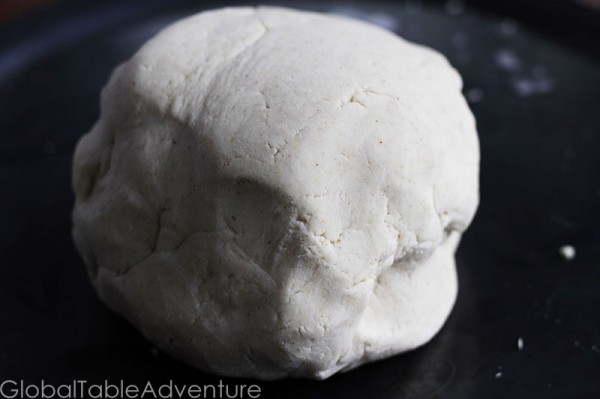 Next, divide the dough into 16 equal portions (or 8, if you want large tortillas). In related news: I love my pastry cutter. It makes cutting dough up easy peasy.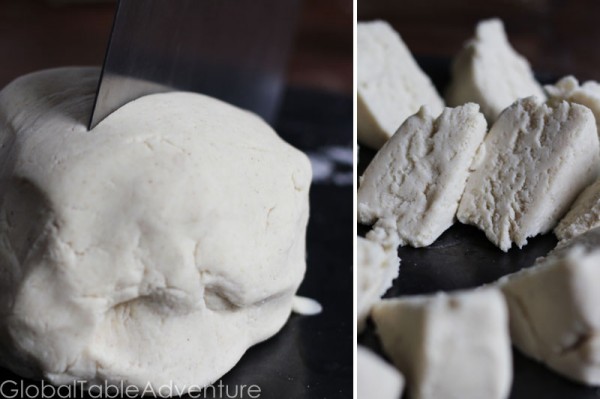 Next, shape each piece into a pretty ball. Keep the balls covered so they don't dry out. Note: our dough is sitting on a comal, or traditional Central American griddle used for cooking tortillas, toasting spices, and roasting vegetables. We'll cook the tortillas on it in a minute.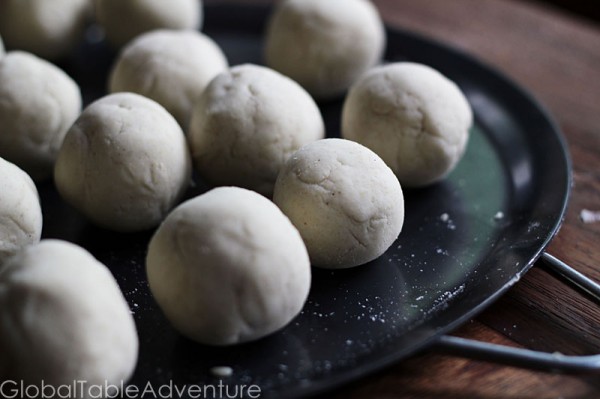 If you're an amazingly skilled person, you'll now use your hands to shape each ball into a flat tortilla. Otherwise a tortilla press will be required (line the press with two pieces of parchment paper or plastic wrap). Please note that a tortilla press should come with a handle, otherwise it's difficult to smoosh things effectively and you'll have to exchange it for one that is not missing any parts. Ahem.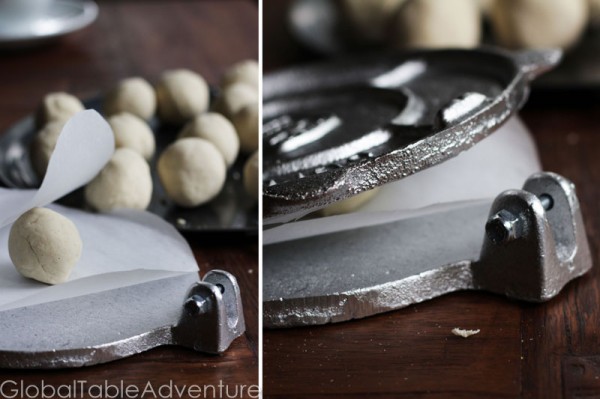 As you can see, I still managed to smoosh the dough balls into tortillas, even without the handle. I just had to use a little more muscle, of which I don't have much to spare. Hence why I exchanged presses.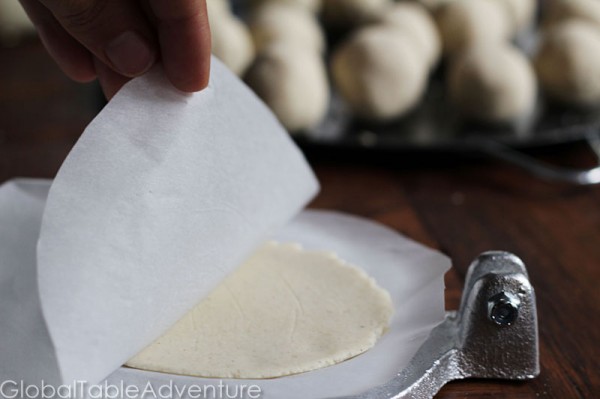 Cook over medium-high heat on an ungreased comal, griddle, or pan (do not use nonstick) for about a minute per side or until sun spots show up (little black dots)
When you have a pile of fresh, hot, homemade corn tortillas all is well with the world.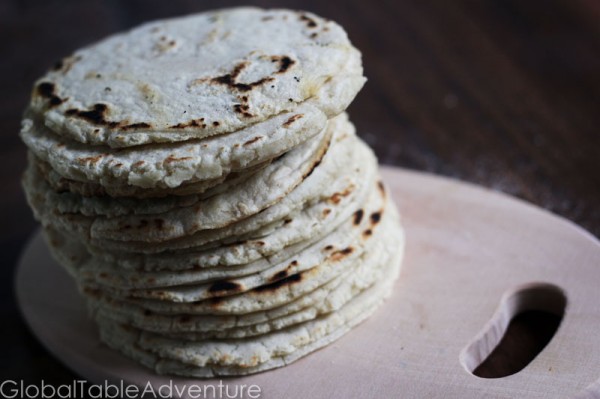 I can personally attest to this.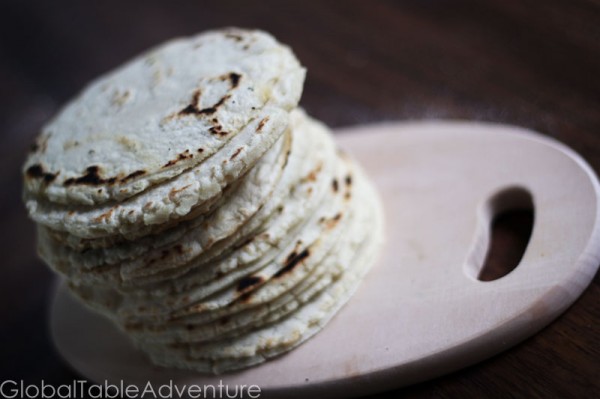 Especially when they are made with love.
And eaten with friends.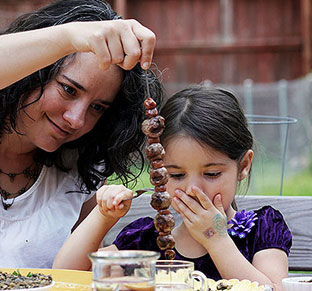 Hungry for more?
Be notified when National Geographic releases my memoir.
Simply fill in your details below.