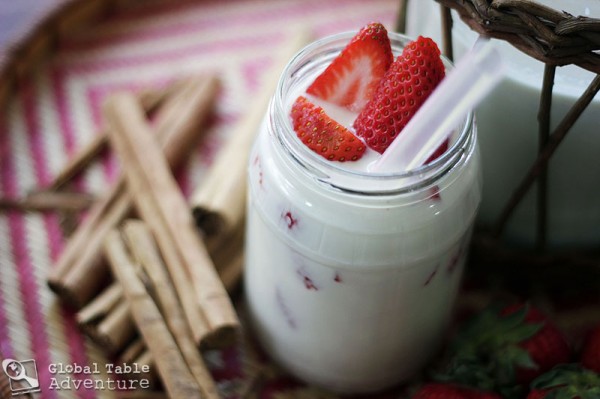 There should be a rule. Whenever the weather is sunny and fine, when it is hot enough to swim in the deep seas – you should absolutely swim. Even if you forgot your bathing suit. Likewise, if you are ever offered horchata – the famous Mexican summertime sipper – consider yourself lucky and drink, drink, drink.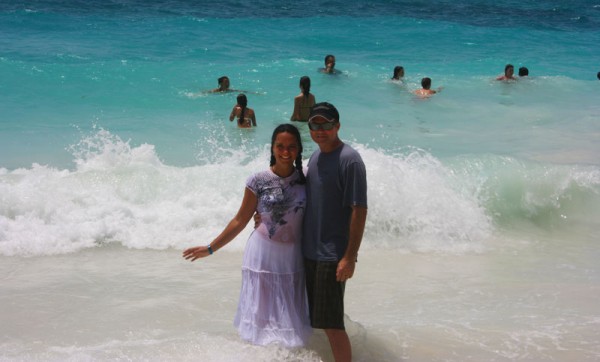 The freedom of swimming, no matter what – that's what I taste in this drink. This is a summer's worth of happy – chilled and served with a straw. You'll taste almond and rice milk. Your smile will be made of strawberries, deepened by a dusting of cinnamon and splash of vanilla.
This is fresh, summer joy.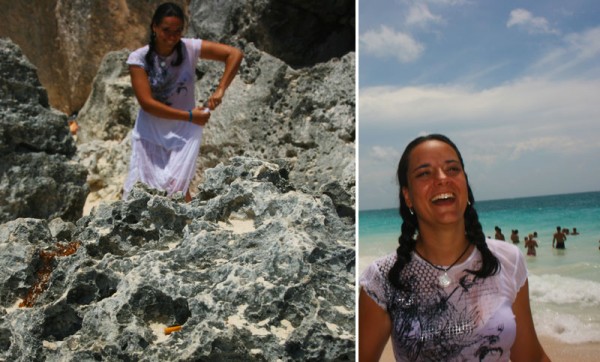 This is laugh out loud good.
Ingredients:
1 cup of long grain white rice, ground fine in spice mill
1 cup of blanched almonds
1 large cinnamon stick (4″)
3 cups of hot water
1/4- 3/4 cup of sugar, as desired
3 cups whole milk
1 Tbsp vanilla extract
Garnish:
Strawberries
shaved ice
Method:
Even if you see clouds, close your eyes and get ready for sunshine.
The first step to swimming in a Mexican beach? Grind the rice in a coffee mill. Add it to a container with almonds, cinnamon stick and hot water.
Cover and refrigerate overnight.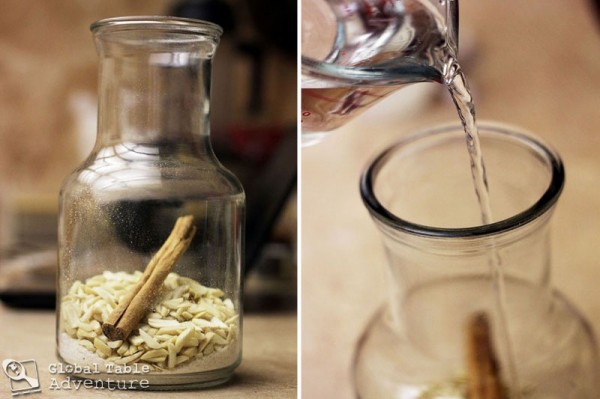 Meanwhile, sleep along the lapping waters of Mexico.
In the morning, stretch and smile. Then puree the whole lot in your blender until very smooth.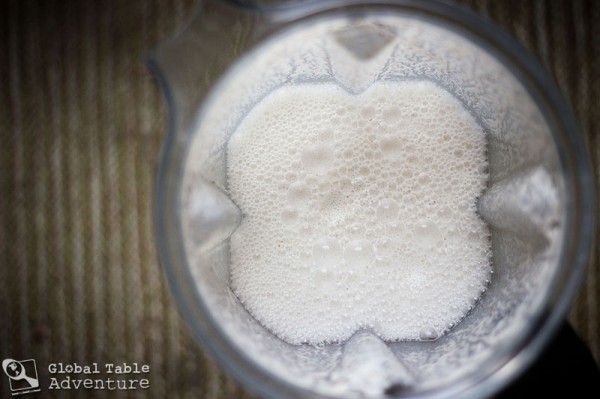 Strain in fine strainer, pressing against the sides with spatula to release all liquid.. or – even easier – use a double layer of cheesecloth, squeezing with hands to release all that precious liquid. Discard the solids. For even smoother results, strain a second time.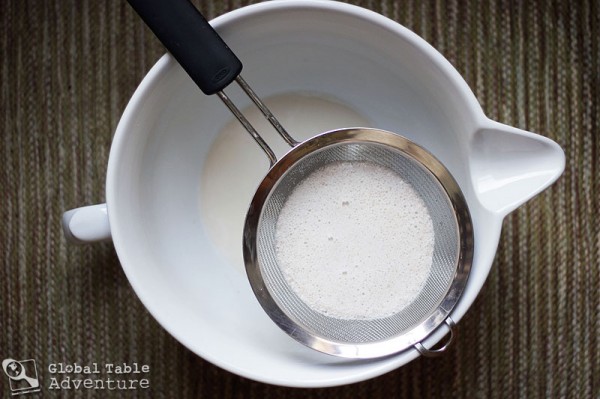 Now the fun part – make your horchata happy with as much sugar, milk, and vanilla extract as you'd like. Whisk thoroughly to dissolve the sugar. Optionally, you can return it to the blender with some strawberries – then the drink will be pink. Personally, I love adding hunks of juicy strawberries to the glass. The more the better. Gives me something to nibble on and a reason to smile.
 Keith likes it sweet, but I like it soft.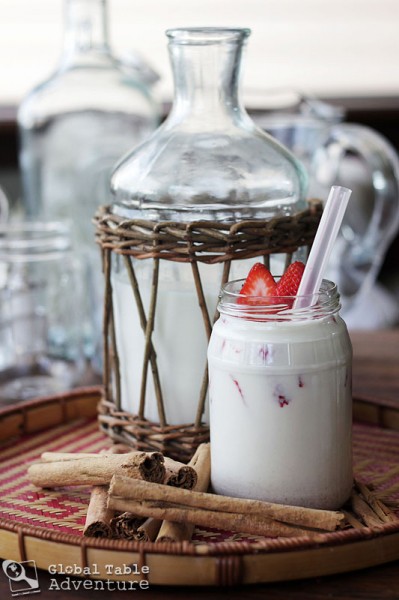 We both love the strawberries.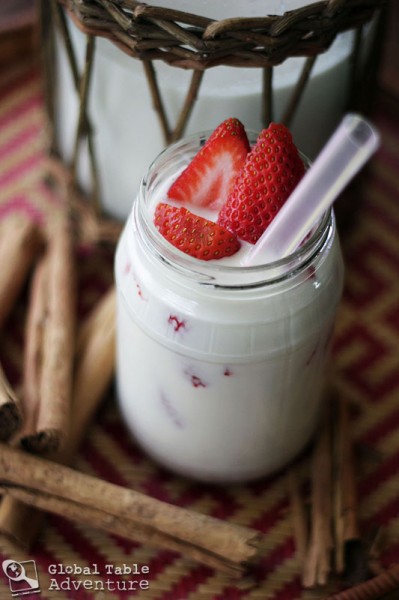 And we never have leftovers.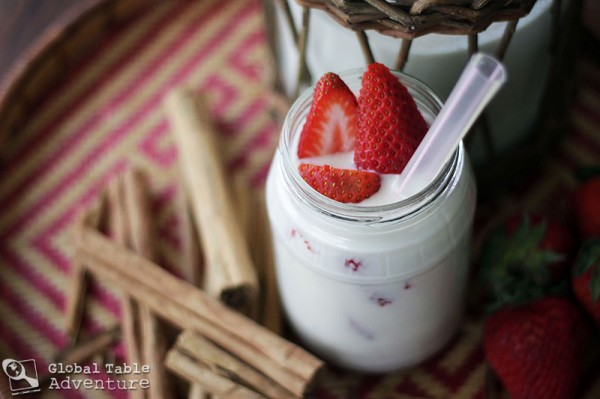 Unless you count that happy feeling that lingers after every sip.
It's called footloose, fancy freedom.
Summer is almost here. Can you feel it?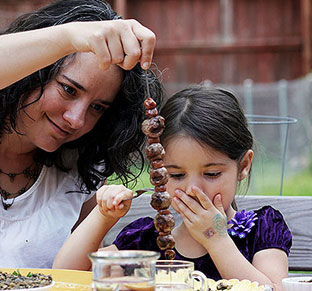 Hungry for more?
Be notified when National Geographic releases my memoir.
Simply fill in your details below.