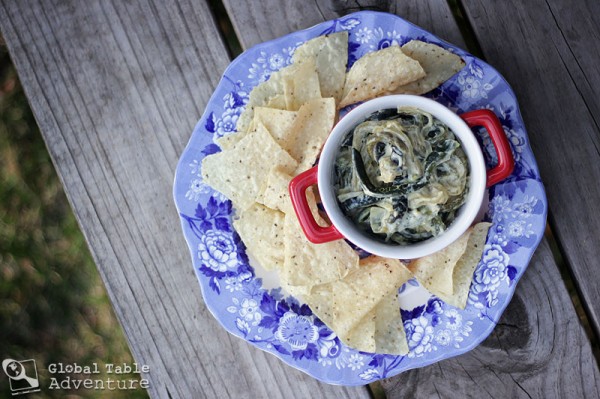 Listen. Not everything has to look perfect. We don't always need lipstick and hair straighteners (In fact, I haven't seen either of those since Ava started crawling). Some days I don't even look in a mirror until night time.
Until it's too late.
Let yourself off the hook once in a while. Let your hair down. Smear your lips with chapstick and call it good.
While you're at it, eat messy food. Because, no matter how it looks, if it tastes good, then all is well in your world.
Which brings us to Rajas con Crema…
There's nothing like two weeks of 90 degree weather in March to make me want to fire up the grill.  Thankfully, Rajas con Crema gave me good reason to do so.
While not exactly a princess on the plate, this messy looking dish is simply strips of roasted poblano cooked with onion, cheese, and Mexican cream. Some people like to add bits of roasted corn as well.
Talk about addicting.
What to do with Rajas con Crema:
Mexicans enjoy this for a snack with chips, over rice, on a tortilla, or even in a vegetarian enchilada (see photo below).
Some folks are even happy to call Rajas con Crema breakfast.
So, let's review this Mexican staple: we've got grillin', cheesy, creamy peppers.
Any time of day.
Yep, yes, yeah, yup! I'm sold. Are you?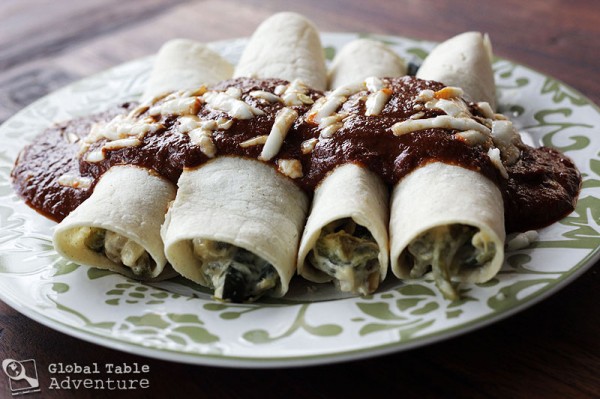 Ingredients:
1 lb poblanos (about 6)
1 onion, sliced in half moons
2 Tbsp butter
3/4 Crema Mexicana (available at Latino markets)
3/4 cup shredded oaxaca cheese (available at Whole Foods or Latino markets)
corn, if desired
Method: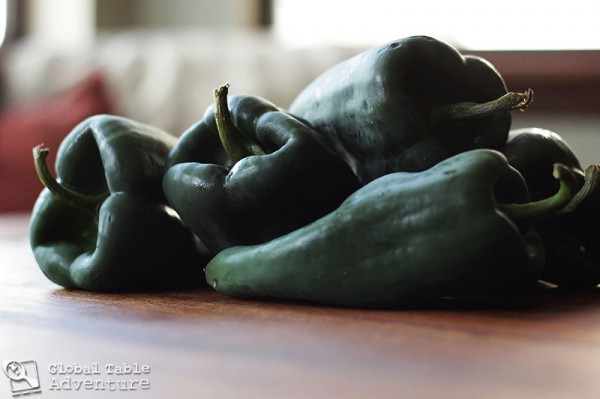 Grill a happy bundle of poblanos over medium heat grill, until charred all over. This took me about 20-30 minutes, turning the peppers every 10 minutes or so.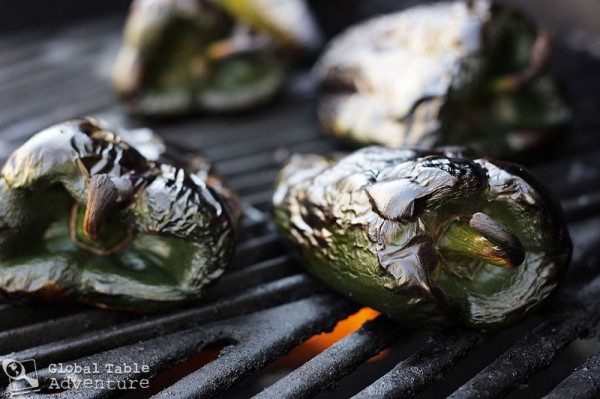 Meanwhile, daydream your way to Mexico. Listen to the crashing waves. Feel your spirit smile.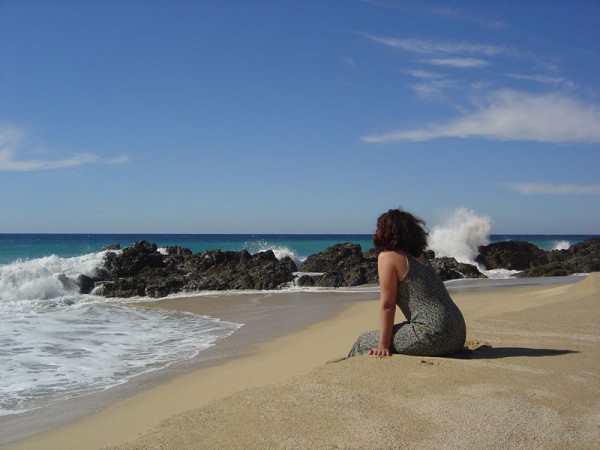 When the peppers are done, put them on a platter and cover with a bowl or plastic wrap for 5-10 minutes. This will steam the skins loose. Peel the poblanos and discard the skins. Slice in bite-sized strips.
Next, grate the cheese. It'll look like your kid's string cheese, but coiled up. Let's call it snail cheese. On second thought, let's forget I said that.
Give it a nibble – the cheese should taste soft and smooth and a tad bit buttery. It will remind you of a good mozzarella.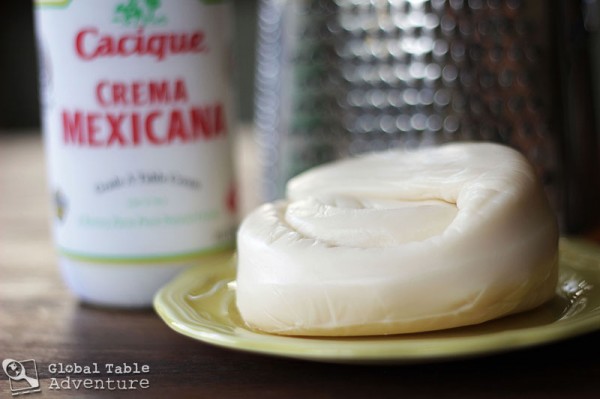 To assemble the rajas con crema, cook up a sliced onion in butter until softened. Add the poblanos, cheese, and crema. You may also add corn as well as any salt or pepper, as desired. Heat through.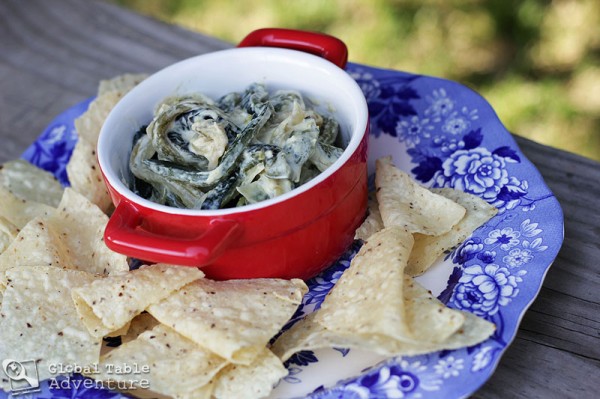 Serve with chips as an appetizer or as a vegetarian meal over rice, in a tortilla, or enchilada.
Enjoy the happiness that comes with not caring about appearances.
With loving everything, all things, equally.
Enjoy, my friends.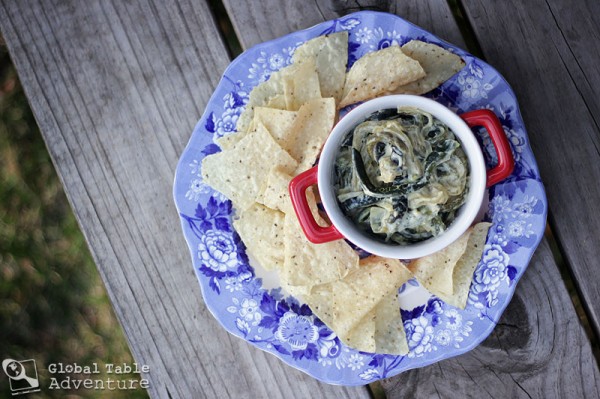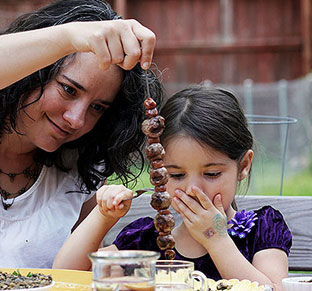 Hungry for more?
Be notified when National Geographic releases my memoir.
Simply fill in your details below.