Good day, fellow festive-folk. From addictive comfort food to iron-rich and healthy, I've got your Thanksgiving hook-up. That's right… for the second day in a row, I'm sharing menu ideas to fill out your Thanksgiving table. Our regularly scheduled cooking will continue next week with Cyprus.
At the risk of sounding like "The Count" on Sesame Street: yesterday our ideas came from countries that begin with the letter A… today they come from countries that begin with the letter "B."
Note: Be sure to read the associated Monday Meal Reviews for tips and tricks.
(Bahamas)
Island Macaroni & Cheese (Macaroni Pie) [Recipe]
This macaroni and cheese is sliced into squares for serving – perfect for parties.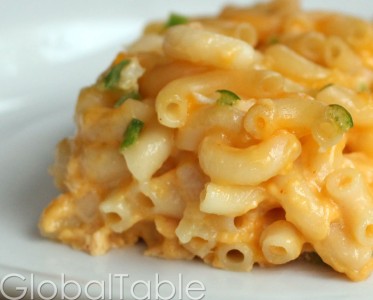 (Belarus)
Rye Bread [Recipe]
Dense and high in fiber, rye bread is a staple in Belarus, preferred over wheat bread. In fact, Belarus is one of the largest producers of rye in the world.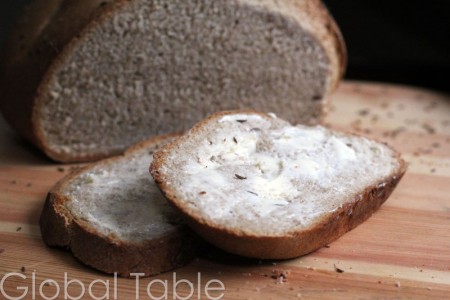 (Bosnia & Herzegovina)
Balkan Baked Beans (Prebranac) [Recipe]
Prebranac is an easy, addictive side dish made with white kidney beans, caramelized onion, garlic, and loads of paprika.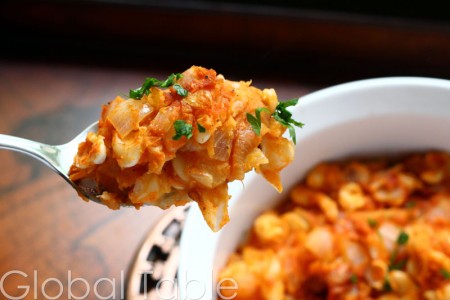 (Bulgaria)
Savory Cheese Pastry (Banitsa) [Recipe]
Phyllo dough filled with salty cheese, egg, and baking soda. Quick, easy, and impressive. Serve room temperature or chilled.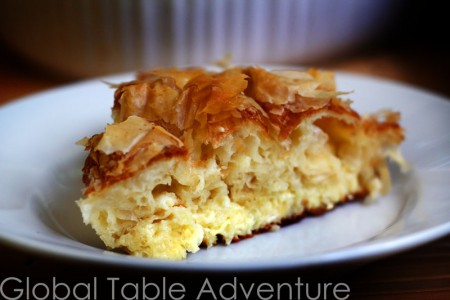 (Botswana)
Stewed Spinach Greens [Recipe]
Spinach cooked slowly with onion, tomato, bell pepper, and water.