When I had trouble deciding which dishes to make (big surprise), you guys helped me out on our Facebook page by suggesting I make it all! Yikes!  Although I'll be busy, I am happy to oblige… I mean who wouldn't love a menu like this…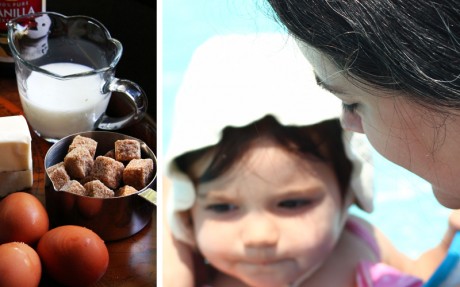 Vlaamse Asperges (White Asparagus a la Flammande) [Recipe]
White asparagus cooked until tender with a chunky sauce made with hard-boiled eggs, butter, lemon juice, and parsley.
Baked Belgian Endive with ham & cheese [Recipe]
Barely bitter endive, wrapped with ham and topped with grated Gruyère.
If you're looking for a quick, yet impressive side dish, this will do the trick!

Stoofvlees (Flemish Stew) [Recipe]
Stew meat is slow cooked in beer, beef stock and a mixture of mustard, thyme, vinegar, garlic, onion, paprika and a few other goodies. The longer stoofvlees cooks, the better the flavor.
Pommes Frites (French Fries) [Recipe]
Belgians love this popular street (and restaurant) food with mayonnaise, steak, or Stoofvlees.
Homemade fries are also wonderful plain, with a dusting of coarse ground sea salt.
Waffles from Liege [Recipe]
These waffles are unusually dense and yeasty. There are also surprising bursts of sugar which crunch when the waffle is eaten at room temperature or cold. We ate ours with strawberries and powdered sugar, but they can be topped with ice cream, too.