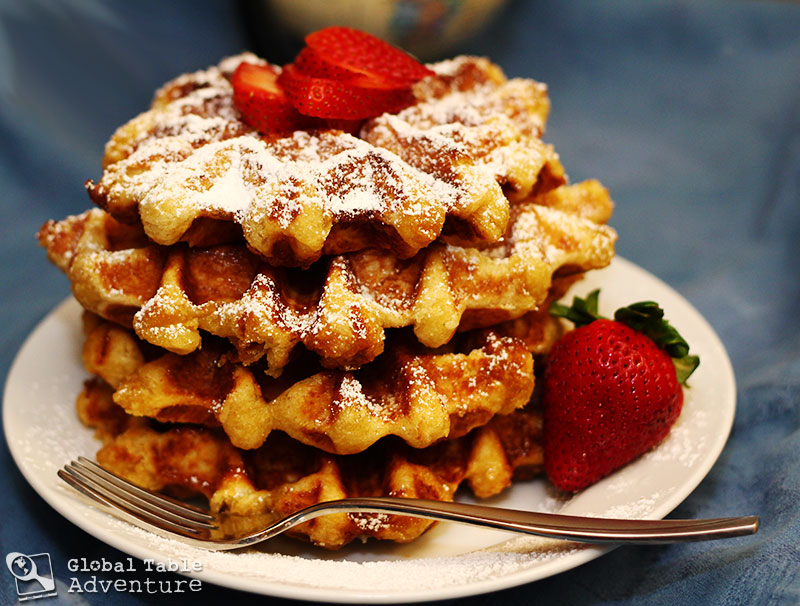 Makes about 6 waffles
Liege waffles are dense, yeasty, and studded with pockets of sugar. When you eat one room temperature, the little bits of sugar crunch in your mouth – an unusual, but addictive experience.
Ingredients:
1 cup melted butter (2 sticks)
3 eggs
1/3 cup lukewarm milk
1 tsp vanilla extract
2 tsp instant yeast
2 cups flour
1 heaping cup sugar cubes (or 1 cup pearl sugar)
Topping ideas: powdered sugar, strawberries, etc.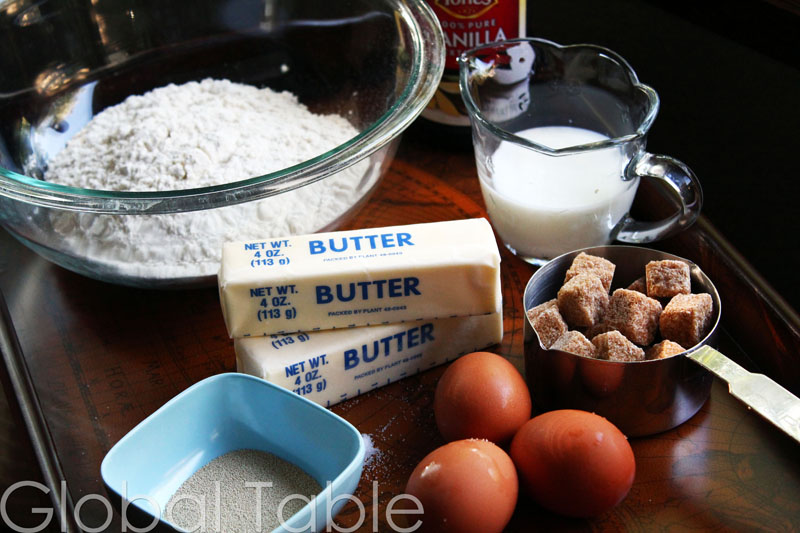 Method:
1. Whisk together wet ingredients: melted butter, eggs, milk, and vanilla extract.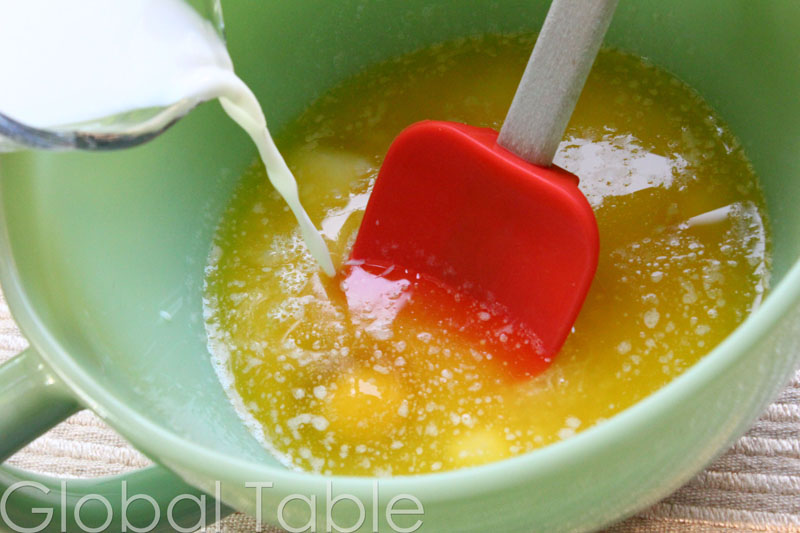 2. Add yeast. Let sit for 15 minutes, if you can stand to wait.  If you can't, it'll be okay.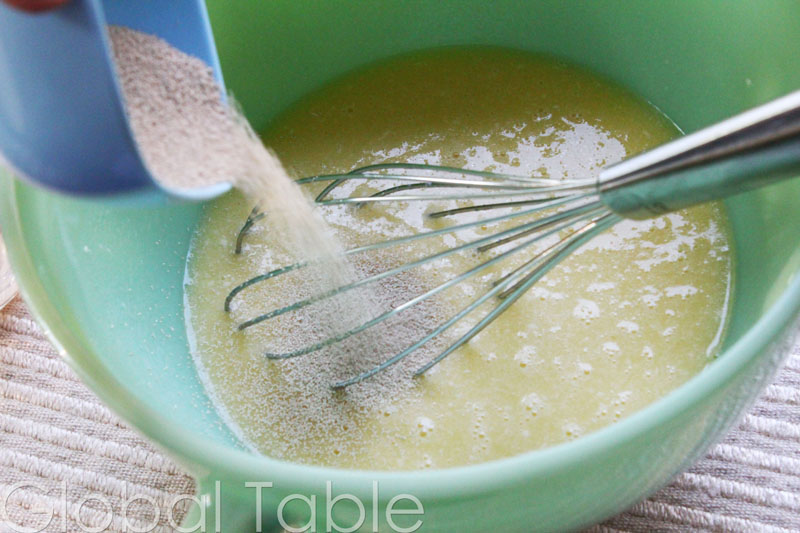 3. Add liquid to flour. I made a well, but it seemed kind of pointless since there was so much liquid. The batter will be so thick you will not be able to pour it, but not so thick that it makes a dough ball.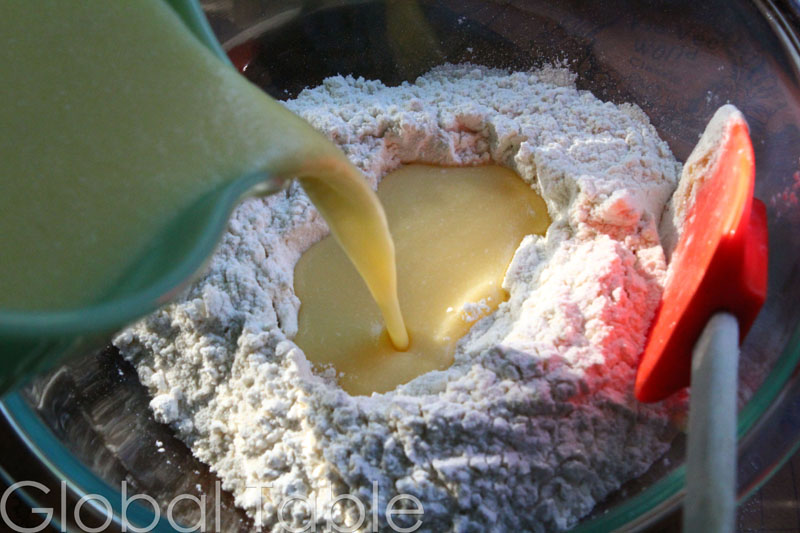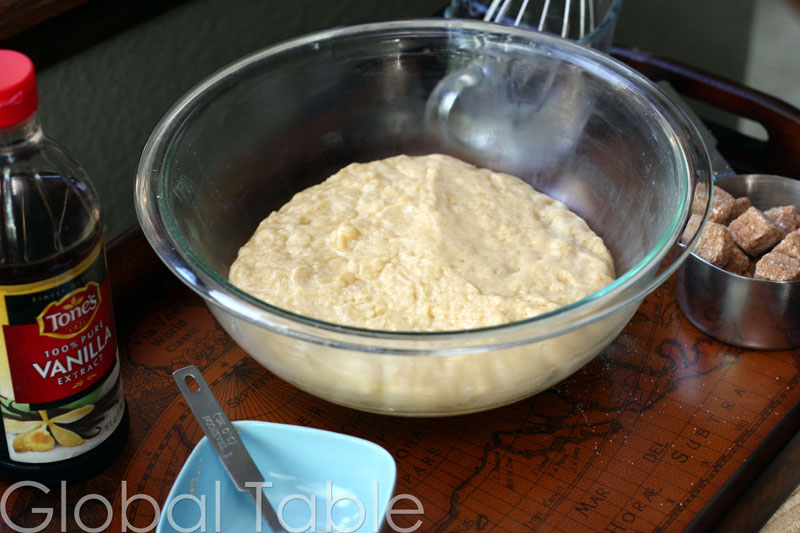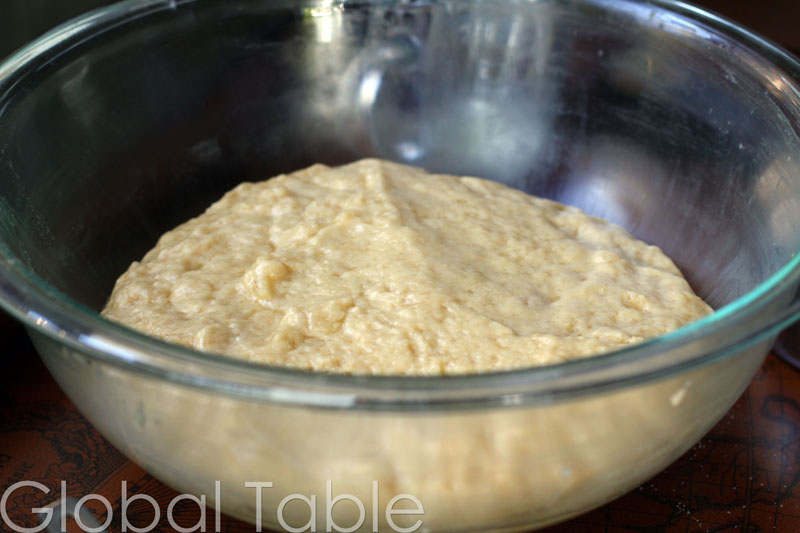 4. Let rise in a warm, draft-free spot for about 1.5 hours, or until about double in size. Of course, if you are hungry and decide to use it a little sooner, I won't tell anyone.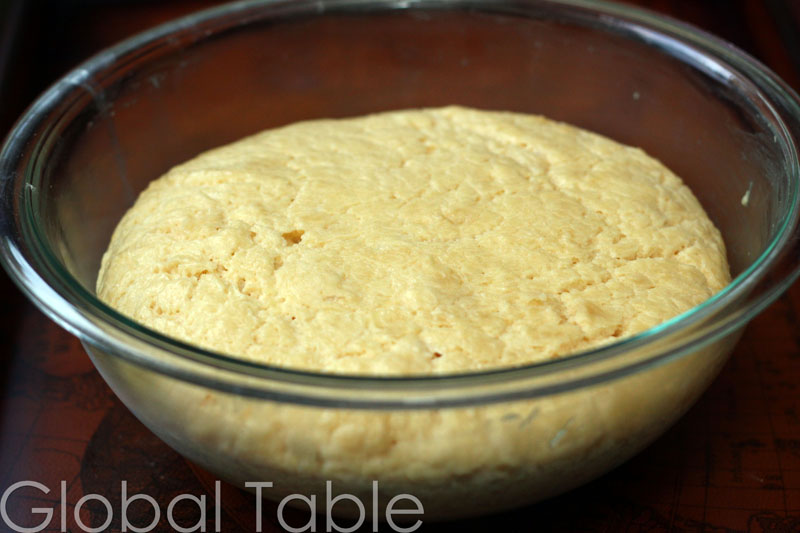 5. Stir in pearl sugar. If using sugar cubes, read note below.
NOTE: I was unable to find pearl sugar, so I used cane sugar cubes. They have a striking depth of flavor, comprable to maple sugar. If using sugar cubes, put them in a zip lock bag and hammer away with a mallet. This will break them up into smaller pieces.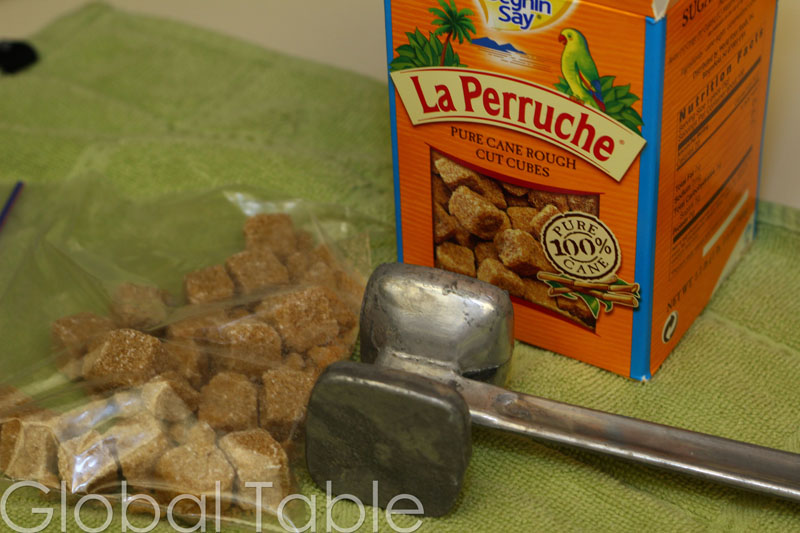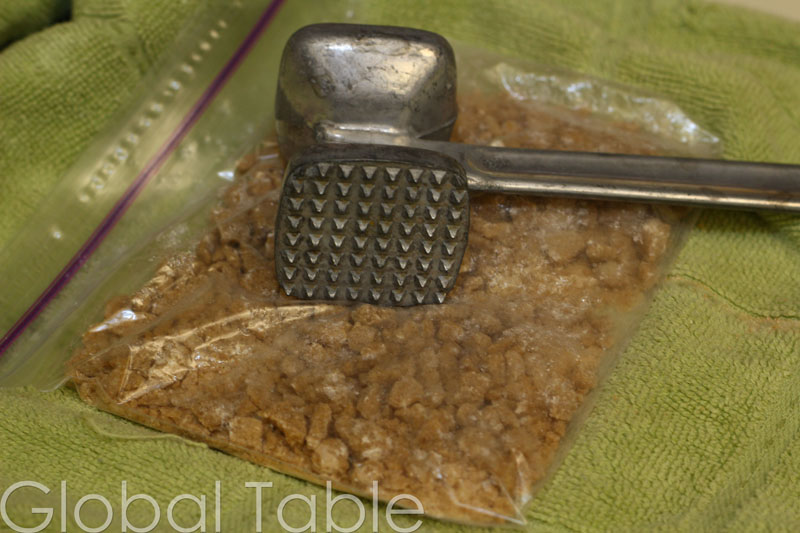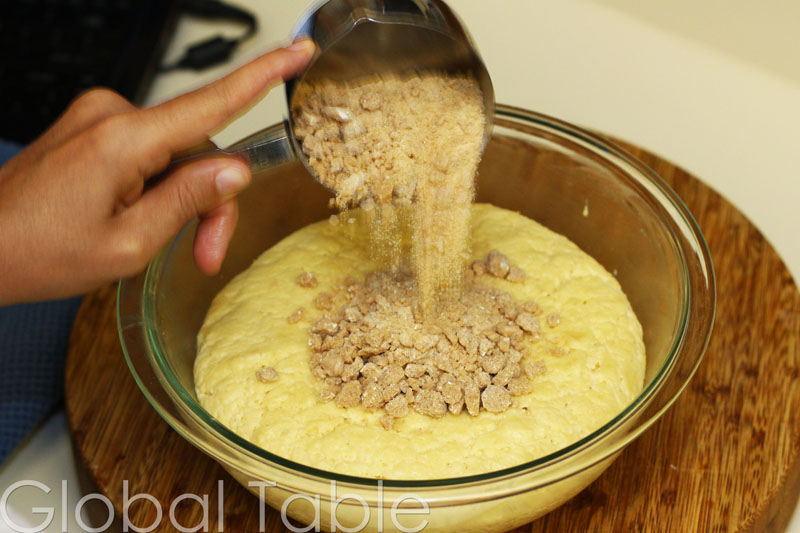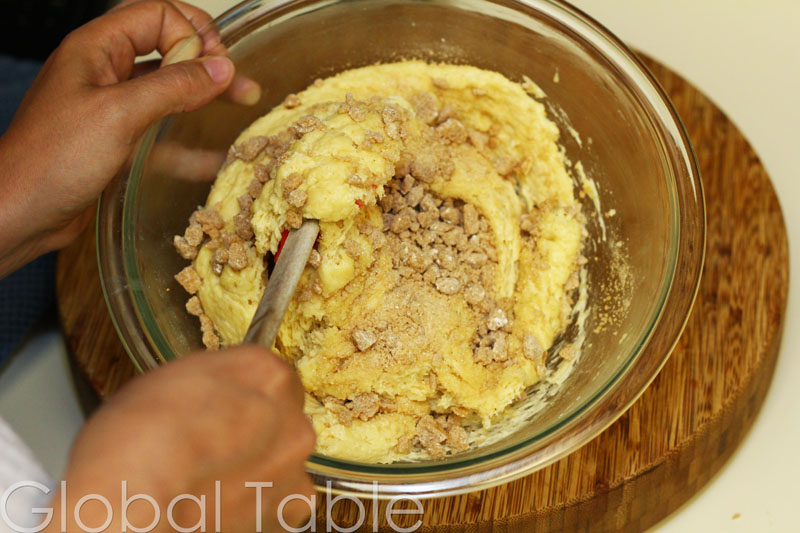 6. Preheat waffle iron. Add batter and cook according to manufacturer's instructions. Do not overcook as the burnt sugar will be a nightmare to clean off your waffle iron.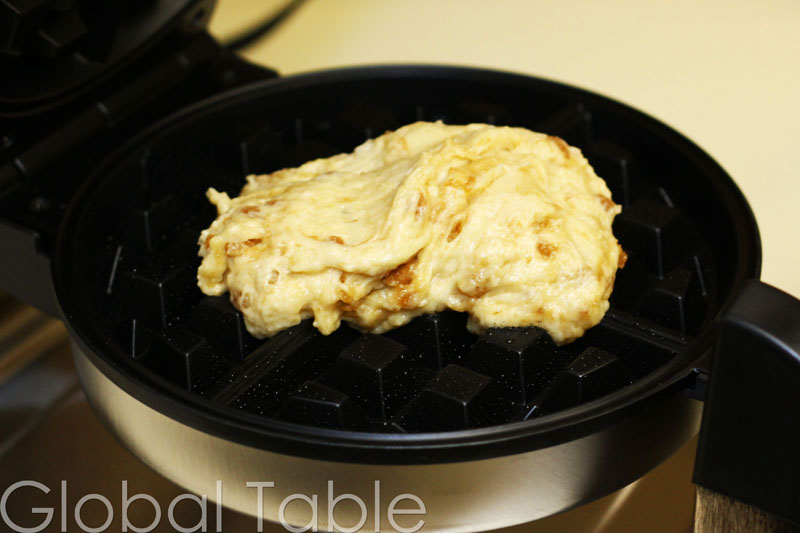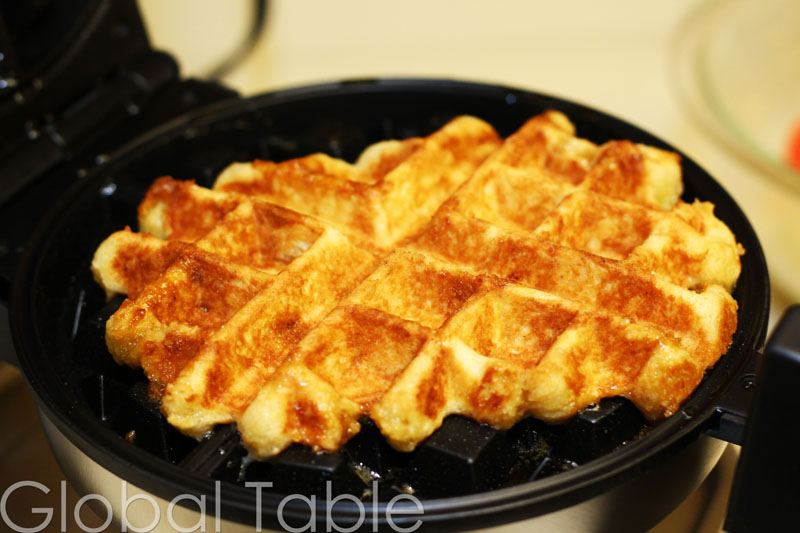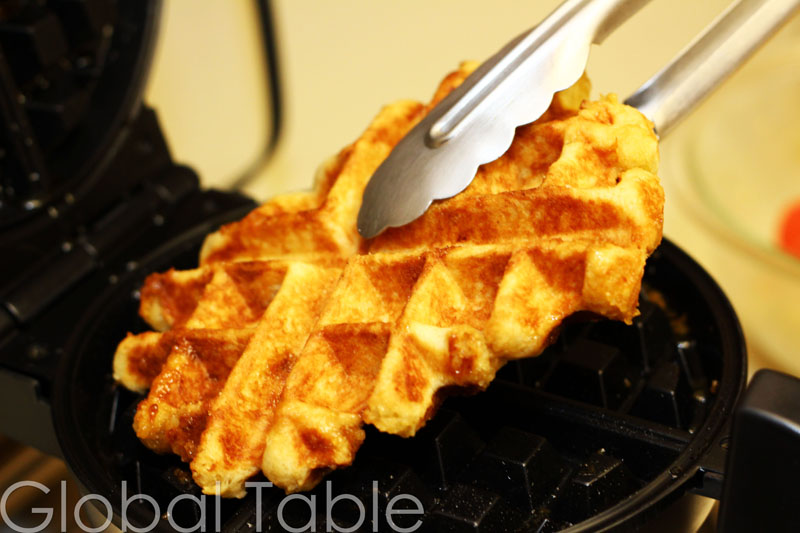 Enjoy with powdered sugar and strawberries… or ice cream… or chocolate…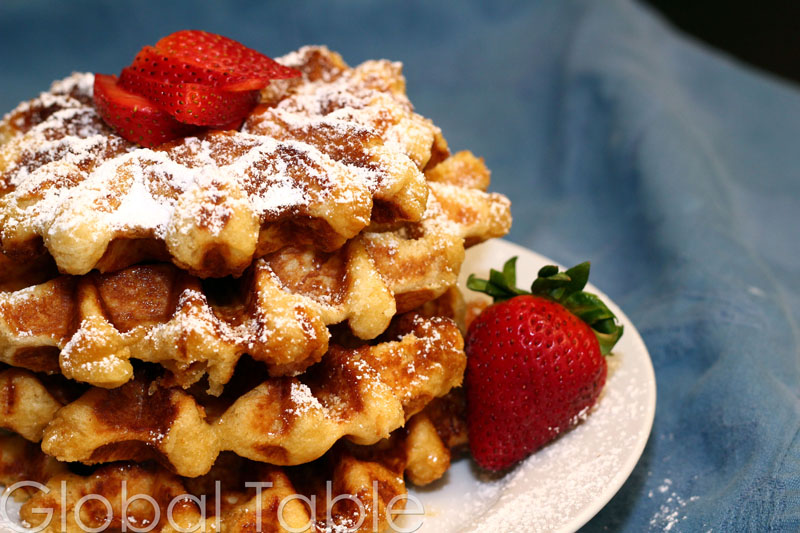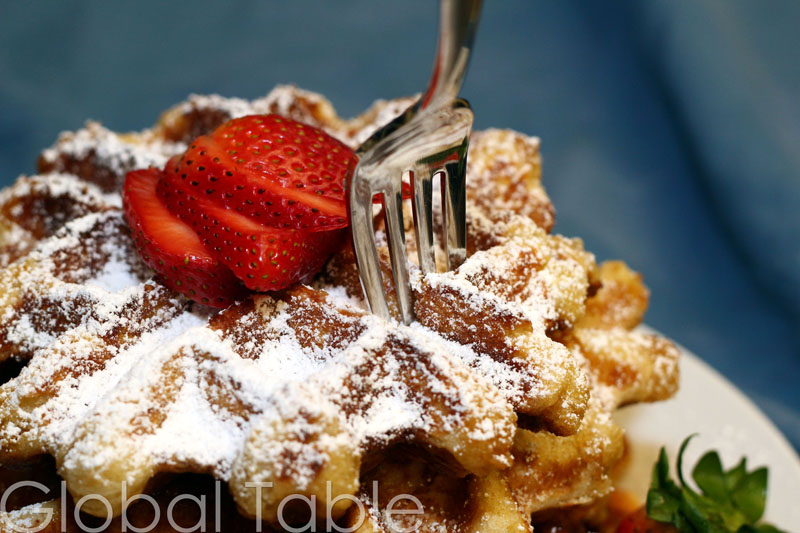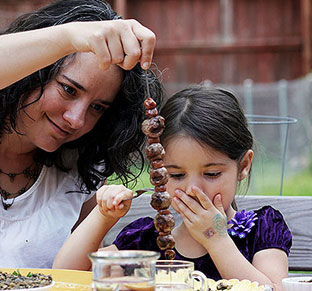 Hungry for more?
Be notified when National Geographic releases my memoir.
Simply fill in your details below.