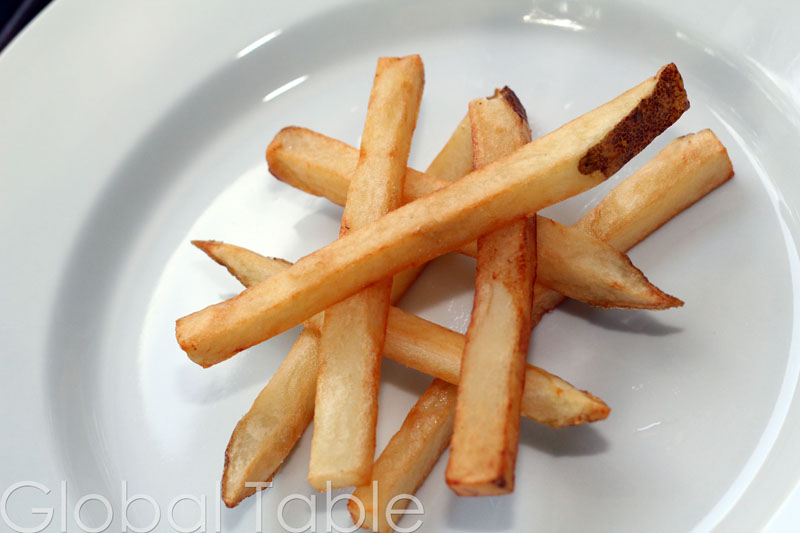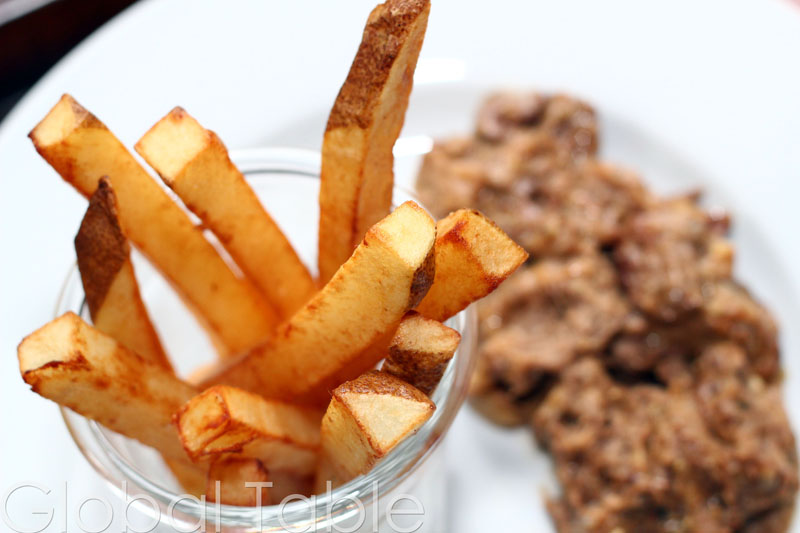 Serves 2
Umm, let me explain the small amount of fries in the first photo. We couldn't keep our fingers off of them long enough to get a picture! I don't need to tell you – French fries are tasty with just about anything. Try these homemade French fries for the fun and satisfaction of making them yourself!
NOTE: Please read my Technique Thursday post all about French Fries.
Ingredients:
2 extra large baking potatoes (about 2.5 pounds total)
quart of vegetable oil
salt
Method:
1.  Cut all edges of potatoes to make a rectangle. Slice into 1/2″ slabs. Cut each slab into several sticks.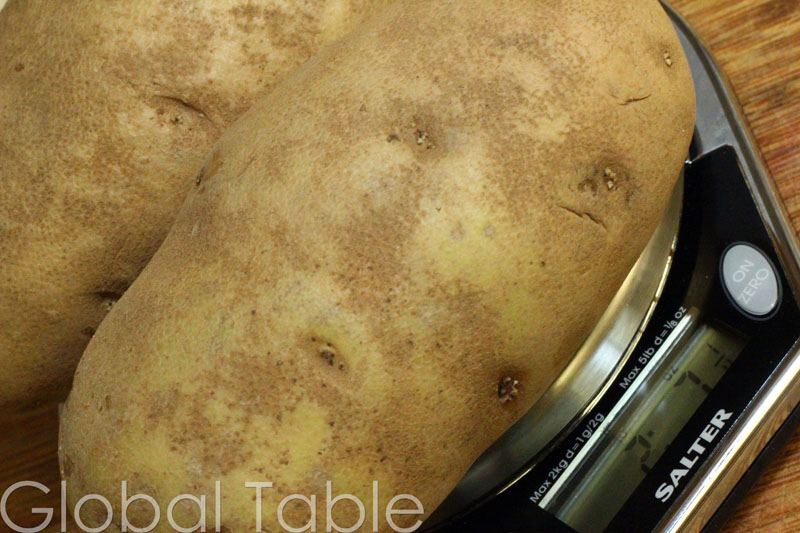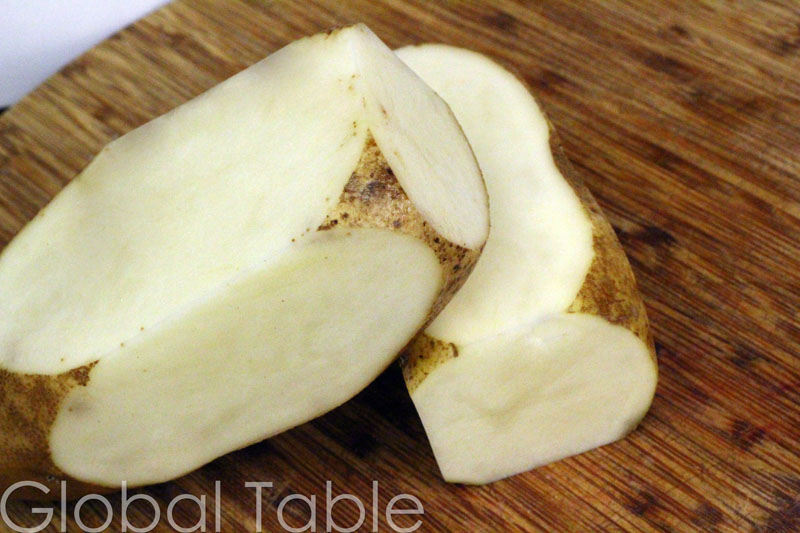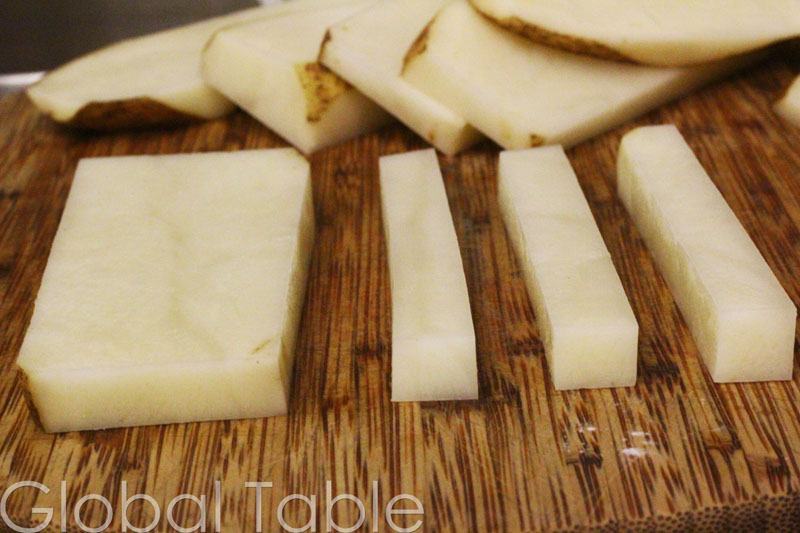 2. Immerse in cold water for at least 30 minutes (you can also store them in the fridge overnight this way). Alternatively, rinse potatoes under cold water until water runs clear. You are trying to get rid of all the loose starch that will make the fries stick to each other.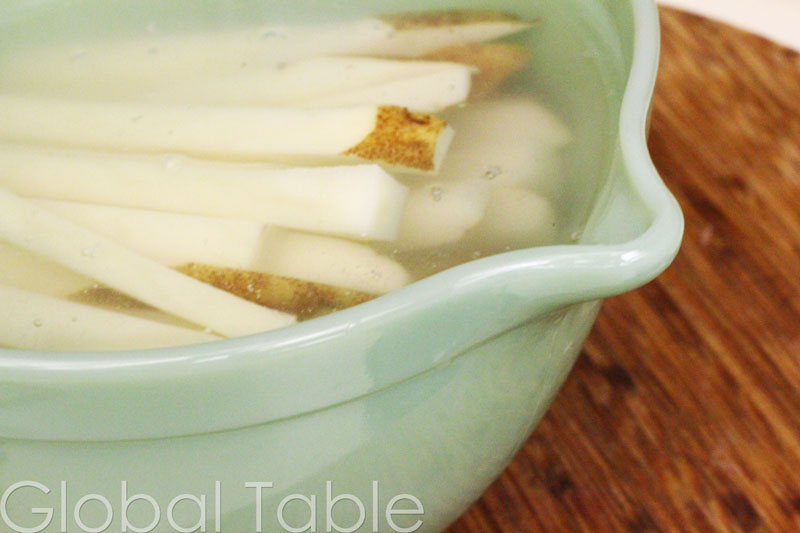 3. Carefully dry off potatoes with towels right before frying.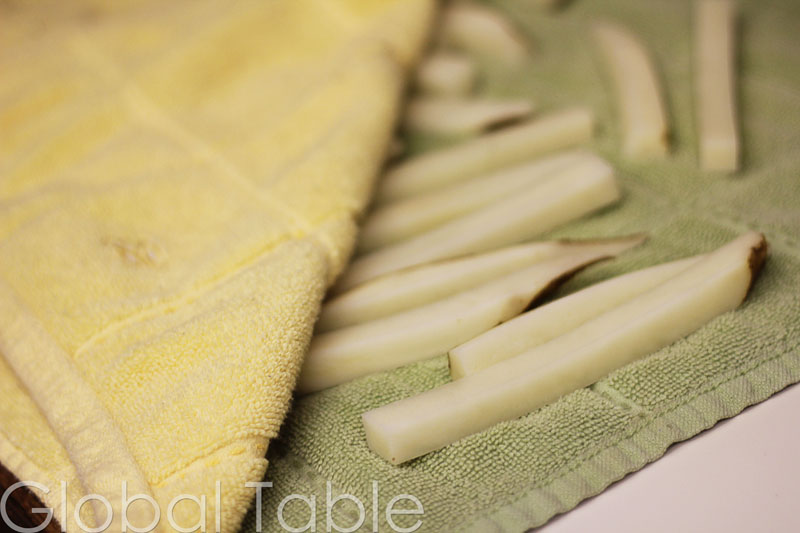 4. Preheat oil to 320F. Cook fries in small batches (about a handful at a time) for about 5 minutes, or until cooked through but not brown. Be sure to let oil heat up between batches. Drain over a cookie sheet.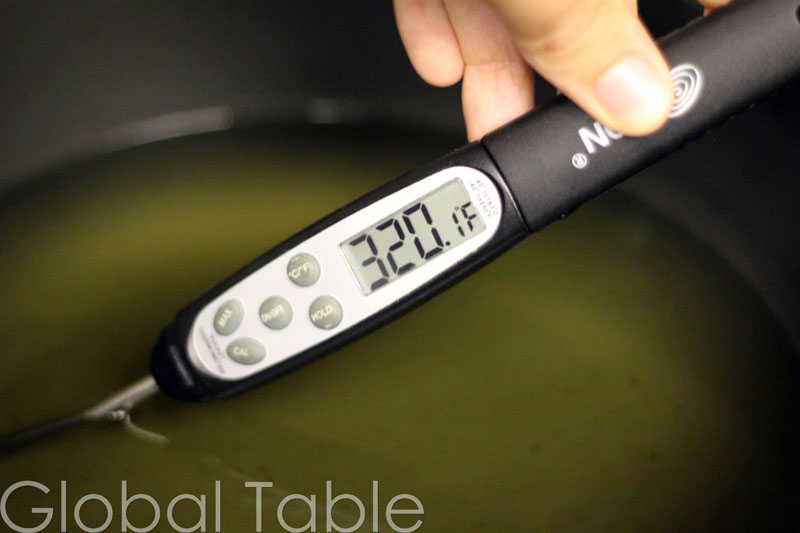 This is what my handful looks like: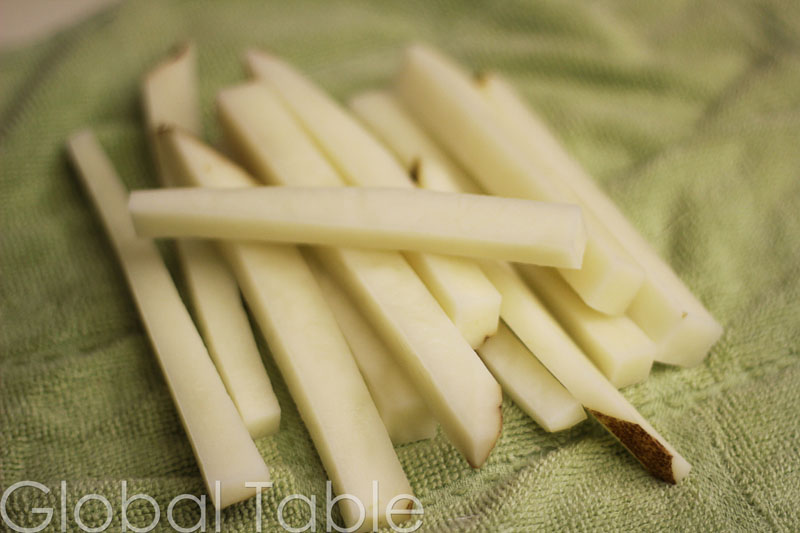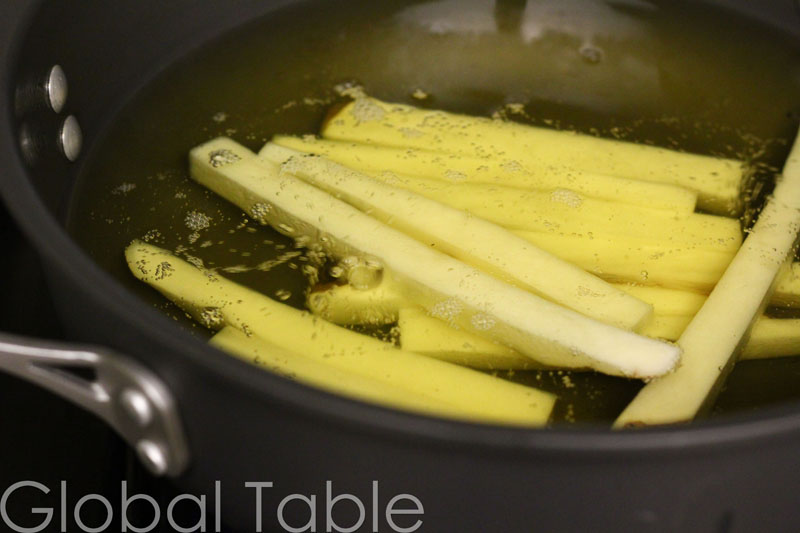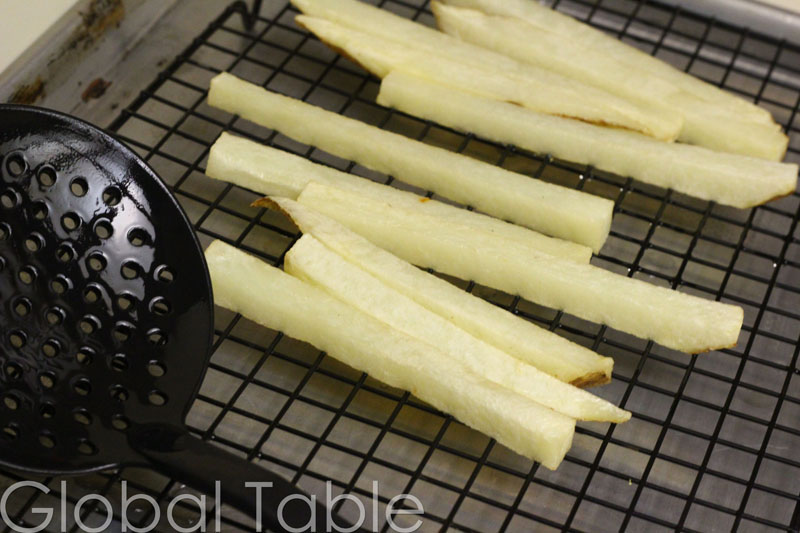 Let fries sit for about 30 minutes.
5. Heat oil to 375F. Cook fries until light brown and crispy, about 2-4 minutes. Drain over a cookie sheet. Sprinkle with salt and serve immediately.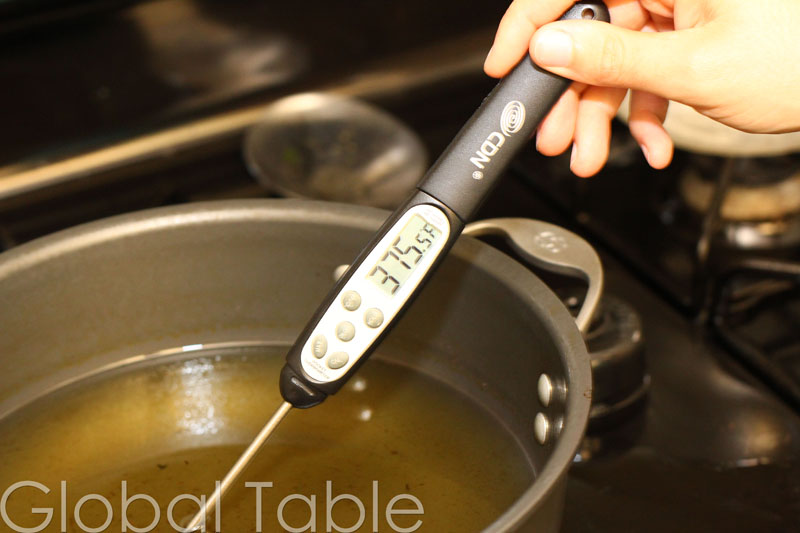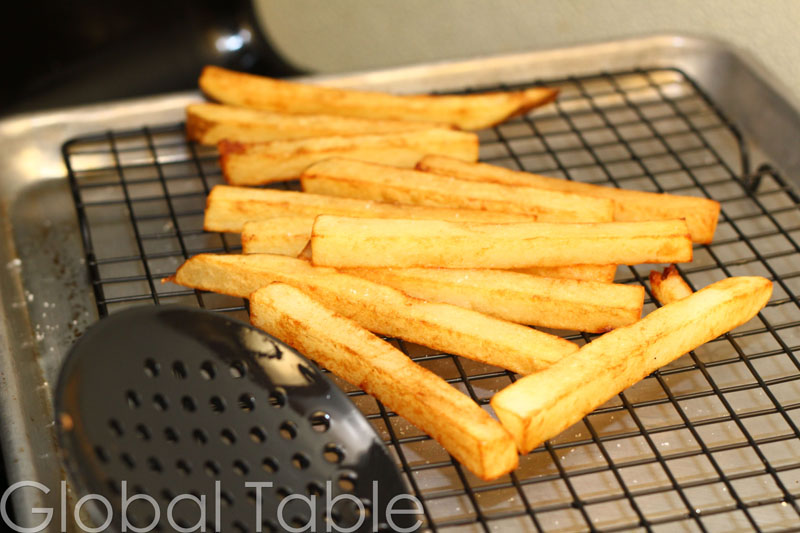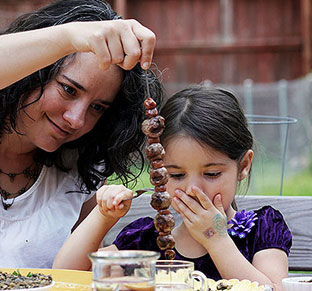 Hungry for more?
Be notified when National Geographic releases my memoir.
Simply fill in your details below.