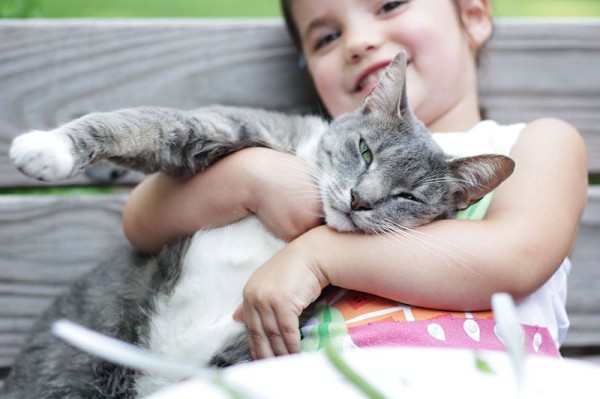 This is childhood: an overzealous hug and a kitty who has lost the will to struggle.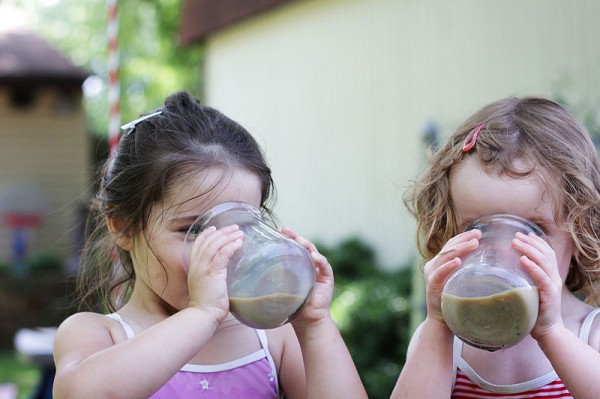 This is also childhood: faces small enough to fit behind the glass.
Both of these photos come from this week's lovely Global Table. I themed the menu around all-things-barbecue because steamy Mozambique has all sorts of BBQ goodness going on.
The Piri Piri sauce can go on just about anything – rice, meat, soup, stew, so be brave and whip it up on your next whim. Even better, carry a little to your next potluck in a cute bottle and make the hostess happy.  Bring the chicken, too, if you have time.
Then there's the drink. Seriously. It's like… creamy buttercups in your mouth. But ginger-hot. Oh goodness. None of this makes sense. Let's just say it's grand.
What sounds good to you?
Chicken Mozambique [Recipe]
Whole chicken legs marinated overnight in coconut milk and lemon piri piri. This grilled chicken has tropical flair good enough for, say, Memorial Day weekend.
Lemon Piri Piri [Recipe]
A quick mix of garlic, lemon juice, olive oil and, oh yeah, lots of hot, hot peppers. If the weather doesn't get you into a bathing suit, I have a feeling this recipe will.
Swahili Ginger n' Milk Tea [Recipe]
Sip on black tea (decaf, if young people are involved) brewed with freshly grated ginger, milk, and a few spoonfuls of sugar. This is grand hot or cold. Be warned – if you make it cold, you'll need a double batch. So addicting.
*All recipes will be posted over the next few days.