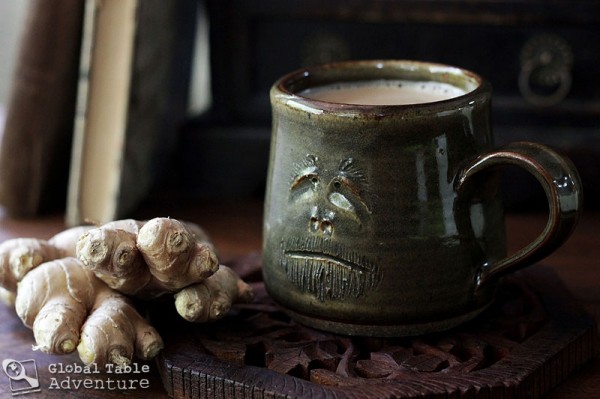 Whether the sun is blistering or the snow is falling, Mozambique has the answer for you. Ginger – crazy ginger tea. The beauty of this drink is in the simplicity. There's no long list of spices, as with Indian Chai (although, goodness do I love and adore a good cup of Chai).
It's purer than that.
Every mug gently cradles steeped black tea and fresh grated ginger, topped off with creamy milk and sweet spoonfuls of sugar. It's a little bit spicy and a whole lot of comfort.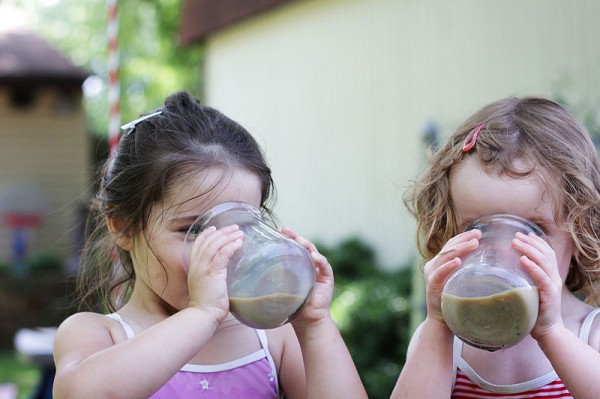 Served cold, this tea makes for an incredible poolside sipper. Served hot, this tea will warm your spirit as well as your fingers during a snowy sunset.
This recipe is inspired by the Swahili people of Africa, some of who live in the northern tip of Mozambique. You'll find similar drinks all in many parts of Africa, where ginger grows easily. Typically, the drink is served hot.
Here is the video that inspired the recipe:
Makes 1 1/2 quarts
Ingredients:
1/4 cup grated ginger (about 3 inches of ginger, unpeeled)
1/4 cup black tea (decaf, if desired)
1 quart water
2 cups milk
1/4 cup sugar (or to taste)
Method:
First thing, gather some water and bring it to a happy bubble.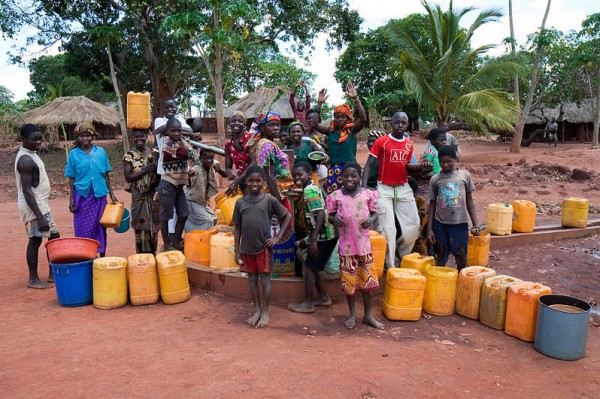 While it's heating up, grate the ginger. I used about 1/3 of this root, skin and all.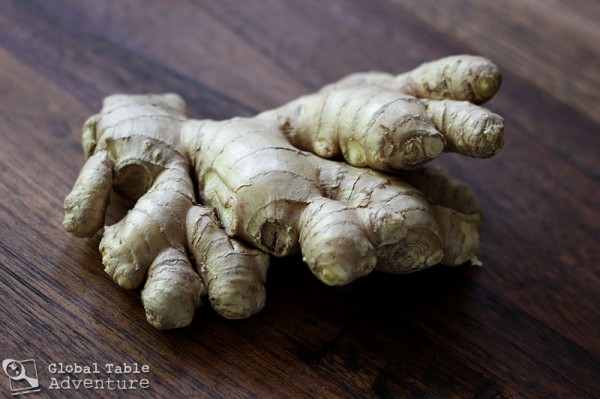 Sometimes ginger can be a bit hairy and fibrous. No worries. Even hairy ginger is good for tea making.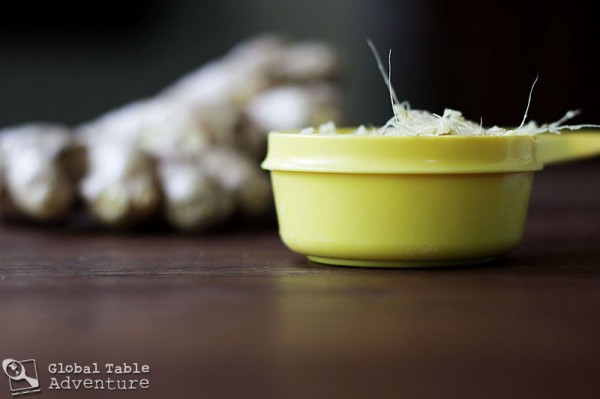 So go ahead; add the ginger and black tea to the boiling water. Simmer for 3-5 minutes.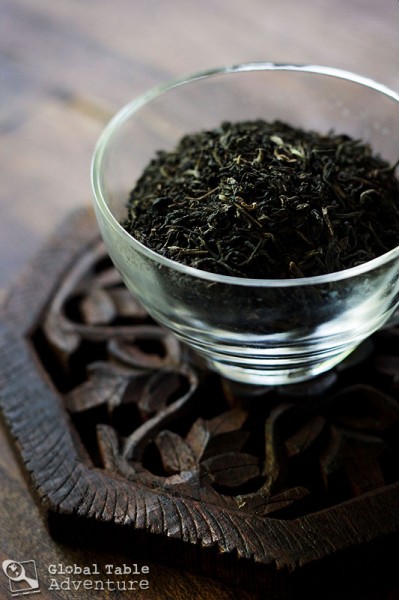 Meanwhile, loll around in a boat. Smile at the sunshine. Make some new friends.
Next, add milk and sugar. Return to a simmer and let bubble gently for a minute or two, until the sugar dissolves.
If found that 1/4 cup of sugar is just right for a moderately sweet, chilled drink. Add a bit less if you're serving the drink hot because sweetness comes through stronger in hot liquid.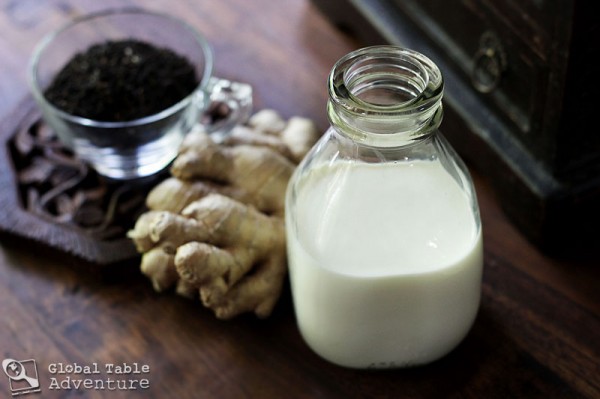 Strain and either serve hot, hot, hot or chilled to the bone.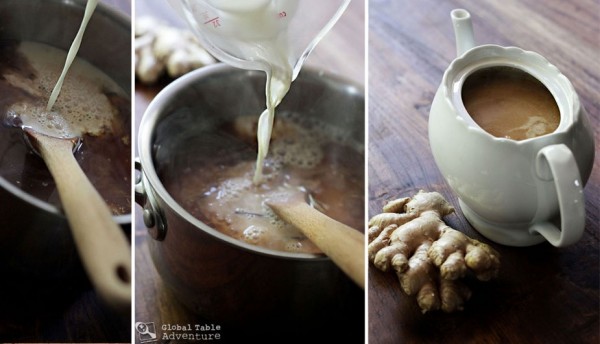 If hot, pour in a silly mug…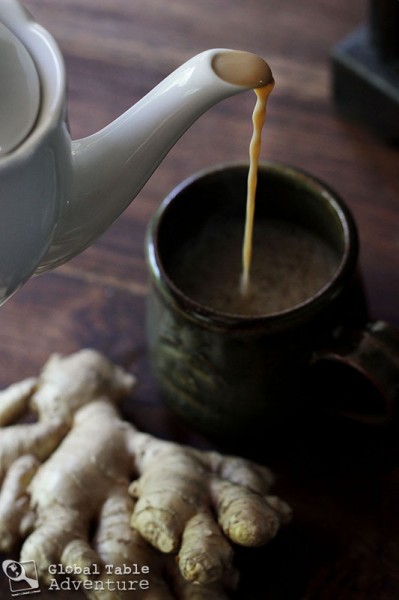 … handmade with love.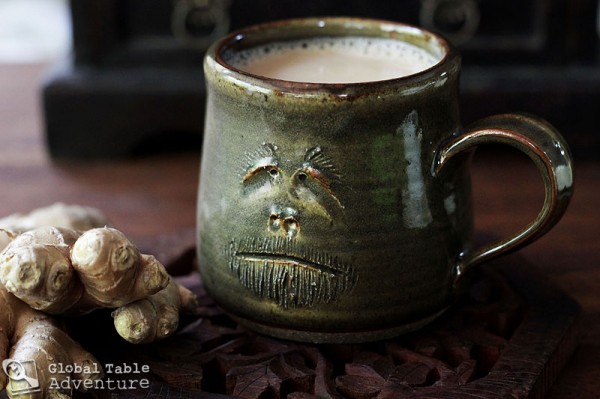 I call this one my green man mug, a.k.a. Jeff.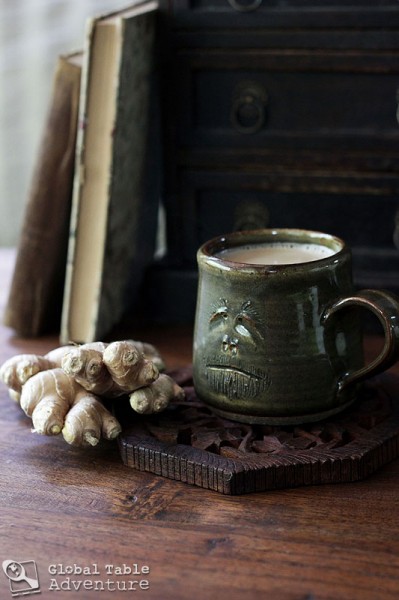 He pretends to be a serious book lover. And in some ways he is. But he's also really rather silly.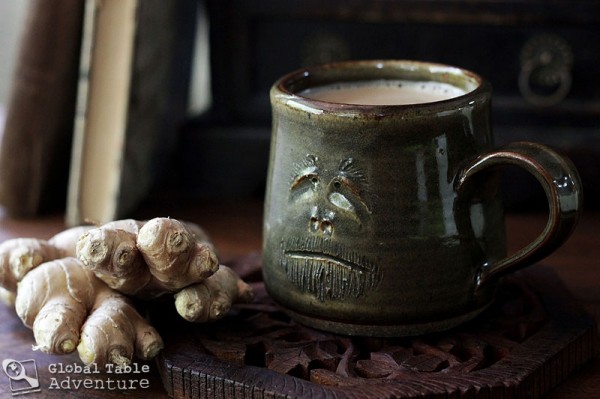 The chilled version is almost impossible to put down.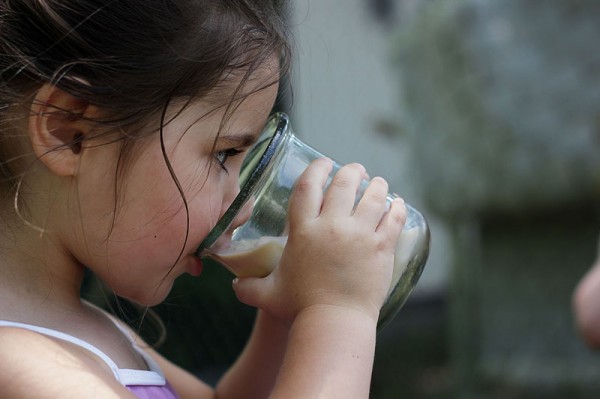 Real talk: use decaffeinated tea if serving to children!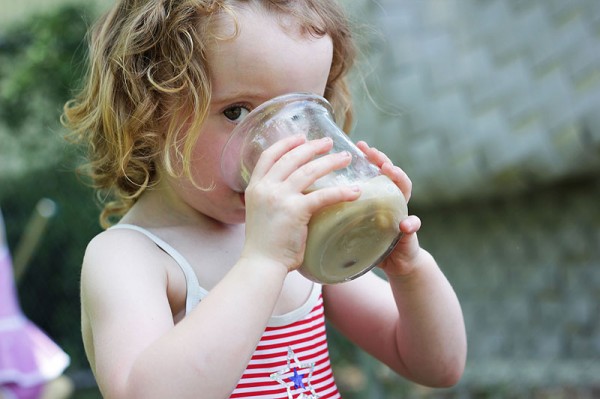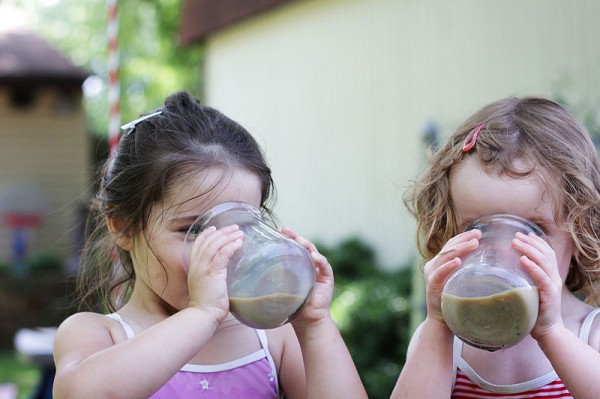 Enjoy with a lovely view…
And many more "hello's" than "goodbye's."
Happy Stove Top Travels to you!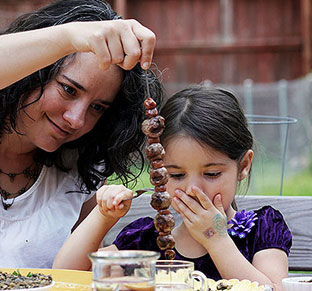 Hungry for more?
Be notified when National Geographic releases my memoir.
Simply fill in your details below.