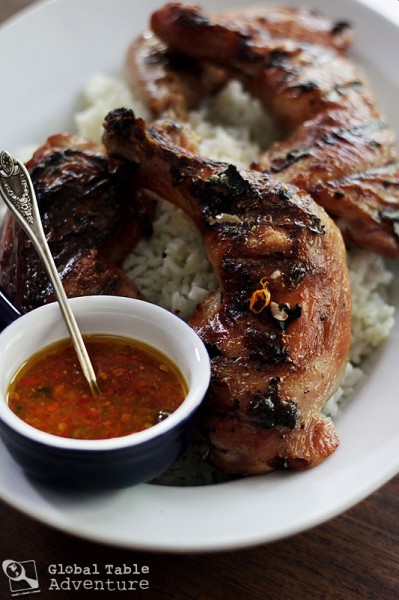 Have you ever had one of those days where no amount of air conditioning cools you down? Where summer heat clings to your skin like extra, unwanted insulation?
Where you don't even want to hold hands, for fear that one extra degree of heat from another human might make you cry?
Yesterday was one of those days. It. was. hot.
Sometimes washing my face solves the problem. Sometimes I have to soak my feet in cold water. Other times only the cold brine of the ocean will do (unfortunately Oklahoma is in short supply of ocean).
On days like this there is no way I'm turning on the oven. No way I'm turning on the stove. Considering I don't have a microwave, this leaves me with cold dishes (like that yummy buckwheat & feta salad from Montenegro) and, of course, the good-glorious grill.
And that's where we are today. Happy Grill Town.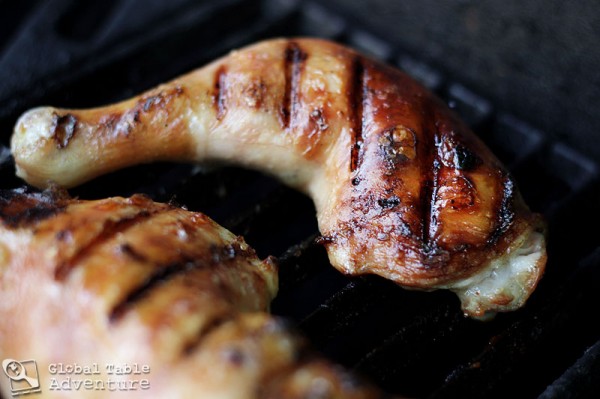 Now, aside from not heating up the house, the best thing about grilling season is cooking up ye ol' favorites. You know, the ones that you haven't seen since last summer. That and the blessed lack of dirty pots & pans. The worst thing about grilling season is the seasonal grilling rut. Monotony, also known as "there's only so many times I can eat BBQ chicken without wanting to run for the hills," threatens to glaze over my eyes every summer.
That's why I love cooking the world.
No ruts in sight.
Case in point – this week's Global Table. If you're feeling the grilling doldrums, fly with me to Mozambique. These beautiful people know how to grill. Mozambique chicken has a smooth coconut flavor with bright lemon, garlic and hot chili pepper notes.  There are many versions but the best recommend a leisurely overnight marinade.
Good things happen while you're asleep. (And, while we're talking about sleep, that's also when bad things work themselves out.)
Mozambique Chicken can be as fire-hot as you'd like (just add more piri piri, to taste). Even those with delicate taste buds can enjoy this chicken recipe by reducing the piri piri to a little splash. The way I prepared the chicken has some heat, but nothing that'll send in the fire engines.
Even Miss Ava had no trouble eating the chicken.
And, boy, did she chow down.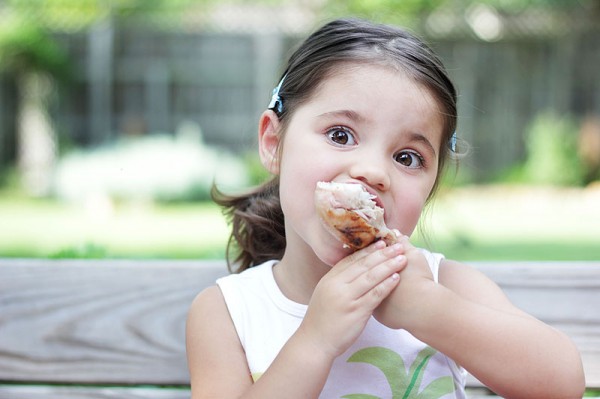 Serves 4-6
Ingredients:
4-6 whole chicken legs
For the marinade:
2 Tbsp piri piri, for mild (recipe will be posted tomorrow)
1 cup coconut milk
Method:
First, let's get in the mood with a little music from Mozambique. You can choose between a pop song and a traditional wedding song and dance.
Now, set up your grill in the shade of a great tree.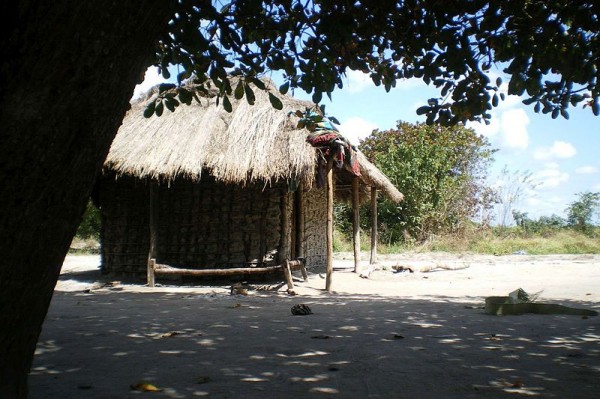 Next, you'll want to mix up the piri piri… it's super quick and mighty beautiful. I'll have that recipe for you tomorrow.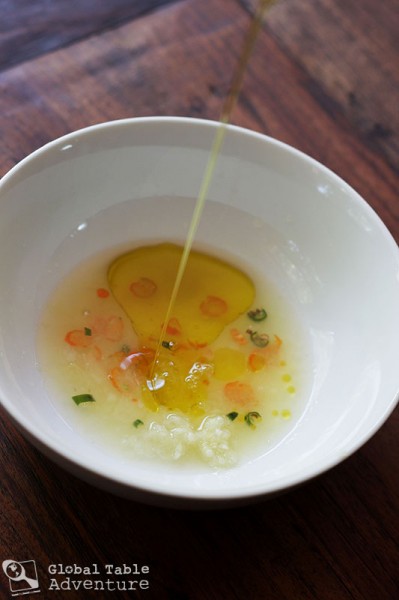 Yummers.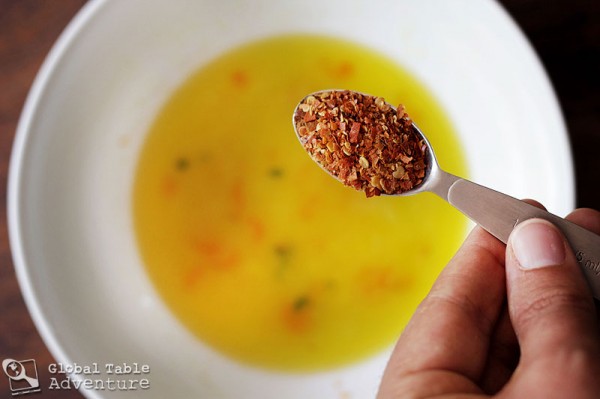 Toss the chicken with a cup of creamy, luscious coconut milk and as much piri piri as you can stand.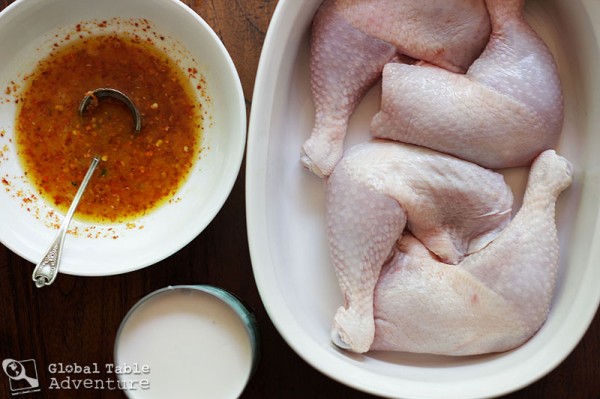 Let marinate all morning, or preferably overnight. Turn the chicken once or twice to ensure it gets all over the chicken.
Tip: if you score the meat, the marinade penetrates the chicken more thoroughly.
Real talk: I forgot to do this and it was still good.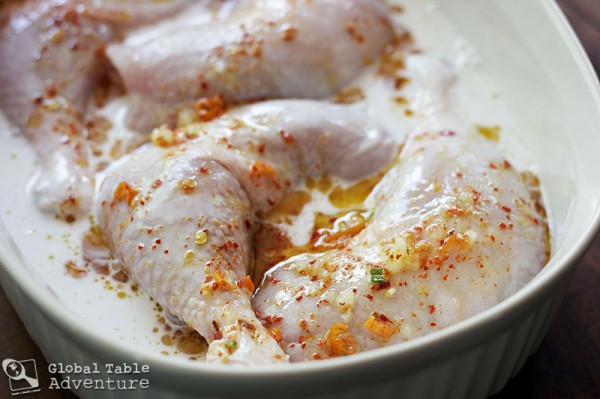 While the chicken marinates overnight, dream a little dream of Mozambique, perhaps dotted with … boats and goats. Goats and boats. That's too much fun.
The next day, right before you're so hungry you can't stand it, start cooking. Grill the chicken over medium heat (about 350F), until cooked through and the juices run clear, about 40 minutes. Preferably, keep the chicken just off the direct heat.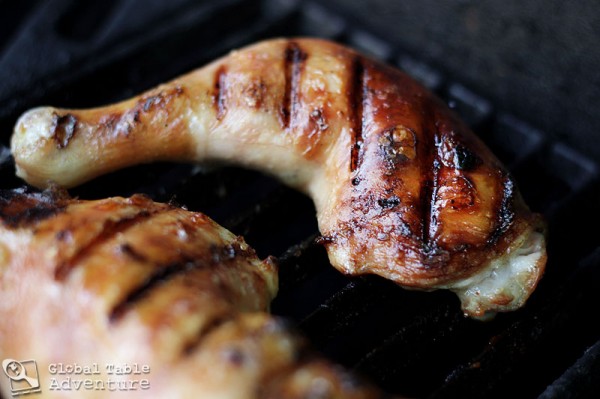 Turn once and baste a couple of times with more of the yummy marinade.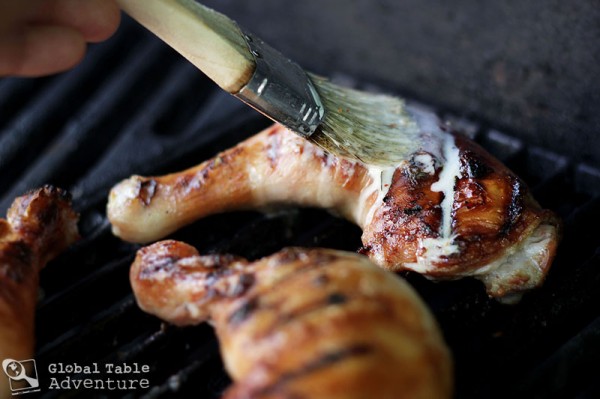 Serve with rice, extra piri piri and a smile.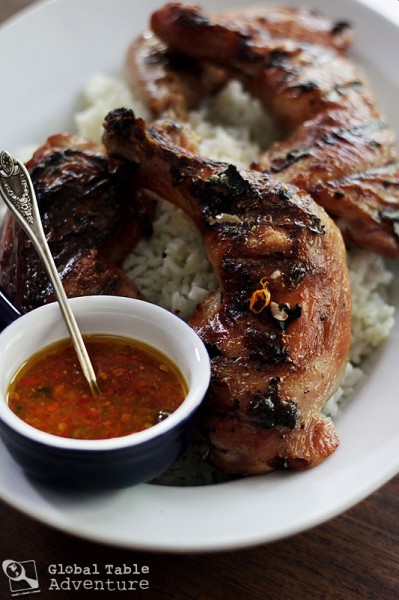 Enjoy this beautiful pile of chicken with a happy pile of friends.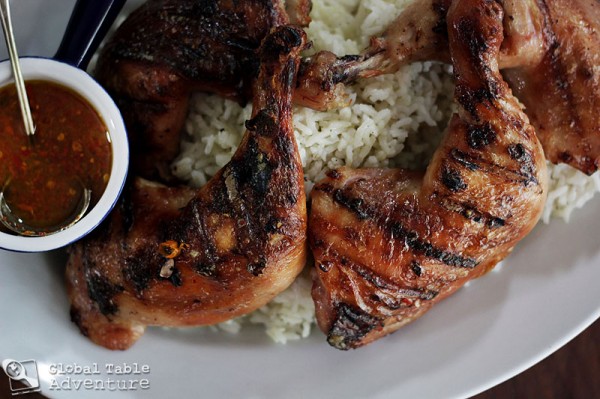 Be sure to add enough laughter to forget about how hot, hot, hot you feel.
If it works, send Mozambique a note of thanks.
Cheers!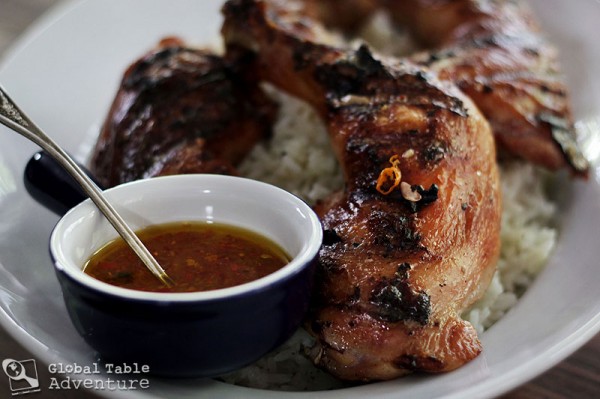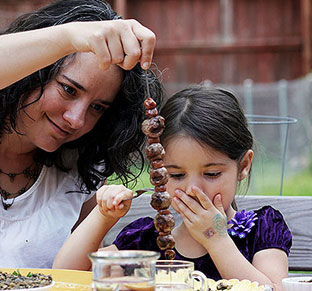 Hungry for more?
Be notified when National Geographic releases my memoir.
Simply fill in your details below.