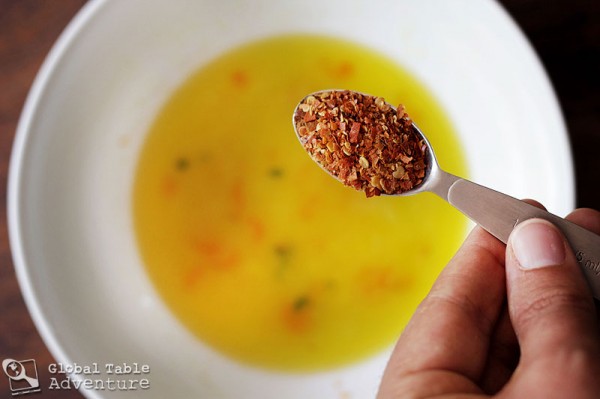 Welcome to golden, fire-breathing sunshine. This is piri piri, a famous hot sauce in Africa which has hundreds (thousands!) of variations. Today's rendition comes from Mozambique, where bright lemon juice meets smooth olive oil, tiny hot peppers, and a healthy scoop of red pepper flakes.
Piri Piri has her roots in Portuguese culture, whose influence is still felt today in Mozambique.
Keep in mind that you can make piri piri by mincing a mountain of hot peppers, if you're brave. In that case you might not even need the red pepper flakes. It's all about what you feel like. The more peppers, the thicker the sauce, which can be nice (and is, in many ways, more traditional). For today, however, I simply wanted to make a hot sauce that would be edible for my rather mild-eating family, including my toddler … who, I might add, wasn't nearly as scared of it as I expected.
Which is amazing, considering the face I made when I gave it to her.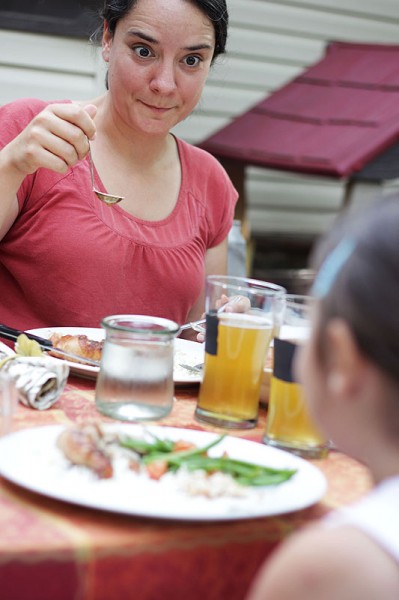 Makes 1/4 cup
Ingredients:
1 lemon, juiced (2Tbsp)
2 Tbsp olive oil
Thai bird chili peppers, to taste (I used 2)
2 cloves garlic, crushed
1 tsp red pepper flakes
salt, to taste
Method:
First, juice the lemon, crush the garlic, and either slice your peppers into rings or mince them.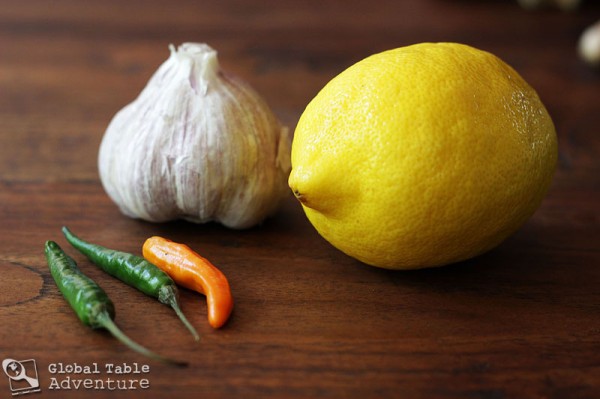 Whisk together with olive oil and salt.
Say hello to my olive oil baby… she's watching you!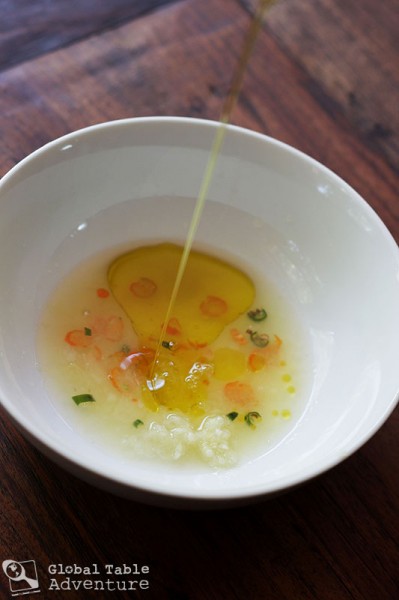 Sorry about that.
Ok. Let's get serious. The sauce is delicious as-is, but we're not going to stop here. We're going one step closer to the sun…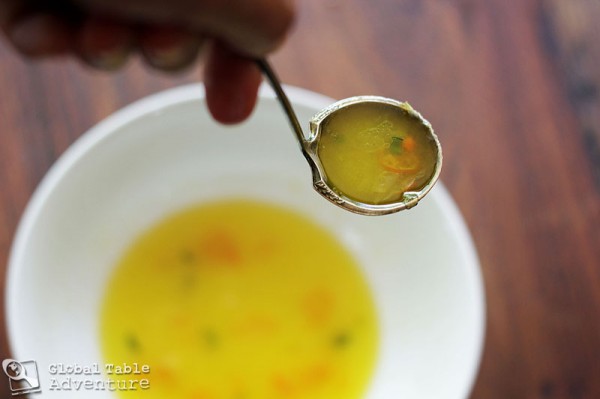 …. by mixing in a happy scoop of fire. Otherwise known as red pepper flakes.
Hello, my pretties.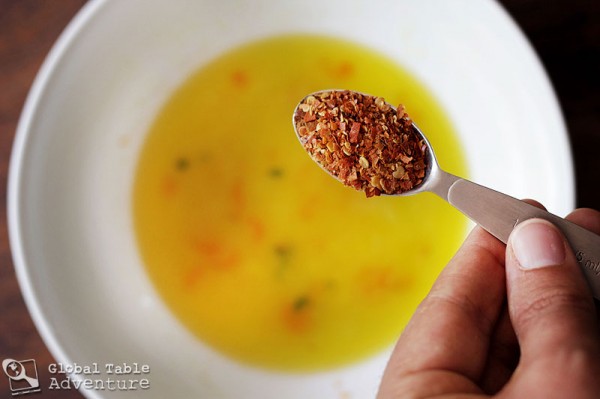 This makes the most lovely sauce for on top of veggies, rice, or even in a coconut piri piri marinade for Chicken Mozambique.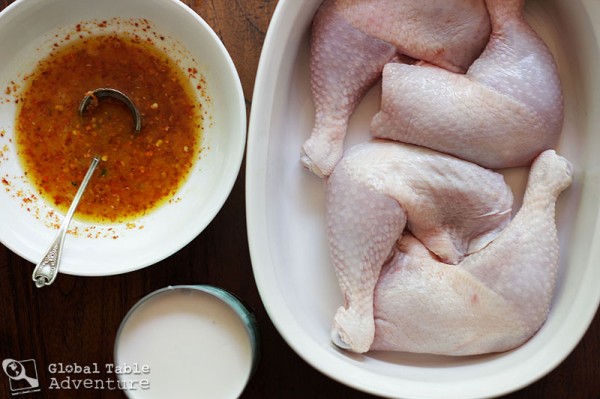 Yes. We did that.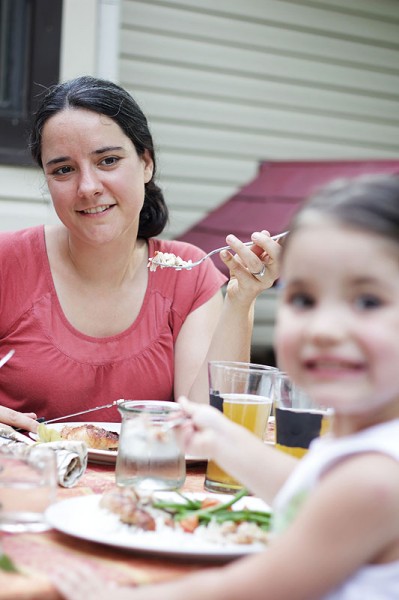 And it was grand.
Enjoy!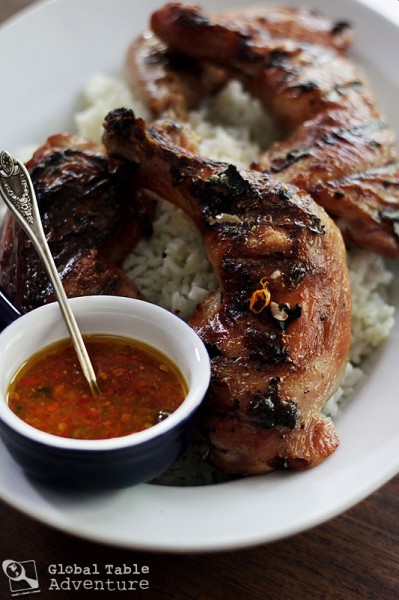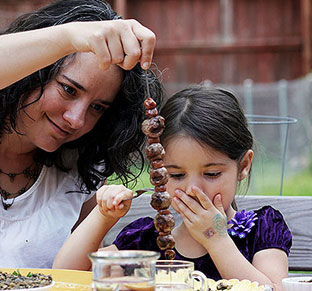 Hungry for more?
Be notified when National Geographic releases my memoir.
Simply fill in your details below.