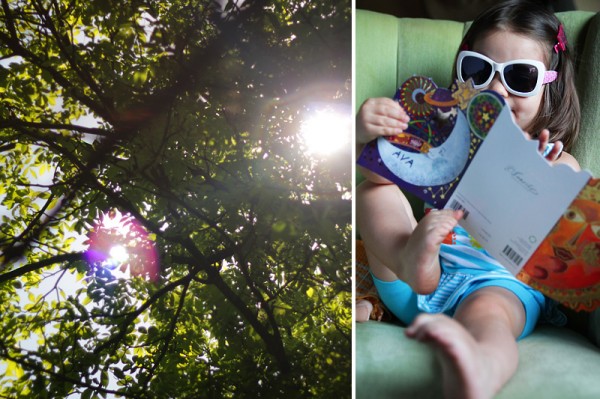 It's the dog days of summer over here in Tulsa, Oklahoma. All but two days in July have been over 100F. And there's no end in sight. All day long the sky shimmers and the pavement radiates. My neighbor's giant tree is dropping leaves. Our crusty grass hasn't been green in weeks, and I haven't worn a pair of socks since May. In honor of this painfully persistent heat wave, I've put together a refreshing summertime meal, straight from the heart of Iranian cooking. When it gets this hot, for this long, the only way to survive is to swim a lot and eat a good meal after the sun goes down.
What sounds good to you?
Persian Sour Cherry Rice [recipe]
Delicate grains of basmati rice cooked with plump sour cherries, caramelized onion, cinnamon, nutmeg, and shelled pistachios.
Kabab Koobideh (Iranian Spiced Beef Kabab) [recipe]
One of Iran's most famous kababs; our version is made with ground beef, seasoned with turmeric, sumac, onions, and pepper. For a special treat, dip kabab pieces in sweet/tart pomegranate syrup. 
Iranian Cucumber Salad [recipe]
A sour and crunchy blast of cucumbers, onion, lime, and vinegar, dusted with sumac. As you chew, there's a healthy burn thanks to coarsely ground black pepper. Serve as an alternative to pickles and slaws.
Doogh [recipe]
A Middle Eastern drink made with yogurt, mint, salt, and pepper. It'll refresh you when temperatures refuse to back down.
Laura Kelley comes through again! Her book, The Silk Road Gourmet, inspired three of this week's recipes. You can find more recipes and fascinating history on her blog Silk Road Gourmet.