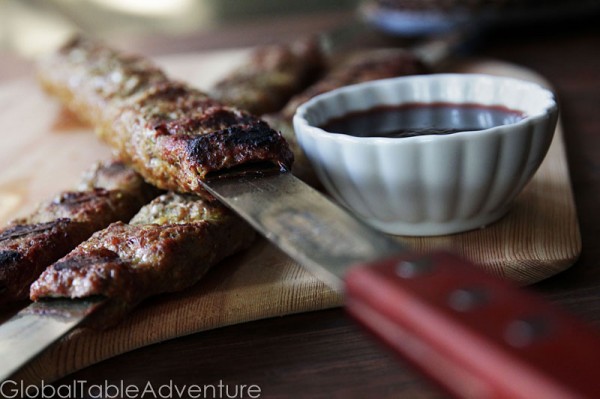 Serves 4-6
It's been a long week. You're tired. You might even be cranky (I won't tell).
I've got good news.
Now is the perfect time to put on your superhero cape and make kababs on swords.
(Ok. They aren't really swords. They're sword-like skewers. But they might as well be swords because they are that wonderful. You can buy them at your local Middle Eastern market and you'll be forever glad you did.)
Iranians – and people all across the Middle East – love to use these mega skewers to make their kababs – meat, tomatoes, all of it! After cooking, they slide the sausage-like portion either into pita bread or next to rice. Koobideh is almost always served with whole grilled tomatoes (on the skewers).
Ingredients:
1 onion
2 lbs ground beef or lamb
1 Tbsp turmeric
1 Tbsp sumac
1 or 1 1/2 tsp salt
1 tsp pepper
1 egg, beaten
Method:
Today's stove top travel takes us to the old city of Kharanaq. The golden tan against the deep blue sky bursts with beauty.
Each cliff and crag looks like a fun mystery, just waiting to be explored.
Hike around until you find the perfect cubbyhole to throw together a big batch of koobideh.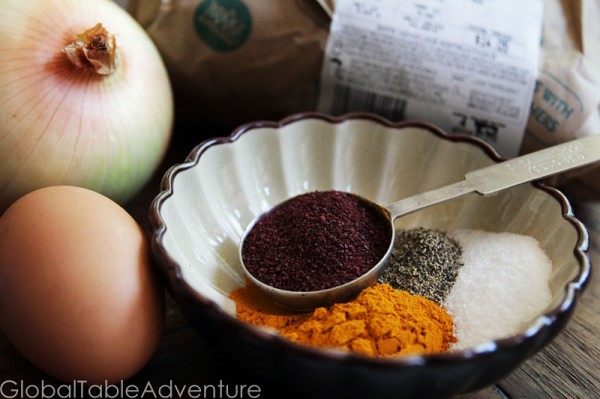 First, mince the onions. I pulsed them in a food processor a few times until they were roughly chopped.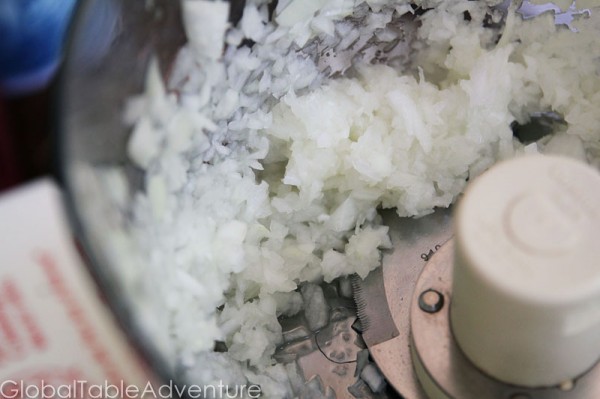 Next, add in the meat and spices.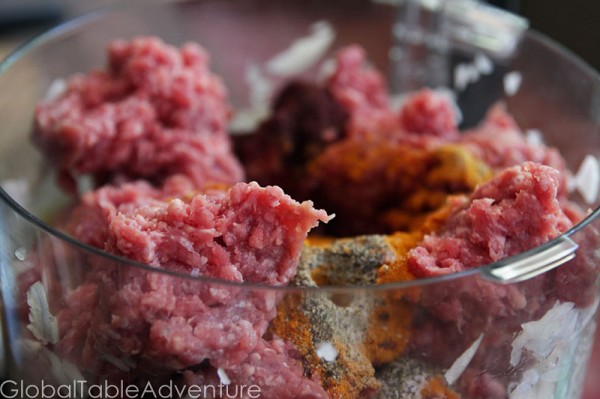 Give the mixture several pulses until it comes together, scraping about two times as you go. You want the mixture to change in texture, to become dense and pasty. It won't look like ground beef any more. In fact, the meat will turn yellow, from the turmeric. (If the turmeric stains your processor spindle, no biggie. Simply soak it in a little bleach water over night.)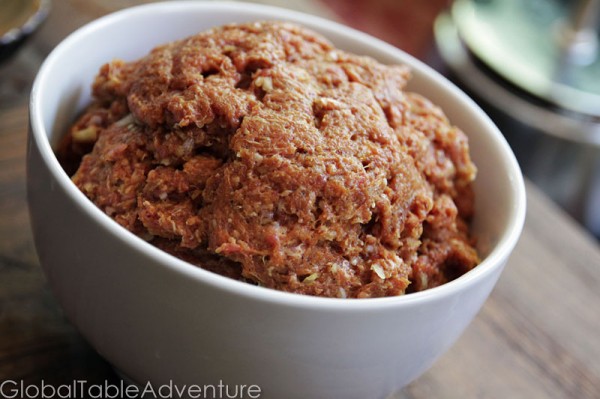 Cover and refrigerate the beef overnight (or for a minimum of 1 hour).
Meanwhile, pick another cubbyhole – one with a view. Curl up in it and watch the clouds dance across the mountains, until you fall asleep for the night.
Ahh. Wonderful.
The next day, press the meat around the skewers with the palm of your hand. Once you get the mixture pretty even, use your thumb and forefinger to press little lines into the meat. Not only is it pretty, it's also how bites are indicated. Each segment is meant to be about a mouthful.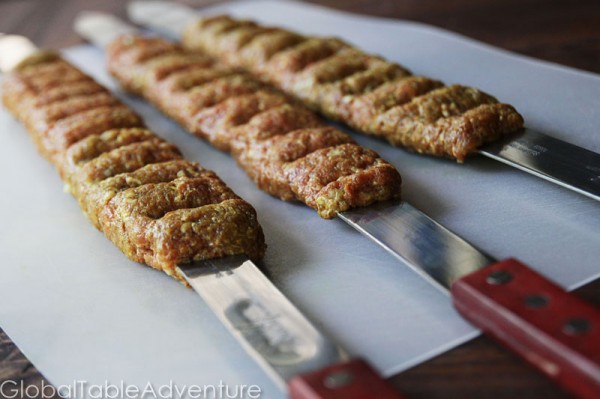 Grill on both sides over a medium hot grill until done, about ten minutes (depending on thickness etc). Serve with a sprinkling of sumac and a dip in pomegranate syrup (available at natural food stores).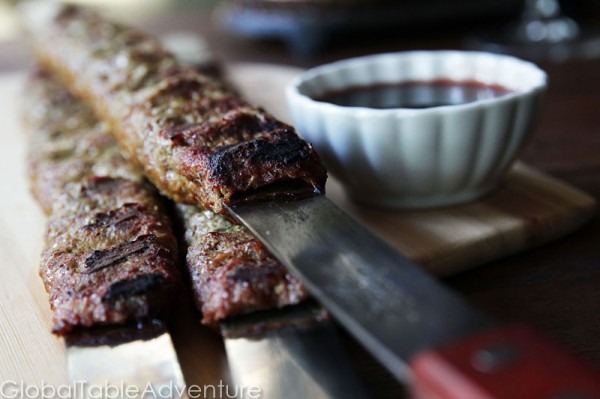 Enjoy with several friends while wearing your superhero capes.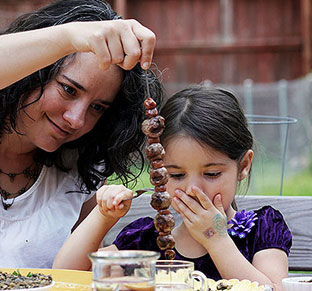 Hungry for more?
Be notified when National Geographic releases my memoir.
Simply fill in your details below.