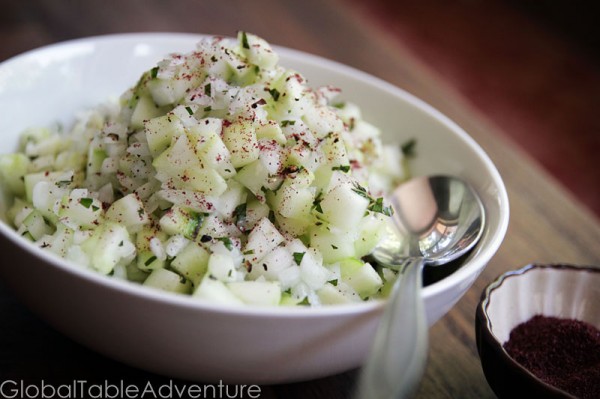 Serves 2-4
Would you like to create a mosiac in a bowl? Capture the beauty of Iran in a bite? This bright, crunchy, sour Iranian side dish is at once cooling and hydrating – perfect for these dog days of summer. Also, it tastes a heck of a lot like a quick pickle. If you add the big bits of coarse ground pepper, you'll be bitten by a teasing taste of heat.
Recipe adapted from The Silk Road Gourmet by Laura Kelley. You can find more recipes and fascinating history on her blog Silk Road Gourmet.
Ingredients:
1 large cucumber peeled, seeded, and cut into small pieces
1 small onion, finely chopped
14-16 fresh mint leaves, finely chopped (about 1 1/2 Tbsp)
1 1/2 Tbsp white vinegar
1 lime juiced (about 2 Tbsp)
salt
coarsely cracked pepper

Garnish:
Ground sumac
Method:
The beauty of this salad is how easy it is.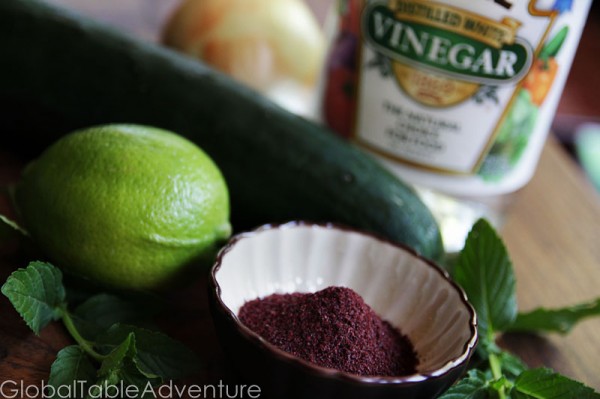 Simply cut everything up, and toss together.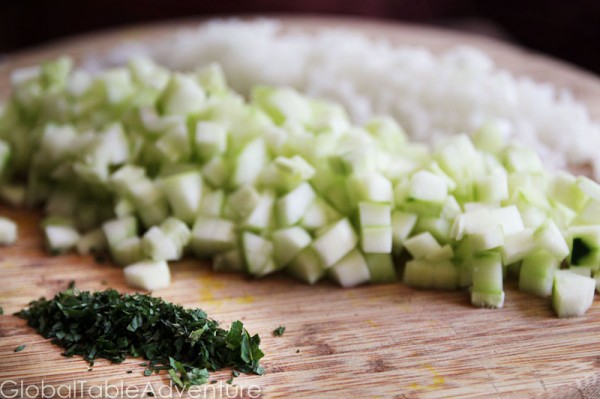 Cover and place the mixture in the refrigerator for at least half an hour. Meanwhile, lay on your back and stare up at this amazing example of Iranian architecture:
Let yourself drift off and dream the day away. When you awake, sprinkle the cucumber salad with sumac and take a giant bite of pickled goodness.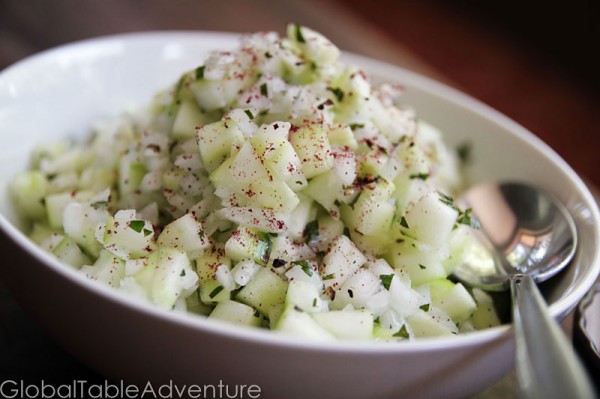 Thanks, Iran. That was easy!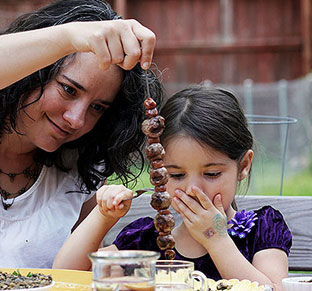 Hungry for more?
Be notified when National Geographic releases my memoir.
Simply fill in your details below.